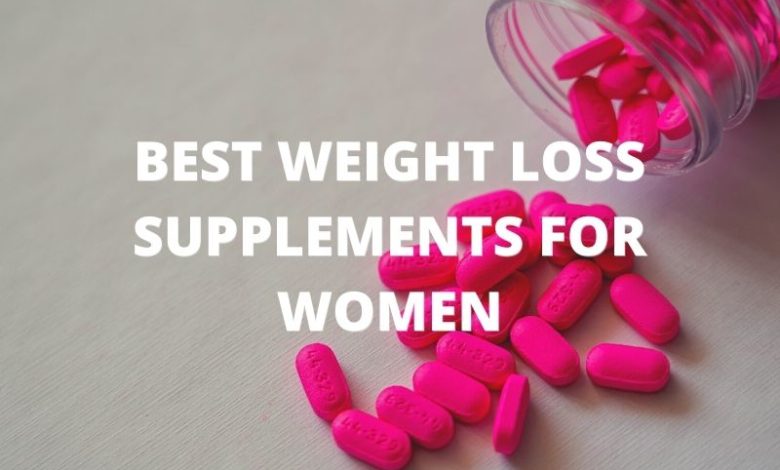 Weight loss supplements for women exist in their plenty. With so many products available, picking a high-quality weight loss supplement that actually works can seem like an overwhelming task.
The best weight loss supplement will encourage your body to lose weight or at least make the whole process a lot easier, in combination with other, more traditional methods.
When accompanied by a balanced, calorie-controlled diet and regular exercise, they can support your efforts and help you achieve your goals in less time.
Curb hunger pangs – stop overeating and stay on track with your calorie goals
Kickstart your metabolism– encourage a higher calorie burn and push your body to burn more fat
Target body fat for fuel –help your body break down fat cells for fuel during your workouts and everyday tasks
Heighten energy levels – crush the fatigue associated with a lower calorie diet and stay energized to get the results you want from your workouts
Be completely natural – a weight loss supplement with natural weight-loss aids will be more effective and safer for daily use
To help you make the right choice and find a weight loss supplement that ticks all those boxes, we've done the hard work, checked the market and compared the very best products available right now.
We look at the ingredients, how they work, pros and cons and potency of industry-leading products to bring you the very best weight loss supplements on the market.
Keep reading our complete guide on the best natural supplements for weight loss to see which formula is right for you.
Check out our best natural weight loss supplements for women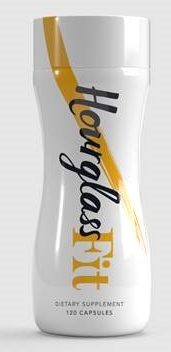 Natural formula
Stim-free
Suited to women
Supports fat loss diet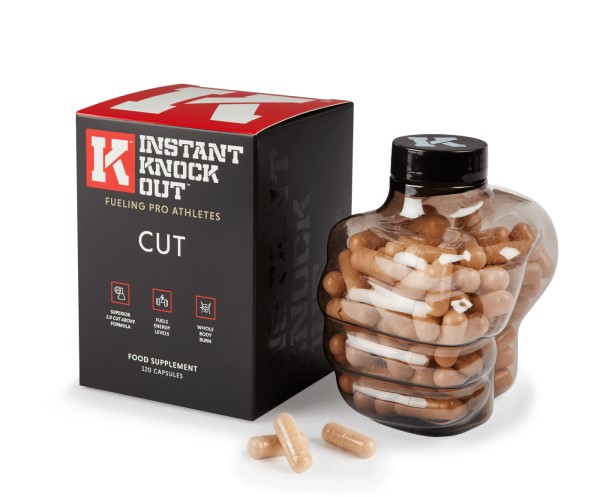 Natural formula
Intelligent ingredients
No proprietary blends
Suitable for women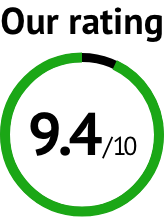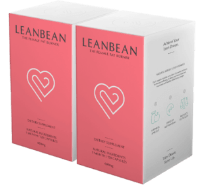 Low stimulants
Holistic support
Natural ingredients
Backed by science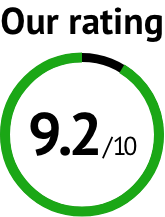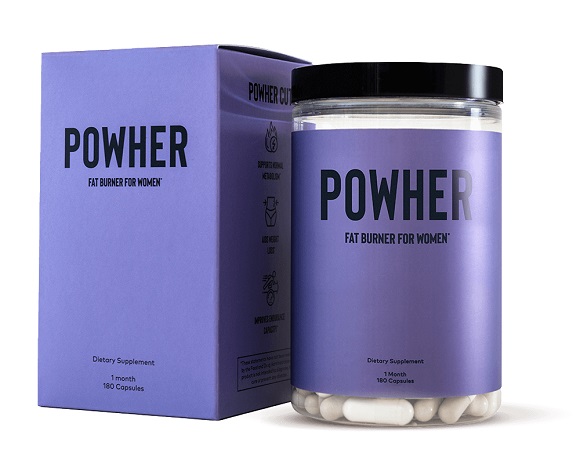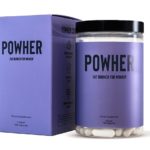 Female-focused
Plant-based
Good appetite control
Enhances metabolism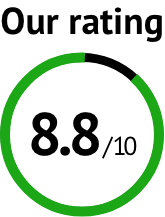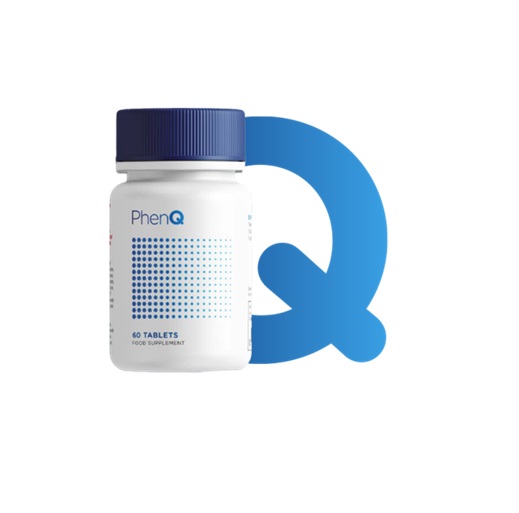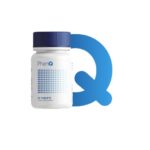 All-natural ingredients
Blocks fat storage
Energy boosting
Increases satiety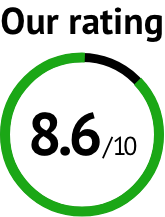 Best Weight Loss Supplements for Women
---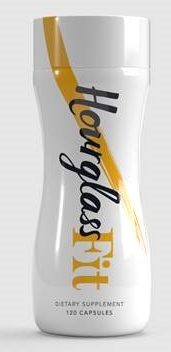 How it works:
Provides a steady flow of energy – a blend of B vitamins in the mix convert food into energy and keep your metabolism healthy[1]
Controls food cravings – a generous dose of FDA-approved glucomannan[2] and serotonin-boosting 5-HTP[3] help to keep hunger pangs at bay, increase satiety and support diet control
Powerful thermogenic formula– fiery metabolism-boosting ingredients like cayenne pepper[4] and black pepper extract kickstart your metabolism into gear and boost calorie burn. Black pepper is also thought to block the formation of new fat cells[5].
All natural – each ingredient is gentle on your body with a formula designed to support both diet and exercise to maximize weight loss results
No harsh stimulants – the formula considers female wellbeing and excludes stimulants like caffeine and green tea, preventing harmful side effects
Supports mood – the addition of serotonin-boosting 5-HTP should support mood and motivation levels by promoting the production of 'feel-good' chemicals in the body[6]
Quick overview
Hourglass Fit is one of the best female weight loss supplements available on the market right now. It contains 9 powerful ingredients which specifically target every aspect of losing weight.
Its carefully crafted formula has been designed with women in mind and places equal focus on all the aspects involved in weight loss. From targeting how your body reacts to food cravings, kickstarting your metabolism and boosting mood, to guaranteeing you have a steady flow of energy and high motivation when you're cutting calories.
As women, we tend to have a harder time shifting excess weight, burning calories and keeping food cravings at bay – especially when we're already on a lower calorie diet. Hourglass Fit works to address these needs, supporting you on your journey to a healthier you.
When taken alongside a healthy diet and exercise regime, it should help achieve real, weight loss results. Combining all-natural ingredients and no stimulants also means you avoid side effects but experience key weight loss benefits.
Key Hourglass Fit ingredients:
5-HTP – This natural precursor to serotonin aids the production of 'feel-good' chemicals in the body[7]. When you feel good and more motivated, you'll feel more confident to meet your weight loss targets. The amino acid may also support appetite suppression.
Glucomannan – One of nature's most powerful appetite suppressants, this root fiber swells in your stomach to improve satiation and help you feel full for longer.
Cayenne pepper – This thermogenic addition ignites your body temperature, raising it to encourage higher calorie burn all day long[8].
B vitamins 2, 6 & 12 – B vitamins are key for keeping your body energized. They convert food into energy and help your metabolic processes stay functional[9]. Vitamin B6 has also been used to treat symptoms of PMS, such as anxiety and mood swings[10].
Zinc – An important trace mineral, zinc can support normal metabolism and resting metabolic rate as well as the regulate the release of insulin[11].
What real customers thought of Hourglass Fit
Megan from Baltimore, USA:

Melissa from Perth, Australia: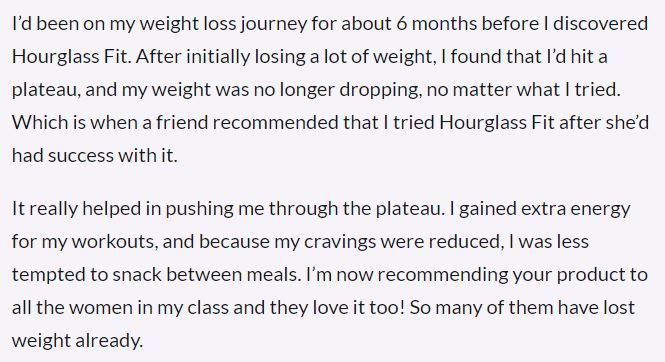 Celine from Lyon, France: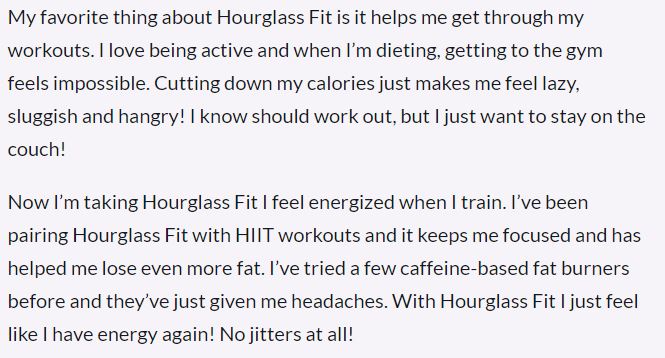 Pros:

Stimulant free – no harsh caffeine or other added stimulants
Ramps up metabolism – contains well-researched thermogenic ingredients
All-natural ingredients – zero proprietary blends and no artificial colors or preservatives
Curbs hunger – contains some of the most effective appetite suppressants available
Supports the female body – formulated with women needs and requirements in mind
Extra vitamins and minerals – key for maintaining overall health and wellbeing
Vegan friendly
at: HourglassFit.com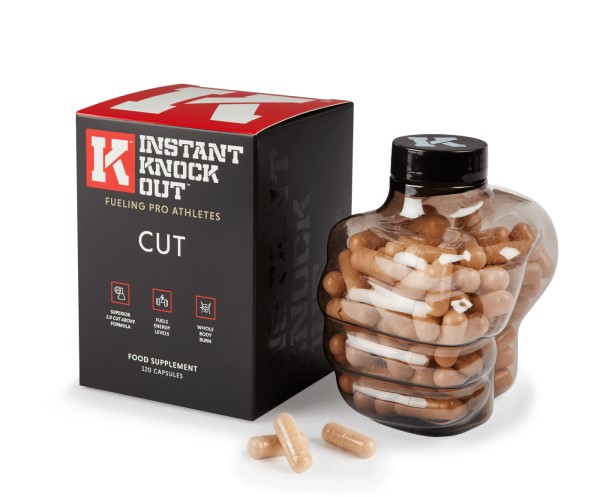 How it works:
Contains potent thermogenic ingredients – this formula contains staple thermogenics cayenne pepper and green tea[12] to hike your metabolic rate and up your calorie burn
Reduces hunger – root fiber glucomannan promotes fullness and helps you keep a lid on your snacking
Clean energy lift – The combination of Instant Knockout CUT's energy boosters like caffeine and B vitamins alongside L-theanine will provide a 'clean' energy lift with all the benefits like improved concentration, endurance and motivation without side effects like jitters or anxiety.
Fully natural – safe, natural formula without any risky substances reduces the risk of side effects
Preserves muscle – Instant Knockout CUT considers the fact that many individuals may want to retain muscle mass while reducing weight. Vitamin B6 in the mix should help your body absorb amino acids which are key for muscle building[13]
Quick Overview
This fat burner is made for the pros, packed with 9 powerful weight loss ingredients to blitz unwanted and stubborn body fat. Alongside, you should be able to put a plug in your snacking habits and feel motivated to train.
The creators of Instant Knockout CUT say they've taken the guess work out of fat burning and successful weight loss. Used alongside your diet and regular exercise, it promises to get you the best possible results in the shortest time.
The clean energy boost is highly appreciated, especially for women who are susceptible to caffeine crashes and nasty side effects. This should help you to perform your best, even on a lower calorie diet.
The safe, tried-and-tested formula is backed by all the relevant research and should promote weight loss key benefits without any side effects.
Key Instant Knockout CUT ingredients:
Green Tea Extract – This herbal tea is a known thermogenic which boosts your metabolism and speeds up fat oxidation significantly[14] for increased fat reduction[15].
Cayenne Pepper Extract – This thermogenic extract works to hike your temperature, so your body's burning calories, even when you're at rest.
Glucomannan – The most popular natural appetite suppressant on earth, this root fiber will keep hunger cravings at bay and help you stay on track with your calorie intake[16].
Normal caffeine dose – This popular stimulant is crucial for giving you energy and helping increase alertness[17].
B–Vitamins 6 & 12 – These key vitamins work to metabolize protein and fats whilst boosting energy. Having these in the mix may be key for staying motivated and combatting low mood.
L-Theanine– this amino acid works alongside caffeine to enhance the stimulant's benefits, for improved focus, drive and energy[36], whilst keeping negative side effects like jitters at bay. It's also a proven appetite suppressant[37] and has stress-fighting abilities too[38].
Pros:

Potent, research-backed formula – every ingredient is backed by the latest clinical research
100% natural and safe – gentle for daily use
Raises metabolism– should encourage higher calorie burn
Great customer reviews – from men and women alike
Produced in cGMP and FDA-approved facilities – proving its dedication to safety and effectiveness
Vegan friendly
Cons:

Only available direct
A little pricey but a premium product
Read our full Instant Knockout CUT review for more information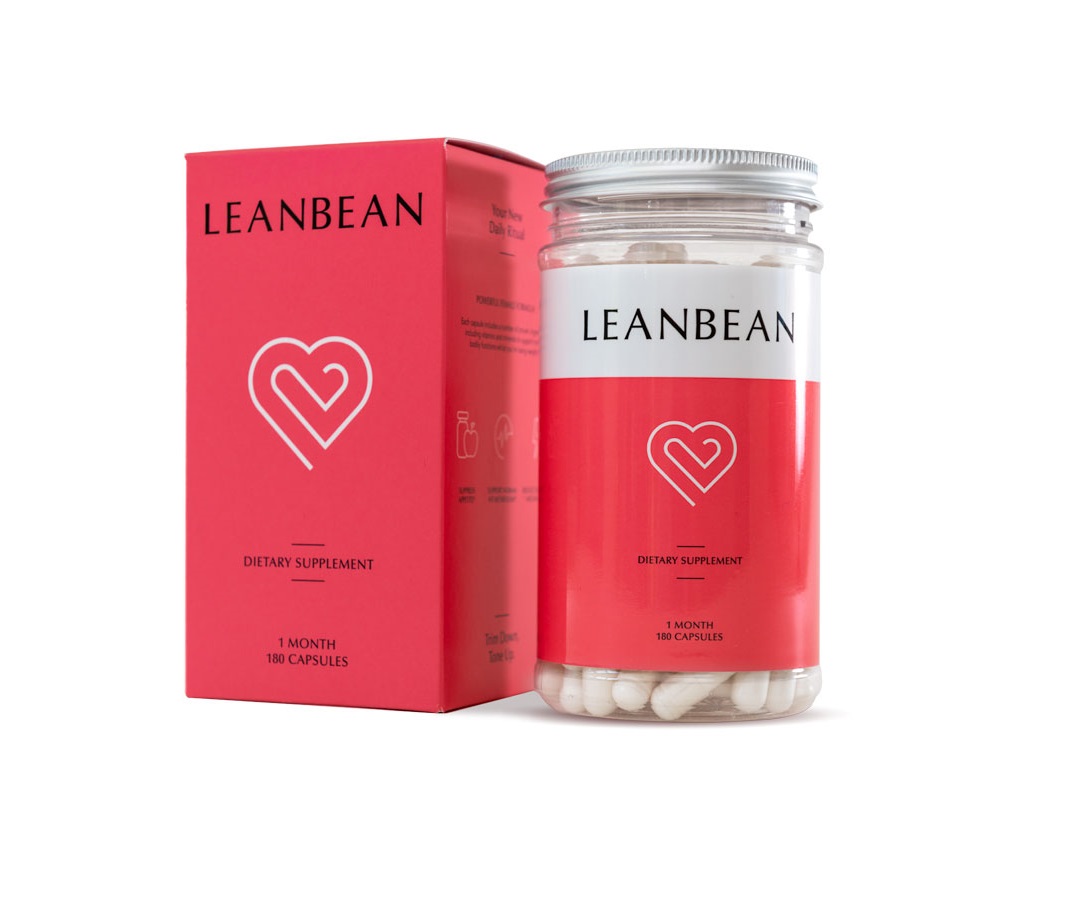 How it works:
Excellent appetite control – the formula combines high-class ingredients glucomannan and chromium picolinate to help you control food cravings
Better energy levels – green coffee extract provides a hit of natural caffeine which may help keep you energized and motivated to work out[18]
Some useful thermogenic elements – turmeric and green coffee extract both work to provide a thermogenic effect and heighten calorie burn
100% natural formula – a completely safe formula with each individual ingredient sourced from plants
Supports overall wellbeing – vital vitamins and minerals like B6 and zinc alongside antioxidant content may help to support your overall health
This weight loss supplement is another one developed specifically for females. The creators focus on including ingredients that help to support every aspect of common diet struggles, with a huge dose of appetite suppressants, health enhancers and mood boosters.
The formula concentrates mostly on defending against food cravings and encouraging balanced blood sugar levels to keep you energized and motivated for longer. Cravings and losing motivation are hugely detrimental for any women on a weight loss plan so it's great to see these benefits in Leanbean.
There are some thermogenic elements in the mix however it appears to miss out key players like cayenne pepper which is one of the most effective thermogenic extracts available.
Key Leanbean ingredients:
Chromium picolinate and glucomannan – A smart appetite-suppressing blend to battle hunger and cravings.
Green Coffee Bean Extract – Particularly high in chlorogenic acid which is said to reduce fat absorption[19] and control blood sugar[20].
Turmeric – A thermogenic which may hike your body temperature slightly, providing your metabolism with a boost.
Vitamin B6 – Thought to heighten fat oxidation and help reduce symptoms of PMS[21][22].
Zinc – A crucial mineral for general health which also supports immunity and reduces inflammation[23].
Pros:
Female orientated – formulated for the female physiology
All-natural formula – gentle on your body for daily use
Great satiety and appetite control – to help you stay on track with your calories
Raises metabolism – a key factor in encouraging higher calorie burn and shedding weight
Contains essential vitamins and minerals – for overall health and wellbeing
Cons:
Could include more thermogenic elements
You may need to drink more water
at: Leanbean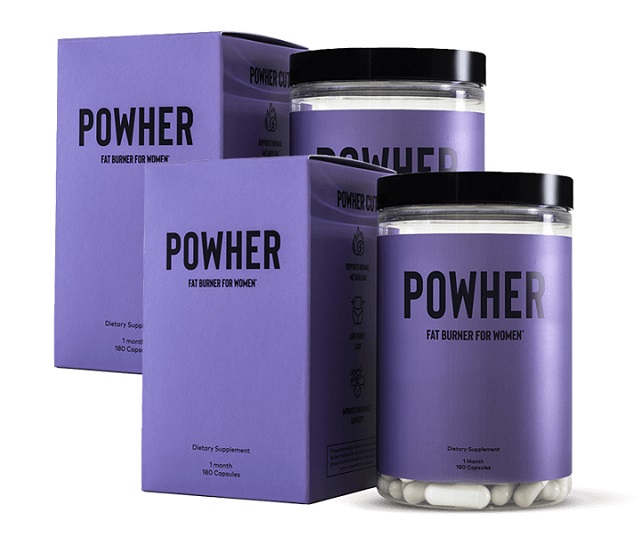 How it works:
Powerful appetite control – effective doses of glucomannan and chromium work to defend against hunger pangs
Better energy levels – optimal doses of caffeine give you a clean lift and help you stay energized throughout the day even on a lower calorie diet
100% natural formula – you get a formula formed of completely plant-based ingredients with no added artificial ingredients
Supports overall wellbeing – vital vitamins and minerals like iron, magnesium and selenium work to support your overall immune function and electrolyte balance in your body
Quick Overview
According to the creators, Powher Cut has been designed to fire-up your shredding goals with natural ingredients that actually work. It's another weight loss supplement dedicated to the female physiology and is developed to help individuals take control of their weight and put a plug in overeating for real results.
This supplement claims to take your fat burning to the next level, alongside your own efforts of a balanced diet and exercise. In the mix are a good selection of evidence-based ingredients – like plant extracts, natural stimulants, as well as essential vitamins and minerals – all with their own weight loss attributes.
One key thing to note is that it includes an optimal 100mg dose of caffeine which is thought to offer all the benefits without you risking jitters or similar side effects.
Key Powher ingredients:
Natural caffeine – This stimulant can enhance your metabolism, overall alertness, general mood and physical performance[24].
Glucomannan and chromium – Glucomannan swells in the stomach, filling you up and helping you to keep cravings at bay while chromium contributes to normal blood glucose concentrations.
Choline – This nutrient is key in aiding your body's metabolism and contributes to normal lipid metabolism, the process behind the digestion and absorption of dietary fat[25]. It may also support a healthy nervous system and brain development.
Selenium – A potent antioxidant, selenium supports thyroid function which can help regulate metabolism function and appetite[26].
Pros:
Female focused – developed with the female body in mind
Plant-based, well dosed formula – uses natural ingredients in doses that have been proven to work
Good appetite control – should help you significantly reduce your calorie intake
Enhances metabolism – natural caffeine kicks your metabolism into higher gear
Contains some key vitamins and minerals – for immunity support
Cons:
Limited fat burning elements – like green tea or cayenne pepper
More expensive than other options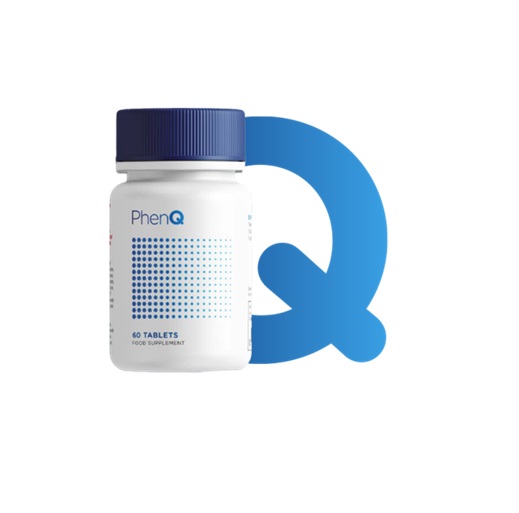 How it works:
Higher energy levels – a healthy dose of caffeine anhydrous and green tea should crush any feelings of fatigue from a lower calorie diet
Good diet control – ingredients within the mix may help you feel fuller for longer, reducing any snacking tendencies
100% natural & transparent formula – should be safe from any side effects though be cautious of the caffeine content and limit your daily intake alongside
Boosts metabolism – Potent thermogenic elements work to raise your body's metabolism to improve calorie burn and use up energy faster
Blocks fat storage – Some ingredients in the mix should help you properly utilize energy from any food you eat and may inhibit the process involved in the production and storage of fat.
Quick Overview
PhenQ markets itself as a thermogenic weight loss supplement that works from all angles to help your body burn the most stubborn body fat deposits.
The supplement holds a completely natural ingredient profile which is free from proprietary blends and synthetic ingredients. The creators claim they only use 100% natural and safe ingredients which gives some confidence in its efficacy.
In the mix, you're provided with some potent metabolism-boosting ingredients like caffeine and capsicum. However, it's missing some key appetite-suppressing elements like glucomannan which could really kick food cravings to the curb.
Key PhenQ ingredients:
Chromium Picolinate – This trace mineral improves the body's response to insulin levels and works to regulate blood sugar. It may also help you metabolize fats and ultimately reduce hunger.
Nopal – The nopal cactus is packed full of fiber, which can help to keep you fuller for longer and stop you overeating[27].
Caffeine Anhydrous – A popular stimulant which helps to raise energy levels and alertness while reducing fatigue and low mood[28].
Capsicum Extract – A natural fiery addition, capsicum works to speed up your metabolism by boosting thermogenesis[29].
Pros:
All-natural ingredients – gentle for daily use
Works to stop you overeating – natural fibers in the mix can increase satiety, the feeling of fullness
Blocks fat storage – by helping you metabolize foods correctly and prevent fat accumulation
Provides an energy boost – with popular stimulant caffeine
Cons:
Glucomannan might be a better appetite suppressant
More expensive than other options
At: PhenQ.com
Weight loss supplements for women
Now that you're clued up on the best weight loss supplements for women, you might want to find out more about why these types of supplements are so popular.
We'll go into more detail about weight loss supplements, what ingredients you should look for and what to avoid when looking for the best product.
What are weight loss supplements?
Weight loss supplements work to support your training and nutrition to aid weight loss. Generally made up of strategic formulas, they contain a range of plant-based ingredients and nutrients that have been studied for their weight-loss attributes.
There are other ways they may benefit your efforts and help you reach that end goal, from eliminating hunger cravings, raising energy levels, kickstarting your metabolism for better calorie burn and delivering nutrients needed to support natural weight loss.
By providing your body with the minerals and nutrients it needs to maximize weight loss, you could achieve results faster. Whether you want to shift those last few pounds or gain some newfound energy to push through your workouts weight loss supplements may enhance your efforts.
It's important to remember that it's only possible to lose weight with a supplement of this type when it's taken alongside a healthy diet and regular exercise routine. And, as with any supplement you'll need to give it a few months to notice any changes and feel any benefits.
How to get the best out of your weight loss supplement
To make sure your weight loss supplements work to their maximum, there are a number of things you can do that'll accelerate your results. We've put together 3 of HeySpotMeGirl's most effective ways you can help your weight loss along – and get that slimmer figure quicker!
Devise a workout regime
Whether you're new to exercise or regularly work out, having some kind of workout regime in place will help you stick to your targets. Make sure that whatever exercise you choose to do, you're getting on the move at least 3-4 times a week. Many of the most effective weight loss supplements have in-built vitamins or natural stimulants which will give you that energy boost you need – and help you achieve more every workout!
'Clean up' your diet
You may have heard about 'eating clean' but, if you haven't, it literally just means sticking to a more well-balanced, healthier diet. Staying away from processed, sugary or high-fat foods and drinks will help you trim down the pounds quicker. Opt for whole replacements like lean proteins, leafy veg, fruit and healthy fats instead. If you choose a more premium weight loss supplement too, you'll have adequate appetite control which can help the process of 'cleaning' your diet that much easier – and quell the cravings for unhealthy snacks!
Be consistent
One of the most fundamental parts of ensuring a supplement works to its full capacity is, of course, consistency. As with anything – like regular exercise and eating clean – consistency means your body has time to react and adjust to the changes. It's the same with supplements. You need to give the supplement's nutrients time to be fully absorbed into your body to maximize the benefits. So, make sure you take your weight loss supplements every day as per the specific label instructions to give it the best chance of working.
Proven weight loss foods and ingredients
Natural weight loss ingredients can be found in a number of foods. However, some are said to be more potent than others. These are some of the best ingredients to look out for when looking for a good-quality weight loss supplement.
Green tea extract
This ingredient is packed with antioxidants which have been researched for their role in boosting weight loss. One key antioxidant found in green tea is Epigallocatechin – aka EGCG. This compound is thought to boost the metabolism and burn calories during exercise and even at rest[30].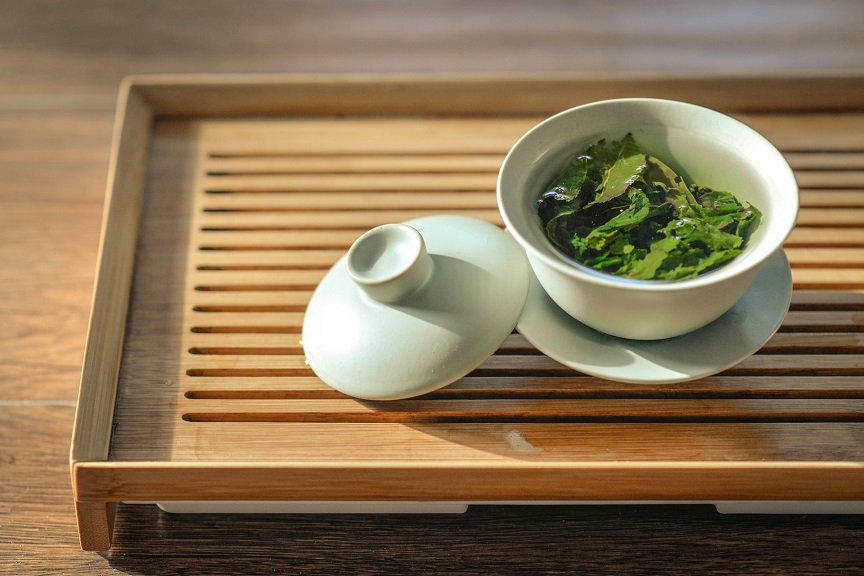 Glucomannan
Known as Konjac root, glucomannan is one of our favorite ingredients in weight loss supplements. It's a proven dietary fiber which absorbs water and fills the stomach to increase satiation and the feeling of fullness[31]. This appetite blocker has also been recognized by the FDA as a powerful appetite suppressant.
Cayenne pepper
Another popular weight loss aid, cayenne pepper contains thermogenic compound capsaicin, which is thought to be responsible for raising body temperature and boosting your metabolism[32]. It works to increase your internal temperature, making the body work harder and burn more calories to get back to baseline temperatures.
Caffeine
One of the world's most popular stimulants, caffeine is one of the key ingredients that works to boost your metabolism for improved calorie burn[33]. Caffeine also has energy-boosting benefits due to its stimulant profile and may also increase fat burning by helping your body use fat as fuel[34].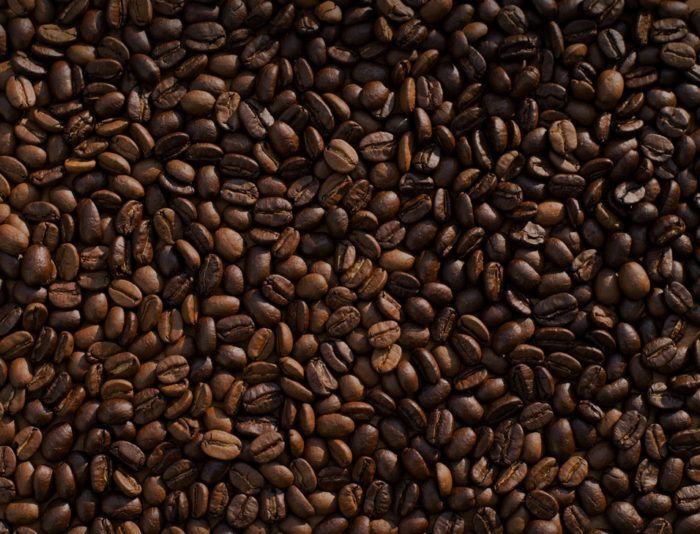 What to avoid when looking for the best weight loss supplement for women
When picking your weight loss aid, try and find a supplement that contains a completely natural formula with well-researched, tested ingredients.
You should avoid any supplement that contains a proprietary blend. This is because proprietary blends can obscure important details about portion sizes of each ingredient in the blend. So, in a way, you have no idea how much of each nutrient you're putting into your body.
The main things to be mindful of are over-serving caffeine, synthetic ingredients and proprietary blends. All supplement manufacturers should be transparent about which ingredients they use and exactly what doses too – but not all of them are.
Be sure to pay close attention to the ingredients list and scan the supplement facts, so you know you are not intolerant to any of the ingredients before you take your weight loss aid.
Are weight loss supplements safe?
Weight loss supplements made of natural ingredients and nutrients are typically safe. However, there are some cheap and synthetic products on the market that are not.
Try and use a completely natural supplement that contains well-studied ingredient profiles.
Have a look around for online customer reviews before purchasing to get a full idea of how the supplement might work for you.
As long as the supplement you use has reasonable servings of potent ingredients like caffeine and green tea, you should be fine. However side effects can arise if you consume too much caffeine with reports of anxiety, nausea, headaches and stomach upset.
Up to 400mg of caffeine a day is safe for most adults and should ensure a safe, side-effect free experience[35].
For a supplement to be deemed safe, we would say it needs to:
Contain a completely transparent ingredients list
Be a well-studied and science-backed formula
Have no nasty or adverse side-effects
Avoid proprietary blends
Contain well-dosed serving sizes
Conclusion
That concludes our guide to the best weight loss supplements for women on the market now! We hope our detailed guide provides you with enough information to make an informed choice when it comes to picking your weight loss supplement.
After carefully reviewing our top 5 supplement ingredient profiles, we believe our top choices of Hourglass Fit, Instant Knockout CUT, Leanbean, Powher Cut and PhenQ should help you achieve the very best results without any side effects. Hourglass Fit, however, takes the top spot for its female-focused and gentle formulation.
Shop The Best Weight Loss Supplement For Women Now
At: Hourglassfit.com
If you need more information on the highest quality fat burner supplements, check out our review of the very best fat burners for women.
---
Here at Hey Spot Me Girl, we're all about safety – so we wanted to remind you to double-check with your doctor or physician if you have any concerns at all about introducing a new supplement into your diet.
Whilst supplements could be a great boost to your lifestyle, they could also have adverse effects on your body if not used properly, or if you have sensitivity to any of the ingredients. So, make sure you always check the label fully. Also, make sure you stick to the usage instructions, particularly during the first week.
It's also worth pointing out you shouldn't rely on supplements alone to achieve your physique goals. Remember girls, supplements are enhancers – not the only answer!
A balanced diet, consistent workout plan and sensible lifestyle choices are the fundamentals behind real change – and your supplement should only ever be used as a way of optimizing the results of your hard work, not a way of replacing it altogether.
So, whatever supplements you choose to improve your life, make sure your health and welfare is always paramount over anything else every single time.
*DISCLAIMER: These statements have not been evaluated by the Food and Drug Administration. This product is not intended to diagnose, treat, cure, or prevent any disease. Products are intended for use alongside a diet and exercise regime. The views and nutritional advice expressed by Hey Spot Me Girl are not intended for the purpose of medical advice.
Individual results may vary. Please always consult your health care provider if you are taking any medications or have any medical condition. Must be 18 years or older to purchase. Always reference the ingredients and directions on the product label.