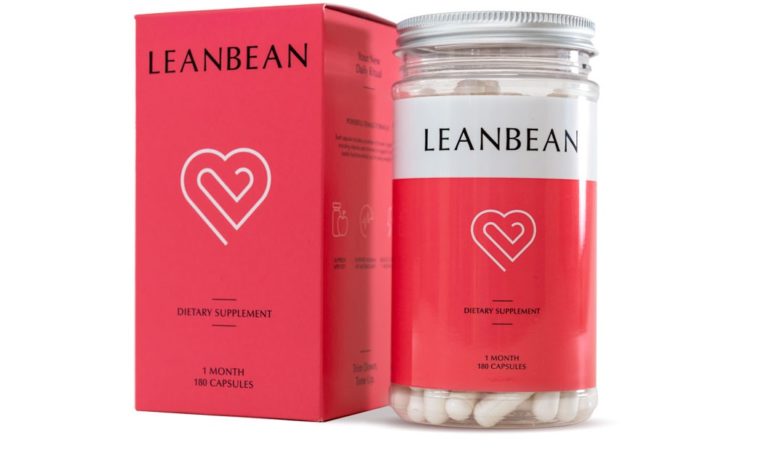 Reviews
Leanbean Review – How does this female fat burner help?
Find out if this fat burner really works with our Leanbean review
Introducing the Leanbean fat burner
During our Leanbean female fat burner review, we put this women-focused formula under the microscope.
First created for female fitness models, looking to give their weight loss an edge when competition drew nearer, it found its way on to the general market.
Since then this "female fat burner" has grown in popularity, both for competitors and for regular women. With so many fit girls raving about it, we decided to take a closer look and perform an SMG Leanbean review.
At first glance, there's no doubt this product is marketed towards women. The dark pink packaging and clean-cut design makes it stand out as a high-end, female product. No doubt it's cute, but we need to know if the formula really is suited to women.
From experience, we're a little wary of supplements that claim to be created specifically for women. They're usually just catch-all fat burners, packaged in a slightly different way to appeal to a female audience. In reality, the creators haven't put any thought into the specific needs of women when it comes to fat loss.
Leanbean appears to be different.
Find out what actually works
– View our best fat burners for women – 
This fat burner boasts a completely natural profile over 12 ingredients. At first glance this is a good sign, as non-synthetic ingredients significantly reduce the risk of side effects.
The creators say they've designed their formula with women in mind, and that certainly seems to be reflected in the supplement facts.
Science shows women are more affected by cravings than men are, so for us, a product for females should address that need. With that in mind, we're on the lookout for the natural appetite suppressants we're familiar with and we've spotted a few in Leanbean.
A good fat burner for women should also energize a woman, as we know it's important for women to remain active. A low-calorie diet can be tiring, but the right supplement can help support weight loss and regular gym sessions too. Leanbean doesn't contain any added stimulants, however it will provide a clean lift, without any of the jitters many fat burners come with.
Leanbean should also contain ingredients to help raise the metabolism and encourage fat burn. A quick glance at the supplement facts tells us they've got a few effective options in the mix.
The creators have also been responsible in their recommendations. Unlike many supplements out there, they haven't advertised Leanbean as some kind of miracle pill that will help you drop pounds.
Instead, they acknowledge that the fat burner can only work successfully when accompanied by a healthy, calorie-controlled diet and an active lifestyle.
On face-value, Leanbean might've created a women-only supplement that actually works. After some short, initial research into the company, we found hundreds of positive reviews.
Countless women seem to swear by Leanbean as the supplement that gave them the edge they needed to succeed with their diet.
This sounds great on paper, but we're not always convinced. Instead we decided to take a look at Leanbean ourselves.
Using years of collective expertise in the fitness and supplement industry, we put the Leanbean fat burner under the microscope to see if it lives up to expectations in a SpotMeGirl review.
We want to know if it really is designed for women. It needs to be well dosed, well researched, safe and worth your money. Read our Leanbean review to find out if it's up to scratch.
What are the benefits of taking Leanbean?
Overall the main benefit of Leanbean is that it should help you lose weight when accompanied by a calorie-controlled diet and an active lifestyle. However, as a women-centric product, it does this in a number of intelligent ways that work particularly well for females.
After reviewing the ingredients, we found the supplement to be effective in providing three main benefits to the female fitness fanatic.
Gives you more control over diet
For women, a diet can easily come crashing down thanks to one powerful thing – cravings. We've all been there.
Leanbean helps to combat this by providing you with powerful appetite suppressants that gives you more control over the food you eat. Thanks to these ingredients, you're less likely to snack or overeat, which is essential to maintaining a calorie-controlled diet. To us, this is the sign of a very intelligent formula, that has women's unique needs in mind.
Keeps you energized
To lose weight you have to drop your calories. This can leave you feeling tired, unmotivated and lethargic after a long day in the office. In this situation, it's often easier to say no to the gym.
Leanbean provides a solution by including a gentle natural caffeine hit with green coffee and a vitamin B complex that wards off fatigue. Now, a lot of manufacturers over-dose their products with the stimulant. However, we're happy to see just enough in the mix to help you stay motivated and support an active lifestyle.
Helps you burn more fat
Many fat burners offer this benefit, but few do it right. And even fewer do it safely.
Caffeine Anhydrous is pumped into so many fat burners to raise your metabolism, to the point where you could be left with jitters, headaches and even dehydration and nausea as side effects. Leanbean avoids this completely, containing just a small amount of caffeine, and using other important nutrients to support normal fat metabolism and boost your metabolic rate.
Is Leanbean safe?
One of the key things you need to be aware of to enjoy a supplement safely is the ingredients label. To reduce the risk of side effects an all-natural formula, free of proprietary blends is essential. Leanbean ticks all those boxes. Every ingredient in the mix harnesses the power of Mother Nature.
Because Leanbean contains only a small amount of caffeine, it's less likely to leave you with adverse symptoms compared to other options on the market. Therefore, this supplement is more appropriate for you if you are sensitive to caffeine. If you're still worried about how an increase in caffeine may affect you be sure to drink plenty of water throughout the day.
Plan to take your final Leanbean capsules at least five hours before you go to bed so you get a good night's sleep.
If there is any chance you could be pregnant, we recommend you consult your doctor before purchasing any fat burner supplements.
Due to the well-researched, all-natural formula profile, we feel comfortable recommending Leanbean as a safe fat burner supplement.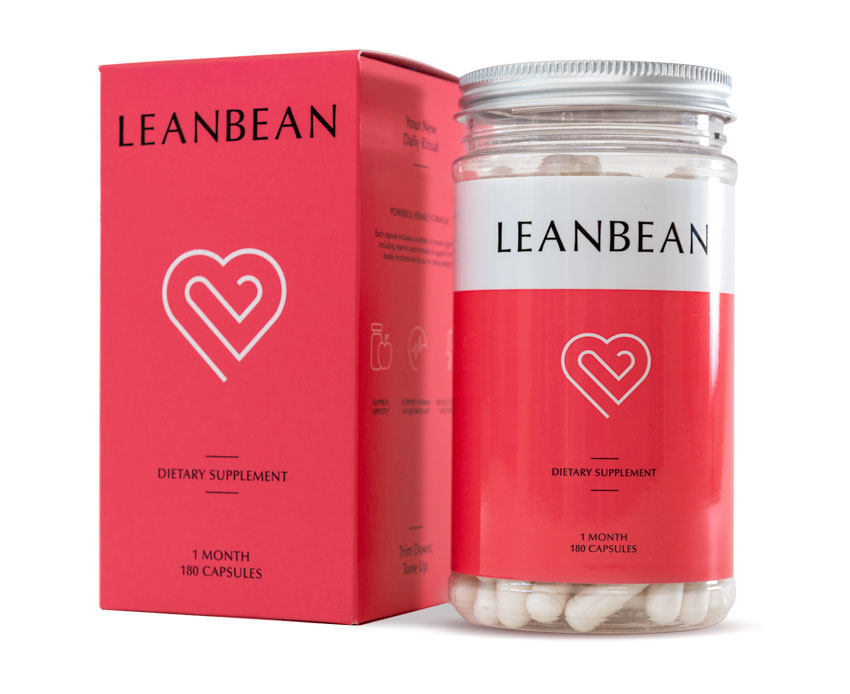 Find out what actually works
– View our best fat burners for women – 
Leanbean Ingredients
Konjac fiber
Also known as glucomannan, this essential ingredient is a key player for a women's fat burner. It's a powerful appetite suppressant that expands when it hits the stomach, making you feel fuller [1]. Ultimately, this feeling of fullness means you're less likely to snack, overeat or give in to cravings.
This is essential for a female fat burner, as women are more likely to give in to temptation when it comes to food. That's where Konjac root fiber comes in.
Overall, we like to see this appetite suppressant in a formula. Yet, it's not the most generous dosage we've seen, so we're concerned it might not be as effective as other fat burners out there. However, as it is paired with other appetite suppressants, we're still confident it should get results.
Green Coffee
This is coffee but not as we know it. Before they're roasted, the beans are green and brimming with antioxidants and chlorogenic acid.
The science behind chlorogenic acid shows it reduces fat absorption and can improve your insulin sensitivity, which can help you lose more fat [2]. We also discovered that, when used in a weight loss study, green coffee drinkers lost an average of 5.4kg of bodyweight, compared to just 1.7kg for those using normal, roasted coffee [3].
3. Turmeric
Scientific research has identified turmeric as a powerful thermogenic. This means it raises your body temperature slightly, which in turn gives your metabolism a boost, so you burn more calories [4].
As this formula doesn't contain any a caffeine, we're pleased to see more of a focus on thermogenics to keep the metabolism high and the calorie burn consistent.
4. Garcinia Cambogia
Known to improve the way you experience food and enhance the feeling of satisfaction after a meal, this is a very intelligent addition to fat loss formula for women. Its presence could help to increase adherence to a diet, as a lack of inspiration and can quickly lead to cheat meals and impulsive eating.
It has also been proven to produce serotonin, which is linked to reducing cravings and appetite [5]. Combined with glucomannan, it should help to keep a woman on track with a low-calorie diet.
How to take Leanbean
We always recommend closely following the instructions from the manufacturer when it comes to taking a supplement. Therefore, you should take six capsules of Leanbean, spread out across the day.
The Leanbean fat burner contains some appetite suppressants, therefore it's essential you plan your meals to really benefit from these ingredients.
We've found the best way to do this is to follow this pattern:
First two capsules 30 minutes before breakfast
Second two capsules 30 minutes before lunch
Third two capsule mid-afternoon
It's also worth noting that there is a small amount of caffeine in the green tea extract. With that in mind we recommend you leave around five hours between taking your last capsule and going to bed. That way, you can get an uninterrupted nights sleep.
How much is Leanbean?
One bottle of Leanbean fat burner contains enough capsules to last you a month.
A single bottle is: $59 or £39
The manufacturers also offer a deal where, if you purchase three bottles, you get a fourth for free, along with an ebook and world-wide delivery. This is worth bearing in mind if you think Leanbean is a fat burner you decide to use in the long term.
The verdict
After our Leanbean female fat burner review, we think this is a good fat burner but there is much better available on the market.
There appears to be a lot of hype around the brand but we found that the formula is lacking when comparing it to other fat burners of a similar price.
When it comes to the price, it's expensive when you look at each ingredient and the serving size.
Find out what actually works
– View our best fat burners for women – 
---
Pros
Reflects and addresses the needs of dieting women
Completely natural formula profile
Free of side effects
Well researched and intelligent supplement
Cons
Expensive, premium product
May not be optimally dosed
Lacking key ingredients
Total score
7/10
Find out what actually works
– View our best fat burners for women – 
*Individual results may vary. Please speak with your doctor or physician before undertaking any new weight reduction, supplement, or exercise regime.
References
Zalewski, BM et al. The effect of glucomannan on body weight in overweight or obese children and adults: a systematic review of randomized controlled trials. Nutrition. 2015; 31(3): 437-42
T, Erling. The Effect of Chlorogenic Acid Enriched Coffee on Glucose Absorption in Healthy Volunteers and Its Effect on Body Mass When Used Long-term in Overweight and Obese People. 2007.
Hursel, R et al. The effects of green tea on weight loss and weight maintenance: a meta-analysis. Int J Obes. 2009; 33(9): 956-61
F, Pierro, et al. Potential role of bioavailable curcumin in weight loss and omental adipose tissue decrease… 2015
K, Hayamizu, et al. Effects of garcinia cambogia (Hydroxycitric Acid) on visceral fat accumulation: a double-blind, randomized, placebo-controlled trial 2003.
Disclaimer:  The information on this site has not been evaluated by the FDA. The products on this page are not intended to diagnose, treat, cure or prevent any disease. Results in description and Testimonials may not be typical results and individual results may vary. We may earn commission if you click the links and buy the products featured on this page.