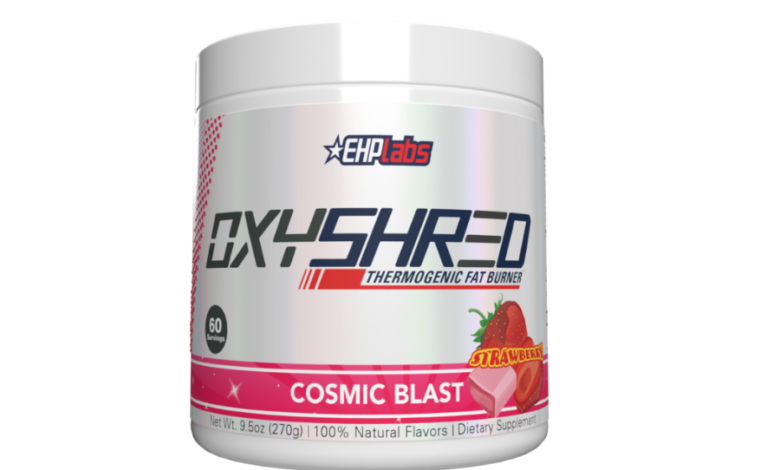 Reviews
Oxyshred Thermogenic Review – How effective is this fat burner?
And does it help women lose weight?
Oxyshred Thermogenic Overview
Created by EHPLabs, Oxyshred Thermogenic fat burner promises a 'highly advanced and extremely powerful' approach to stimulating thermogenesis in your body, resulting in optimized fat burning. It is the original supplement from a larger fat burner range – which includes a stimulant-free version, as well as a 'hardcore' version that presumably goes to more intense extremes to shred body fat.
What's fun about this supplement is its vibrant flavor range – offering everything from 'Guava Paradise' to 'Cosmic Blast' so you'll have lots to choose from and should be less likely to get sick of it if you plan to take it long-term.
Find out what actually works
– View our best fat rated burners – 
But exotic tastes aside, what makes this fat burner effective?
Here at Spot Me Girl, we've done the research surrounding the ingredient profile to understand how it works, potential benefits and possible side effects so we can determine whether this supp really is as good as they say it is.
Pros and Cons of Oxyshred Thermogenic
Pros
Vegan friendly
GMP certified and manufactured in FDA approved facilities
Extra immunity boosting component
Good flavor selection
Cons
Proprietary blend
Not as convenient as a capsule
Large ingredient list which could mean smaller doses of each and more chance of ingredients conflicting with each other, minimizing benefits
Formula doesn't feel targeted and could over-promise unachievable results
Find out what actually works
– View our best fat rated burners – 
Oxyshred Thermogenic: The Ingredients
The ingredients are split into 4 segments which tackle various factors. What's nice to see is that, although it is a fat burner and does have the fat burning matrix, they've also gone one step further by adding in segments like the immunity booster complex and mood enhancer matrix to help combat body fat from all angles.
There are a couple of concerns, however. Firstly, the ingredient doses are not transparent and are presented in an ambiguous proprietary blend. This could be an issue if you're sensitive to any of the ingredients like caffeine as you won't be able to determine your tolerance unless you actually try it. The other side of the coin is that the amount of each component is too insignificant to be effective, deeming the product a waste of money.
The other thing to note is the potential of overpromising and underachieving. Yes, the 4 complexes are a good idea but with so many ingredients, is the main point of the fat burner lost amongst trying to do too much?
Let's find out!
Fat Burning Matrix (2003 MG)
Acetyl L-Carnitine (ALCAR) – This amino acid is naturally produced in your body to enhance energy levels by supporting the breakdown of fatty acids and getting them to your mitochondria which converts them into energy[1]. It's also been linked to muscle growth[2], faster recovery time[3] and improved focus[4] too so could really be key to keeping your workouts effective – even on a calorie deficit. ALCAR has also been linked to improving your brain power[5] so you can stay sharp throughout the day.
Guggul Extract Powder – Used for centuries in Ayurvedic medicine, this plant-sourced gum resin has been used to treat all sorts of ailments – from inflammation to obesity[6]. It's been linked to appetite regulation and enhancing fat breakdown[7], with various studies conducted on mice showing weight loss in its participants[8], however research on humans is limited.
Raspberry Ketones – Raspberry ketones do have some links to weight loss with some studies conducted on mice showing boosted lipolysis[9] (the breakdown of fat) and an increase in the hormone adiponectin, which could reduce the risk of obesity[10]. The research on humans remains limited, however. One study showed that participants did lose weight after taking raspberry ketones alongside a number of other supplements together – so it's difficult to prove that raspberry ketone was the sole contributor to their weight loss[11].
Grapefruit Seed Extract – Aside from the high antioxidant profile of grapefruit seed extract which could help prevent chronic illnesses such as diabetes[12] and heart disease[13], research also shows its link to supporting weight loss too. Its fiber content means you could feel fuller for longer, preventing unnecessary snacking[14], and studies have shown subjects who ate fresh grapefruit every day saw a reduced waist size[15] however this may not be the case in its seed extract form.
Immunity Booster & Prebiotic Complex (625 MG)
Vitamin C – This vitamin is packed with antioxidants and has a well-earned reputation for strengthening your body's natural defenses and boosting your entire immune system by protecting it from harmful free radicals[16]. This makes it easier to fight off chronic disease, inflammation and infections or viruses[17]. It's also a key player in top brain performance, healthy skin, lowering the chance of heart disease, managing high blood pressure[18] and absorbing vital minerals like iron into your body[19] so you can maintain strong athletic performance.
Mood Enhancer Matrix (851 MG)
Caffeine Anhydrous – Caffeine has an array of benefits. In terms of enhancing your mood, caffeine can promote better cognitive function and focus. It can also provide you with a good boost of energy with increased athletic performance[20] too, so you could find yourself feeling more motivated on a day-to-day basis. You may also see better fat burn from being able to push yourself further during exercise coupled with an increased metabolic rate from the caffeine.
Full B Vitamin Spectrum (24.59 MG)
B Vitamins – Whilst supporting an impressive number of functions in the body, B vitamins like B2, B6[21] and B12 are all linked to boosting your immune system, maintaining cell health and enhancing energy levels[22]. Because of this, B vitamins are well-renowned for improving depression, regulating mood and increasing cognitive performance making them key to keeping to your weight loss goals.
| Ingredients | Amount per Serving | % Daily Value |
| --- | --- | --- |
| FAT BURNING MATRIX | 2003 mg | |
| Acetyl L-Carnitine HCl, Garcinia Cambogia Fruit Extract (60% Hydroxycitric Acid), Conjugated Linoleic Acid (CLA), Grapefruit Seed Extract 4:1, Raspberry Ketones (From Raspberry Fruit Extract), Mangifera Indica Seed Extract, Bitter Orange Fruit Extract, Green Coffee Bean Extract (50% Chlorogenic Acid), Olive Leaf Extract (10% Oleuropein), Guggul Extract Powder, Chromium Picolinate | | * |
| IMMUNITY BOOSTER & PREBIOTIC COMPLEX | 625 mg | |
| L-Glutamine, Inulin Fiber, Vitamin C (Ascorbic Acid) | | |
| MOOD ENHANCER MATRIX | 851 mg | |
| L-Tyrosine, Taurine, Caffeine Anhydrous, Huperzia Serrata Whole Herb Extract (Huperzine A) | | |
| FULL B VITAMIN SPECTRUM | 24.59 mg | |
| Niacinamide (Niacin), Calcium Pantothenate (Pantothenic Acid), Pyridoxine HCl (Vitamin B6), Riboflavin (Vitamin B2), Thiamine Mononitrate (Vitamin B1), Cyanocobalamin (Vitamin B12) | | |
| | | |
| | | |
| | | |
| | | |
| | | |
| | | |
| | | |
| | | |
*Daily Value (DV) not established
Find out what actually works
– View our best fat rated burners – 
How does Oxyshred Thermogenic Fat Burner work?
Through the 4-part formula, Oxyshred Thermogenic fat burner works to tackle all aspects of fat burning – whilst providing you with other essential bodily aids. The emphasis is centered around thermogenesis – the burning of fat through heating your body. Thermogenesis works by raising your body's heat levels to stimulate your metabolism into burning more calories – even after exercise[23].
The fat burner brings in other helpful weight loss supports too. Appetite suppressants can minimize snacking, making it easier to stick to your diet. The immunity boost means you can fight off diseases better and energy enhancers could keep you going when you're on a calorie deficit.
What are the benefits of taking Oxyshred Thermogenic Fat Burner? 
The combination of thermogenic ingredients work to raise your metabolism – both during exercise and after – so you can burn off more calories by stimulating lipolysis. A higher metabolism can also help keep energy levels up too.
By using components such as caffeine anhydrous, you could see an improvement in your daily energy – despite being on a lower calorie diet. By replacing the energy lost from a calorie deficit, you can avoid the need to snack whilst maintaining good quality workouts.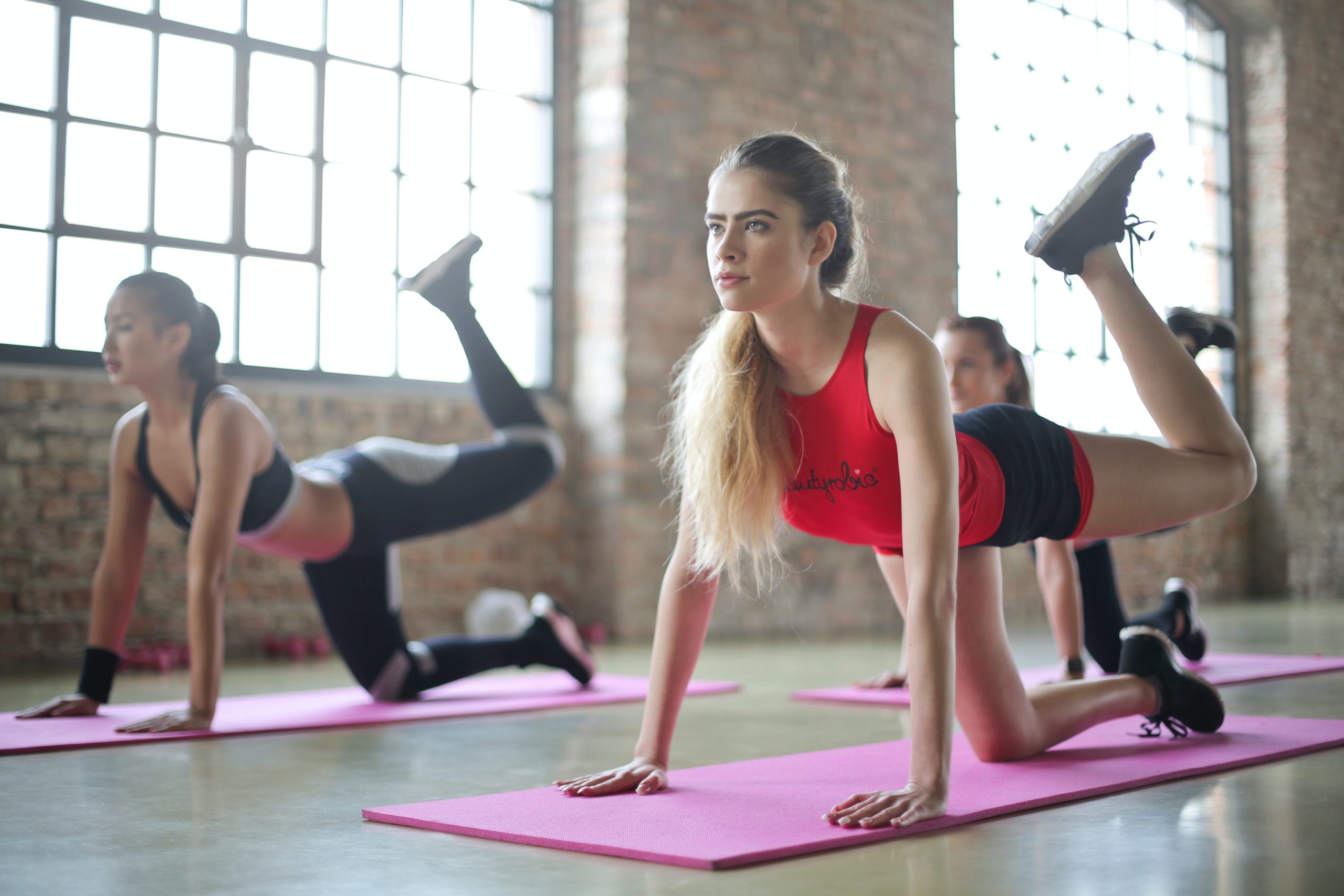 Maintaining a strong immune system has a part to play in weight loss. After all, you're so much less likely to work out when you're sick than if you're fighting fit. By giving you that support through elements like vitamin C, you can enjoy uninterrupted exercise plus less chance of 'down' days where cravings for unhealthy snacks as a pick-me-up could take over your diet.
By using B vitamins and other mood enhancers like caffeine anhydrous, you could experience a more balanced mood– especially before your period. Keeping your mood level will generally leave you feeling happier and more motivated to stick to your weight loss regime.
How to take Oxyshred Thermogenic Fat Burner
As Oxyshred Thermogenic is in powder form, there is a level of administering to do.
The creators recommend taking a dose twice a day for optimum results. All you need to do is mix 1 scoop with 10 ounces (295 ml) of chilled water first thing in the morning on an empty stomach. The other dose you can take at some point throughout the day – however be aware the stimulant content could affect your sleep quality so make sure you don't take it too close to bedtime.
They also suggest on training days, to take your dose 15 minutes prior to exercise to experience the best of the effects when working out.
Another note is to avoid eating or consuming a protein shake within 20 minutes after consumption in order to maximize the absorption of Oxyshred Thermogenic.
---
Oxyshred Thermogenic Fat Burner results – before and after
The reviews across the board for Oxyshred Thermogenic seem positive, with many people praising the natural energy and results.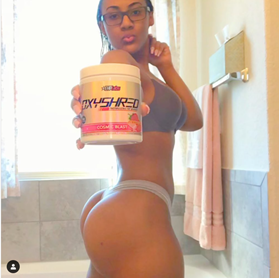 Samara.fitness: 'Oxyshred Thermogenic Fat Burner is helping me maintain my slim but thick physique… I especially love the natural energy I get from it, which helps me get through my workouts with ease!!' Published: 28/12/2020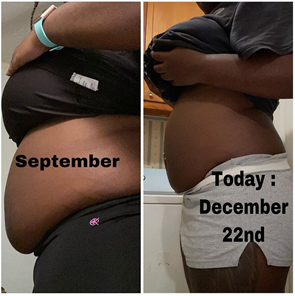 Heyitsjamieeg: 'Here's a picture of me in September 2020 and me now in December 2020… Currently I'm drinking a gallow of water most days and at least 2 litres of water if I don't hit a gallon. I changed my eating habits, doing small changes from my snacks to [a] more healthier option. Changed my calorie intake. Been jogging/walking a mile each time I hit the gym…Also taking Oxyshred consistently'
Find out what actually works
– View our best fat rated burners – 
Oxyshred Thermogenic Fat Burner reviews – what are other people saying?
The reviews we found were quite mixed with some enjoying the flavors, energy boost and results gained from taking Oxyshred Thermogenic, whilst others questioned its effectiveness at all:
Amazon reviews:


Google review:

Does Oxyshred Thermogenic Fat Burner have side effects?
Because Oxyshred Thermogenic is a proprietary blend, it's difficult to determine the exact reaction you'll experience to the formula – especially if you have a low tolerance to any of its ingredients. Components like caffeine can have adverse effects such as stomach upset, jitteriness, insomnia and nausea if taken in too high a dose for what your body can handle. Generally, women have a lower tolerance of caffeine than men so be aware of this when you first begin taking Oxyshred Thermogenic.
Other red flags we thought worth noting were the DV of many of the vitamins. The dose per serving of vitamin C, for example, is 193% DV. Although great in the right doses, too much vitamin C has caused some people to get stomach issues, diarrhea and nausea so if you experience any of those symptoms, stop taking the supplement immediately.
Whilst it's good to get a substantial dose of vitamins, too much of anything can sometimes negatively impact your body – so look out for any sign your body might not be reacting well to the Oxyshred Thermogenic when you take it.
Oxyshred Thermogenic Review: Our Conclusion
Generally, Oxyshred Thermogenic fat burner has a lot going for it. The 4-part ingredient blend shows an understanding that weight loss can be optimized by other factors in addition to the standard metabolism-boosting components.
By considering your immune health and mood too, it should contribute to a happier weight loss journey with less chance of sickness or down days which could knock your motivation (and encourage unhealthy snacking!)
Despite all this, we do think there are some key ingredients missing from the formula which are more effective. Capsimax, for example, is a research-backed, powerful thermogenic which is used in a number of premium fat burners for its effectiveness in increasing your metabolism and burning fat quicker[24] for the majority of consumers.
The lower quality of ingredients compared to other fat burners is probably why some people who have tried Oxyshred Thermogenic have reported minimal to no effect at all on weight loss. We believe there are a number of other fat burners on the market – offering a higher standard and quality of ingredients – that'll have a more significant impact to your weight loss.
We highly recommend you view our Editor's Choice
Find out what actually works
– View our best fat rated burners – 
Total score
6/10
Here at Hey Spot Me Girl, we're all about safety – so we wanted to remind you to double-check with your doctor or physician if you have any concerns at all about introducing a new supplement into your diet.
Whilst supplements could be a great boost to your lifestyle, they could also have adverse effects on your body if not used properly, or if you have sensitivity to any of the ingredients. So, make sure you always check the label fully. Also, make sure you stick to the usage instructions, particularly during the first week.
It's also worth pointing out you shouldn't rely on supplements alone to achieve your physique goals. Remember girls, supplements are enhancers – not the only answer!
A balanced diet, consistent workout plan and sensible lifestyle choices are the fundamentals behind real change – and your supplement should only ever be used as a way of optimizing the results of your hard work, not a way of replacing it altogether.
So, whatever supplements you choose to improve your life, make sure your health and welfare is always paramount over anything else every single time.
Find out what actually works
– View our best fat rated burners – 
---
*DISCLAIMER: These statements have not been evaluated by the Food and Drug Administration. This product is not intended to diagnose, treat, cure, or prevent any disease. Products are intended for use alongside a diet and exercise regime. The views and nutritional advice expressed by Hey Spot Me Girl are not intended for the purpose of medical advice.
Individual results may vary. Please always consult your health care provider if you are taking any medications or have any medical condition. Must be 18 years or older to purchase. Always reference the ingredients and directions on the product label.