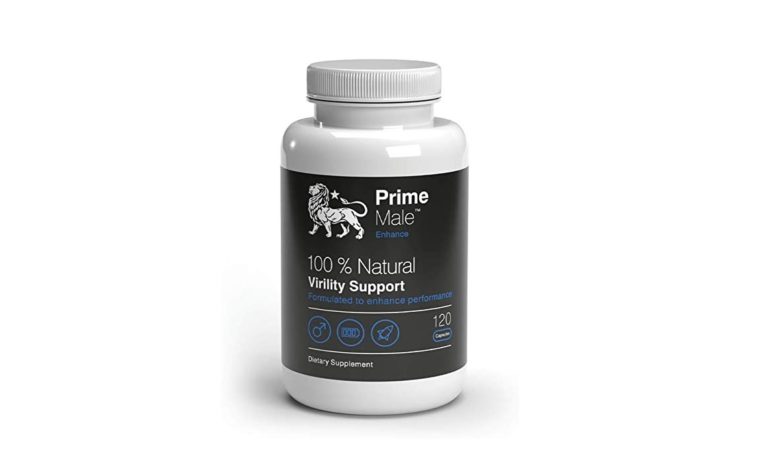 Reviews
Prime Male Enhance Review 2021: Is it the Best for Boosted Performance?
Discover if this supplement is worth buying in our Prime Male Enhance review
Made specifically for men, Prime Male Enhance promises to help you turn back the clock, enhance male performance and boost virility three-fold.
But does it work? In this Prime Male Enhance review, we want to discover how effective it is and if it can benefit women.
What is Prime Male Enhance?
Prime Male Enhance is a "virility support" supplement that was introduced to the market just last year.
From the makers of vitality support complex Prime Male, Prime Male Enhance aims to improve sexual performance, mindset and your confidence in the bedroom.
The creators say Prime Male Enhance has been formulated to work for any man and claims it's already being called the marriage saver and relationship maker.  It appears to be popular with men looking to boost sexual performance and experience that same stamina and confidence that fuelled them in their 20s.
For this Spot Me Girl Prime Male Enhance review, we're going to delve deep to help you figure out whether this male enhancement pill is worth your time and money. From benefits, the strength and quality of the ingredients, to price, safety and more – it's our job to give you all the information you need.
Let's get into it.
Prime Male Enhance Pros and Cons
Pros
All-natural formula developed with the latest research
Addresses many aspects of sexual performance and health
Made to strict cGMP/FDA standards
Boosts energy levels as well as mood
Could improve confidence
Clinically-dosed and effective ingredients
Cons
Single bottles could get expensive
Only available online

Who makes Prime Male Enhance?
Prime Male Enhance is made by Roar Ambition, a multi-national, specialist supplement company founded in 2014.
Roar Ambition has a number of industry-leading supplements under its belt, including popular fat burner Instant Knockout Cut and market-leading test booster TestoFuel, amongst others.
What's more, the company has received 5-star reviews for its range of supplements that have fans around the globe.
We're always excited by Roar Ambition's products and appreciate its commitment to offering high-quality, research-backed formulas.
How does Prime Male Enhance work?
Prime Male Enhance is formulated to work in three distinct ways. The science-backed, natural formula delivers performance-boosting benefits to:
Improve sexual performance, boost blood flow and deliver satisfying orgasms – for you and your partner
Enhance your libido and your desire for sex, helping you feel more confident and "in the mood" in the bedroom
Lift mood and drive so you radiate confidence and attractiveness
All of these mechanisms aim to help you perform better sexually, with more confidence and drive to change the way you see and feel about yourself – and how your sexual partner sees you.
What can you expect from Prime Male Enhance?
The creators say Prime Male Enhance is "is sure to delight both you and your partner. But when used in combination with Prime Male Test Booster, each product leverages the other, so the benefits are magnified."
When used in combination with the vitality enhancing T-booster Prime Male, you should be able to build and strengthen your sexual appetite.
Prime Male Enhance may also deliver mental and physical energy benefits, helping you perform better, calming any anxieties and putting you in the right mindset.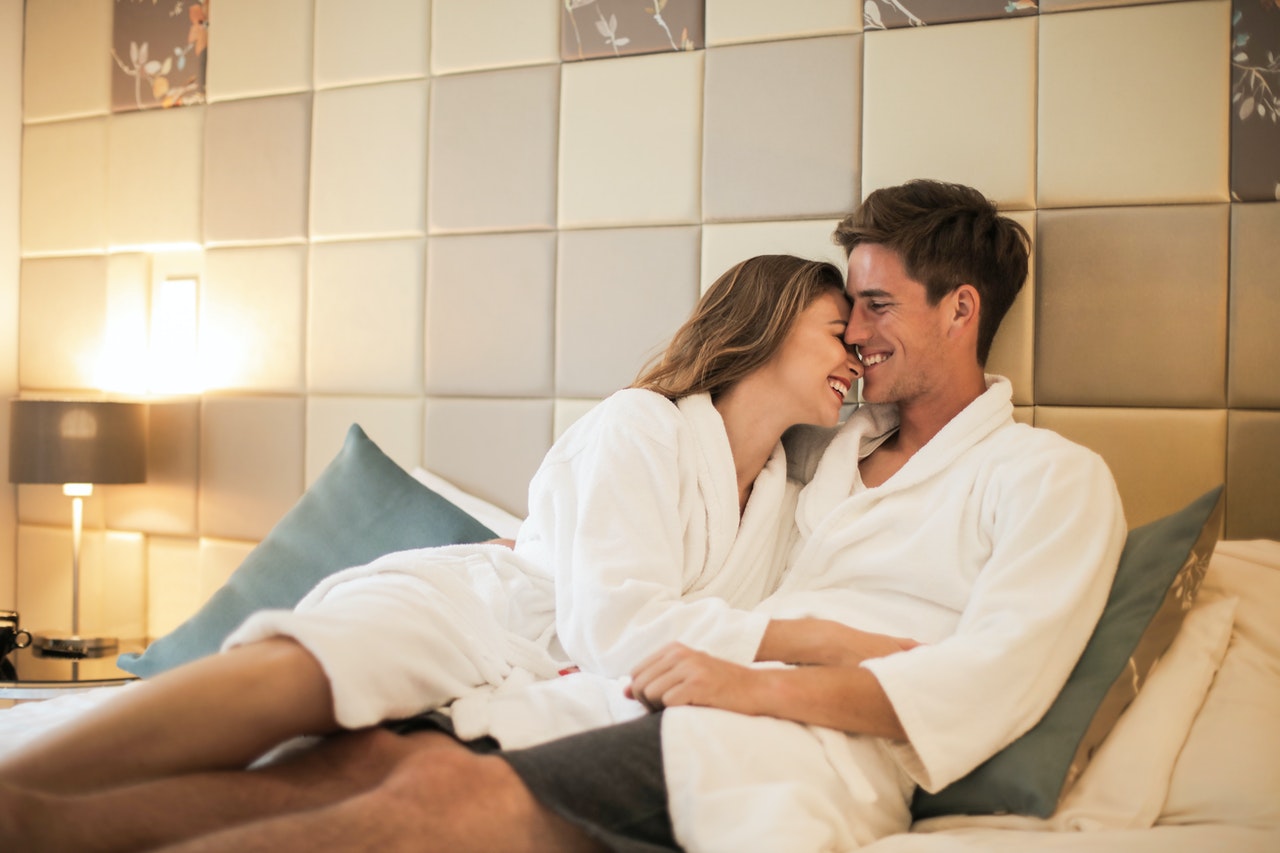 Prime Male Enhance ingredients
Inside Prime Male Enhance, you'll find a mix of 12 vitamins, minerals and herbs – all in optimal and effective dosages. The capsules have been developed with ingredients that have been proven to work, with the research and scientific studies behind them. What are the key ingredients?
Zinc
Zinc is an essential nutrient that your body cannot produce on its own. This means it's important to get your intake from food sources or in supplement form. Many people use zinc to treat certain ailments since it helps to boost immune system and improve wound healing[1]. Zinc has strongly been linked with boosting key sex hormones, such as testosterone as well as aid erectile dysfunction.
In recent years, erectile dysfunction has been found to be a symptom of zinc deficiency. Zinc may impact male sexual competency as shown in animal studies[2]. And without enough zinc in your diet, you could be – or could become – infertile[3].
A 2016 study also evidenced that a supplement containing folic acid, zinc, and the herb golden root improved the ejaculatory control of men affected by premature ejaculation[4]. It's good to see that Prime Male Enhance contains 20mg Zinc per serving.
L-arginine
This amino acid plays a key role in the body's ability to produce nitric oxide. This, in turn, is said to promote greater blood flow around the body.
This could support with sexual issues, especially in men, as nitric oxide relaxes and widens veins. This is especially beneficial to penile muscles and could even improve the strength of erections, allowing for sustained and enjoyable sex. Research has also found that supplementing with L-arginine for six weeks can improve erections and sexual function[5].
L-arginine has also been shown to improve exercise performance, helping you to work out for longer and train harder[6].
Oat Straw
Extracted from the unripened Avena sativa plant, oat straw is thought to provide multiple health benefits including improved brain function and mood as well as reduced inflammation[7].
In the Prime Male Enhance formula, it's included for its ability to reduce anxiety, relieve stress and improve mood[8]. While research is limited, some studies comment that oat straw may improve mood by inhibiting the enzyme phosphodiesterase type 4 (PDE4), which is found in immune cells[9].
This element should help you overcome any struggles in the bedroom and enhance self-esteem. Studies suggest this ingredient can have a positive influence in men and women. In women, the effect involves increasing sexual desire, relaxing the body which allows for a natural increase in desire[10].
Damiana
This powerful flower extract has long been used as an ancient aphrodisiac. It's thought to contain elements and flavonoids that have a positive impact on the brain and nervous system, treating sexual problems.
This particular ingredient has been studied for its effect on women's sexual enjoyment, with studies revealing damiana improved overall satisfaction with their sex life. The research found that women who supplemented with damiana reported an increase in sexual desire and a greater frequency of sexual intercourse and orgasm[11]. ]
Damiana is also thought to boost mental and physical stamina while relieving low mood and anxiety[12].
Korean ginseng
Also known as Asian, Asian red or Panax ginseng, this herb is widely used in Ayurvedic medicine for its ability to enhance libido.
One study revealed ginseng's effect on male reproductive function as well as ED symptoms. Men who were treated with Korean red ginseng had had a 60% improvement in ED symptoms, compared to 30% improvement produced by a medication used to treat ED[13].
Ginseng is also thought to enhance energy levels and cognitive function as well as alleviate stress and anxiety, helping to improve your mindset[14].
Serving Size: 4 capsules
Servings per container: 30
Amount per serving
%Daily Value
Vitamin B6
10mg
588
Vitamin B12
80mcg
3333
Zinc
20mg
181
Selenium
80mcg
145
Saw Palmetto
1800mg
**
Muira Puama
800mg
**
L-Arginine
600mg
**
Damiana Leaf Powder
500mg
**
Asian Ginseng
400mg
**
Maca
400mg
**
Tribulus Terrestris
280mg
**
Oat Straw
200mg
**
How to take Prime Male Enhance
The creators of Prime Male Enhance tell you to take four capsule four time per day for the best results. They also advise you to take the capsules consistently. You could split this dosage up throughout your day.
We recommend using this plan for the best results:
First capsule with breakfast
Second capsule with lunch
Third capsule with a mid-afternoon snack
Fourth capsule with your evening meal.
You can also combine Prime Male Enhance with the T-booster Prime Male for maximum enhancement.
If you're taking both Prime Male products, it could be practical to take two capsules (one of each product) four times per day. We recommend taking each dose with a meal or a snack to help your body absorb all the ingredients properly.
Benefits of Prime Male Enhance
Better sexual performance and orgasms
The ingredients within Prime Male Enhance have been evidenced to show they can improve the way you perform sexually. Whether that be to improve blood flow for better orgasms or fuel your sex drive so you perform to your best ability- it can enhance your sexual stamina, boost energy and calm any anxieties for an overall better experience in the bedroom.
As you age, you'll naturally experience a decline in your energy levels and the stresses of work or a family can take it out of you. This can lead to a decline in those youthful urges you once had.
Prime Male Enhance includes several herbs, like damiana – which has been used for centuries in traditional medicine to increase the libido.
Mood-lifting qualities like ginseng and vitamin B12 have been found to improve various aspects of mood and help to deliver improved confidence.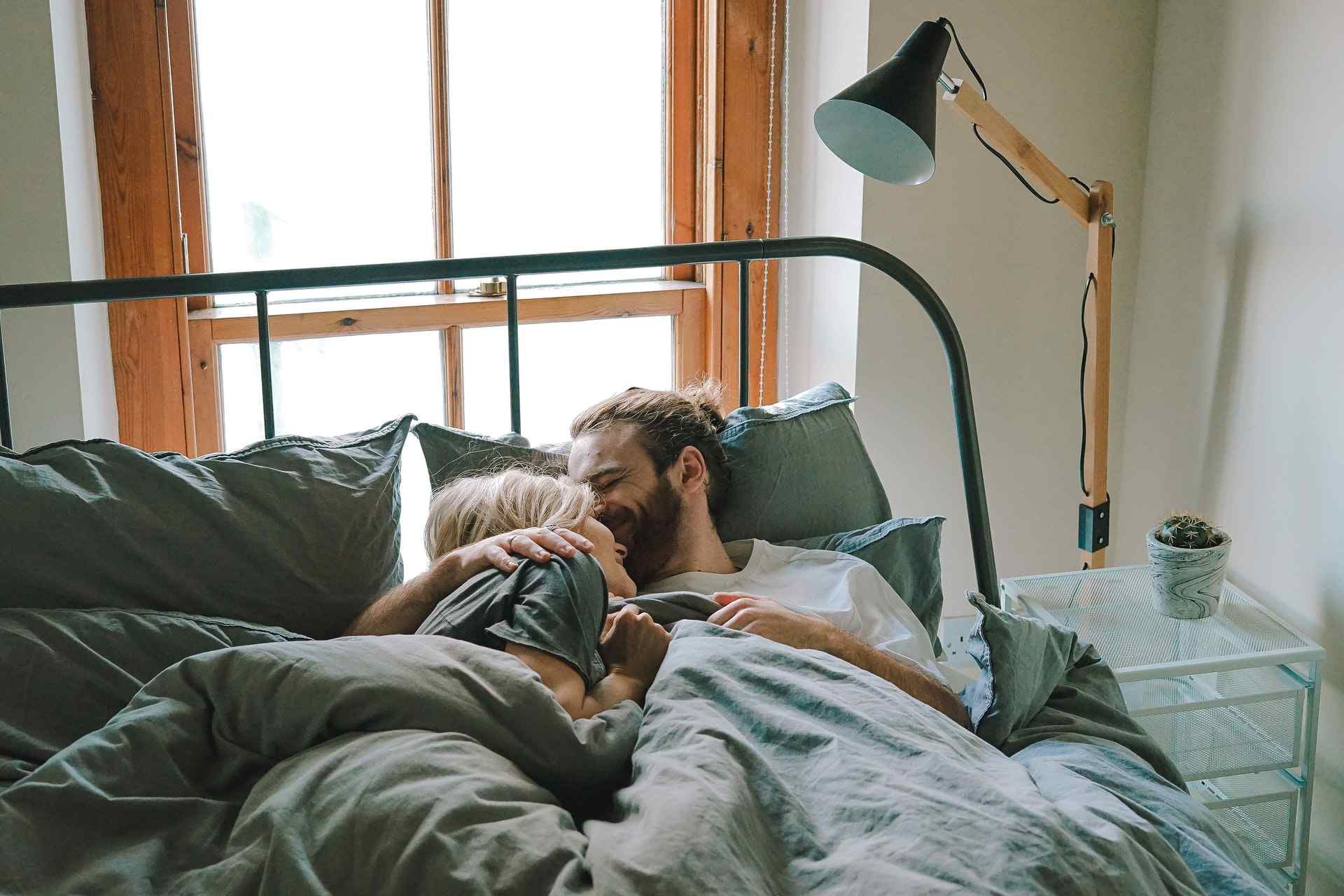 What do people say about Prime Male Enhance?
Prime Male Enhance is very new to the market. As such, we're still awaiting to discover how this supplement delivers. We will update this as soon as we find genuine observations.
How to get the best out of Prime Male Enhance
The creators advise taking this supplement consistently everyday to get the best results. It is proven "to be effective even if it is your sole daily supplement." However, the creators have spent some serious time developing a specialised formula that works synergistically with regular T-Booster, Prime Male.
These are our top tips to get the best out of this supplement:
Take consistently and daily
Use alongside a healthy, balanced diet and exercise routine
Take with meals to increase ingredient absorption
Combine with Prime Male T-booster
Where to buy Prime Male Enhance
Prime Male Enhance is available for purchase on the official website with prices starting from $65. They also offer bundle-buy options which could work out cheaper. This includes a four-month supply where you pay for 3 bottles and get one free as well as free worldwide shipping for just $195.
Prime Male Enhance Summary
Prime Male Enhance shows great promise and could provide performing-boosting benefits for anyone suffering from low sexual desire and poor mood. It's all natural, free of proprietary blends and includes a transparent ingredients label – so you're fully aware of what you're getting.
For men who struggle with ED and low self-esteem it could be one of the best natural enhancers on the market. As for women, it could certainly make a difference to sexual desire and performance in the bedroom.
Prime Male Enhance contains a multitude of effective ingredients that appear to cover every aspect of sexual performance. While it might be a relatively new product, it's one to try to get yourself back to your best in the bedroom and improve your sexual relationship with your partner. Or, if you're aware your partner is struggling with their performance, it could be a supplement to suggest trying.
Total score
10/10
Order today: 
Still unsure or want to know if a test booster is worth it? Why not check out our Best Testosterone Boosters for Women for a detailed list of safe, effective products.
Male enhancement pills: FAQs
Who would use a male enhancement pill?
If you're looking to increase your libido or sexual performance, you may be interested in taking male enhancement pills. You may have difficulty with arousal or actually achieving an orgasm, which can have far-reaching effects on confidence and how your sexual partner sees you.
A male enhancement pill could help boost virility for a better sex drive, better mood and better orgasms.
Are male enhancement pills safe?
They're usually formulated with natural, plant-based ingredients and vitamins and can be considered safe.
Most market-leading male enhancement pills are usually produced in FDA facilities to Good Manufacturing Practices (cGMP) which also ensures their safety and effectiveness. These should have minimized chances of cross-contamination which can make them safer.
Do male enhancement pills cause side effects?
Not usually. The best way to avoid an unpleasant supplement experience is to analyse the ingredients label, have a good look over the manufacturer's site and check with your medical profession before taking it.
If the supplement you choose is manufactured to high quality and engineered with some of the best ingredients on the market you can be sure there will be no adverse effects.
Like with any supplement, however, the risk is always there.  If you ever experience anything unusual while taking a supplement, always speak to your medical professional. Likewise, if you have an existing medical condition, always speak to your doctor first before starting a supplement routine.
What ingredients are common in male enhancement pills?
These are some of the best ingredients to look out for when purchasing a virility-supporting supplement.
Zinc
Zinc is an important mineral for overall wellbeing. According to research, zinc is used to boost the production of luteinizing hormone, which is an essential precursor to testosterone²⁶. Zinc also supports the production of prostatic fluid[15], which is an important part of semen (along with sperm cells) and fluids from other glands which are said to deliver the energy sperm needs to enter the egg[16].
Asian ginseng
An ancient herb with roots in early medicine, Asian ginseng has shown enhance sperm quality and sexual function. It works by stimulating the release of luteinizing hormone, which in turn boosts the production of testosterone²⁸.
L-arginine
An amino acid that helps to promote nitric oxide production and enhance blood flow around the body, L-arginine is a key defender against ED. It helps to improve the strength of erections and may even boost exercise performance[17].
Here at Hey Spot Me Girl, we're all about safety – so we wanted to remind you to double-check with your doctor or physician if you have any concerns at all about introducing a new supplement into your diet.
Whilst supplements could be a great boost to your lifestyle, they could also have adverse effects on your body if not used properly, or if you have sensitivity to any of the ingredients. So, make sure you always check the label fully. Also, make sure you stick to the usage instructions, particularly during the first week.
It's also worth pointing out you shouldn't rely on supplements alone to achieve your physique goals. Remember girls, supplements are enhancers – not the only answer!
A balanced diet, consistent workout plan and sensible lifestyle choices are the fundamentals behind real change – and your supplement should only ever be used as a way of optimizing the results of your hard work, not a way of replacing it altogether.
So, whatever supplements you choose to improve your life, make sure your health and welfare is always paramount over anything else every single time.
---
*DISCLAIMER: These statements have not been evaluated by the Food and Drug Administration. This product is not intended to diagnose, treat, cure, or prevent any disease. Products are intended for use alongside a diet and exercise regime. The views and nutritional advice expressed by Hey Spot Me Girl are not intended for the purpose of medical advice.
Individual results may vary. Please always consult your health care provider if you are taking any medications or have any medical condition. Must be 18 years or older to purchase. Always reference the ingredients and directions on the product label.