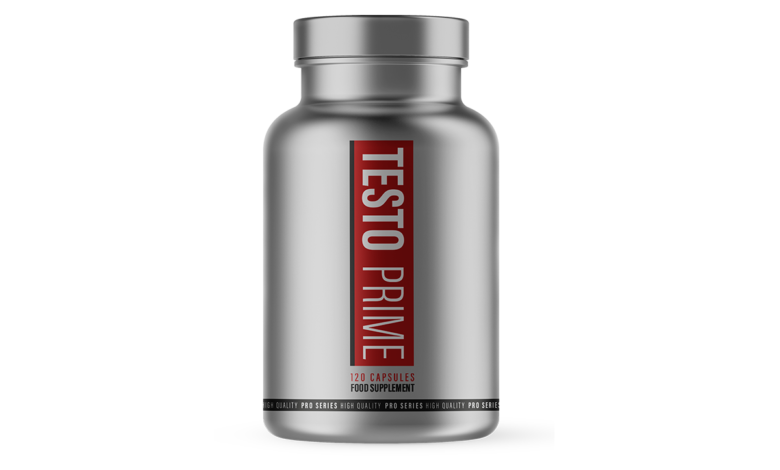 Reviews
TestoPrime For Women Review 2021 – Is it Effective for Females?
TestoPrime overview
Staying all-round healthy and keeping your figure in shape isn't just about exercising consistently and eating right. It's also important to keep your hormones balanced and ensure you have the right flow of nutrients in your body to optimize peak health.
But with so many supplements on the market claiming to support every aspect of your health, which one should you go for?
One supplement that recently caught our attention is TestoPrime. This all-natural testosterone support complex aims to improve physical and mental energy, support protein synthesis to burn unwanted fat and improve motivation by encouraging optimal hormonal balance.
While supplements of this type are no doubt developed to appeal to men – there are some benefits they can offer for women. That's right, optimal testosterone doesn't just have a role to play in men, but also contributes to libido and sexual arousal and can help to maintain normal metabolic function, muscle and bone strength plus cognitive function in women[1].
How does TestoPrime work to deliver better hormonal balance for overall feminine wellbeing? The Spot Me Girl team finds out.
Keep reading our TestoPrime review to discover more about this supplement including its ingredients, customer reviews and pros and cons.
Pros and Cons of TestoPrime
Pros
Clear list of all-natural, clinically supported ingredients
No proprietary blends
Vegan friendly
Made in GMP-certified facility with FDA approved ingredients
Should boost energy, motivation and mood
Great vitamin mix – may enhance overall health
Cons
Premium price
Only available direct

TestoPrime: The Ingredients
TestoPrime is an all-natural supplement packed with some of the most potent T-boosting nutrients on the market. There are also a number of inclusions that work to support overall wellbeing and female health. We've pulled out the key compounds below:
KSM-66® Ashwagandha– A powerful adaptogen known to help your body deal with stress, ashwagandha also helps to boost testosterone directly[2], support body composition[3] and reduce inflammation which can decrease the risk of metabolic diseases and help you stay healthy[4][5].
D-Aspartic Acid (D-AA)– D-AA is an amino acid with a huge role in the production of the Luteinizing Hormone (LH), a naturally occurring hormone which supports testosterone production in the body. For women, D-aspartic acid mayplay an important role in sexual life and reproduction and help to increase libido[6].
Green Tea Extract – This natural energy enhancer and antioxidant-rich ingredient is thought to ramp up your metabolism and increase calorie burn. Green tea also helps break down fat by increasing levels of the hormones that tell fat cells to break down fat.
Zinc – Zinc is an important all-rounder when it comes to maintaining good health and is essential to the production of T. The mineral works to maintain a healthy immune system[6], regulate blood sugar levels and reduce inflammation[7]. It's also essential for supporting normal metabolism, digestion and nerve function[8].
Vitamin D – This 'sunshine vitamin' has multiple roles in the body, assisting with healthy bones, muscle strength, building immunity and increasing endurance so you can take your workouts by storm[9].
Vitamin B5 & 6 – Another key set of vitamins for general health, B vitamins work to keep your body energized by aiding food metabolism and helping your metabolic processes run smoothly[10]. Vitamin B6 has shown to be specifically useful for women, with a role in treating symptoms of PMS. Studies have suggested that taking around 100 milligrams of B6 daily can be an effective way to ward off PMS symptoms associated with mood and emotion because it helps in producing some of the neurotransmitters that affect these feelings[11].
Serving Size: 4 Capsules
Servings Per Container: 30
Per 4 Capsule Serving
% Daily Value
Zinc
40mg
*
Vitamin B5
8mg
*
Vitamin B6
5.6mg
*
Vitamin D
29.58mg
*
Garlic Extract
1200mg
*
Green Tea Extract
4000mg
*
Pomegranate Extract


360 mg
*
KSM 66 Ashwagandha


668 mg
*
Fenugreek


800 mg
*
D-Aspartic Acid



2000 mg
*
Panax Ginseng


8000 mg
*
Black Pepper Extract

5.58mg
*
*Daily Value (DV) not established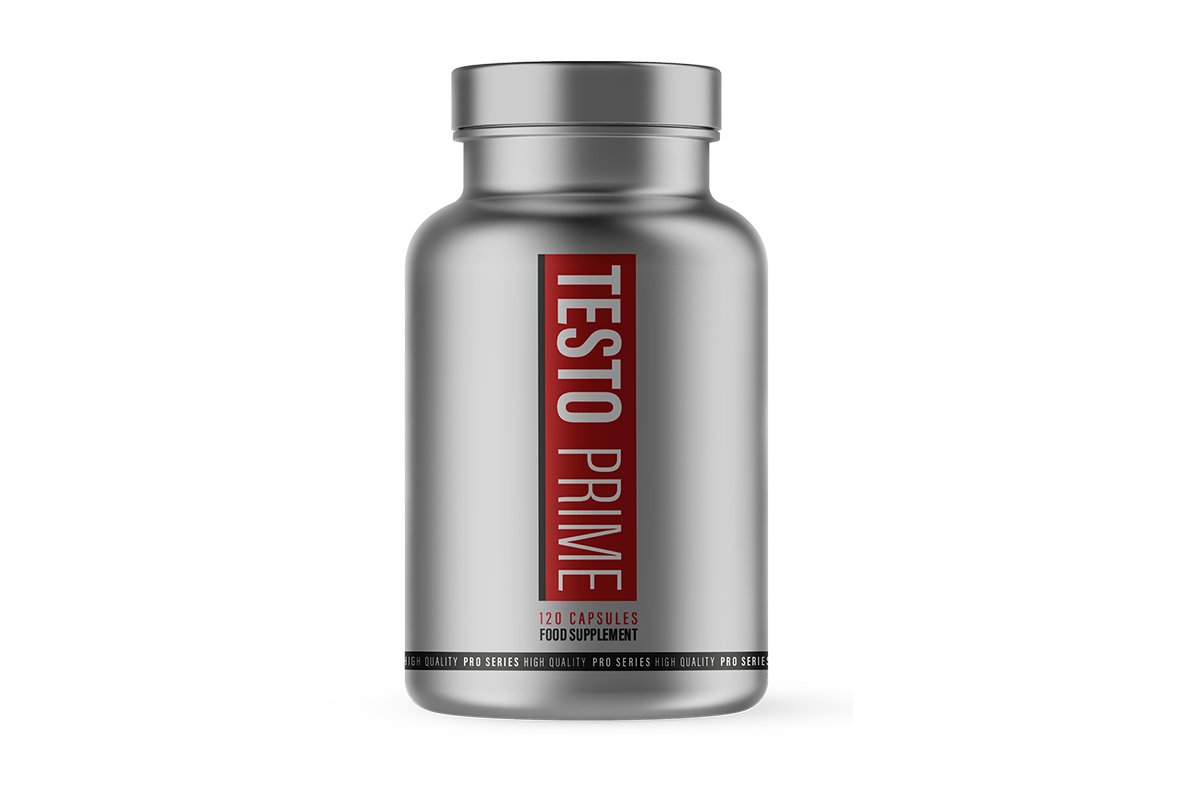 How does TestoPrime work?
TestoPrime is naturally formulated with 12 clean ingredients that revitalize testosterone production and ensure optimal levels are flowing in your body. Women can suffer from low T, with weight gain and mood changes being common signs.
The fully transparent label shows there are some potent T-boosting ingredients in the mix, alongside beneficial vitamins and minerals that form a nutritional powerhouse which supports overall wellbeing. TestoPrime claims to improve your overall outlook, promising improved energy, faster recovery time and a better figure which 'others will notice'.
With optimized hormones, you may benefit from a lifted libido, better general health and even a healthy menstrual cycle with everything in your body running smoothly.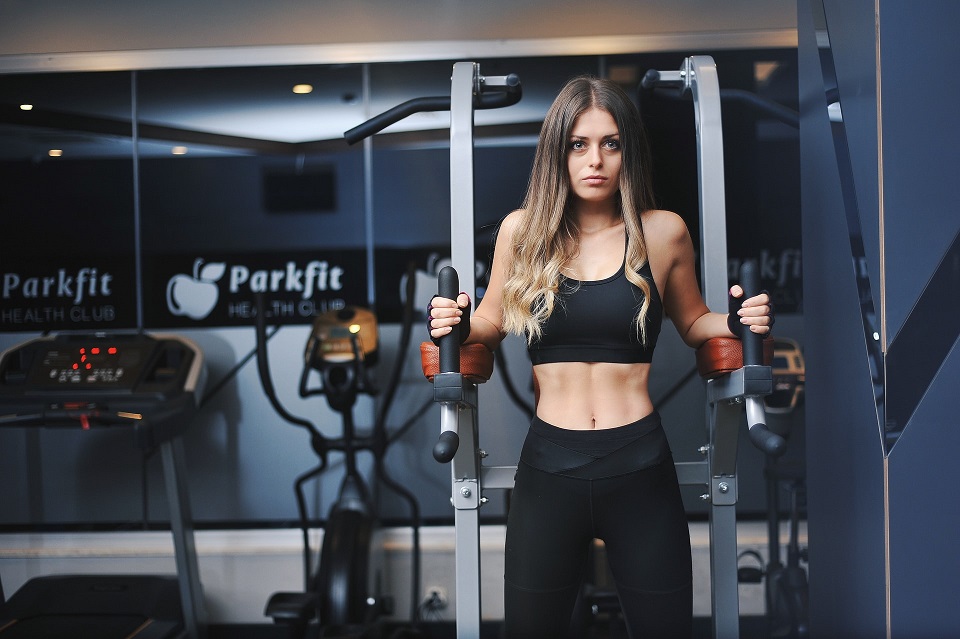 What are the benefits of taking TestoPrime?
Increased physical and mental energy
TestoPrime's potent formula of antioxidants and natural energy enhancers should improve energy levels and help your body process foods into fuel. Balanced hormone levels should also improve physical, mental and sexual energy to help you get the best out of every day.
Improved body composition
By promoting balanced levels of T, your body should be able to burn through stubborn fat easily and maintain muscle mass for a stronger, toned physique. The formula also contains thermogenic elements like green tea to support higher fat burn and a better metabolism. Cortisol-reducing ingredients may also help your body get rid of unwanted fat and promote better body composition.
With the right levels of T, women can enjoy the benefits that come with optimal hormone balances. As you might know, sex hormones directly impact your periods and if something is off-balance, it can make for an uncomfortable monthly cycle[13].  Balancing your T may help alleviate symptoms of uncomfortable menstrual cycles and reduce their intensity.

How to take TestoPrime
TestoPrime is designed to be used daily. The directions say you should take 4 capsules every morning before breakfast for the best results.
The creators advise that you should use the product for at least 3 to 6 months to make a real change and feel the effects of its powerful support complex.
Be sure to never exceed the stated dose at any time and seek medical advice if you experience any health issues. If you're ever in doubt or need expert advice when you start with a new supplement or nutritional program, you should talk to a healthcare professional first.
---
TestoPrime results – before and after
TestoPrime is rather new and has been well received since its launch on the market.  We found positive reviews on the official website from men but struggled to find any before and after results from women. This is not to say women haven't used the product but it may be just too new and needs to build a stronger following.
TestoPrime reviews – what are other people saying?
Although we couldn't source any female before and after results, many men users report positive feelings using this supplement. On the official website, TestoPrime claims you can expect to experience benefits within just weeks of taking the formula and customers appear to back this up.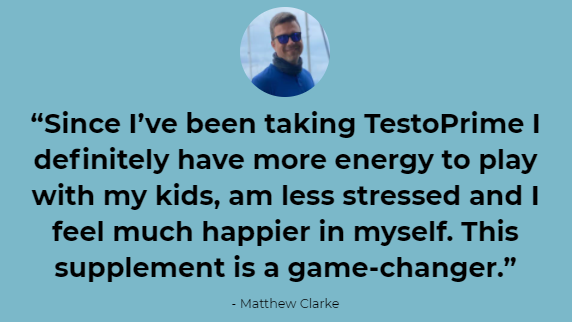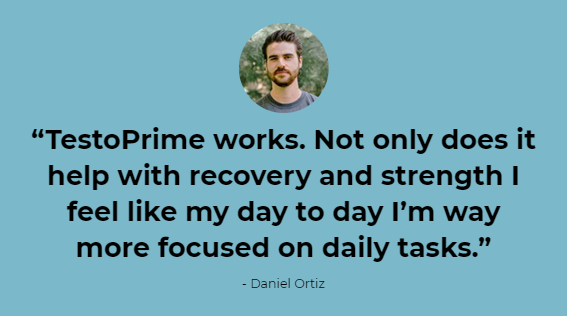 Does TestoPrime have side effects?
It's always important to carefully review the supplement facts of any product you're thinking of using, including the warnings, directions and the ingredients.
As TestoPrime is completely natural and appears to use safe ingredients like vitamins and plant-based extracts, there shouldn't be any side effects.
The creators are also very vocal about their formula and how safe it is. According to them, TestoPrime only uses natural, globally-sourced ingredients, is safe and free of nuts, soy, dairy, gluten, fillers and dyes. However, they do recommend consulting with your professional health physician before starting any health regime or if you currently take medication.
TestoPrime Review: Our Conclusion
If you're looking for a good quality, hormone-balancing supplement suitable for the female body, TestoPrime is a great option.
It's a clever, well-dosed, all-natural formula that contains a great selection of nutrients shown to improve T levels and maintain optimal health.
While many women may feel like T isn't relevant for them, that's far from the truth and it can pay to ensure your hormone levels are appropriately optimized. With the right levels of T flowing in your body, you should feel benefits in terms of lean muscle growth and improved body composition, better energy and motivation as well as improved mood and general wellbeing. On top of that, you may find your monthly cycle becomes less intense and more regular.
We appreciate the added vitamins and minerals which should provide anti-inflammatory benefits and the fact there are no synthetic or artificial ingredients also help it score highly.
Regarding price, it is certainly at the upper end of the spectrum, however if you want a premium formula, you often have to pay for it. We would recommend TestoPrime for women.
Still not sure? Why not check out our Best Testosterone Boosters for Women for a detailed list of safe, effective products.
Total score
9/10

Best Testosterone Boosters For Women 2021
Here at Hey Spot Me Girl, we're all about safety – so we wanted to remind you to double-check with your doctor or physician if you have any concerns at all about introducing a new supplement into your diet.
Whilst supplements could be a great boost to your lifestyle, they could also have adverse effects on your body if not used properly, or if you have sensitivity to any of the ingredients. So, make sure you always check the label fully. Also, make sure you stick to the usage instructions, particularly during the first week.
It's also worth pointing out you shouldn't rely on supplements alone to achieve your physique goals. Remember girls, supplements are enhancers – not the only answer!
A balanced diet, consistent workout plan and sensible lifestyle choices are the fundamentals behind real change – and your supplement should only ever be used as a way of optimizing the results of your hard work, not a way of replacing it altogether.
So, whatever supplements you choose to improve your life, make sure your health and welfare is always paramount over anything else every single time.
---
*DISCLAIMER: These statements have not been evaluated by the Food and Drug Administration. This product is not intended to diagnose, treat, cure, or prevent any disease. Products are intended for use alongside a diet and exercise regime. The views and nutritional advice expressed by Hey Spot Me Girl are not intended for the purpose of medical advice.
Individual results may vary. Please always consult your health care provider if you are taking any medications or have any medical condition. Must be 18 years or older to purchase. Always reference the ingredients and directions on the product label.