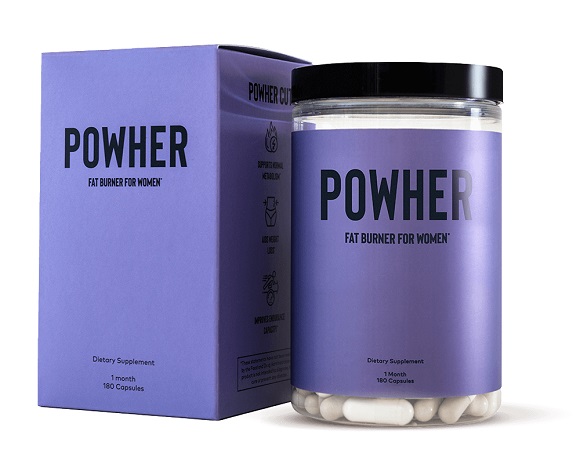 Reviews
Powher Cut Fat Burner Review
Does this fat burner fire-up your shredding goals?
Introducing Powher Cut Fat Burner for Women
As women, we're always looking for the best ways to optimize our figure and, often, shortcuts to achieving our goals. That's not to say we're not willing to put in the hard work but sometimes we just need a helping hand on the way to achieving our ideal weight.
This is where fat burners come in handy and Powher Cut is an all-natural fat burner with a great presence within the industry. Made by the Powher brand – well known for its clinically researched selection of female-focused supplements – this addition to the collection has already got a name for itself as being a reliable aid to weight loss.
Find out what actually works
– View our best fat rated burners – 
But with a fiercely competitive market, what makes this fat burner stand out from the rest? And, more importantly, what makes it the right one for you?
We're here to give you a review of this fat burner, delving into the inner workings behind this supplement and uncovering whether it is, in fact, all it's cracked up to be.
In this Powher Cut fat burner review, we'll take a look at everything from Powher Cut's ingredients to its value for money and benefits as a fat burner so you can decide whether this is the ideal weight loss supplement to suit you.
Benefits of taking Powher Cut Fat Burner
Powher Cut in its nature has been clinically created to promote weight loss. Powher are very vocal about their rigorous research program when it comes to the mix of ingredients, only using natural components with credible and extensive research linked to weight loss by leading authorities such as the EFSA (European Food Safety Authority).
Their goal to reducing your weight can be broken up into the following benefits.
Good appetite suppressor
Powher Cut focuses a lot on the importance of a good appetite regulator and therefore has incorporated a number of ingredients like konjac fiber and chromium into the capsule in order to help banish cravings and hunger, leading to less snacking and hopefully weight loss.
Metabolic enhancing – supports natural fat metabolism
Within the mix, Powher Cut uses natural metabolism boosters — especially ones which particularly focus on fat metabolism in order to help encourage your body's digestion and absorption of dietary fat. By kickstarting your metabolism, you will naturally burn calories which will inevitably lead to successful weight loss[1].
Reduces tiredness and fatigue in a natural way
Part of Powher Cut's makeup takes on issues such as fatigue and helps alleviate it. When it comes to losing weight, if you're on a low calorie diet, often your energy levels will suffer. By adding natural stimulants to the fat burner, it makes up for the energy lost with a reduced diet and helps combat fatigue.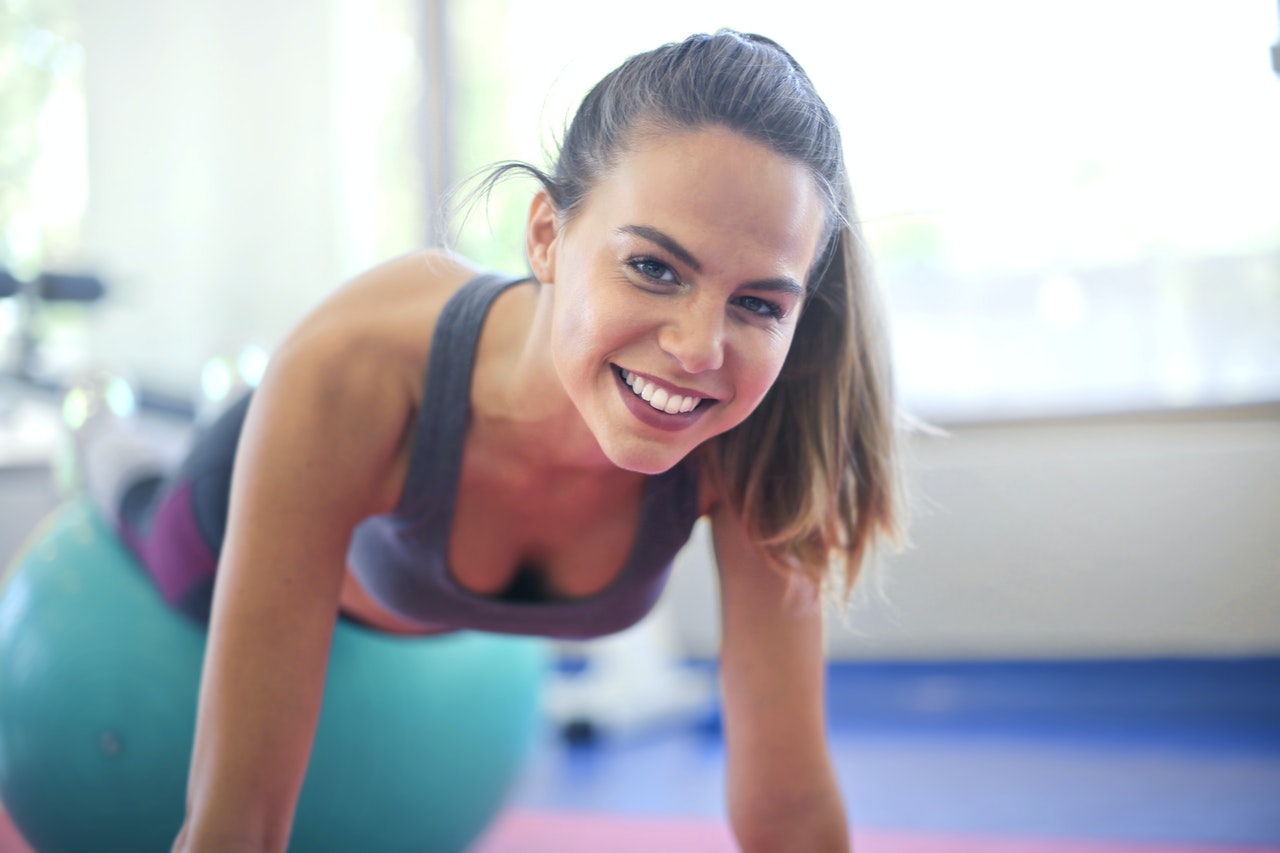 Could help improve your brain performance and mood
One of the things that people perhaps don't think about when it comes to losing weight is the importance of a balanced mood. When you're reducing calories whilst balancing your hectic day-to-day schedule, having a calm and focused approach can be difficult to maintain.
Powher Cut have included many elements to target your overall mood and help enhance concentration and memory to get you through your day.
Find out what actually works
– View our best fat rated burners – 
Is Powher Cut Fat Burner safe?
Powher Cut is a rigorously tested fat burner containing well researched all-natural ingredients so, on face value, it does appear to be a safe option.
Often, fat burners put a big onus on natural stimulants like caffeine to give you that energy boost. However, this can have an adverse effect if you're sensitive to caffeine or even if you're not, it could still have an impact to your sleep if taken too close to bedtime.
Whilst Powher Cut does use natural caffeine from arabica coffee, it actually only equates to 100mg per serving which is about a quarter of the FDA recommended daily amount for the average person[2] so if you are sensitive to caffeine, this may be a more suitable fat burner to opt for.
All ingredients in Powher Cut have been included using their optimum dosages to maximize their positive effects without inviting the possibility of negative side effects when the dosage is too high.
So, in theory, you shouldn't experience many side effects however it is always best to consult your physician with any queries you may have before taking any type of supplement.
Powher Cut Fat Burner Ingredients
A good fat burner is determined on its ingredients. Powher Cut's ingredients are completely transparent in terms of dosages and 100% natural throughout so it's a good start. Keep reading our Powher Cut fat burner review to see what each ingredient brings to the fat burning table and how they can help you lose weight.
Konjac Fiber/ Glucomannan
Konjac or glucomannan is ordinarily used as a gelatin substitute when cooking to thicken or add texture[3] and is a key component to Powher Cut's 'power' as a fat burner. As a soluble fiber, it expands in your stomach, keeping you fuller for longer and, in turn, preventing unnecessary snacking and overeating.
Studies have linked glucomannan to successful weight loss[4] for this very reason, as it helps reduce cravings and stops that urge to eat more than your chosen diet recommends. It is also linked to improving your skin health[5] which is a big plus for most women, as well as lowering your cholesterol and body weight in general[6]. It is dosed at 3g per day which is higher than many competitors and maximizes the effect.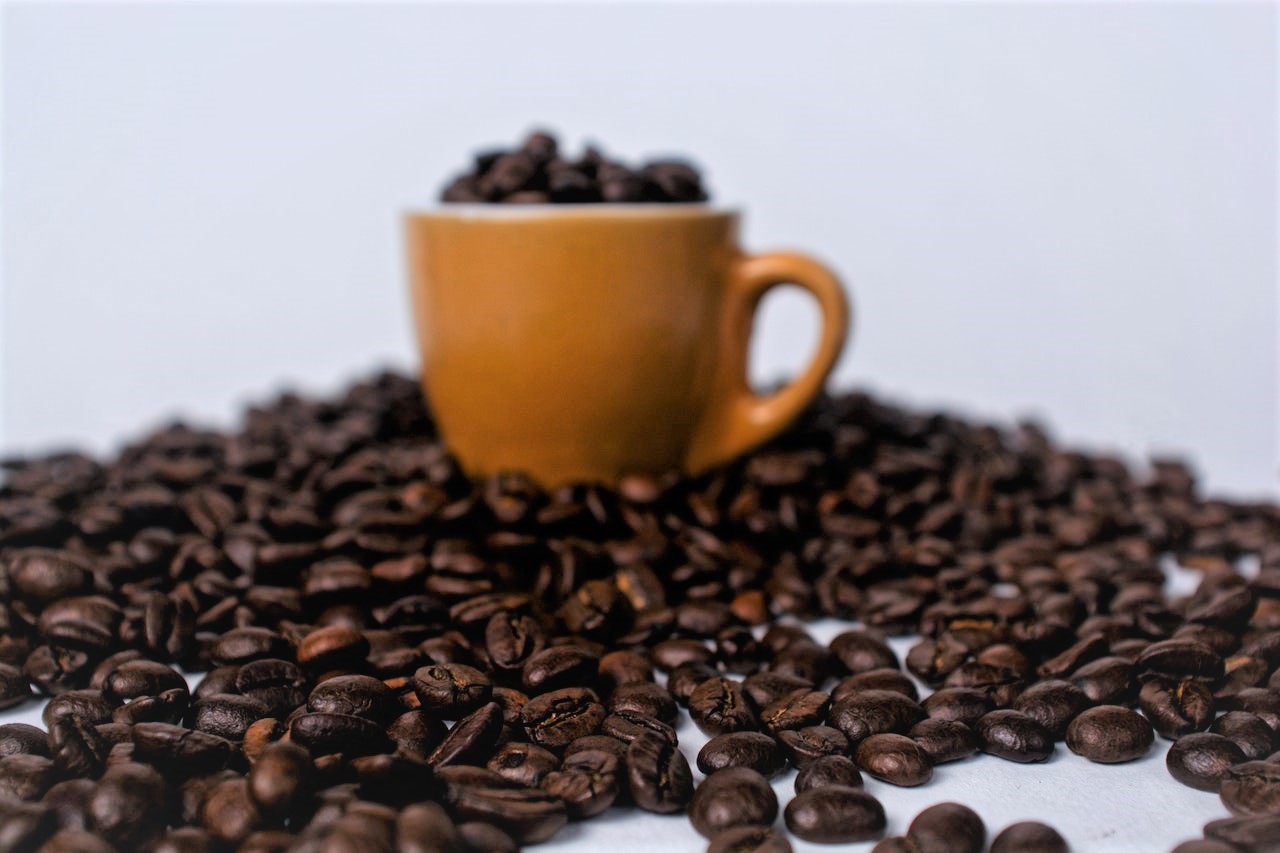 Natural Caffeine from Arabica Coffee
Most fat burners utilize at least one source of stimulant to help maintain your energy levels, even when you're on a reduced calorie diet. As mentioned previously, Powher Cut has only one stimulant – natural caffeine from arabica coffee. Because of this, most people will enjoy the pros of caffeine without that jittery feeling due to its regulated dose which is about a quarter of your daily value[7].
Along with giving you that energy boost, caffeine can improve your metabolism, overall alertness, general mood and concentration, as well as enhance physical performance during exercise[8]. It is also a proven thermogenic meaning it can help burn fat in through an increased metabolism[9]. For this reason, it's easy to see why caffeine is often found in most fat burners and is a popular weight loss aid in general.
Choline
This nutrient is key in aiding your body's metabolism and contributes to normal lipid metabolism which is the process behind digestion and the absorption of dietary fat[10], as well as maintaining a healthy nervous system and good brain development.
Its ability to enhance metabolism is one of the main reasons this can promote weight loss. Plus, it has also been linked to regulating mood, memory and intelligence[11] so you could potentially reap the benefits of improved brain performance too with Powher Cut.
Chromium
The addition of chromium in Powher Cut is used as another appetite suppressor. Studies have shown that the inclusion of chromium in your diet can reduce hunger and cravings[12] so you can stick to your diet easier. Although evidence is mixed as to the extent of weight loss with chromium, in theory the reduction in snacking is a great contributor to losing weight successfully.
Magnesium
This mineral is vital to your body's day-to-day functioning[13] and has been specifically linked to improving your mood and even alleviating depressive symptoms[14]. By improving your mood, you could feel generally more motivated and energized, with reduced anxiety and enhanced confidence[15] to stick to your weight loss plan whilst tackling the stress of day-to-day life with ease.
Iron
Women can often suffer from an iron deficiency due to things like menstruation and even exercise. A lack of iron means that your red blood cells cannot provide oxygen to your cells properly, leaving you with a number of potential issues including fatigue and difficulty concentrating[16]. In Powher Cut, the iron injection could improve your energy and focus to get you through the day.
Selenium
This powerful antioxidant plays a key role in your thyroid function which can help regulate appetite, absorption in the gut and metabolism in general[17] which could encourage weight loss. Being so high in antioxidants means that your immune system gets a good boost too[18].
| Ingredients | Amount per serving |
| --- | --- |
| Magnesium | 100mg |
| Selenium | 164mg |
| Chromium | 120mg |
| Iron | 18mg |
| Konjac Root (Glucomannan) | 3000mg |
| Choline | 90mg |
| Natural Caffeine (Coffee Arabica) | 100mg |
How to Take Powher Cut Fat Burner
Powher Cut is quite intensive in terms of daily intake, with 6 capsules in total to be consumed throughout the day, taking 2 immediately before each mealtime (breakfast, lunch and dinner).
On their website they advise to take the capsules with 1 to 2 glasses of water too.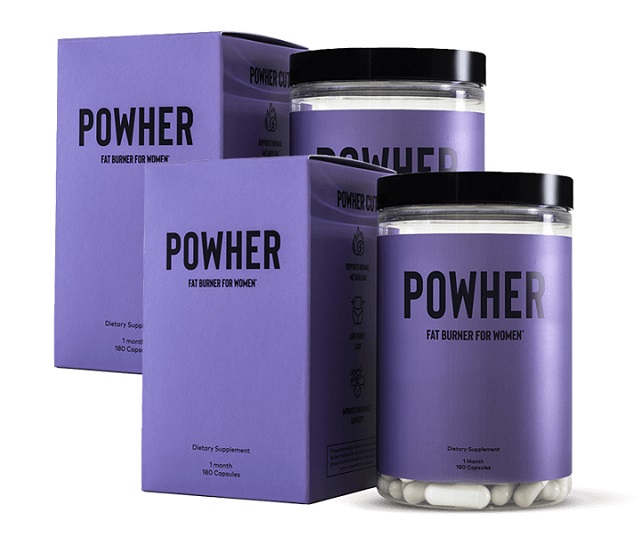 How much is Powher Cut Fat Burner?
You can pick up a bottle which contains 180 capsules – equivalent to 1 month's supply – for £45 from their website.
The more you buy at once, though, the more you'll save. So, a two month's supply is £90 but includes free shipping in the USA and UK and the ultimate Powher Cut pack, which contains 3 bottles plus one extra for free, as well as free worldwide delivery is £135.
They also state on their website that if you don't see results in the advised 90-day time scale, you can get a full refund. However, this is only if you have consistently used Powher Cut and followed the correct instructions, alongside a healthy diet and regular exercise.
Reviews on their official website suggest Powher has been well recevied, despite being relatively new on the market.
Whilst I'm usually skeptical about products based around fat burning or weight loss, I honestly couldn't have been more pleased with this product.
Find out what actually works
– View our best fat rated burners – 
The verdict
Powher Cut is certainly a well-researched and nicely put together fat burner, which has been carefully formulated with women in mind. It benefits from a wide range of 100% natural ingredients – all clinically proven to either contribute to weight loss or promote your physical and mental wellbeing.
The dosages have been scientifically evidenced to work and the transparency of the ingredients themselves means you can have full trust in what you are consuming without the need for proprietary blends.
Although the quality of the ingredients are a credit to the product and the brand itself, for a fat burner, there are little or no components apart from caffeine that specifically target the actual burning of fat.
Find out what actually works
– View our best fat rated burners – 
Yes, there are a number of other elements key to promoting weight loss – like effective appetite suppressants, energy boosters and metabolism enhancers that'll give your body a good start to the weight loss process, but without the added fat burning elements, losing weight could be slower than that of competitors on the market.
Pros
Intelligently formulated to suit women
Completely natural formula
High quality ingredients
No proprietary blends
Safe to Use
Clinically researched doses to maximize effect
Low-stimulant product
Cons
Limited fat burning elements
More expensive than other options
Few customer reviews
Missing some key ingredients
Final Score
8/10
Find out what actually works
– View our best fat rated burners – 
*Individual results may vary. Please speak with your doctor or physician before undertaking any new weight reduction, supplement, or exercise regime.
References
[1] A. Petre, 'The 12 Best Foods to Boost Your Metabolism', (Nov 2016) https://www.healthline.com/nutrition/metabolism-boosting-foods
[2] FDA, 'Spilling the Beans: How Much Caffeine is Too Much?', https://www.fda.gov/consumers/consumer-updates/spilling-beans-how-much-caffeine-too-much
[3] A. McDermott, 'What Is Konjac', (April 2017), https://www.healthline.com/health/konjac
[4] G.S. Birketvedt, et al., 'Experiences With Three Different Fiber Supplements in Weight Reduction', Medical Science Monitor: International Medical Journal of Experimental and Clinical Research, (Jan 2005), 11(1):15-8, https://pubmed.ncbi.nlm.nih.gov/15614200/
[5] E. Bateni, et al., 'The Use of Konjac Glucomannan Hydrolysates (GMH) to Improve the Health of the Skin and Reduce Acne Vulgaris', American Journal of Dermatology and Venereology, (2013), 2(2):10-14, http://article.sapub.org/10.5923.j.ajdv.20130202.02.html
[6] N. Sood, et al., 'Effect of glucomannan on plasma lipid and glucose concentrations, body weight, and blood pressure: systematic review and meta-analysis', The American Journal of Clinical Nutrition, (Oct 2008), 88(4): 1167-75, https://academic.oup.com/ajcn/article/88/4/1167/4650004
[7] As Source 2, FDA
[8] M.J. Glade, 'Caffeine – Not Just a Stimulant', Nutrition, (Oct. 2010), 26(10): 932-938, https://www.sciencedirect.com/science/article/abs/pii/S0899900710002510?via%3Dihub
[9] D. Bracco, et al., 'Effects of Caffeine on Energy Metabolism, Heart Rate, and Methylxanthine Metabolism in Lean and Obese Women', The American Journal of Physiology, (Oct 1995): 269, https://pubmed.ncbi.nlm.nih.gov/7485480/
[10] M.J. Brown, 'What Is Choline? An Essential Nutrient With Many Benefits', (Dec 2018), https://www.healthline.com/nutrition/what-is-choline
[11] C. Poly, et al., 'The relation of dietary choline to cognitive performance and white-matter hyperintensity in the Framingham Offspring Cohort', The American Journal of Clinical Nutrition, (Dec 2011), 94(6): 1584-1591, https://www.ncbi.nlm.nih.gov/pmc/articles/PMC3252552/
[12] S.D. Anton, et al., 'Effects of Chromium Picolinate on Food Intake and Satiety', Diabetes technology & therapeutics, (Oct. 2008), 10(5):405-12, https://pubmed.ncbi.nlm.nih.gov/18715218/
[13] H. West, 'Magnesium Supplements: Benefits, Side Effects, and Dosage', (March 2019), https://www.healthline.com/nutrition/magnesium-supplements
[14] L. Barragan-Rodriguez, et al., 'Efficacy and Safety of Oral Magnesium Supplementation in the Treatment of Depression in the Elderly With Type 2 Diabetes: A Randomized, Equivalent Trial', Magnesium Research, (Dec 2008), https://pubmed.ncbi.nlm.nih.gov/19271419/
[15] FitWatch, 'How Your Mood Can Influence Your Weight', https://www.fitwatch.com/blog/how-your-mood-can-influence-your-weight
[16] J. Lay, '10 Reasons Why You Might Need Iron Supplements', (Dec. 2014), https://www.healthline.com/health/10-reasons-iron-supplements
[17] InformedHealth.org, 'How does the thyroid gland work?', https://www.ncbi.nlm.nih.gov/books/NBK279388/
[18] P.R. Hoffmann, et al., 'The influence of selenium on immune responses', Molecular Nutrition & Food Research, (2008), 52(11):1273-80, https://www.ncbi.nlm.nih.gov/pmc/articles/PMC3723386/
Disclaimer:  The information on this site has not been evaluated by the FDA. The products on this page are not intended to diagnose, treat, cure or prevent any disease. Results in description and Testimonials may not be typical results and individual results may vary. We may earn commission if you click the links and buy the products featured on this page.