Here we review and rank the very best pre-workout supplements to help you find the most effective, proven-to-work products to supercharge your workouts.
Come with us as we put the very best pre-workout supplements under the magnifying glass. Read on for this:
Our 10 best pre-workout supplement choices.
The basics of pre-workouts
Why they are good for you
Stimulants in your supplement
We look into the detail behind the very best pre-workout supplements for women, analyzing each formula to bring you the most effective and safest products available.
Check out the highest rated pre-workouts for women that'll give you the edge below. NOTE: We will be updating this list throughout 2021:
Top 10 Best Pre-Workout Supplements for Women in 2021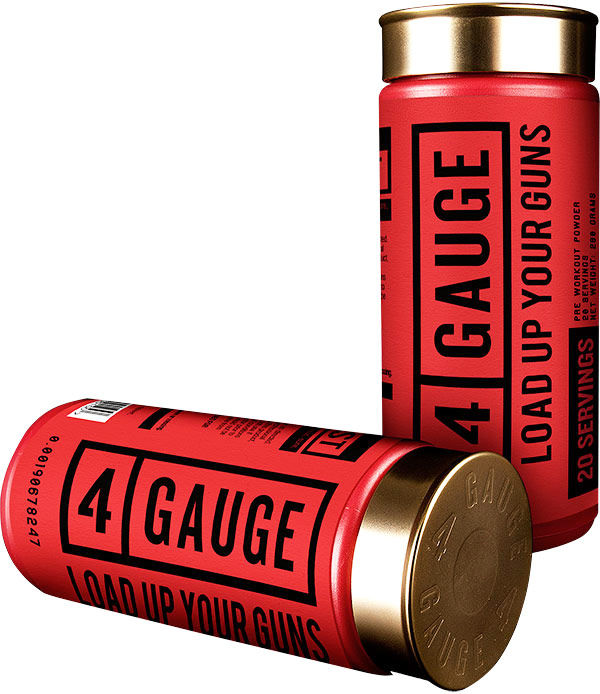 Quick Overview
4 Gauge is ultimate pre-workout that'll give you the motivation & confidence – to help you achieve your dream bikini body.
It's the best pre-workout on the market that doesn't contain artificial sweeteners, flavors or stevia; these have become known for causing side effects such as headaches. Instead, 4 Gauge is naturally sweetened with monk fruit extract.
We also like the clean energy boosts from the sensible dosage of caffeine. Without blowing your head off, you'll avoid jittery side effects while you stay focused on sculpting a toned figure.
How it works
Train harder, get toned faster: Tone up quicker than before, achieving your dream beach body, being happy with your figure in a bikini.
Boost in self-confidence: Don't be embarrassed to sweat in the gym and work towards your fitness goals!
Increased motivation: Get your booty in the gym, instead of sitting on the couch catching up on your favorite TV series.
Tone up, not bulk up! Lift bigger weights without adding tons of muscle mass to your figure and becoming the she-hulk.
Stable energy boosts: With 150mg caffeine per serving, you'll benefit from enhanced energy levels[1], while avoiding jitters, crashes and other side effects.
Ingredients
Caffeine Anhydrous – 150 mg
L-Theanine – 200 mg
Creatine Monohydrate – 1,000 mg
L-Citrulline DL-Malate – 6,000 mg
Red Beet – 300 mg
Rhiodiola Rosea – 100 mg
Acetyl-L-Carnitine – 500 mg
Coconut water powder – 300 mg
Flavors
Summary
With an effective, 100% natural nutrient profile, 4 Gauge has quickly established itself as the #1 pre-workout on the market. It's already helped other women make serious changes to their body, and almost every review online agrees – making 4 Gauge the must-try product this year.
from 4gauge.com
*Individual results may vary. Please speak with your doctor or physician before undertaking any new weight reduction, supplement, or exercise regime.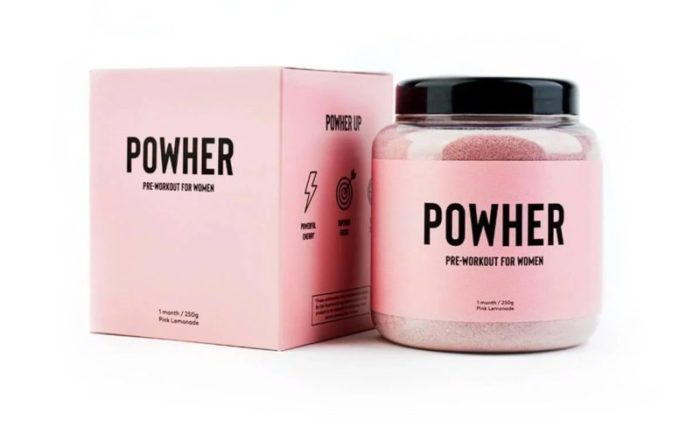 Quick Overview
As far as women's-only products go, this one is at the top of its field.
The responsible serving of stimulants is well suited to women, as we metabolize caffeine much more quickly than men. A lower dosage combined with ingredients that prolong the release of the stimulant help to provide a slower, more controlled release of energy. This is great for bolstering your gym sessions, without the risk of frustrating crashes.
How it works
You'll work harder: The caffeine, along with endurance-boosting vasodilators will energize your workouts[2], as well as allow you to increase rep counts.
Motivation increase: This formula contains nootropics, specifically added to help improve your mood and enhance your focus on your workouts.
Work out for longer: Ingredients within the formula can delay the time until fatigue, allowing you to make every session longer and more beneficial.
Improve toning: The Powher formula is low carb, low calorie and designed to help you get more out of every workout. That translates to less fat and a more toned physique.
No energy crashes: By combining a lower level of stimulants with well-researched ingredients, this formula offers a slower release of energy. So, you won't get the jitters or nausea, but you'll still benefit from the caffeine.
Ingredients
Vitamin B6 – 10 mg
Vitamin B12 – 50 mcg
Pantothenic acid – 10 mg
Taurine – 2.5 g
L-Citrulline Malate – 2 g
Beta-alanine – 1 g
RedNite® (Beta vulgaris) (root) – 500 mg
Lysine – 500 mg
Tyrosine – 500 mg
Coconut water powder – 500 mg
OxyJun® (Terminalia arjuna) (bark) – 400 mg
EnXtra (Alpinia galanga) (rhizomes) – 300 mg
Natural caffeine (from green coffee bean) – 100 mg
Flavors 
Summary
Overall, Powher is a well-dosed, high-quality supplement that should provide a clean lift ahead of a workout, along with other benefits that should boost your athletic performance. Our only issue is that it doesn't contain creatine, a powerful pre-workout ingredient that has been proven to enhance performance. However, the creators say this is to avoid bulkiness, which is a priority for a lot of women.
There's no doubt in our mind that this female-focused product will help to enhance your workouts and boost your athletic performance for a bigger, better training session.
From powherofficial.com
*Individual results may vary. Please speak with your doctor or physician before undertaking any new weight reduction, supplement, or exercise regime.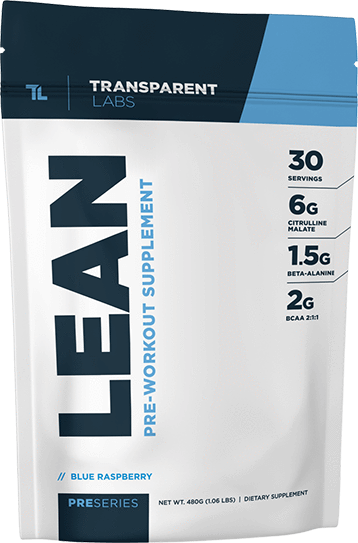 Quick Overview
Women looking to target stubborn fat while energizing their workout sessions will appreciate PreSeries Lean pre-workout by Transparent Labs.
This 100% transparent formula features a potent thermogenic and thyroid support complex, alongside key pre-workout ingredients, making it one of the best 'cutting' pre-workouts on the market. Each serving is designed to provide a high-intensity workout experience, while helping you to focus on additional energy expenditure and better fat loss.
How it works
Better focus and clarity: The low caffeine dose, along with complimenting ingredients like L-theanine and L-tyrosine will provide better focus and the mental edge to motivate you through workouts.
Burn extra calories: Ingredients like synephrine, found in bitter orange, may double the number of calories you burn by raising your metabolic rate[3].
Work out for longer: Compounds like beta-alanine can prevent muscle fatigue, improving your performance in the gym[4].
Tone up: With the support of a potent thermogenic complex, you can focus on building and keeping lean muscle while boosting fat loss. This translates to a better, trimmed physique.
No nasty energy crashes: A lower level of caffeine combined with well-researched mental-enhancing ingredients offers a consistent and functional release of energy without any nasty energy crashes.
Ingredients
Citrulline Malate 2:1 – 6,000 mg
BetaPure™ Betaine Anhydrous- 2,500 mg
BCAA 2:1:1 – 2,000 mg
Beta-Alanine – 1,500 mg
N-Acetyl L-Tyrosine – 600 mg
Choline Bitartrate – 500 mg
L-Theanine – 360 mg
Caffeine Anhydrous – 180 mg
Mucuna Pruriens (98% L-Dopa) – 70 mg
L-Norvaline – 60 mg
Synephrine HCl – 50 mg
Hordenine – 25 mg
BioPerine – 5 mg
Chromium (as Chromium Picolinate) – 200 mcg
Thyroid Support (Iodine, Zinc, Selenium, Copper, Guggulsterones) – 156.5 mg
Flavors 
Strawberry lemonade
Tropical punch
Orange
Green apple
Blue raspberry
Summary
PreSeries Lean contains an impressive array of ingredients with a lot of benefits. Its fat burning complex helps it stand out against the majority of pre-workouts on the market right now. It's also well dosed with all the performance enhancing ingredients you'd expect for a product in this price range.
There's no denying that PreSeries Lean offers the best support for performing your best in the gym and reaching your health goals.
From TransparentLabs.com
*Individual results may vary. Please speak with your doctor or physician before undertaking any new weight reduction, supplement, or exercise regime.
Quick Overview
For women looking for a pure, all-natural formula backed by the latest research, Pulse by Legion delivers. It's one of the strongest pre-workouts you'll find based on a per serving basis and you don't have to worry about finding any artificial ingredients either.
The 100% natural pre-workout is designed to increase energy, improve mood, sharpen mental focus and reduce fatigue. The formula also features electrolytes to keep your body balanced after every workout. These factors are all essential to the perfect workout and helping you reach your summer body goals.
How it works
Work harder: Compounds like Alpha-GPC[5] and betaine[6] can help with that extra rep or help you beat a personal best, helping you feel empowered.
Motivation lift:  Get a sustained energy boost from L-theanine and caffeine. When L-theanine is paired with caffeine, the duo makes up a clever caffeine blend, which improves mood, memory performance and attention – all in a controlled manner[7][8].
Reduce fatigue: Combat muscle fatigue and keep working hard with a formula that increases your athletic performance.
Sculpt your figure: Better performing works naturally equals more calories burned to reveal a toned and trimmed physique.
Good, clean energy: The clever controlled energy blend doesn't flicker out in the middle of your workout or leave you burned out afterwards.
Ingredients
Carnosyn® Beta-Alanine – 3.6 g
Betaine Anhydrous – 2.5 g
Caffeine Anhydrous – 350 mg
L-Theanine – 350 mg
AlphaSize® Alpha-Glyceryl Phosphoryl Choline – 300 mg
Calcium as Calcium Carbonate – 202 mg
Sodium as sodium citrate – 115 mg
Potassium as TriPotassium Citrate – 413 mg
Flavors 
Blueberry lemonade
Strawberry kiwi
Blue raspberry
Cherry limeade
Fruit punch
Grape
Green apple
Pink lemonade
Sour candy
Tropical punch
Watermelon
Bubble gum
Summary
For a generously dosed formula, Pulse is generally well-priced and offers everything you need for an effective and clean lift in the gym. Added ingredients like beta-alanine and betaine reduce fatigue and boost power output, resulting in better performing workouts.
In general, we struggled to find any serious faults with Legion Pulse however there are some minor downsides, including the caffeine dose.  At 350 mg per serving, this is considerably high for women. So, if you are sensitive to the stimulant, Pulse wouldn't be a great choice for you.
From Amazon.com
*Individual results may vary. Please speak with your doctor or physician before undertaking any new weight reduction, supplement, or exercise regime.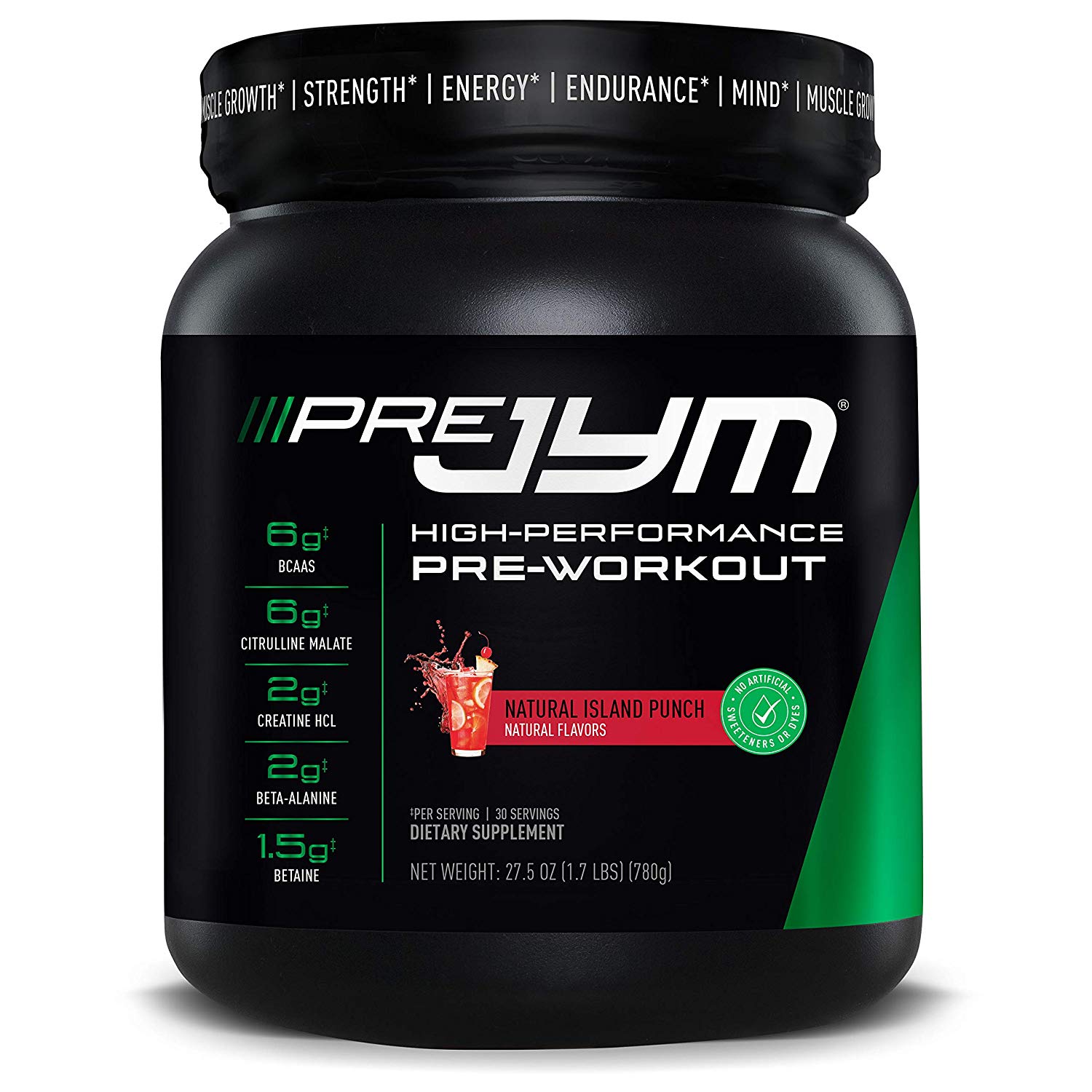 Quick Overview
Created by the very credible Dr Jim Stoppani, Pre-Jym is a smart pre-workout which powers both your mind and muscles. The potent formula features clinically relevant dosages of the best pre-workout ingredients around including beta-alanine, L-citrulline malate and caffeine anhydrous. Alongside, nootropic elements like L-tyrosine[9] and Huperzine A[10] support brain health.
Pre-Jym should provide you with all the power, strength and endurance that you need to crush every workout and reach your body goals.
How it works
Extra pump: Hit your resistance training hard with better muscle pumps from L-citrulline malate[11].
Fixed focus: Nootropic elements in this formula enhance brain activity producing greater focus, clarity and drive.
Amplified energy: A standard energy hit is provided with caffeine anhydrous. Even better, its effect is levelled out with the added taurine[12]
Fat burning support: BCAAs in this formula may play a key role in promoting fat burn in your body[13].
Boost body recovery: Antioxidant content in this formula helps reduce oxidative stress caused by exercise[14].
Ingredients
Creatine HCI (as CON-CRET®) – 2 g
Beta-Alanine (CarnoSyn®) – 2 g
Betaine (Trimethylglycine) – 1.5 g
Taurine – 1 g
N-Acetyl L-Cysteine – 100 mg
Alpha-Glyceryl Phosphoryl Choline (as AlphaSize®) – 150 mg
Citrulline Malate – 6 g
Beet (Beta vulgaris) Root Extract – 500 mg
L-Leucine – 3 g
L-Isoleucine – 1.5 g
L-Valine- 1.5 g
L-Tyrosine – 1.5 g
Caffeine Anhydrous – 300 mg
Black Pepper (Piper nigrum) Fruit Extract (as BioPerine®) – 5 mg
Salt as Sodium chloride – 240mg
Flavors 
Refreshing melon
Strawberry kiwi
Rainbow sherbet
Pineapple strawberry
Pink lemonade
Tangerine
Summary
Pre-Jym is a fair-priced pre-workout which should help you rule your workout. Not only do you get muscle-supporting benefits from the formula, Pre-Jym includes ingredients that break through that mental barrier, helping you to stay focused.
The only thing we would have an issue with is the caffeine content. Pre-Jym packs quite punch with 300mg of caffeine anhydrous. For caffeine-sensitive women, this is something to bear in mind.
From Amazon.com
*Individual results may vary. Please speak with your doctor or physician before undertaking any new weight reduction, supplement, or exercise regime.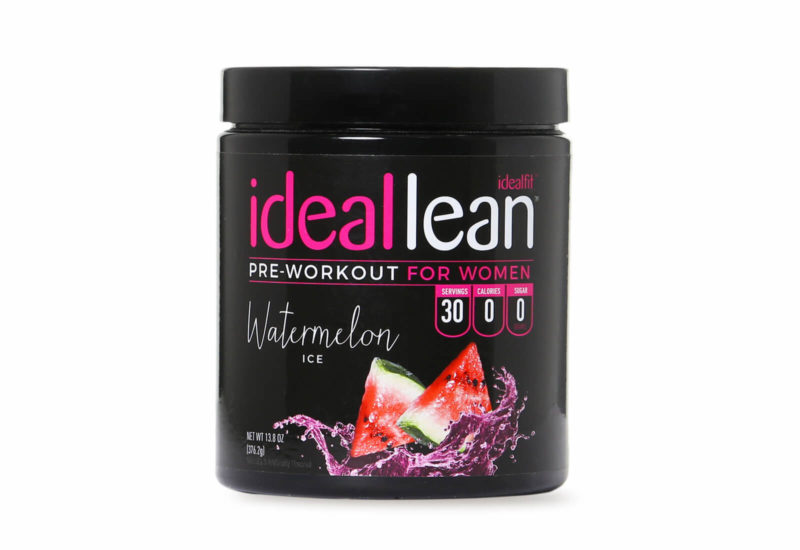 Quick Overview

Another pre-workout developed for women, IdealLean is a clean and natural blend of ingredients that should help you make the most out of your workouts and get the lean look you're looking for.
What's more, powerful fat burning ingredients in the formula may increase the way your body burns fat to help you see results faster. The beneficial vitamins and minerals are also a welcome addition.
How it works
Focus complex: Natural caffeine alongside B vitamins[15] help you pay attention to the workout task at hand.
Endless stamina: Push through your limits with citrulline malate[16] and beta alanine[17] as your muscles reach peak endurance levels.
Clean lift: Theanine and tyrosine can help reduce the jitteriness that usually accompanies caffeine. Thankfully, there's only a sensible 150 mg dose of caffeine in this formula.
Fat burning aid: A mild fat loss blend of green tea extract, phosphatidylserine, ThermoDiamine and Conjugated Linoleic Acids (CLA) may help you shape up.
Ingredients
Thiamin – 0.17mg
Riboflavin – 0.21mg
Niacin – 2.4mg
Vitamin B6 – 0.22mg
Folic Acid – 30ug
Vitamin B12 – 0.40ug
Biotin – 15ug
Panthothenic Acid – 9.3mg
Calcium – 200mg
Chromium – 62ug
Beta-Alanine – 3.5g
Citrulline Malate 2:1 – 2.8g
L-Tyrosine – 0.8g
Choline Bitratrate – 0.5g
L-Theanine – 0.3g
Phosphatidylserine – 0.15g
Green Tea Extract – 0.15g
Caffeine – 0.02g
CLA – 0.1g
Flavors 
Pineapple mango
Cherry limeade
Lemon lime
Raspberry
Watermelon
Summary
IdealLean is a decent option for women looking to gain a competitive edge in the gym. It's a good cocktail of ingredients for energy, stamina and focus – it's also relatively nutritious with the added vitamins and minerals that are important for female health.
Despite this, the serving sizes aren't on par with other similar supplements. This means you may not see the results you want. The fat loss blend also hides behind a proprietary blend, which means it's hard to see the exact dosage details of each ingredient within it. This may render it less effective and probably shouldn't be depended on as a fat burner.
From Amazon.com
*Individual results may vary. Please speak with your doctor or physician before undertaking any new weight reduction, supplement, or exercise regime.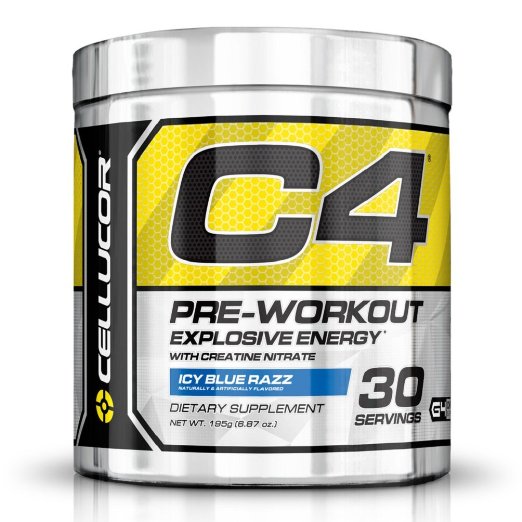 Quick Overview
A nice hard-hitting, yet mellow pre-workout, Cellucor's C4 should deliver all your pre-workout needs. Cellucor uses premium ingredients and packs a relatively mellow punch. It's also jam-packed with lots of vitamins, helping to support overall wellbeing.
Many people mention the "tingles" you get when taking this supplement, which is from the beta-alanine. It helps buffer acid build up in muscles, increasing physical performance[18]. The taste is also amazing, as usual for Cellucor.
How it works
Get that extra rep: The generous dose of beta-alanine alongside creatine nitrate should improve your endurance levels during tough workouts.
Boost strength: Feel stronger with every rep and build lean, fat-burning muscle with the perfect energy edge.
Sensible energy hike: The Explosive Energy Blend brings increased focus, mental clarity and improved mood. Even better, you get a sensible 150 mg dose of caffeine.
Supports recovery: Ingredients like L-Tyrosine, an amino acid, may help reduce exercise-induced stress on the body[19].  
Ingredients
Vitamin C – 250 mg
Niacin – 30 mg
Vitamin B6 – 500 mcg
Folic acid – 250 mcg
Vitamin B12 – 35 mcg
CarnoSyn® Beta-Alanine – 1.6 g
Creatine Nitrate – 1 g
Arginine Alpha Ketoglutarate – 1 g
Explosive Energy Blend (N-Acetyl-L-Tyrosine, Caffeine Anhydrous (150 mg), Velvet Bean Seed Extract, (Theacrine) – 425 mg
Flavors 
Frozen bombsicle
Pink lemonade
Tart candy explosion
Icy blue razz
Orange burst
Fruit punch
Strawberry margarita
Cherry limeade
Juicy candy burst
Green apple
Watermelon
Wild fruit blast
Summary
Cellucor C4 brings together a striking blend of ingredients that help you take your fitness to the next level. The element of nutritious vitamins and minerals also help to keep your body healthy and ticking over.
While we don't agree with the energy proprietary blend, the ingredients included are all well studied for their ability to give your body a motivational boost. We also like the sensible dose of caffeine – 150 mg is perfect for women.
From Amazon.com
*Individual results may vary. Please speak with your doctor or physician before undertaking any new weight reduction, supplement, or exercise regime.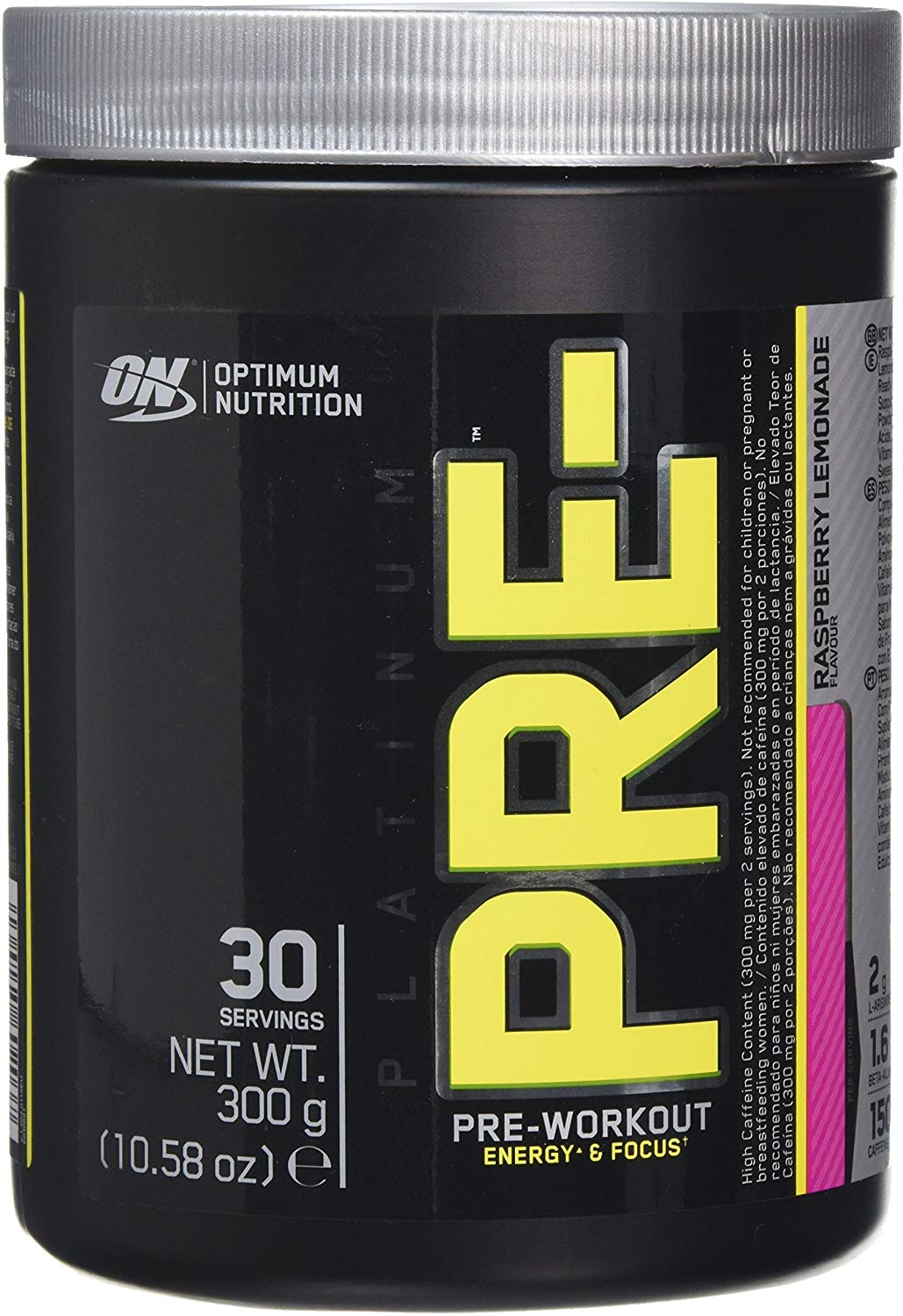 Quick Overview
Optimum Nutrition delivers some of the best quality supplements on the market. There are a lot of carefully chosen ingredients in this pre-workout to help with your energy, focus, endurance, and strength.
A healthy dose of L-citrulline boosts blood flow, allowing for better muscle-pumping performance[20]. Beta-alanine supports your endurance goals to help you knock down personal bests. What's more, capsimax boosts your metabolism[21] for higher calorie burn.
How it works
Beat that PB: Turn that superset into tri-sets and delay muscle fatigue with a healthy dose of beta-alanine.
Powerful energy boost: Break through your workout plateau and keep crushing your goals with L-citrulline[22] and beta alanine[23].
Feel focused: A sensible caffeine dose helps you stay focused and driven without any nasty energy crashes.
Better athletic performance: Capsimax content may reduce inflammation and regulate your temperature to aid sporting performance.
Ingredients

Vitamin C – 100 mg
Sodium – 60 mg
Potassium – 70 mg
L-Citrulline – 2 g
Carnosyn Beta-alanine – 1.6 g
DIMAE Bitartrate – 250 mg
PhytoBlend (Beet Juice Powder, Grape Seed Extract, MegaNatural Red Wine Grape Extract, Citrus Bioflavonoids) – 250 mg
Caffeine – 200 mg
Capsimax – 125 mg
Flavors

Fruit punch
Raspberry lemonade
Twisted apple
Summary
This is a well-rounded, quality pre-workout ideal for women looking for better focus, drive and energy during workouts. Even better, the capsimax content works to boost fat burn and help you reach your weight loss goals faster.
The PhytoBlend also provides antioxidant-packed compounds to aid general health and recovery.
From Amazon.com
*Individual results may vary. Please speak with your doctor or physician before undertaking any new weight reduction, supplement, or exercise regime.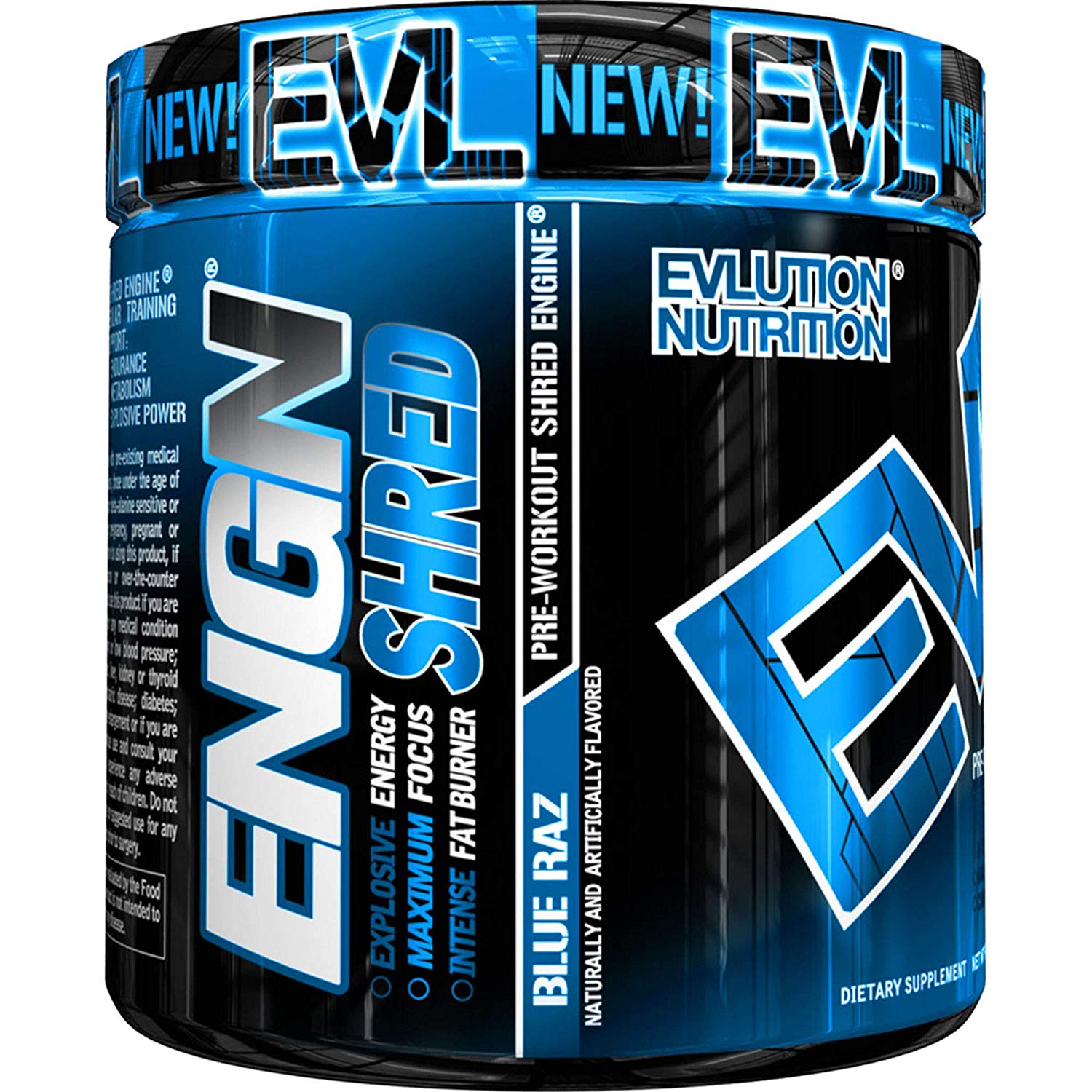 Quick Overview
ENGN Shred pre-workout will power up your workouts while supporting your fat loss goals. With a powerful thermogenic formula, your body temperature and metabolism will rise – burning even more fat as you work through your exercise regime.
There's also a powerful mind-to-muscle matrix formula which contains some well-studied and effective pre-workout compounds.
How it works
Power up your workouts: Put your mind into it and stay driven to finish your workout on a high.
Highly thermogenic: Enter ultimate fat burning mode with a powerful thermogenic complex.
Boosts overall health: Valuable minerals and vitamins like B6 and B12 keep your body in tip top condition and support female health.
Reduce muscle fatigue: Let beta-alanine take care of muscle fatigue while you concentrate on working out for longer.
Ingredients

Niacin – 35 mg
Vitamin B6 – 2 mg
Folic acid – 200ug
Vitamin B12 – 25ug
Chromium Picolinate – 200ug
CarnoSyn Beta-Alanine – 1600mg
Betaine Anhydrous – 1000mg
Choline Bitartrate – 500mg
L-Tyrosine – 500mg
CLA – 500mg
L-Carnitine L-Tartrate – 500 mg
Natural Caffeine – 250mg
Capsimax® Cayenne – 25 mg
Olive Leaf – 25mg
Flavors

Pineapple
Fruit punch
Green apple
Pink lemonade
Watermelon
Summary
Overall ENGN Shred is a solid choice which packs a powerful punch.
There's a wealth of pre-workout aids but its biggest ingredient is its own 'Mind-to-Muscle Matrix' blend containing ingredients like, Betaine Anhydrous, L-Tyrosine, Huperzine A and more. While proprietary blends are normally ones to avoid, ENGN could be worth considering – each ingredient is named on the label.
What's more, you get a hit of beneficial vitamins and minerals which boost both brain and body power.
From Amazon.com
*Individual results may vary. Please speak with your doctor or physician before undertaking any new weight reduction, supplement, or exercise regime.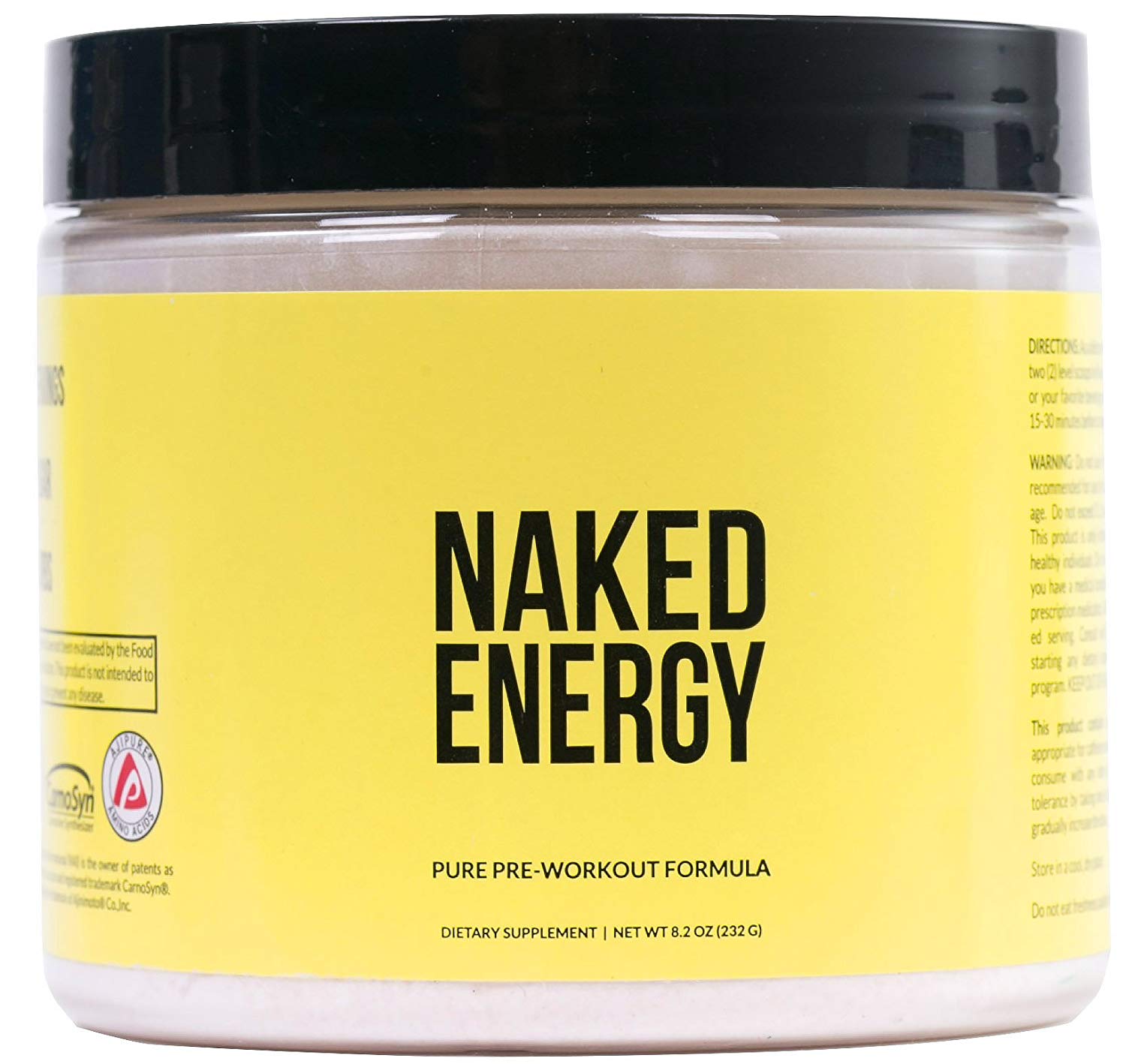 Quick Overview

Health-conscious women will appreciate the completely clean, vegan pre-workout formula offered by Naked Energy.
You get essential energy-boosting vitamins including vitamin C, B3, B6, B12 and Folate. Alongside are common, well-studied pre-workout ingredients like beta-alanine and creatine monohydrate to deliver much needed energy to your muscles[24]. More energy naturally means more time working on your ultimate summer body.
How it works
Normal energy release support: Naturally occurring vitamins and minerals included in this formula help your body to regulate normal energy levels.
Perform better than ever: Creatine monohydrate delivers vital energy to your muscles for longer, harder workouts.
Immune system support: A healthy dose of vitamin C keeps your body's natural processes working properly and protects against oxidative stress[25].
Improved blood flow: Added L-Arginine can boost nitric oxide levels in your body, increasing blood flow to your muscle and supporting better performance efficiency[26].
Ingredients

Vitamin C – 333 mg
Vitamin B3 – 40 mg
Vitamin B6 – 667 mcg
Vitamin B12 – 47 mg
Folate – 333 mcg
Calcium – 27 mcg
Beta Alanine – 2 g
Creatine Monohydrate – 1 g
AjiPure® L-Arginine – 1 g
Natural Caffeine – 200 mg
Flavors 
Unflavored
Fruit punch
Watermelon
Summary
Naked Energy is a solid contender for women looking for an all-natural, clean pre-workout. It supports all the elements of a good workout, boosting energy, performance and blood flow for heightened muscle engagement.
It's also great for keeping your body ticking over nicely, with recovery and immune system support elements.
From Amazon.com
*Individual results may vary. Please speak with your doctor or physician before undertaking any new weight reduction, supplement, or exercise regime.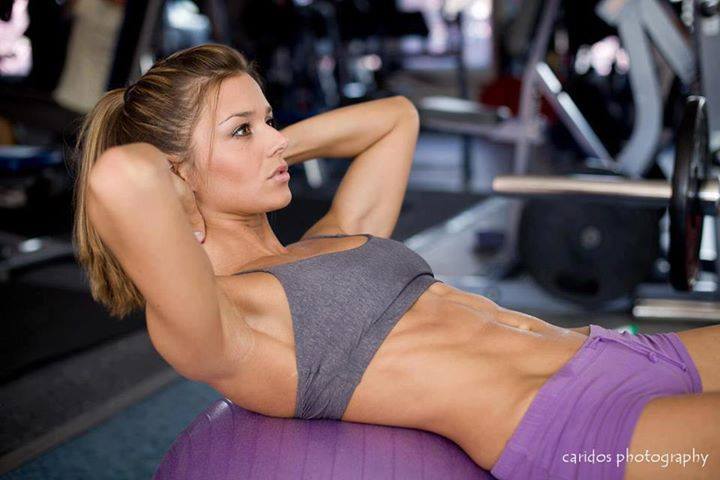 Pre-Workout Basics
The supplement industry has created great competition between manufacturers. And increased competition means companies have to boost the quality of their products, in order to stay at the top of their game.
When choosing a pre-workout, you have the option of having one with or without stimulants.
Stim pre-workouts vs Non-stim pre-workouts
When most people hear the word pre-workout, they think about the teeth-chattering super buzz that some supplements will give you.
If you aren't interested in the excess energy or the ingredients that come with it, we've got you covered too.
A pre-workout without stimulants can be taken later in the evening, and you won't have to worry about the possible crash. But one of the main reasons for taking a pre-workout is to experience that 'kick' – giving you the energy to take control of your gym session.
Ultimately, a pre-workout without stimulants won't elevate your energy levels at all.
For this reason, we prefer pre-workouts that contain stimulants every-time. Just make sure that they contain less than 200mg caffeine per serving to stay safe, and avoid jitters or energy crashes.
Why Pre-Workouts?
A quality pre-workout will contain natural ingredients that'll deliver a boost in athletic performance – to help you reach your fitness goals, faster.
Here's the benefits of taking pre-workout supplements:
They greatly improve your athletic performance during your workout.
They increase your endurance so you get the most out of every workout.
Enhanced strength and stamina.
You will have a laser focus.
Reasons for taking pre-workouts
Whether you're trying to increase your performance, get focused, or have a pick-me-up during your workouts – pre-workouts are your best option.
Simply put, a good pre-workout will help you reach your goals faster; given you put in the work to get there.
If you've spent months in the gym without seeing any solid progress, then the right pre-workout could be the difference between your dream bikini body, and giving up.
It isn't magic fairy dust, but sometimes it might feel like it.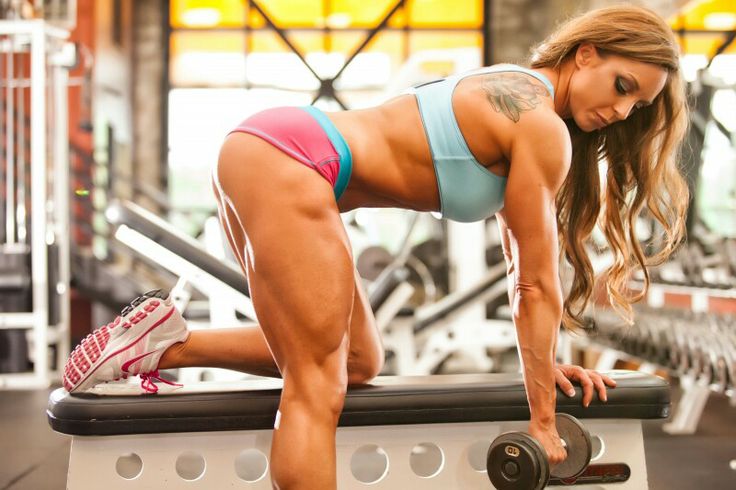 Artificial Sweeteners or Stevia?
You'll find that almost every pre-workout on the market contains artificial sweeteners, flavors or stevia.
These are all commonly reported to cause side effects such as headaches and stomach pain.
Not everyone is negatively affected by artificial sweeteners, but natural sweeteners are always the better option – to stay safe and avoid side effects.
Isn't stevia natural?
You might have been fooled into thinking stevia is a 'natural' sweetener. But it's not.
Simply put, although it begins as stevia leaf, it goes through chemical processes. For this reason, this chemically-made sweetener has been reported to cause migraines and diarrhea.
As a result, we prefer pre-workouts that only contain natural sweeteners. But saying that, you don't consume these supplements for their taste – you want to see results!
Tips To Get The Most Out Of Your Pre-Workout
Once you've bought a supplement, you want to get the most out of it, right? Let's check out a few tips that will help you get the best bang for your buck with your newly-purchased pre-workout.
Take 15-30 minutes prior to working out – This will allow your body to process the ingredients and get the most out of your workout.
Clean up your diet – Eating healthier and making it easier for your body to process food will allow your pre-workout to hit faster and harder.
Time meals properly – I wouldn't recommend eating just before you work out, especially if you are going to take a pre-workout. Try to get 2-3 hours of time between your meal and your workout.
Drink more water – Dehydration affects your digestion, your physical ability, and your nutrient uptake. Staying out of dehydration will help you get much more from this product.
Don't take too much – We all joke about taking that third scoop, but taking a lot more than what is suggested will have adverse effects. This could come as a stomach ache or the opposite reaction – getting sleepy!
By choosing the right pre-workout and following our tips, you'll ensure that you give yourself the best chance of realizing your fitness goals – whether it's fitting into those jeans or gaining lean muscle without adding too much body fat.
Looking for more supplement recommendations? Check these articles out:
Disclaimer:  The information on this site has not been evaluated by the FDA. The products on this page are not intended to diagnose, treat, cure or prevent any disease. Results in description and Testimonials may not be typical results and individual results may vary. We may earn commission if you click the links and buy the products featured on this page.