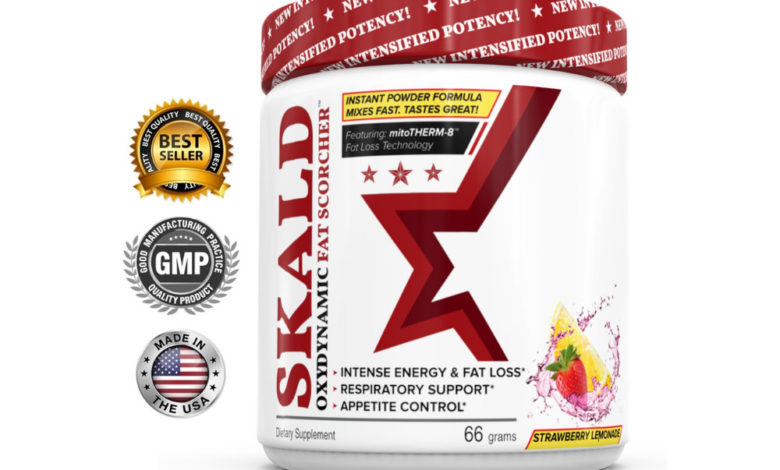 Reviews
SKALD Oxydynamic Fat Scorcher Review
Is it safe for fat burning?
Oxydynamic Fat Scorcher Overview
Like many fat burners on the market, SKALD Oxydynamic Fat Scorcher gives you a holistic weight loss approach, promoting intense energy and fat burning, alongside respiratory support and appetite control too.
Its creators at BELDT Labs have taken quite an unusual approach to the traditional fat burner, bringing an 'Oxydynamic' formula which attempts to increase airflow into your lungs. This process, according to them, will enhance weight loss significantly by improving your body's fat burning efficiency.
With the thousands of fat burners to choose from on the market, this one definitely seems interesting!
Find out what actually works
– View our best fat rated burners – 
Here at Spot Me Girl, we're going to investigate this 'out there' fat burner and drill down into how SKALD Oxydynamic Fat Scorcher works, its potential benefits and, ultimately, its effectiveness in burning fat.
Pros and Cons of Oxydynamic Fat Scorcher
Pros
Manufactured in cGMP and FDA approved facilities
Herbal respiratory support which could help athletic performance
Natural formula
Cons
Formula is proprietary blend
Not suitable for vegetarians
Lacking well-researched fat burning ingredients
High stimulant content
Safety concerns as advice suggests taking a break every 6 weeks
Find out what actually works
– View our best fat rated burners – 
Oxydynamic Fat Scorcher: The Ingredients
An immediate red flag is that the formula is not transparent – giving you a proprietary blend of ingredients where you cannot determine exact doses for each component. This could be bad for a number of reasons.
Firstly, if you are sensitive to any of the ingredients, you can't gauge your body's reaction if you don't know the exact amount used. The other side of the coin is that the amounts of ingredients used could be minimal, deeming the supplement almost ineffective and a waste of money.
Caffeine Anhydrous – This natural stimulant has been proven to help elevate physical and mental performance, with better endurance and focus so you can take workouts to the next level[1]. Studies also show a link between caffeine and weight loss as it can kickstart your metabolism, ignite fat oxidation and work as a really good appetite suppressant[2] too, so you can say no to unhealthy snacking easier.
White Willow Bark extract – This component has been used for centuries to treat a whole host of ailments as a result of inflammation, such as relieving headaches, joint pain and fevers[3]. Whilst studies show a strong link between white willow bark combined with ephedra and better athletic performance and fat burning, there is little evidence to suggest white willow bark has the same effect alone[4].
Green Tea Leaf Extract – The caffeine content of green tea links it to improved brain function, better concentration, a more balanced mood and higher endurance during exercise[5]. Studies also show that green tea can increase fat burning by stimulating your metabolism and encouraging higher fat oxidation which can result in significantly reduced body fat[6]. Green tea also contains EGCG which carries antioxidants that can help towards protecting against chronic diseases like cancer[7].
Bioperine Black Pepper Extract – This extract is often included in supplement formulas for its ability to increase your body's absorption of essential nutrients within the formula itself. By doing so, it increases the likelihood that your body will take in everything you need from each ingredient in order to maximize results[8]. Like green tea, it is also packed with antioxidants which will give your immune system a boost[9].
Mullein (Verbascum Thapsus) & Elecampane (Inula Helenium) – The unique part of SKALD Oxydynamic Fat Scorcher lies in the 'Oxydynamic' formula, which, they claim, will increase weight loss potential. By unblocking your respiratory system and increasing the airflow to your lungs, BELDT Labs propose fat burning efficiency with improve. Mullein and Elecampane have been brought in to put this theory into action. These two herbal plants have proven effective over the years at treating a variety of breathing issues such as coughs, congestion and asthma[10] [11] so, by including them in the formula, they're attempting to decongest your respiratory system, enabling more air to access your lungs which should enhance fat burning.
N-Acetyl-L-Tyrosine) – Studies have linked this amino acid to better cognition, with subjects seeing a significant improvement in their mood and concentration levels[12]. This is due to tyrosine's role in making hormones such as dopamine, adrenaline and noradrenaline. Dopamine regulates your pleasure centers in your body, meaning higher production could leave you feeling more content[13]. Adrenaline and noradrenaline look after your fight-or-flight response during stressful situations, so higher levels might make it easier to deal with day-to-day challenges. In terms of weight loss, being in a positive mindset with less stress could contribute towards making healthier choices and avoiding the infamous 'binge-fest' many of us ladies suffer from as a result of stress. Tyrosine has also been linked to regulating the metabolism by producing thyroid hormones which make sure your metabolism is working properly[14].
| Ingredients | Amount per Serving | % Daily Value |
| --- | --- | --- |
| Sodium (as Sodium Chloride) | 78 mg | 3% |
| Oxydynamic Blend | 491 mg | * |
| Caffeine (200 mg) | | |
| N-Acetyl-Tyrosine | | |
| Green Tea Leaf Extract | | |
| Bitter Orange Fruit Extract | | |
| White Willow Bark Extract | | |
| Mullein Leaf Powder | | |
| Theobromine | | |
| Inula Helenium Root Powder | | |
| Bioperine® (from Black Pepper Fruit Extract) | | |
| | | |
| | | |
| | | |
| | | |
| | | |
*Daily Value (DV) not established
Other ingredients: Citric Acid, Natural and Artificial Flavors, Pineapple Fruit Powder, Acesulfame Potassium, Silicon Dioxide, Sucralose, Fruit and Vegetable Juice (Color)
Find out what actually works
– View our best fat rated burners – 

How does Oxydynamic Fat Scorcher work?
SKALD Oxydynamic Fat Scorcher offers an extensive weight loss formula, which aims to elevate energy levels, accelerate fat loss, maintain muscle mass, control your appetite and even improve your mood and cognitive performance.
Whilst many ingredients that make up the formula are fairly standard amongst many other fat burners, SKALD Oxydynamic Fat Scorcher does have somewhat of an edge by suggesting that an improved respiratory system will optimize weight loss.
The creators at BELDT Labs have included ancient herbs which have been used for centuries to combat breathing issues in the hope that, by increasing the airflow into your lungs, you can capitalize on your body's fat burning efficiency and lose more weight.
What are the benefits of taking Oxydynamic Fat Scorcher?
Elevates energy levels and focus
The natural stimulants from caffeine and green tea are included to replace any energy lost as a result of a lower calorie diet. By giving you that added lift, it will deter you from unnecessary snacking and ensure you can push yourself further during workouts to see faster results. Plus, caffeine can help improve concentration, alertness and endurance for more productive workouts.
Some of the ingredients in the Oxydnamic Fat Scorcher have metabolism-boosting abilities which will help keep fat burning going around the clock – even after exercise. Green tea, in particular, has been evidenced to increase extra calorie burn by up to 17%[15]. For a fat burner, however, we'd expect a formula which contains a more dedicated set of fat burning ingredients to optimize results.
One big difference between this fat burner and many others on the market is its unique ability to improve your breathing. The inclusion of herbs which have proven links to dealing with respiratory issues like coughs, congestion and asthma could help make breathing easier overall.
Part of the formula contains known appetite suppressants like caffeine which will help you say no to unhealthy snacking and stick to your diet. If you're just starting out on a lower calorie diet and ramping up exercise, you'll find your appetite will increase so having components to keep your hunger at bay could prove key to achieving your weight loss goals.
With the addition of mood boosters like tyrosine, you could keep a lid on any mood swings caused by a calorie deficit or a more intensive workout plan. This is a great idea – especially for women – because, let's be honest ladies, the start of a new weight loss plan is a challenging one. Favorite snacks become off limits and the temptation to fall off the wagon can be overwhelming.
By feeling more positive, your motivation to keep going on your healthier regime will naturally come easier and the cravings for unhealthy pick-me-ups will be reduced.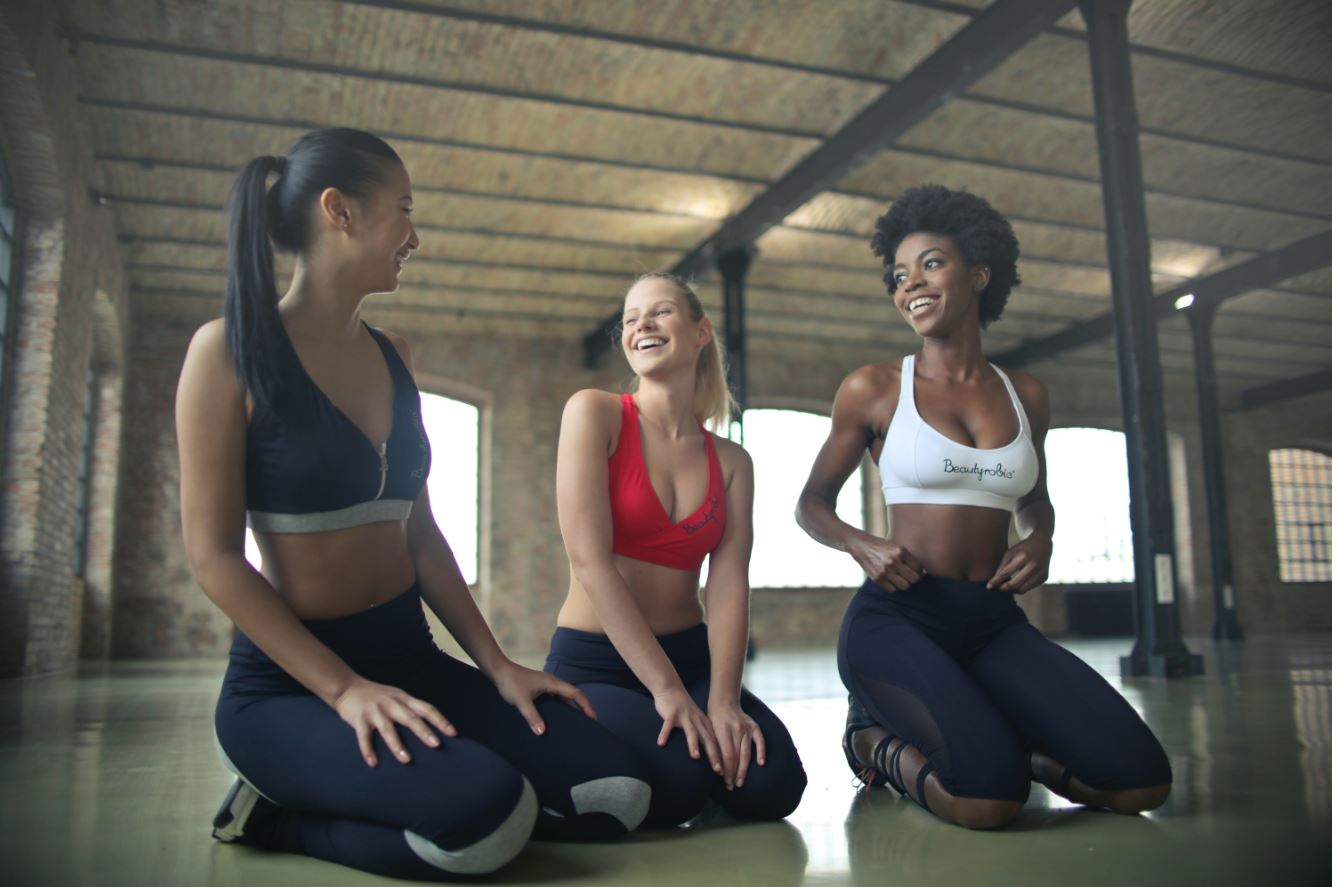 How to take Oxydynamic Fat Scorcher
The dose per day is 3 capsules however, the creators advise beginners to the supplement should first assess their tolerance by taking 1 capsule in the morning on an empty stomach, approximately 20 minutes before breakfast.
Following that, you should take a second capsule abut 5-6 hours afterwards.
Once you've got used to the supplement – we recommend around a week is enough time to determine your tolerance on most supplements – you can up your dose in the morning to 2 capsules, with a third taken 5-6 hours later.
The creators also suggest taking a 2-week break after every 6-week cycle of use.
Remember, the blend of ingredients doesn't give you a definitive dose of each so make sure you're listening to your body and recognizing any adverse effects. If you do experience any unpleasant side effects, you should stop taking SKALD Oxydynamic Fat Scorcher and seek medical advice.
---
Oxydynamic Fat Scorcher results – before and after
Generally, people do enjoy SKALD's Oxydynamic Fat Scorcher, and many have seen positive results alongside a healthy diet:
Amazon review: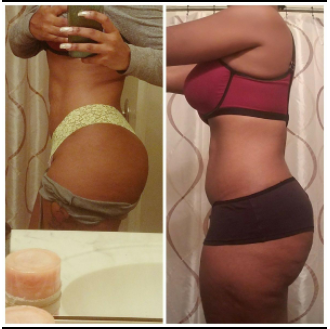 ReReSparkles: 'Skald kicks a*! I swear by these because they get the job done! I [lost] 13lbs in 30 days with 30 mins high intense cardio. All you have to do is try them. I will let my results speak for itself. I sweated and burned calories just cleaning around the house. If you don't try it, you'll never know… FYI I PAID FOR EVERY BOTTLE I HAVE USED! Definitely not a paid review!'
Find out what actually works
– View our best fat rated burners – 
Oxydynamic Fat Scorcher reviews – what are other people saying?
Although there are a lot of positive reviews with people seeing genuine results, there are also consumers who have seen no difference or experienced adverse effects:
Amazon reviews: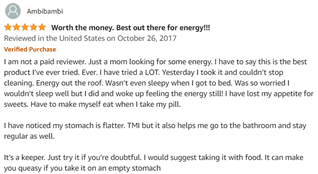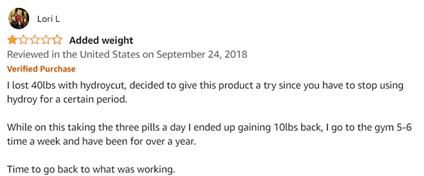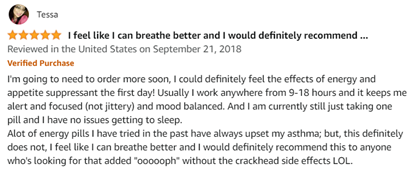 Does Oxydynamic Fat Scorcher have side effects?
One issue for us with this fat burner lies in the formula. Because it is a proprietary blend, there's no way to tell how your body may react to the ingredients – especially if you're sensitive to any component.
Caffeine tolerance, for example, is generally lower in women than it is in men. Side effects could include stomach upset, nausea, insomnia and shaking so be careful when you begin taking SKALD Oxydynamic Fat Scorcher as there are several sources of caffeine in the blend which could lead to negative reactions.
The label also states that pregnant women, nursing mothers, children under the age of 18 and people with known medical conditions should not use the fat burner. You should also avoid exceeding the specified dose of two capsules and not take more than three capsules in any 24-hour period.
It's also a little worrying when any supplement company suggest taking a break from their product. BELDT Labs suggest taking a break every 6 weeks. For any supplement, usually the key is consistency and interrupting your dose could undo all of your progress as the ingredients won't have sufficient time to build up in your body and become effective. For the creators to suggest a break, therefore, does call into question the safety of the formula itself.
Oxydynamic Fat Scorcher Review: Our Conclusion
In conclusion, SKALD Oxydynamic Fat Scorcher has proven an effective fat burner for many people across the globe – including some sports athletes. People enjoy the energy injection, mood elevation and ease of use which is positive.
Unfortunately, for us, we feel there are many key fat burning elements missing from the ingredient profile that you'd usually find in other fat burners on the market. Some of the only proven metabolism-boosters with fat burning abilities seem to be caffeine and green tea which – whilst they're both great for enhancing energy and improving fat burning potential – they are not as effective in weight loss without being accompanied by other powerful thermogenics like Capsimax, for instance.
Also, whilst there are a couple of ancient herbs which have been evidenced to improve your breathing included in the formula, there's no conclusive evidence that directly links increased airflow to the lungs and fat loss. This probably explains why results are mixed– with some consumers even gaining weight!
If you're looking for something less divided amongst consumers, there are many other fat burners to choose from that have a higher probability of working, judging by their more premium and scientifically backed ingredient profiles and better customer reviews.
We highly recommend you view our Editor's Choice Best Fat Burners for Women for a list of safe, effective products.
Total score
6/10
Find out what actually works
– View our best fat rated burners – 
Here at Hey Spot Me Girl, we're all about safety – so we wanted to remind you to double-check with your doctor or physician if you have any concerns at all about introducing a new supplement into your diet.
Whilst supplements could be a great boost to your lifestyle, they could also have adverse effects on your body if not used properly, or if you have sensitivity to any of the ingredients. So, make sure you always check the label fully. Also, make sure you stick to the usage instructions, particularly during the first week.
It's also worth pointing out you shouldn't rely on supplements alone to achieve your physique goals. Remember girls, supplements are enhancers – not the only answer!
A balanced diet, consistent workout plan and sensible lifestyle choices are the fundamentals behind real change – and your supplement should only ever be used as a way of optimizing the results of your hard work, not a way of replacing it altogether.
So, whatever supplements you choose to improve your life, make sure your health and welfare is always paramount over anything else every single time.
---
*DISCLAIMER: These statements have not been evaluated by the Food and Drug Administration. This product is not intended to diagnose, treat, cure, or prevent any disease. Products are intended for use alongside a diet and exercise regime. The views and nutritional advice expressed by Hey Spot Me Girl are not intended for the purpose of medical advice.
Individual results may vary. Please always consult your health care provider if you are taking any medications or have any medical condition. Must be 18 years or older to purchase. Always reference the ingredients and directions on the product label.