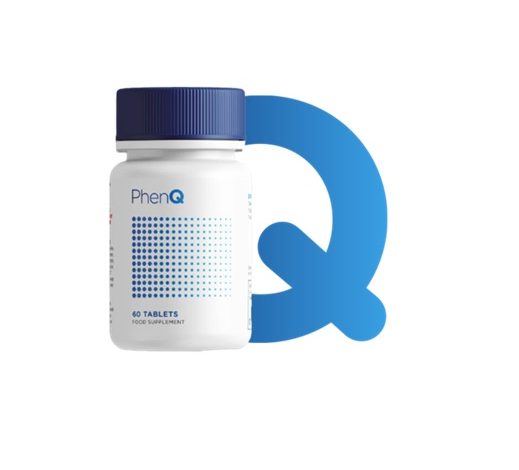 Reviews
PhenQ Review – Is it effective?
PhenQ Fat Burner overview
PhenQ ­­­is a completely thermogenic fat burner that works from all angles to target every aspect of weight loss.
Despite only being on the market a few short years, PhenQ claims to have helped over 190,000 customers get the body they want. It uses a collection of female-friendly natural ingredients to kick-start any weight loss plan, and alongside a proper diet and exercise plan, should be the ideal solution to hike up your metabolism, burn excess fat and curb food cravings.
Find out what actually works
– View our best fat burners for women – 
Here at Spot Me Girl, we're always on the lookout for new supplements that can aid with the challenges of female fat loss. Although PhenQ seems suitable for both men and women, it contains a number of elements that can help females overcome the unique hurdles we face when on a calorie restricted diet.
In this PhenQ review, we discover how this fat burner works and if it's one of the best on the market for women.
Pros and Cons of PhenQ Fat Burner
Pros
All-natural ingredients – gentle for daily use
Highly thermogenic
Vegan friendly
Works to help you eat less and burn more fat
Reduces overall body fat
Money-back guarantee
Cons
Glucomannan may be a better appetite suppressing ingredient
Premium price tag
Find out what actually works
– View our best fat burners for women – 
PhenQ Fat Burner: The Ingredients
PhenQ is a potent but gentle enough formula ideal for daily use. Inside you get a mix of ingredients to suppress hunger pangs and heighten energy levels. In our eyes, this is the ideal formula if we're trying to keep our calories in check and training on track.
Here's a closer look at its core components:
Serving Size: 1 Capsule
Servings Per Container: 60
Amount Per Serving
% Daily Value
Biotin
50mcg
167%
Pantothenic Acid
5mg
10%
Choline
50mg
9%
Irvingia Gabonensis
150mg
*
Cissus Quadrangularis Extract
150mg
*
Caffeine Anhydrous
135mg
*
Cocoa Extract
75mg
*
Green Tea Extract
31.25mg
*
Yohimbe Bark Extract
25mg
*
Acetyl L-Carnitine
20mg
*
Alpha Lipoic Acid
20mg
*
*Daily Value (DV) not established
Find out what actually works
– View our best fat burners for women –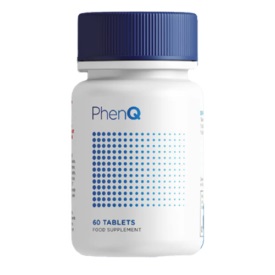 How does PhenQ work?
PhenQ is a potent thermogenic formula designed to help raise calorie burn while preventing the accumulation of extra body fat.
It also works to raise energy and help suppress food cravings, eliminating any unnecessary calories from your diet.
We all know how hard it can be to stick to a reduced calorie diet. Every time we try to lose the pounds and reduce the levels of fats in our bodies, cravings for junk foods kick in – and it becomes a vicious circle. PhenQ tackles this head-on, putting a plug in snacking with natural appetite suppressants like nopal and chromium picolinate.
PhenQ essentially works to make the entire weight loss process easier.

What are the benefits of taking PhenQ?
PhenQ is packed with ingredients that work to inhibit the process involved in the production and storage of fat. It should help you properly utilize the energy you get from the food you've eaten, optimizing your nutrient absorption to eliminate the need for storing excessive fat cells.
The powerful thermogenic ingredients raise your body's metabolism to ignite calorie burn and use up energy faster.
Supplementing with PhenQ may help you feel fuller for longer, reducing any snacking tendencies and stopping you from overeating. With your appetite suppressed, your intake of calories will reduce, and you should be on the right path towards shedding off the extra pounds.
at Phenq.uk
How to take PhenQ
PhenQ works best when taken alongside a calorie-controlled diet and regular training routine. You're advised to take two capsules daily, with one taken breakfast and another with lunch.
Always only follow the recommended dosage – never try to take more expecting faster results. All the ingredients in PhenQ are natural, but some, like caffeine, can be overstimulating if used in excess. If you do take more than you're meant to, consult your doctor immediately.
If you're ever unsure about taking a new supplement, we would recommend you talk to a medical professional first.
---
PhenQ results – before and after
PhenQ has gained quite a following since its introduction to market with multiple testimonials available online. The before and after results are truly inspirational.
Here are a few results we sourced from the official website.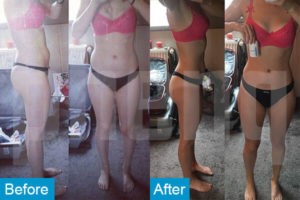 "I lost 9 pounds in 1 month!" Axelle W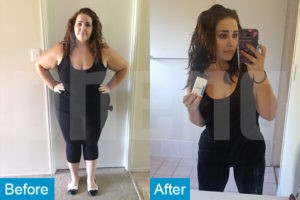 "I lost 44 pounds in 3 months!" Taiylah P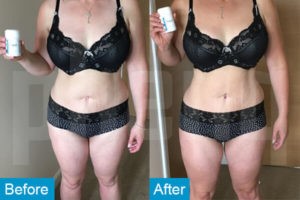 "I lost 14 pounds in 9 weeks!" Nicola D
Find out what actually works
– View our best fat burners for women – 
PhenQ reviews – what are other people saying?
Because of PhenQ's popularity, it's not hard to find reviews online. As we expected, most testimonials are positive.
The supplement does appear to make a huge positive impact on weight loss, with many women reporting new levels of body confidence. Here are a few we found on their official website: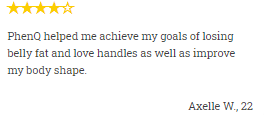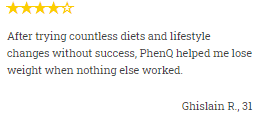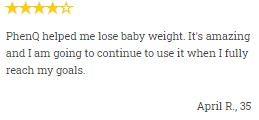 Does PhenQ have side effects?
Because of its natural ingredient profile, we'd be safe to assume there are no side effects associated with using PhenQ.
Nonetheless, it does contain caffeine, meaning side effects may be likely – especially if you're sensitive to the ingredient. Women tend to have a slight intolerance to stimulants so it's always best to err on the side of caution and limit your caffeine intake alongside supplementing with PhenQ.
We would discourage you from taking PhenQ in the evening to avoid interrupting your sleeping pattern.
Pregnant women should avoid taking a supplement of this type. Additionally, anyone taking prescription medication or individuals with any pre-existing medical conditions should consult a medical health professional before supplementing with PhenQ.
PhenQ Review: Our Conclusion
We think that PhenQ is a good product but it is lacking in many areas. It's a low-dosed formula that is very expensive.
We would have liked to have seen more proven fat burning ingredients in the correct doses. From our experience, only a few brands have done this.
There's also a lack of positive customer reviews around. We did find some negative reviews about the customer service and with shipping problems.
There are better choices out there:
Find out what actually works
– View our best fat burners for women – 
Total score
6/10
at Phenq.uk
Here at Hey Spot Me Girl, we're all about safety – so we wanted to remind you to double-check with your doctor or physician if you have any concerns at all about introducing a new supplement into your diet.
Whilst supplements could be a great boost to your lifestyle, they could also have adverse effects on your body if not used properly, or if you have sensitivity to any of the ingredients. So, make sure you always check the label fully. Also, make sure you stick to the usage instructions, particularly during the first week.
It's also worth pointing out you shouldn't rely on supplements alone to achieve your physique goals. Remember girls, supplements are enhancers – not the only answer!
A balanced diet, consistent workout plan and sensible lifestyle choices are the fundamentals behind real change – and your supplement should only ever be used as a way of optimizing the results of your hard work, not a way of replacing it altogether.
So, whatever supplements you choose to improve your life, make sure your health and welfare is always paramount over anything else every single time.
---
*DISCLAIMER: These statements have not been evaluated by the Food and Drug Administration. This product is not intended to diagnose, treat, cure, or prevent any disease. Products are intended for use alongside a diet and exercise regime. The views and nutritional advice expressed by Hey Spot Me Girl are not intended for the purpose of medical advice.
Individual results may vary. Please always consult your health care provider if you are taking any medications or have any medical condition. Must be 18 years or older to purchase. Always reference the ingredients and directions on the product label.