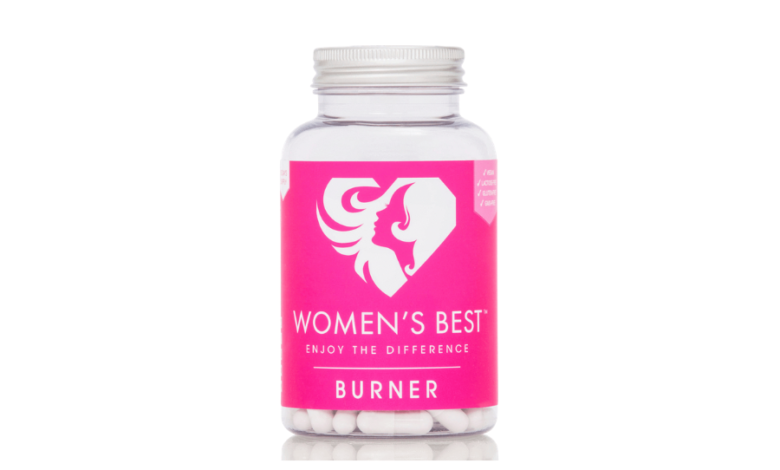 Reviews
Women's Best Burner Caps Review 2021 – Find Out If It Works
And whether it's really the best fat burner for women
Women's Best Burner Caps Overview
This vibrantly colored fat burner comes from Women's Best who specialize in various fitness products for women. From sportswear to beauty supplements, you can find much of what you'd need to start out a new weight loss regime from them.
The creators ask for you to 'enjoy the difference' with Burner Caps, describing it as a power complex to boost fat burn. Expertly developed and containing EFSA (European Food and Safety Authority) supported ingredients like choline, it promises to help you get in shape whilst giving you an extra energy boost too.
Through the combination of natural stimulants, vitamins and known thermogenics, Burner Caps hopes to reduce fatigue and support your metabolism, whilst giving you a higher drive too.
Sounds good, right?
Let's investigate this pretty pink fat burner for women in more depth and find out if its formula really is as powerful as they say it is!
Pros and Cons of Women's Best Burner Caps
Pros
Vegan friendly
100% transparent formula
Includes well researched fat burners like green tea and cayenne pepper
Cons
High stimulant content
Lack of strong appetite suppressants
Possible side effects

Women's Best Burner Caps: The Ingredients
At first glance, this ingredient line-up looks pretty good in terms of quality and quantity. The formula does contain many of the metabolism-boosting ingredients you'd expect to see in an effective fat burner, with some added extras that are not often included, giving Burner Caps an edge.
Here, we've taken some core ingredients to investigate their benefits – and possibly side effects – in a little more detail.
Green Tea Extract – Green tea is often included in fat burner formulas for a number of reasons. The first is the caffeine content that can help elevate physical and mental performance, with stronger endurance and better concentration to really take workouts to the next level[1]. Combined with the other caffeine sources in Burner Caps' formula, you could enjoy a full cognitive reboot and possibly a more balanced mood. In terms of fat burning, green tea has been linked to increased metabolism and fat oxidation for significantly reduced body fat[2] too.
Cayenne Pepper – This spicy inclusion brings with it proven thermogenic abilities. Thermogenesis is basically the heating of your body to stimulate an increased metabolism so you burn more calories[3]– even after exercise. Cayenne pepper is a powerful thermogenic that has been evidenced to increase your metabolism for up to 30 minutes after consumption[4], with a 50-calorie increase[5] too. Studies have also linked red chili peppers to increased satiety and fewer cravings[6] which could make it easier to stick to your lower calorie diet.
Rhodiola Rosea extract – This is one ingredient which makes the Burner Caps formula stand out from the crowd a little. This ancient herb has been used for centuries – dating as far back as the Vikings – who used it for its adaptogenic qualities. Adaptogens help your body adapt to, and deal with, stress[7] which is why rhodiola rosea has been linked to alleviating the symptoms of stress such as fatigue and anxiety[8]. Studies also show an improvement in exercise performance[9], mood and concentration[10] after consuming rhodiola rosea too.
L-tyrosine – Tyrosine plays a key role in making hormones such as dopamine, adrenaline and noradrenaline – so could contribute to a better mood and improved focus too[11]. Dopamine regulates your body's pleasure centers, so the higher the production, the more content you could feel[12]. Adrenaline and noradrenaline manage your fight-or-flight response to stress, meaning a greater production could lead to a more level-headed approach to daily challenges.
B vitamins – The inclusion of B vitamins is quite a smart move – especially for a female-friendly supplement. As the building blocks of a healthy body, B vitamins play a role in brain function, cell metabolism[13] and energy levels[14] too. They can also boost immunity and promote a whole host of benefits including good digestion, hormone production and better muscle tone too. Aside from the long list of physical benefits, B vitamins have also been linked to reducing stress, boosting your mood[15] and improving symptoms of anxiety and depression[16].
| Ingredients | Amount per 2-Capsule Serving | % Daily Value |
| --- | --- | --- |
| Green Tea Extract (50% Polyphenols) | 150 mg | * |
| Guarana Extract (22% Caffeine) | 150 mg | * |
| Green Coffee Bean Extract (50% Chlorogenic Acids) | 150 mg | * |
| Caffeine Anhydrous | 50 mg | * |
| L-Tyrosin | 50 mg | * |
| Rhodiola Rosea Extract (3% Rosavin) | 50 mg | * |
| Alpha Lipoic Acid | 50 mg | * |
| Cayenne Pepper | 50 mg | * |
| Choline | 50 mg | * |
| Yerba Mate Tea Leaf | 50 mg | * |
| Raspberry Extract | 50 mg | * |
| Garcinia Cambogia | 50 mg | |
| Vitamin B5 | 6.2 mg | 200% |
| Vitamin B9 (Folic Acid) | 200 µg | 200% |
| Biotin | 50 µg | 200% |
| Vitamin B12 | 3.8 µg | 300% |
*Daily Value (DV) not established


How does Women's Best Burner Caps work?
Women's Best Burner Caps brings together a fully natural 16-part formula of ingredients to promote weight loss from all angles. Whilst it uses metabolism boosters to increase your body's fat burning abilities round the clock, it's also sympathetic towards other aspects of your lifestyle which could be detrimental to your weight loss journey.
Being female-friendly, we're glad to see they've considered the danger that volatile moods and hormonal changes can have on your weight loss progress, month to month. By incorporating a substantial amount of well-researched cognitive boosters, Burner Capsules hope to provide that extra support during times of stress or low mood so you can stick to your healthy regime easier and remain positive throughout.
Let's be honest, we've all felt the struggle of the first few weeks of a new fitness regime so we can see this mood-boosting aspect to Burner Caps might be a great help in getting you over that initial hurdle.
What are the benefits of taking Women's Best Burner Caps?
Increased metabolism and fat burning
The combination of thermogenics like caffeine, cayenne and green tea work together to kickstart your metabolism with higher fat oxidation levels and increased calorie burn – even after exercise. This means you'll be burning fat around the clock which should help shed those extra pounds easier.
Enhanced athletic performance and energy
There's a big emphasis on improving your energy levels, with many ingredients being able to quell tiredness and improve your overall exercise performance and endurance too. Not only will you be able to push yourself further during workouts, leading to quicker weight loss, you'll also avoid unnecessary snacking trying to replace energy lost through a calorie deficit. Burner Caps acts as a buffer to reinject energy without affecting your daily calorie intake.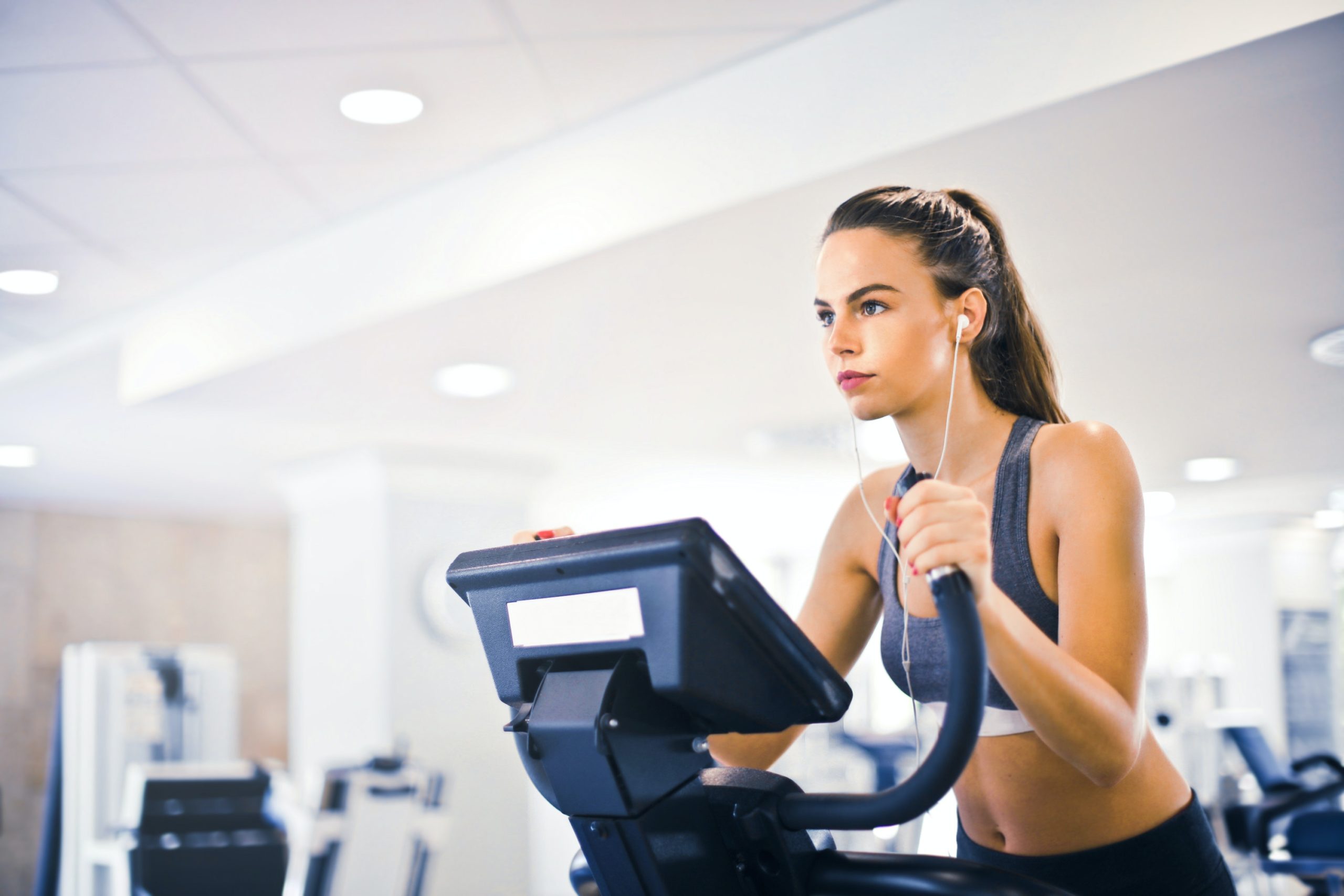 Some ingredients included such as green tea and caffeine are evidenced appetite suppressors, which could help you stick to your diet easier and avoid unnecessary snacking. This is particularly useful if you're introducing a lower calorie diet as it will help to stop the cravings and hunger pangs you'll inevitably have in the first few weeks of the diet. We are disappointed not to see stronger appetite suppressants in the formula to really put that plug in snacking.
Improved mood and motivation
There are a whole host of mood elevators and cognitive boosters to help you tackle day-to-day challenges easier. The stress of committing to a new weight loss regime can be stressful enough on its own – and that's without the challenges life throws at you. The natural support to deal with stress better could help balance your mood and even elevate motivation levels so you can stick to your weight loss journey – even in the face of stress!
How to take Women's Best Burner Caps
It's simple to take Burner Caps. Take 1 capsule with lunch and then one in the afternoon – preferably before 5pm. This, presumably, is so that the high caffeine content won't affect your sleep quality.
As with any stimulant-based product, taking it too close to bedtime could harm your ability to get to sleep so make sure you take this into account and follow the recommendations fully.
They also advise to take each capsule with a large glass of water to ensure it reaches your stomach properly.
---
Women's Best Burner Caps results – before and after
We struggled to find any before and after pictures which were as a direct result of Women's Best Burner Caps. Many people had used a combination of supplements – including Women's Best – to get optimized results so it's difficult to determine its individual effectiveness.

Women's Best Burner Caps reviews – what are other people saying?
Reviews across the web are generally positive about Burner Caps, with people commenting on the ease of use, increased workout performance, energy levels and noticeable results.
Women's Best website:



 Do Women's Best Burner Caps have side effects?
There is a big focus on the stimulant side of this fat burner – the main one being caffeine which is found in several ingredients such as green tea and guarana. Whilst caffeine can have a positive impact on weight loss, too much can cause negative side effects such as insomnia, nervousness, anxiety stomach irritation and nausea[17].
As a lot of women are more sensitive to caffeine than men, we would strongly advise assessing your tolerance to Burner Caps first. We recommend you taking a smaller serving per day for the first week to give your body time to adjust. You may need to rethink your caffeine intake in your diet too, to avoid exceeding your daily recommended dose.
If you experience any unpleasant side effects at any point you should stop taking the supplement immediately and consult your doctor for advice.
Women's Best Burner Caps Review: Our Conclusion
Judging by the reviews across the internet, Burner Caps does seem to be a popular choice amongst women from all walks of life. The formula brings well-researched ingredients to potentially boost your metabolism, help you push harder during workouts, improve your mood and satisfy your appetite too.
Whilst it does seem to be effective when it comes to losing weight, the lack of a strong appetite suppressant is evident which could lead to overeating and a slowing of your weight loss. The addition of glucomannan to the formula, for instance, would help put a plug in those hunger pangs once and for all so you can get on with burning fat.
We also wonder whether the stimulant content might be too much for some women. As we mentioned earlier, tolerance to caffeine can be lower in women than men so, for a female-friendly fat burner, this aspect of it might put many women off buying it if they're sensitive.
Knowing the market pretty well, we at Spot Me Girl believe there are other equally effective female-orientated fat burners on the market you could try that don't rely on as many – or even any – stimulants. We highly recommend you view our Editor's Choice Best Fat Burners for Women for a list of safe, effective products.
Total score
7/10

Here at Hey Spot Me Girl, we're all about safety – so we wanted to remind you to double-check with your doctor or physician if you have any concerns at all about introducing a new supplement into your diet.
Whilst supplements could be a great boost to your lifestyle, they could also have adverse effects on your body if not used properly, or if you have sensitivity to any of the ingredients. So, make sure you always check the label fully. Also, make sure you stick to the usage instructions, particularly during the first week.
It's also worth pointing out you shouldn't rely on supplements alone to achieve your physique goals. Remember girls, supplements are enhancers – not the only answer!
A balanced diet, consistent workout plan and sensible lifestyle choices are the fundamentals behind real change – and your supplement should only ever be used as a way of optimizing the results of your hard work, not a way of replacing it altogether.
So, whatever supplements you choose to improve your life, make sure your health and welfare is always paramount over anything else every single time.
---
*DISCLAIMER: These statements have not been evaluated by the Food and Drug Administration. This product is not intended to diagnose, treat, cure, or prevent any disease. Products are intended for use alongside a diet and exercise regime. The views and nutritional advice expressed by Hey Spot Me Girl are not intended for the purpose of medical advice.
Individual results may vary. Please always consult your health care provider if you are taking any medications or have any medical condition. Must be 18 years or older to purchase. Always reference the ingredients and directions on the product label.