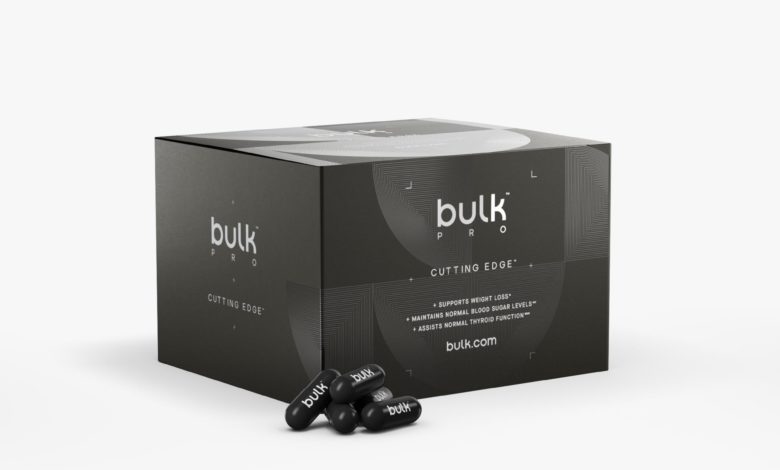 Reviews
Bulk PRO Cutting Edge Review 2021 – How Good Is It?
Can it help women burn fat?
Cutting Edge Overview
Bulk PRO's Cutting Edge fat burner contains a fully transparent 10-part formula of natural ingredients dedicated to helping you lose weight. It focuses on supporting many aspects that could contribute towards weight loss, such as thyroid regulation, metabolism function and a controlling of your blood sugar level.
Sitting amongst an array of other Bulk PRO products, the creators say this fat burner has the same level of quality – with optimal doses of every ingredient, each in their most bioavailable form to ensure a quicker absorption into your body.
So far so good. But here at Spot Me Girl, we want to peel back the sheen of their brand marketing and uncover the real truth behind this fat burner. We investigate how Cutting Edge works, the effectiveness of the formula and whether this is really as good as they say it is.
Read on ladies to find out more!
Pros and Cons of Cutting Edge
Pros
Fully transparent formula
Vegan friendly
Supports metabolism and thyroid function
Helps suppress appetite with proven dose of glucomannan
Cons
High caffeine content
It's missing some of the more, effective clinically proven fat burning ingredients

Cutting Edge: The Ingredients
As we noted earlier, the formula is completely transparent so you can see exactly how much you're consuming of each component. This is great for a number of reasons. The first is that we, as women, need to be aware of our tolerances. Caffeine, for example, can have more adverse effects on many more women compared to men. So, knowing exactly how much is in a supplement before you take it can save you suffering from side effects due to sensitivity in the long run.
The flip side is that you know exactly what you're paying for. In some supplements that use proprietary blends with no individual doses, the amount they have used may not even be effective deeming it a waste of time and money.
Let's discover the core ingredients of Bulk Cutting Edge to see how effective they are.
Glucomannan – Glucomannan has become a go-to ingredient for many premium fat burners on the market. As a water-soluble dietary fiber, it can contribute to weight loss in a number of ways. Not only is it low in calories, but it also acts as a great appetite suppressant. When consumed, it becomes like a gel in your stomach, taking space and delaying stomach emptying, giving you that sense of satiety – or fullness[1]. It also reduces the absorption of protein and fat, as well as feeding your gut bacteria, promoting better digestion which, in turn, has been linked to weight loss[2].
Caffeine – This natural stimulant has been included in Cutting Edge's formula at an optimum dose of 300mg per daily serving. The benefits of caffeine to weight loss are pretty impressive. Not only does it banish fatigue[3], it also stimulates your brain using dopamine and norepinephrine so you feel more alert, focused[4] and in a better mood[5]. These factors alone could contribute to better workouts when in a calorie deficit. Studies have also linked caffeine to fat burning, with results showing an increase in metabolism by up to 11%[6] and fat burning up to 13%[7]. The only red flag we'd raise is that the dosage is quite high so if you're sensitive to caffeine you may want to start on lower servings to determine your tolerance.
Cinnamon Extract – This versatile spice boasts a whole host of medicinal purposes – including treating respiratory illness, gynecological issues and digestive problems[8]. In recent years, it's become a popular weight loss support. It has been linked to lowering blood sugar levels by decreasing the amount of glucose that enters your bloodstream after your meal. Having lower blood sugar could contribute significantly towards better fat burning as it stops your body producing too much insulin and storing the excess energy rather than burning fat[9]. Cinnamon has also been linked to better appetite control[10] too.
Choline Bitartrate – Choline shares many benefits with the vitamin B complex which can contribute towards weight loss. As an essential nutrient, it is needed for bodily health and function – including healthy brain development, muscle movement and lipid (fat) metabolism[11]. Because it is so adept at metabolizing fats, choline could also help towards greater satiety[12] which will put a stop to unnecessary snacking so you can stick to your lower calorie diet easier.
Chromium Picolinate – This multi-faceted mineral has been linked to a number of benefits which could promote improved weight loss. Research shows chromium picolinate could improve your body's response to insulin for lower blood sugar levels[13]. One study which involved overweight women taking chromium picolinate over an 8 week period experienced reduced hunger and cravings, which led to weight loss due to a lower daily calorie intake[14]. Though much research has been done surrounding chromium picolinate's effectiveness to weight loss, results have been mixed. Whilst some studies showed a very small loss in weight[15], others reported no change at all on body composition – even when combined with exercise[16] which calls into question the effectiveness of this mineral to reducing body fat.
Selenium – One of the more unique approaches to a fat burner formula is Cutting Edge's inclusion of selenium for thyroid support. Your thyroid gland helps to control your metabolism so if it is not working properly, your metabolism could slow down, leaving you feeling tired and gaining weight[17]. Selenium helps to activate thyroid hormones so they can be used properly in your body[18], therefore could indirectly help speed up your metabolism. One thing to note is selenium in large amounts can be toxic so make sure you're paying attention to any negative reactions happening in your body as a result of taking this supplement. Some reported symptoms of too much selenium were diarrhea, fatigue, hair loss, joint pain and nausea[19].
| Ingredients | Amount per Serving | % Daily Value |
| --- | --- | --- |
| Glucomannan | 3000 mg | * |
| L-Phenylalanine | 400 mg | * |
| Caffeine | 300 mg | * |
| Cinnamon Extract | 250 mg | * |
| Peppermint Leaf Powder | 50 mg | * |
| Choline Bitartrate (providing 83mg of choline) | 203 mg | * |
| BioPerine® | 5 mg | * |
| Chromium Picolinate | 110 µg | * |
| Selenium Methionine | 55 mg | * |
| | | |
| | | |
| | | |
| | | |
| | | |
| | | |
| | | |
*Daily Value (DV) not established


How does Cutting Edge work?
Cutting Edge fat burner brings together a natural profile of ingredients to tackle many aspects of weight loss. The 10-part formula works to control your appetite, increase lipid metabolism and regulate blood sugar. The thyroid support in the formula proposes to give your metabolism an extra kick and make sure it's working to its full potential.
By combining strong appetite suppressants like glucomannan with energy boosters like caffeine, Cutting Edge hopes to encourage weight loss through quelling hunger so you can stick to your diet better and avoid feelings of fatigue caused by your calorie deficit. You can also enjoy a better mood, more focus and increased fat burning through thermogenesis from the likes of caffeine.
What are the benefits of taking Cutting Edge?
The star of Cutting Edge's show really lies in its appetite-suppressing components, with one of the most well-renowned and effective craving stoppers on the market – glucomannan. With the help of this fiber, alongside other hunger controllers, you'll be able to stick to your diet easier without those unhealthy cravings getting in the way of your weight loss.
The inclusion of stimulants like caffeine will help replace energy lost as a result of your calorie deficit. Caffeine will help you overcome fatigue, stay more focused throughout your day and support productive workouts. You could even see an improvement in your mood and motivation too.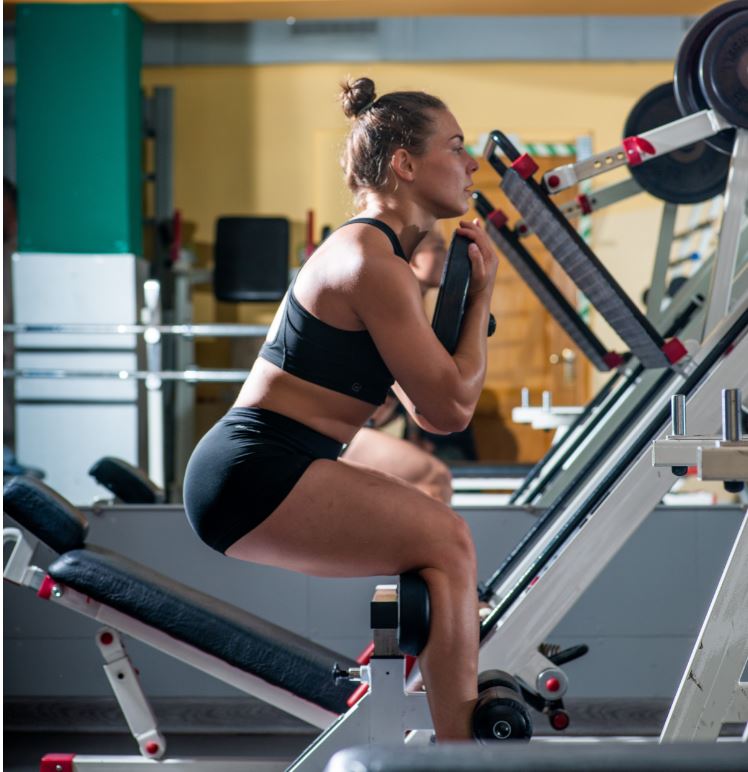 One thing we like about this weight loss supplement is its slightly different approach to fat shedding. By using components like cinnamon to control your blood sugar levels, you're less likely to store energy unnecessarily and continue to burn fat productively.
Faster metabolism with enhanced fat burning
By utilizing the likes of selenium to support your thyroid functionality, you could see an improvement in your metabolism and burn more calories. Other ingredients like caffeine provide a thermogenic approach, heating your body and speeding up your metabolism for faster fat burn – even when resting.
How to take Cutting Edge
The recommended capsule serving per day is 6 in total. Bulk suggest taking 2 capsules per serving, 3 times a day – ideally on an empty stomach.
They also advise to drink 2 full glasses of water with each serving to ensure the capsules reach your stomach. Also, don't exceed the recommended dose.
In addition, you may also want to assess your tolerance of the supplement within the first couple of weeks due to its caffeine content to avoid any unpleasant side effects from too much caffeine.
---
Cutting Edge results – before and after
We couldn't find any before and after pictures which were as a direct result of Cutting Edge. Many people had used a combination of supplements to get optimized results so it's difficult to determine the effectiveness of Cutting Edge alone.

Cutting Edge reviews – what are other people saying?
On Bulk's website, there is an array of positive reviews, commenting on Cutting Edge's quality and effectiveness. However, we found a handful of negative comments, too, reporting no results at all. On neutral platforms like Amazon, there was an overall positive response with 60% of people rating it 5 stars, whereas others found it a waste of money.
Amazon reviews:

Bulk.com reviews:


Does Cutting Edge have side effects?
As with any supplements, you have to consider your tolerance to certain ingredients. Caffeine, for instance, can affect women more than men, potentially causing stomach upset, nausea and insomnia. The 300mg caffeine content of Cutting Edge does seem a little high – 100mg is usually the amount found in a strong coffee.
So, if you enjoy caffeinated drinks throughout the day, make sure you take into account the additional amounts you'll be taking from the supplement too to ensure you don't experience any negative side effects.
Selenium is another component that could cause negative reactions. As we mentioned earlier, studies have shown that too much selenium can actually be toxic for your body, causing unpleasant side effects like fatigue and diarrhea[20].
We recommend taking a lower dose of the supplement for the first week or so, to get to grips with your tolerance and make sure your body is reacting normally.
Cutting Edge Review: Our Conclusion
All in all, Cutting Edge seems to have a lot going for it in terms of weight loss potential. A number of ingredients in the 10-part formula are well-researched and have been proven aids to losing weight. The inclusion of glucomannan, for example, will certainly contribute towards a better control over appetite and caffeine has been evidenced to help promote a faster metabolism, boosted energy and better cognition too.
The other benefits like thyroid support and blood sugar control could also play important roles in increasing the effectiveness of this supplement for burning fat and losing weight too.
That being said, the formula does miss those stronger fat burning ingredients found in many other weight loss supplements on the market, such as green tea extract and Capsimax. Without these powerful thermogenics, the formula does feel a little weak compared to its competition – which may explain the mixed reviews from consumers regarding its effectiveness.
If you're undecided, we highly recommend you view our Editor's Choice Best Fat Burners for Women for a list of safe, effective products.
Total score
7/10

Here at Hey Spot Me Girl, we're all about safety – so we wanted to remind you to double-check with your doctor or physician if you have any concerns at all about introducing a new supplement into your diet.
Whilst supplements could be a great boost to your lifestyle, they could also have adverse effects on your body if not used properly, or if you have sensitivity to any of the ingredients. So, make sure you always check the label fully. Also, make sure you stick to the usage instructions, particularly during the first week.
It's also worth pointing out you shouldn't rely on supplements alone to achieve your physique goals. Remember girls, supplements are enhancers – not the only answer!
A balanced diet, consistent workout plan and sensible lifestyle choices are the fundamentals behind real change – and your supplement should only ever be used as a way of optimizing the results of your hard work, not a way of replacing it altogether.
So, whatever supplements you choose to improve your life, make sure your health and welfare is always paramount over anything else every single time.
---
*DISCLAIMER: These statements have not been evaluated by the Food and Drug Administration. This product is not intended to diagnose, treat, cure, or prevent any disease. Products are intended for use alongside a diet and exercise regime. The views and nutritional advice expressed by Hey Spot Me Girl are not intended for the purpose of medical advice.
Individual results may vary. Please always consult your health care provider if you are taking any medications or have any medical condition. Must be 18 years or older to purchase. Always reference the ingredients and directions on the product label.