Reviews
Transparent Labs PhysiqueSeries Fat Burner Review – Does it work?
Can it help shift fat?
PhysiqueSeries Fat Burner overview
Known for developing some of the cleanest supps on the market, Transparent Labs don't cut any corners when it comes to its products. The creators always look to use clean, natural ingredients to develop supplements that support a variety of health goals.
PhysiqueSeries Fat Burner is one of its most popular fat burners and claims to make weight loss 'enjoyable'. Completely natural and transparent, you know exactly what you get from this supplement.
Find out what actually works
– View our best fat rated burners – 
Using a concoction of powerful fat fighting ingredients, it supports appetite suppression, increased metabolism, better energy and improved mood to make the fat loss process that little bit easier. For women struggling to curb the hunger cravings or stay motivated, PhysiqueSeries Fat Burner may be the perfect solution.
Can it truly help you burn more calories and ultimately lose excess fat? This Spot Me Girl, Transparent Labs PhysiqueSeries Fat Burner Review will find out.
Pros and Cons of PhysiqueSeries Fat Burner
Pros
Completely transparent and natural ingredients label
Superior thermogenic properties
Scientifically proven formula
Mood boosting elements
Hunger preventing
Vegetarian friendly
Cons
Could have more appetite suppressant elements like glucomannan
High price tag
Only available direct
Find out what actually works
– View our best fat rated burners – 
PhysiqueSeries Fat Burner: The Ingredients
Transparent Labs PhysiqueSeries Fat Burner contains multiple active ingredients that have been selected with careful, scientific consideration. Many of its ingredients are common in fat burners. Here's a closer look:
Cayenne Pepper – Packed with thermogenic capsaicin compounds, cayenne pepper works to ramp up daily calorie burn by speeding up your metabolism. It may also improve lipolysis, your body's ability to convert fat into energy[1].
5-HTP – Often used as an ingredient to raise serotonin levels (the hormone responsible for feelings of well-being and happiness) 5-HTP may protect against low mood and reduce hunger cravings[2].
Caffine Anhydrous – You'll find this ingredient in most fat burners. In PhysiqueSeries Fat Burner, it plays a role in enhancing energy expenditure and improving your focus to stay motivated when cutting calories[3].
Forslean – A plant extract native to subtropical and warm temperate habitats, Forslean works by stimulating the release of fatty acids from stubborn fat tissue, promoting the reduction of body fat percentage[4].
Serving Size: 2 Capsules
Servings Per Container: 60
Amount Per Serving
% DV
Forslean (10% Coleus Forskohlii)
250mg
*
Green Tea (50% EGCG)
200mg
*
5-HTP
150mg
*
L-Tyrosine
150mg
*
L-Theanine
120mg
*
Caffeine Anhydrous
120mg
*
White Willow
60mg
*
Cayenne Pepper
50mg
*
Synephrine HCI
25mg
*
*Daily Value (DV) not established
Find out what actually works
– View our best fat rated burners –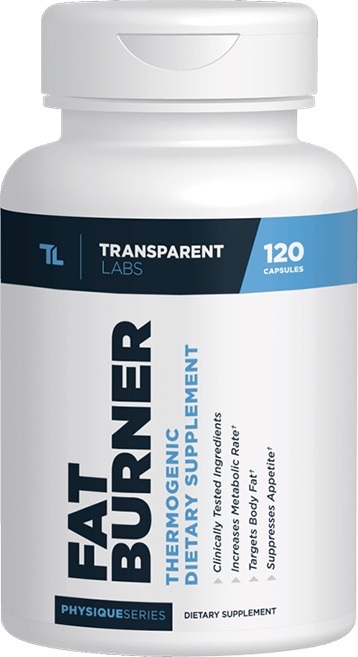 How does PhysiqueSeries Fat Burner work?
PhysiqueSeries Fat Burner is best taken alongside a healthy diet and exercise regime. The creators don't claim it as a magic pill that'll work wonders on your weight loss results – instead it acts as a support system. According to Transparent Labs, fat loss can only be expedited in 3 ways:
By raising basal metabolic rate
Preventing hunger cravings
Creating an enjoyable weight loss lifestyle
This fat burner promises to help you accomplish all three.
The thermogenic elements of cayenne pepper, green tea and synephrine work to boost your body's resting metabolic rate to increase calorie burn. Clean energy and focus from the caffeine and L-theanine should reduce physical and mental stress.
Alongside, ingredients like 5-HTP have been shown to lower hunger pangs and boost mood to keep motivation high. The mood boosting element is important, especially for women who struggle to stay on track.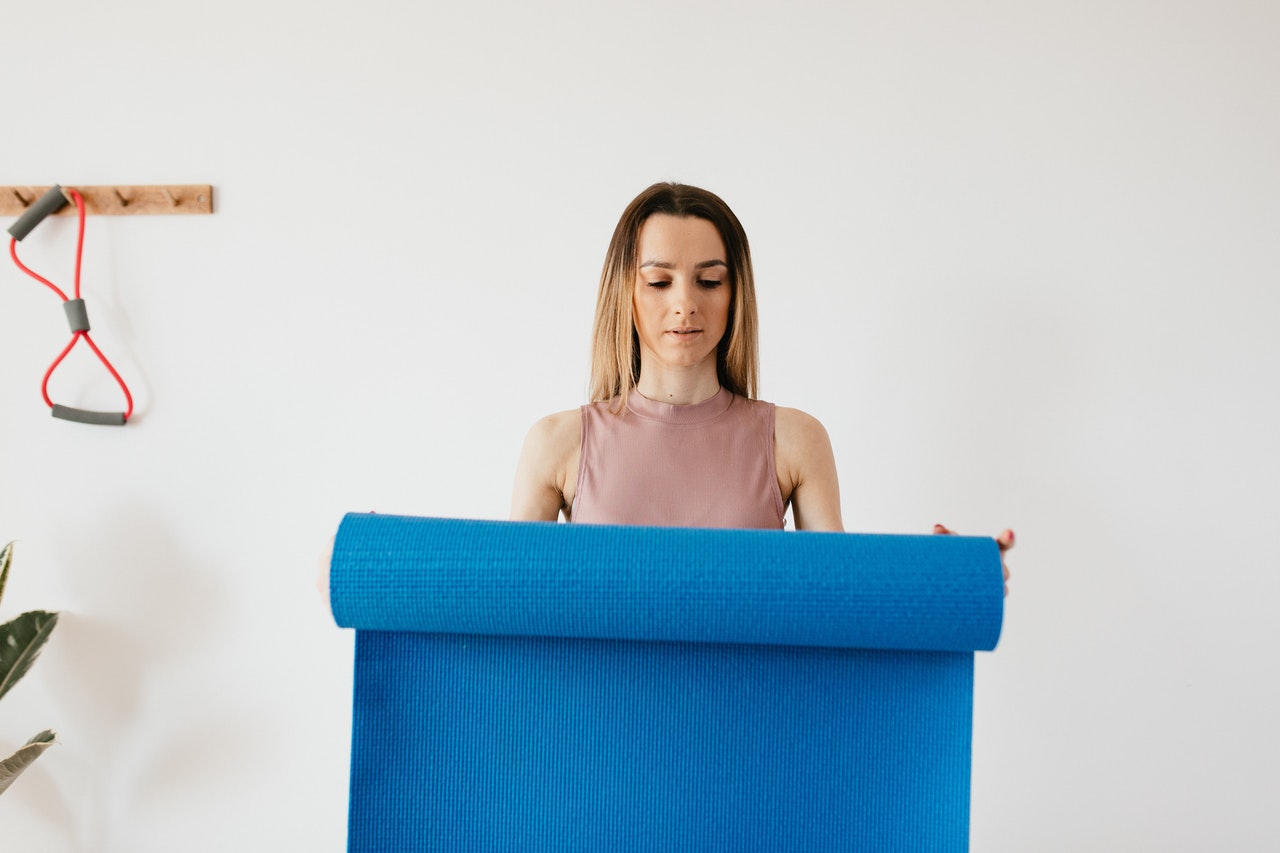 What are the benefits of taking PhysiqueSeries Fat Burner?
This supplement contains quite a fair amount of caffeine (at 240mg per serving) but alongside ingredients like L-theanine, the stimulating effects of it are reduced. This equals a clean and long-lasting energy lift and increased concentration to help you stay driven throughout the day.
Caffeine has seriously effective fat burning properties and has been shown to increase calorie burn by as much as 150 kcals per day[5]. By including other potent thermogenic compounds in the formula, PhysiqueSeries Fat Burner could increase your energy expenditure by raising thermogenesis. The formula also works to stimulate the release of fatty acids from stubborn fat tissue, promoting further fat loss.
Reducing calories is difficult when you're exercising regularly. Hunger cravings aren't easy to keep at bay either. In PhysiqueSeries fat burner, appetite suppressing ingredients help to keep a lid on your cravings and reduce calorie intake.
The weight loss process isn't easy, but this supplement aims to reduce the lows associated with reducing calories. Natural endurance boosters help to improve drive and concentration when you feel like giving up.
How to take PhysiqueSeries Fat Burner
Always follow the product's directions when you start taking a supplement.
According to the PhysiqueSeries Fat Burner directions, you should take two capsules with lots of water, twice daily and at least 30-60 minutes before your meals. To assess tolerance, you should also start with one capsule twice daily for the first three days.
Never exceed the stated dose at any time and seek medical advice if you have any health issues. If you're ever doubtful about taking a new supplement or beginning a new nutritional program, we highly recommend you talk to a healthcare professional first.
---
PhysiqueSeries Fat Burner results – before and after
This supplement has been on the market for a while now and there are many positive written testimonials. In terms of before and after results in photos however, there aren't many online.
We were able to find some before and after results and testimonials (which we'll go into more detail about a little later in this review.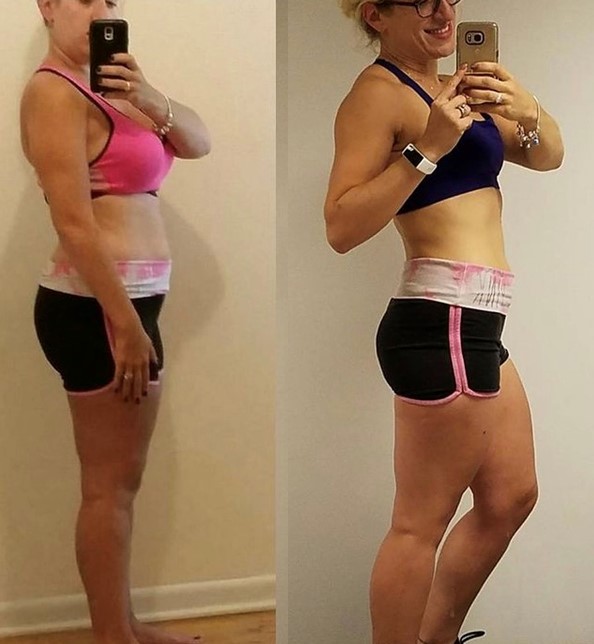 Connie
"I'm getting stronger and feeling good overall!" Published August 2017
Find out what actually works
– View our best fat rated burners – 
PhysiqueSeries Fat Burner reviews – what are other people saying?
Transparent Labs PhysiqueSeries appears to be a favorite for many people looking to get a leaner look. Reviews online are generally praiseworthy. This is as expected, since Transparent Labs are one of the biggest and most trusted supplement companies in the world.
Here are some reviews from the company's website that will give you an insight into how this supplement works.




PhysiqueSeries is a completely natural fat burner that aligns with the latest research, so the risk of side effects is low.
However, it's also a stimulant-based product so there may be a risk associated with this. Consuming too much caffeine can cause a variety of side effects including insomnia, nervousness and stomach cramps.
As long as you make sure to reduce your caffeine consumption throughout the day alongside taking this supplement, you should be safe.
You should also be cautious of the ingredient synephrine. Although it's completely natural and research deems it safe, consumption in large quantities could trigger side effects. These include the risk for high blood pressure, fainting and headaches[6].
To avoid any potential side effects, always follow the directions on the bottle.
PhysiqueSeries Fat Burner Review: Our Conclusion
We're fans of the Transparent Labs product catalogue and always have great praise for them. They pay careful attention to the ingredients included and even focus on the correct dosages to ensure each inclusion can benefit your health in some way.
PhysiqueSeries Fat Burner is completely natural, the ingredients label is transparent and there are also no proprietary blends. Each inclusion has an impact on aiding weight loss and is backed by all the relevant scientific support.
You get a good balance of thermogenic fat burning alongside the benefits of appetite reduction, better energy levels and lowered stress. The creators know exactly what someone would need when they're cutting calories and exercising regularly.
More vitamins and minerals like vitamin B and zinc may have helped us score it higher. These can be hugely beneficial for overall female health and benefit your energy levels too. Glucomannan may also be a good addition to boost its appetite-suppressing properties.
If you need a supplement to support your efforts and want to maintain lean muscle, PhysiqueSeries Fat Burner should certainly help. But there are much better options out there. Check out our Editor's Choice Best Fat Burners for Women for a list of safe, effective products.
Total score
7/10
Find out what actually works
– View our best fat rated burners – 
Here at Hey Spot Me Girl, we're all about safety – so we wanted to remind you to double-check with your doctor or physician if you have any concerns at all about introducing a new supplement into your diet.
Whilst supplements could be a great boost to your lifestyle, they could also have adverse effects on your body if not used properly, or if you have sensitivity to any of the ingredients. So, make sure you always check the label fully. Also, make sure you stick to the usage instructions, particularly during the first week.
It's also worth pointing out you shouldn't rely on supplements alone to achieve your physique goals. Remember girls, supplements are enhancers – not the only answer!
A balanced diet, consistent workout plan and sensible lifestyle choices are the fundamentals behind real change – and your supplement should only ever be used as a way of optimizing the results of your hard work, not a way of replacing it altogether.
So, whatever supplements you choose to improve your life, make sure your health and welfare is always paramount over anything else every single time.
Find out what actually works
– View our best fat rated burners – 
---
*DISCLAIMER: These statements have not been evaluated by the Food and Drug Administration. This product is not intended to diagnose, treat, cure, or prevent any disease. Products are intended for use alongside a diet and exercise regime. The views and nutritional advice expressed by Hey Spot Me Girl are not intended for the purpose of medical advice.
Individual results may vary. Please always consult your health care provider if you are taking any medications or have any medical condition. Must be 18 years or older to purchase. Always reference the ingredients and directions on the product label.