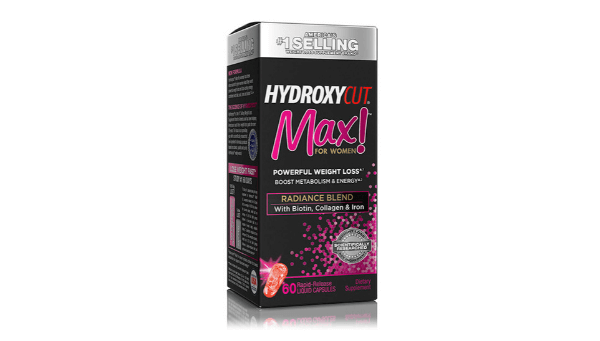 Reviews
Hydroxycut Max Fat Burner for Women Review – Magic or Hoax?
Could You Lose Weight with Hydroxycut Max?
Introducing Hydroxycut Max! Fat Burner for Women
When it comes to fat burners for women, the market can be somewhat sparse. Enter: Hydroxycut Max! for women – the supplement that claims to not only be packed with weight loss components, but also improves your general wellbeing too.
Find out what actually works
– View our best fat rated burners – 
Sounds too good to be true…? Let's see what Hydroxycut Max fat burner for women is all about.
What are the benefits of taking Hydroxycut Max!
Whilst this fat burner may appear to be like any other – claiming rapid, powerful weight loss with the backing of caffeine ingredients, proven to help with everything from exercise performance to burning calories and reducing appetite[1] –  there seems to be more to this fat burner than meets the eye.
More than just a blend of typical weight loss components, Hydroxycut Max fat burner is packed with well-known vitamins and minerals such as biotin, folic acid and iron, as well as superfoods from around the world – all linked to improving various aspects of a woman's health, from hair quality[2] to mood swings[3] and even heart disease[4]. It also contains collagen and argan oil – both linked to smoothing out wrinkles[5] and reducing signs of aging[6].
On face value, they seem to have thought of everything a woman could want in a supplement… Plus a little bit more.
Find out what actually works
– View our best fat rated burners – 
Is Hydroxycut Max! Safe
Whilst Hydroxycut Max! promotes a natural array of ingredients, the caffeine content is something to be aware of when taking it. As a natural stimulant, it's advisable to assess your tolerance of the product when you first start on the course and, as with most caffeine products, make sure you avoid consumption before bedtime to ensure a good night's sleep.
Apart from that, it is fully transparent with the ingredients, plus has avoided the use of a proprietary blend meaning you know exactly what you'll be consuming.
Ingredients
The supplement ingredients are divided into two sections –  the top minerals and vitamins are what they call a 'Pro Clinical Hyroxycut Max! Blend', made up of three segments so you can easily identify the prospective benefits.
Folic Acid
Folic acid has been linked to all sorts of health benefits, including fertility enhancement, as well as a preventative component against ailments like kidney disease and diabetes. It has also been suggested that it can help improve mood and the general wellbeing of your brain[7]. As many of us know, having a positive mind-set is key on the journey to weight loss, as it can help with exercise performance, regulating eating habits and motivation to ultimately achieving your goals[8].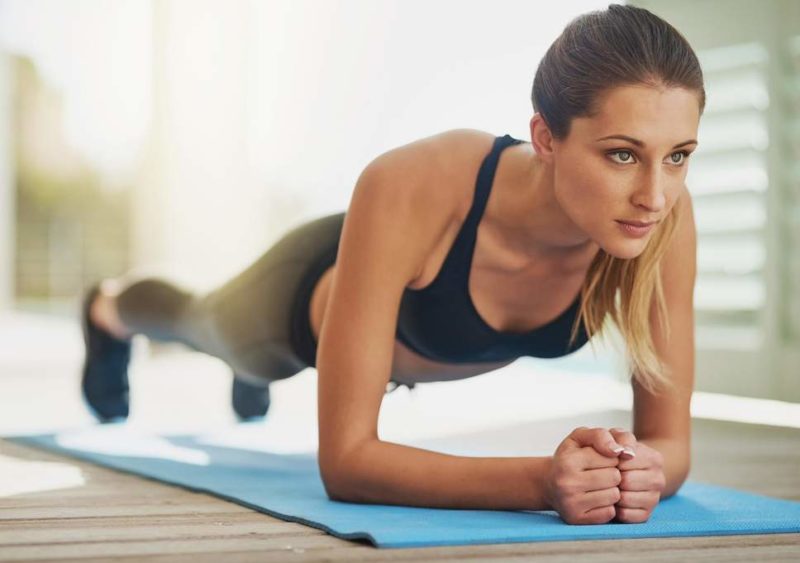 Biotin
Although known as vitamin H, biotin is part of the B Complex responsible for converting food into energy. As well as this, it can also be linked to boosting hair growth[9], healthy skin and nails[10] – something that all women should surely be grateful for!
Iron
Iron is beneficial to both men and women for athletic performance due to its role in transporting oxygen in the blood so that our muscles work properly and its ability to convert carbohydrates during exercise [11]. However, women are particularly susceptible to a deficiency due to menstruation or pregnancy[12]. This can cause issues like fatigue and irritability – not great when you're trying to exercise. The addition of iron in the Hydroxycut Max! mix tackles this.
Now for the Blend…
Max! HydroxyBoost
Using a combination of powdered caffeine (caffeine anhydrous) and superfood compounds, this part seems targeted around giving you that 'boost' you've been looking for.
Caffeine itself increases your metabolism, endurance capacity and performance – especially when exercising[13] plus it can release endorphins which could leave you feeling more motivated[14].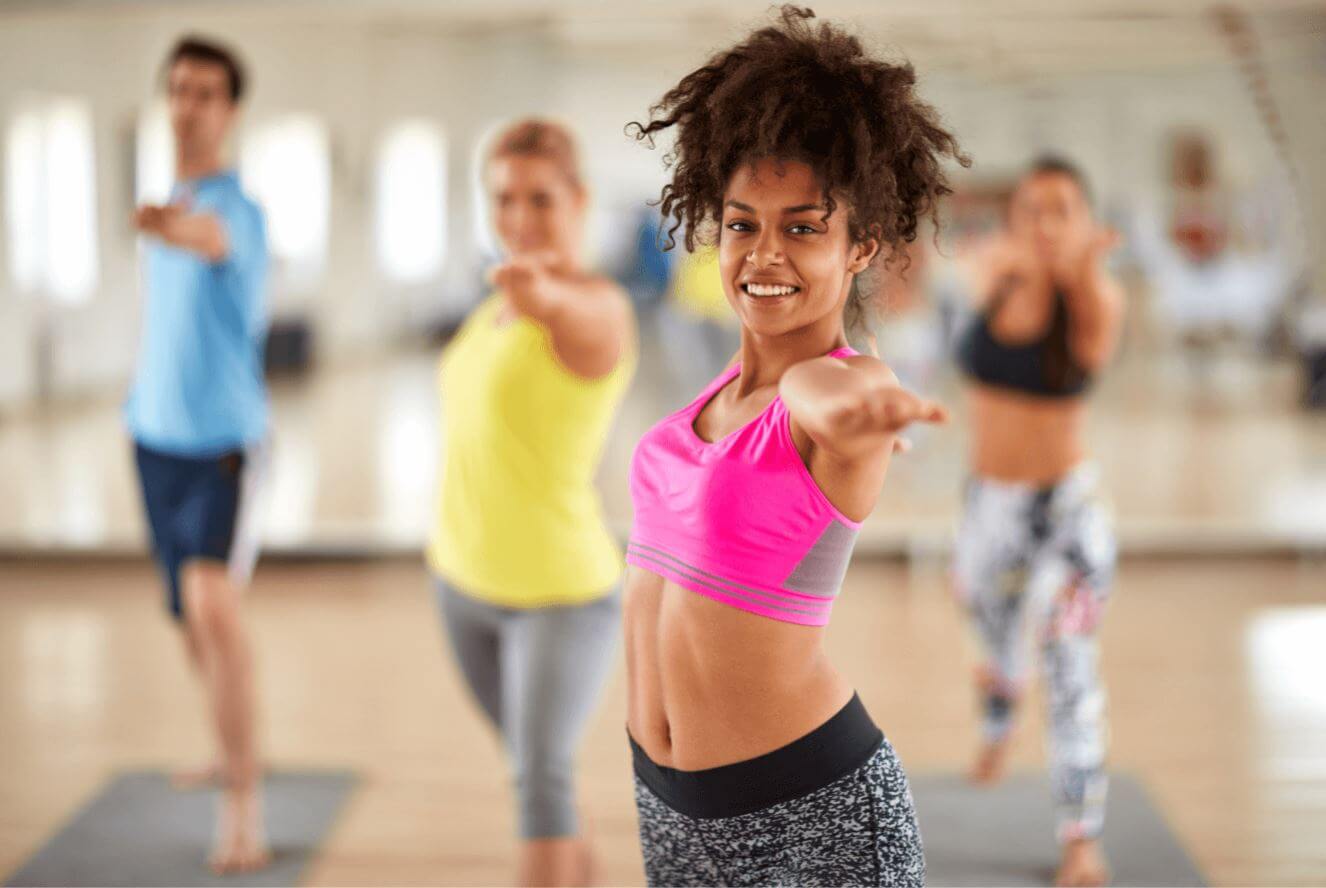 Mango in particular is stacked with vitamins, minerals and antioxidants – proven to help combat diseases such as cancer and even the aging process[15]. Kiwi's benefits include everything from reducing blood pressure to waist circumference. Being rich in dietary fiber, it can promote weight loss and improve gut health[16]. Avocado Oil, amongst having many health benefits, has also been linked to helping keep teeth and gums healthy[17].
Max! ProDefine
The Max! ProDefine brings in another caffeine component in the form of a coffee extract plus a prickly pear extract – also known as the Nopal Cactus. Robusta coffee extract – or C. canephora robusta has been highlighted on the Hydroxycut website as one of the key weight lost ingredients.
In a 60 day experiment on a group taking C. canephora robusta, the subjects lost an average of 10.95 lbs as opposed to the other group taking the placebo option, who only lost around half that on average[18]. So, although the individual results probably varied from person to person, the overall outcome was that it helped with weight loss.
The prickly pear also has its own set of benefits, including being high in antioxidants, able to regulate blood sugar levels and protect nerve cells[19].
Max! Radiance Complex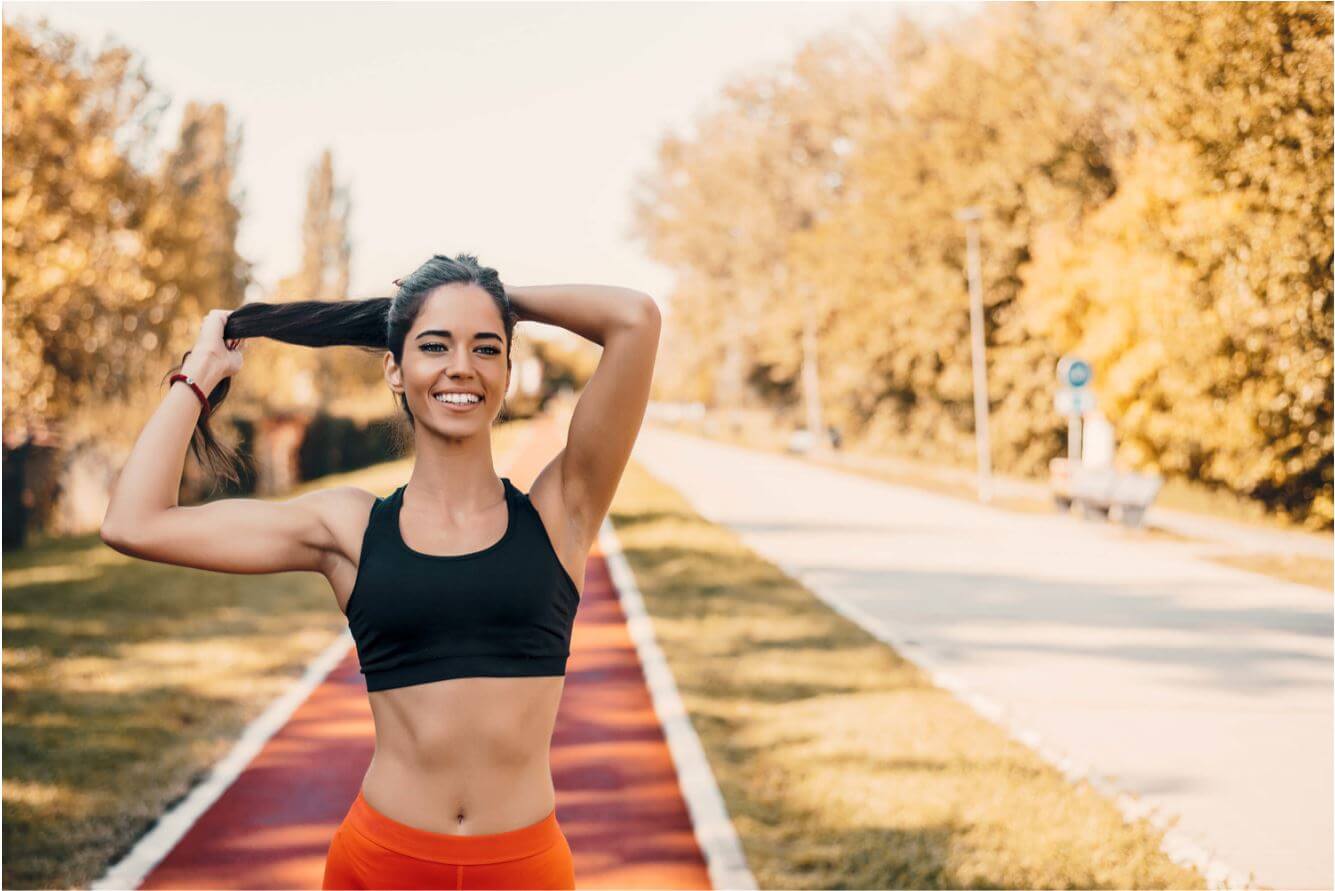 This third part of the blend features many ingredients linked to healthy skin, hair and eyes – presumably where the 'radiance' comes in. It features hydrolyzed collagen – a natural product which can supposedly smoothen out wrinkles, improve hydration[20] and even help with joint pain[21].
Combine this with the star of moisture replenishment – Argan Oil – and it's easy to see why Hydroxycut suggests you'll be looking fabulous and radiant! This vitamin E packed nut has been linked to improving everything from hair care to signs of skin aging and even heart issues[22] Plus, it's an antioxidant[23] so it can also play a part in preventing diseases such as cancer.
Full Supplement Facts
| Ingredient | Amount Per Serving (2 Rapid Release Capsules) |
| --- | --- |
| Folic Acid | 200mcg |
| Biotin | 300mcg |
| Iron (as ferrous gluconate dihydrate) | 2mg |
| Hydroxycut Max! Blend | 470mg = all blend combined |
| Max! HydroxyBoost | |
|  Caffeine Anhydrous (225mg of caffeine) | |
|  Mango (as Mangifera indica) (fruit) | |
|  Kiwi (as Actindia chinensis) (fruit) | |
|  Avocado Oil (as Persea americana) (fruit) | |
| Max! ProDefine | |
|  Robusta Coffee Extract (as C. canephora robusta) (bean) (45% chlorogenic acids) | |
|  Prickly Pear Extract (as Optunia ficus-indica) (leaf) | |
| Max! Radiance Complex | |
|  Hydrolyzed Collagen | |
|  Argan Oil (as Argania spinosa) (whole nut) | |
|  Silicon Dioxide | |
|  L-cysteine | |
|  L-methionine | |
How to take Hydroxycut Max! for women
When taking Hydroxycut Max! for women – or even any supplement with stimulants such as caffeine – you should assess your individual tolerance. They suggest a chart to help you get started:

How much is Hydroxycut Max!
You can pick up a 60 capsule bottle of Hydroxycut Max! for only $22.99 – cheaper than a lot of fat burners out there. Plus, if you buy it off the Hydroxycut website direct, you can often enjoy various deals and offers with your purchase.
Find out what actually works
– View our best fat rated burners – 
Verdict
Overall Hydroxycut Max fat burner has an impressive collection of ingredients, all designed with women in mind. It's also jam-packed with components geared towards improving the user's holistic wellbeing, as well as helping them lose weight.
Almost like a magic one-stop pill to take care of everything.r.
Although, scientifically the individual components have all been linked to successful studies to prove their effectiveness, it's always worth noting that this will not be the case across the board. Basically, as with most things, the level of effectiveness can vary from person to person, so success rates are not always guaranteed. Also, you should always combine taking fat burners with a calorie-controlled diet and exercise in order to achieve the best results.
All in all though, Hydroxycut Max fat burner – with its affordable price tag and female friendly ingredients –  does seem to be worth a try if you're looking to, not only lose weight, but look after the rest of you as well.
While this is a good product, there are much better options out there. Check out:
Find out what actually works
– View our best fat rated burners – 
Disclaimer:  The information on this site has not been evaluated by the FDA. The products on this page are not intended to diagnose, treat, cure or prevent any disease. Results in description and Testimonials may not be typical results and individual results may vary. We may earn commission if you click the links and buy the products featured on this page.
References
[1] E. Harpaz, S. Tamir, et al., 'The Effect of Caffeine on Energy Balance', Journal of Basic and Clinical Physiology and Pharmacology', Vol 28, Issue 1, (Jan 2017), pg. 1-10, https://pubmed.ncbi.nlm.nih.gov/27824614/ accessed: 02/06/2020
[2] G. Ablon, 'A 3-Month, Randomized, Double-Blind, Placebo-Controlled Study Evaluating the Ability of an Extra-Strength Marine Protein Supplement to Promote Hair Growth and Decrease Shedding in Women with Self-Perceived Thinning Hair', Dermatology Research and Practice, Article ID – 841570, (2015), https://www.hindawi.com/journals/drp/2015/841570/ accessed: 02/06/2020
[3] E.H Reynolds, 'The Neurology of Folic Acid Deficiency', Handbook of Clinical Neurology, Vol. 120, (2014), pg. 927-43, https://pubmed.ncbi.nlm.nih.gov/24365361/ accessed: 02/06/2020
[4] S.M.R. Ribeiro, J.H. Queiroz, et al., 'Antioxidant in Mango (Mangifera indica L.) Pulp', Plant Foods for Human Nutrition, Vol. 62, (2007), pg, 13-17, https://link.springer.com/article/10.1007/s11130-006-0035-3 accessed: 02/06/2020
[5] FDA, 'Dermal Fillers Approved by the Center for Devices and Radiological Health', Cosmetic Devices, https://www.fda.gov/medical-devices/cosmetic-devices/dermal-fillers-approved-center-devices-and-radiological-health#approved accessed: 02/06/2020
[6] A. Hill, '12 Benefits and Uses of Argan Oil', https://www.healthline.com/nutrition/argan-oil accessed: 02/06/2020
[7] F. Ma, Q. Li, et al., 'Effects of Folic Acid Supplementation on Cognitive Function and Aβ-related Biomarkers in Mild Cognitive Impairment: A Randomized Controlled Trial', European Journal of Nutrition, Vol. 58, Issue 1, (Feb 2019), pg. 345-356, https://pubmed.ncbi.nlm.nih.gov/29255930/ accessed: 02/06/2020
[8] C. Pullen, '16 Ways to Motivate Yourself to Lose Weight', Section 9 – 'Think and Talk Positively', https://www.healthline.com/nutrition/weight-loss-motivation-tips#section9 accessed: 02/06/2020
[9] G. Ablon, https://www.hindawi.com/journals/drp/2015/841570/
[10] N. Scheinfeld, M.J. Dahdah, R. Scher, 'Vitamins and Minerals: Their Role in Nail Health and Disease', Journal of Drugs in Dermatology, Vol. 6, Issue 8, (Aug 2007), pg. 782-7, https://pubmed.ncbi.nlm.nih.gov/17763607/ accessed: 02/06/2020
[11] N. Butler, 'Increasing Iron Intake to Improve Athletic Performance', https://www.healthline.com/health/increasing-iron-intake-improve-athletic-performance accessed: 02/06/2020
[12] N. Butler, Section – Symptoms, https://www.healthline.com/health/increasing-iron-intake-improve-athletic-performance#symptoms accessed: 02/06/2020
[13] A. Astrup, S. Toubro, et al., 'Caffeine: A Double-Blind, Placebo-Controlled Study of Its Thermogenic, Metabolic, and Cardiovascular Effects in Healthy Volunteers', The American Journal of Clinical Nutrition, Vol. 52, Issue 5, (May 1990), pg. 759-67, https://pubmed.ncbi.nlm.nih.gov/2333832/ accessed: 02/06/2020
[14] N.L. Rogers, D.F. Dinges, 'Caffeine: Implications for Alertness in Athletes', Clinics in Sports Medicine, Vol. 24, Issue 2, (Apr 2005), pg. 1-13, https://pubmed.ncbi.nlm.nih.gov/15892913/ accessed: 02/06/2020
[15] N. Khansari, Y. Shakiba, M. Mahmoudi, 'Chronic Inflammation and Oxidative Stress as a Major Cause of Age-Related Diseases and Cancer', Recent Patents on inflammation & allergy drug discovery, Vol. 3, Issue 1, (Jan 2009), pg. 73-80, https://pubmed.ncbi.nlm.nih.gov/19149749/ accessed: 02/06/2020
[16] L. Bozzetto, G. Costabile, et al., 'Dietary Fibre as a Unifying Remedy for the Whole Spectrum of Obesity-Associated Cardiovascular Risk', Nutrients, Vol. 10, Issue 7, (Jul 2018), pg. 943, https://www.ncbi.nlm.nih.gov/pmc/articles/PMC6073249/ accessed: 02/06/2020
[17] R. Andriamanalijaona, H. Benateau, et al., 'Effect of interleukin-1beta on Transforming Growth Factor-Beta and Bone Morphogenetic protein-2 Expression in Human Periodontal Ligament and Alveolar Bone Cells in Culture: Modulation by Avocado and Soybean Unsaponifiables', Journal of Periodontology, Vol. 77, Issue 7, (Jul 2006), pg. 1156-66, https://pubmed.ncbi.nlm.nih.gov/16805677/ accessed: 02/06/2020
[18] A. Margherita, 'Green Coffee Extract induces weight loss and increases the lean to fat mass ratio in volunteers with overweight problem', Dipartimento Medico-Ambulatario Obesita, https://www.hydroxycut.com/wp-content/uploads/Dellalibera2006.pdf accessed: 02/06/2020
[19] D.R. Wilson, A. Gotter, 'Nopal Cactus: Benefits and Uses', https://www.healthline.com/health/nopal accessed: 02/06/2020
[20] D. Kim, H. Chung, et al., 'Oral Intake of Low-Molecular-Weight Collagen Peptide Improves Hydration, Elasticity, and Wrinkling in Human Skin: A Randomized, Double-Blind, Placebo-Controlled Study', Nutrients, Vol. 10, Issue 7, (Jul 2018), pg. 826, https://www.ncbi.nlm.nih.gov/pmc/articles/PMC6073484/ accessed: 02/06/2020
[21] B.E. Kilinc, Y. Oc. et al., 'An Observational 1-Month Trial on the Efficacy and Safety of Promerim for Improving Knee Joint', Clinical Medicine Insights: Arthritis and Musculoskeletal Disorders, Vol. 11, (Feb 2018), https://www.ncbi.nlm.nih.gov/pmc/articles/PMC5813844/ accessed: 02/06/2020
[22] A. Hill, https://www.healthline.com/nutrition/argan-oil
[23] L.C. Lopez, C. Cabrera-Vique, et al., 'Argan Oil-Contained Antioxidants for Human Mitochondria', Natural Product Communications, Vol. 8, Issue 1, (Jan 2013), pg. 47-50, https://pubmed.ncbi.nlm.nih.gov/23472457/ accessed: 02/06/2020