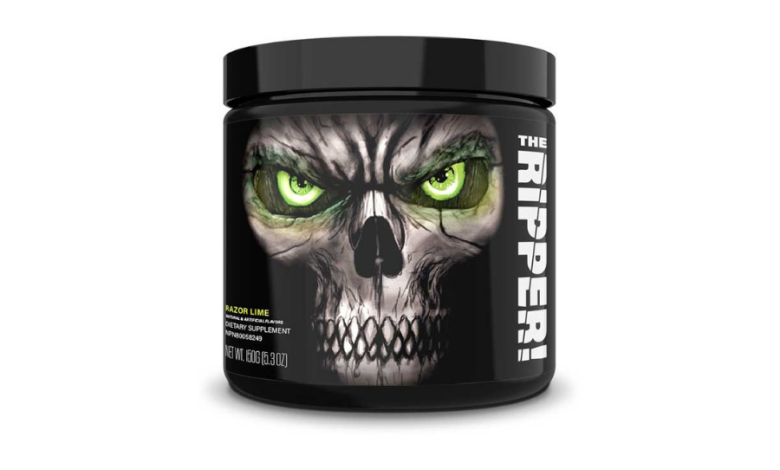 Reviews
The Ripper Review – Can you get ripped quick?
How effective is this fat burner?
The Ripper overview
JNX Sports invite you to 'GET RIPPED' with their popular fat burner The Ripper, which promises 'super thermogenesis', 'appetite control' and 'extreme energy'.
Aside from its pretty creative branding, this dietary supplement is packed with an all-natural active ingredient formula designed to help you get lean and toned to the max.
It sits amongst a wider range of products made my JNX – including a number of pre-workouts – and, similar to that of a pre-workout, comes in powder form with a range of flamboyant flavors to choose from.
Find out what actually works
– View our best fat burners for women – 
But is this fat burner as strong and effective as its branding and marketing suggests? Does it really 'kick like a bull and hit like a bolt of lightning'?
Spot Me Girl are here to uncover the truth about The Ripper so you can decide if it's the right fat burner for you!
Pros and Cons of The Ripper
Pros
Uses popular metabolism-boosters
Comes in a variety of flavors
Fun, quirky branding
Popular with its users
Cons
Fat burning formula made up of proprietary blends
Contains artificial flavorings
Some people may prefer capsules
High caffeine content
Find out what actually works
– View our best fat burners for women – 
The Ripper: The Ingredients
There is quite a lot that goes into the formula for The Ripper – featuring a lot of the standard fat burning ingredients used in many weight loss aids on the market. There are also some interesting other candidates which could really set the formula apart from its competitors.
One thing we really find disappointing, though, is that the two body shredding complexes in the formula are held in proprietary blends – meaning you don't know what dosage each ingredient has had in the overall amount shown. Due to the high stimulant content, we'd be a little wary of this supplement – especially for women, as females are generally more sensitive to stimulants than men.
But let's take a look closer, at the potential benefits The Ripper's core ingredients could offer:
Extreme Muscle Fuel – 2051mg
Beta-Alanine – Usually found in pre-workouts, this amino acid has a part to play in reducing the amount of acid that reaches your muscles during workouts. If acid levels get too much, it can prevent muscles from contracting and leave you feeling tired after high-intensity exercise[1]. By regulating acidity in your muscles, you could see improved endurance[2], reduced fatigue[3] and hit bigger goals in the gym easier.
Guarana Seed Extract – Often found in energy and soft drinks, guarana is a rich source of caffeine containing many health benefits. Caffeine is a great metabolism-booster, which can improve your body's calorie-burning potential, even at rest[4]. Guarana has also been linked to suppressing genes that aid fat cell production and slow down the process[5]. Other benefits include boosting your energy, improving focus[6] , supporting better learning potential[7] and providing anti-aging effects on your skin[8].
Caffeine – Found in several sources in The Ripper, you could see a significant improvement in your energy levels, attention-span and concentration[9]. It stimulates several hormones – including adrenaline – which activates muscles[10] and reduces fatigue during exercise, giving you better endurance[11] and improved athletic performance. Caffeine is also a thermogenic which heats up your body to stimulate a quicker metabolism for increased fat burning[12].
Ripper Shred Matrix – 1106mg
Acetyl L-Carnitine HCI – This amino acid plays a vital role in converting fat into usable energy by transporting fatty acids into your cells' mitochondria[13]. The process of this kickstarts your metabolism, keeping it ticking over at a faster pace for longer – burning off calories even after exercise. It can also support recovery after working out[14], increase muscle growth and enhance endurance[15]. In addition, it's known for lowering your blood sugar to help control hunger and cravings[16], and could improve your mood and brain power[17]
Green tea extract – This herbal tea has many talents – including aiding weight through a number of ways. A known thermogenic due to its caffeine contribution, it can help boost your metabolism and speed up fat oxidation significantly[18]. The EGCG found in green tea also works on keeping your metabolism functioning properly, with studies showing a positive correlation between EGCG and fat reduction[19].
Green coffee bean extract – This contains chlorogenic acids which could help to lower blood pressure and support healthy weight loss[20]. Sourced from pre-roasted coffee beans, green coffee bean extract does contain small amounts of caffeine[21] and has been proven to reduce body fat and keep weight gain[22] at bay in some animal studies.
| Ingredients | Amount per Serving | % Daily Value |
| --- | --- | --- |
| Vitamin C (as Ascorbic Acid) | 45 mg | 50% |
| Vitamin B12 (as Methylcobalamin) | 25 mcg | 1042% |
| Pantothenic Acid (as Calcium Pantothenate) | 4 mg | 80% |
| Chromium (as Chromium Picolinate) | 100 mcg | 286% |
| Extreme Muscle Fuel | 2051 mg | * |
| Beta-Alanine, Guarana Seed Extract (47% caffeine), Raspberry Ketones, Caffeine Anhydrous | | |
| Ripper Shred Matrix | 1106 mg | * |
| Taurine, Acetyl L-Carnitine HCI, Green Coffee Bean Extract, Green Tea Leaf Extract, Cinnamon Bark Extract, Olive Lead Extract (40% Oleuropein) | | |
Flavor: Razor Lime
*Daily Value not established.
Other Ingredients: Citric Acid, Maltodextrin, Natural & Artificial Flavor, Silicon Dioxide, Calcium Silicate, Sucralose, Acesulfame Potassium, Beta-Carotene (Color), FD&C Blue #1.
Find out what actually works
– View our best fat burners for women – 

How does The Ripper work?
Using a potent formula of thermogenics, The Ripper aims to attack your stored fat by increasing your body heat and kickstarting your metabolism around the clock. It combines this with ingredients like acetyl L-carnitine which helps transform stored fat into usable fuel to burn off, enhancing your fat burning potential.
It also comes with a good whack of stimulants to replace any energy lost when you're in a calorie deficit. Whilst increasing fat burning is important, a reduced calorie diet could initially leave you feeling groggy and lacking the drive to get through the day. By boosting your energy with the likes of caffeine and guarana, you can keep up daily tasks and workouts without having to add unnecessary calories.
Other features include vitamins and minerals key to staying healthy. Vitamin C, for example, is great for immunity and protecting against illness or disease[23]. Vitamin B12 is can help support enhanced energy, brain performance[24] and healthy hair, skin[25] and nails[26].
What are The Rippers benefits?
Better performance in workouts
One of the main things that The Ripper focuses on is giving you the foundation to see better results when working out. By using components like beta-alanine, caffeine, guarana, acetyl l-carnitine and green tea, you could see better muscle endurance, less fatigue, quicker recovery time and more muscle growth. This could lead to a more toned, sculpted physique – plus make it easier for you to stay fit and healthy.
Many of the ingredients are known thermogenics which work to increase your metabolism so you can burn off stored fat, even at rest. The creators have also brought in elements like acetyl L-carnitine which will increase the amount of available fuel there is to burn off from your stored fatty acids resulting in even more fat reduction.
Better mood and motivation
So many of the ingredients included have cognitive enhancers which could help keep stress levels at bay, balance your mood and help you stay sharp through the day. You could also see improved concentration which will help make day-to-day tasks and workouts that much easier. With a better mood, you're more likely to stay on track and keep progressing on your weight loss journey.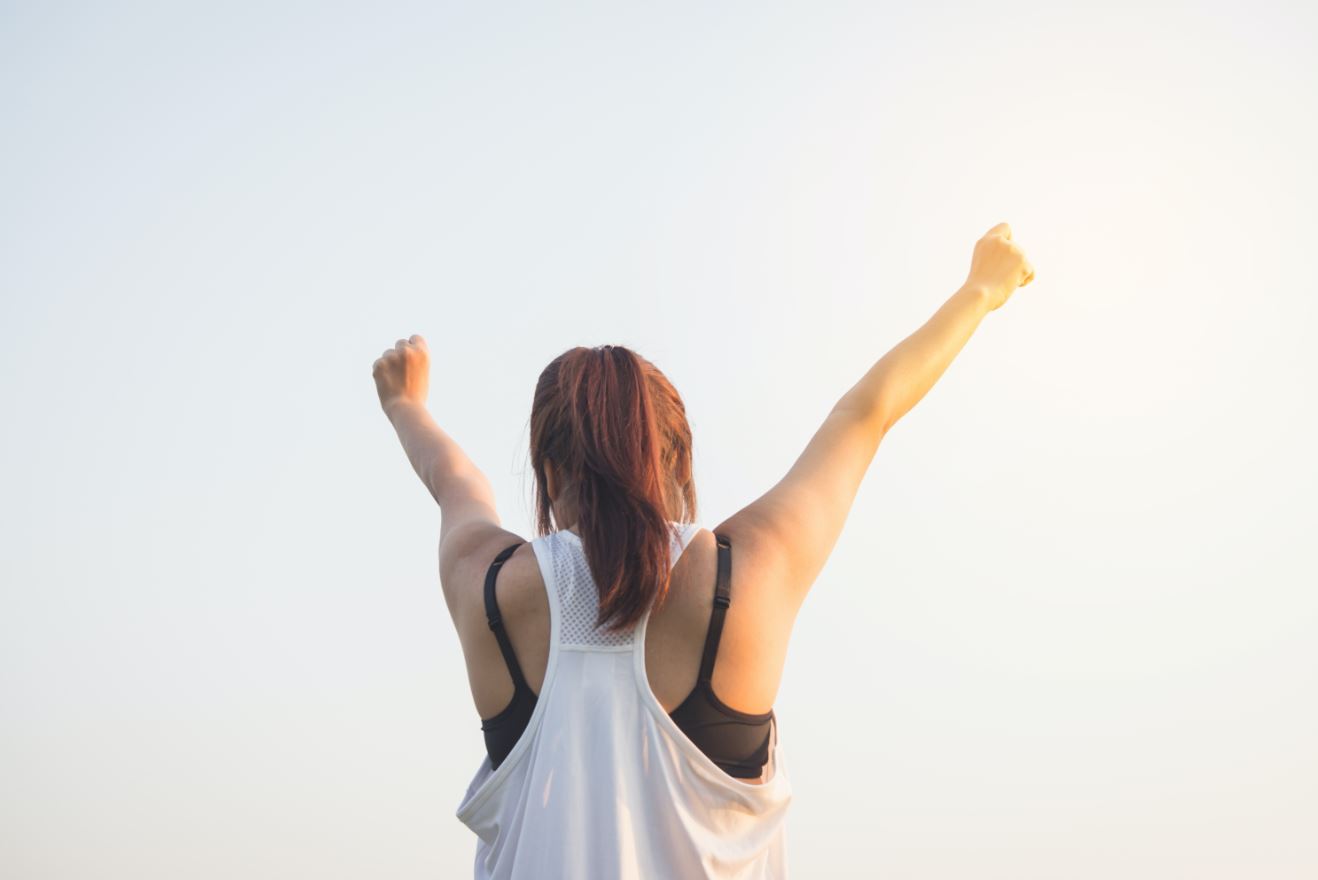 Improved immunity and health
Many of the components – like green tea[27], cinnamon[28], caffeine[29], olive leaf[30] bring with them a stack of antioxidants which can play a big role in keeping you healthy. Set aside from helping fight off small ailments like the common cold, antioxidants have also been linked to preventing multiple illnesses, including diabetes, heart disease and some cancers[31] too. Steering clear of illness could be key to keeping on track to your body goals.
How to take The Ripper
As this is not in capsule form, it will require a few more steps to consume it properly than other fat burners.
JNX recommend shaking the container or sachet before mixing 1 scoop with 5-8oz of cold water. They advise to consume before exercise to increase your workout potential.
You can take up to 3 scoops a day – but never exceed this amount within a 24-hour period.
A few things to note include being aware of the stimulant content and taking The Ripper too close to bedtime. Make sure you have your last serving at least 4-5 hours prior to make sure it won't affect your sleep quality.
As with other supplements, you should also test your tolerance by taking a reduced serving for a week or so to see how your body reacts. Once your body is used to the formula, you can up your dose to the recommended amount.
---
The Ripper results – before and after
Generally the reviews are really positive about The Ripper, however we struggled to find any before and after results across the web showing female progress.
Find out what actually works
– View our best fat burners for women – 
The Ripper reviews – what are other people saying?
Most of the reviews praise The Ripper on its taste, energy boosting and weight loss results. There are a couple of reviews on different flavors complaining about the exact opposite – which shows you can't always get it right with everyone. On the whole though, 60+% scored flavors like Raspberry Lemonade 5* on Amazon which is good to see.





Does The Ripper have any side effects?
Although we've not seen many side effects reported from The Ripper, there are a number of ingredients in the formula which you should watch out for.
Beta-alanine has been known to cause a tingly effect which is not to everyone's liking – and can be quite irritating in some cases.
Also, the stimulant content is of The Ripper is particularly high. Caffeine is found in several sources and could cause side effects for some who are sensitive to it like nausea, jitters, insomnia and headaches. Don't forget, women have a lower tolerance generally than men towards stimulants like caffeine so make sure you assess your tolerance before jumping into the full servings.
If you experience any discomfort or unpleasant side effects, you should stop taking the supplement immediately and consult your medical practitioner for advice before continuing your cycle.
The Ripper Review: Our Conclusion
The Ripper as a fat burner does appear to have an effective set of ingredients to tackle all aspects of weight loss. According to the positive reviews across different internet channels, it has been the answer to many people's weight woes.
It also seems to double-up as a strong pre-workout which could really help to elevate your athletic performance and see you achieving more than you normally would in the gym.
That being said, we do have an issue with the proprietary blends. Whilst all the ingredients have a certain amount of research to back their claims to aiding weight loss, it's difficult to determine exactly how much each component is bringing to the table without knowing the dosage size.
It's also worrying when there are so many stimulants packed into one supplement without each dose being disclosed. For some, too many stimulants could cause really unpleasant side effects – especially if you're sensitive – so you'd have to assess your tolerance with lower servings in the first few weeks to make sure you avoid unnecessary effects.
All in all, The Ripper does have a number of benefits which could help you improve workouts and achieve the physique you've been working towards quicker. If you're looking for a more transparent label, however, to avoid wasting money if it's incompatible with your body, there are other market-leading fat burners to choose from.
Find out what actually works
– View our best fat burners for women – 
Total score
6/10
Here at Hey Spot Me Girl, we're all about safety – so we wanted to remind you to double-check with your doctor or physician if you have any concerns at all about introducing a new supplement into your diet.
Whilst supplements could be a great boost to your lifestyle, they could also have adverse effects on your body if not used properly, or if you have sensitivity to any of the ingredients. So, make sure you always check the label fully. Also, make sure you stick to the usage instructions, particularly during the first week.
It's also worth pointing out you shouldn't rely on supplements alone to achieve your physique goals. Remember girls, supplements are enhancers – not the only answer!
A balanced diet, consistent workout plan and sensible lifestyle choices are the fundamentals behind real change – and your supplement should only ever be used as a way of optimizing the results of your hard work, not a way of replacing it altogether.
So, whatever supplements you choose to improve your life, make sure your health and welfare is always paramount over anything else every single time.
---
*DISCLAIMER: These statements have not been evaluated by the Food and Drug Administration. This product is not intended to diagnose, treat, cure, or prevent any disease. Products are intended for use alongside a diet and exercise regime. The views and nutritional advice expressed by Hey Spot Me Girl are not intended for the purpose of medical advice.
Individual results may vary. Please always consult your health care provider if you are taking any medications or have any medical condition. Must be 18 years or older to purchase. Always reference the ingredients and directions on the product label.