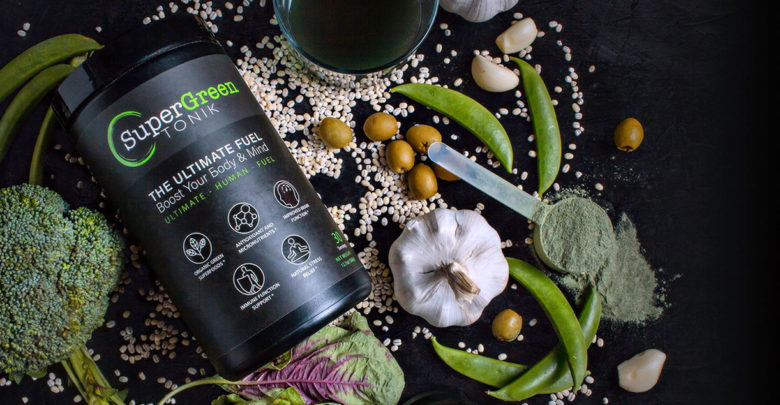 Reviews
SuperGreen Tonik Review 2021 – Is this Superfood Supplement the Ultimate Fuel for Your Body?
Superfood supplements are fast becoming a health staple. Green powders, however, have been popular among wellness crowds for years. Their simple, but sometimes powerful ingredients promise to save you hours of juicing by delivering vital nutrients in a single scoop.
But are super greens as beneficial as their creators claim? Can you genuinely get your daily needs of vegetable goodness in just one glass?
In this review, we look at the emerging SuperGreen Tonik to see exactly what it has to offer. We'll see if it really stands out from the crowd like it claims to do.
First, let's look at what SuperGreen Tonik actually is.
Introducing SuperGreen Tonik
SuperGreen Tonik, like all superfood powders, says it has the key to better health. It's essentially a drinkable multivitamin made out of whole foods instead of being isolated.
But what initially piqued our interest was its brain-boosting claims. Here at SpotMeGirl, we've got a firm interest in anything nootropics. So, even though it's not a strict brain-only supplement, we were intrigued.
When we decided to dig deeper, we saw that SuperGreen Tonik was created in 2019 by one man – Adam Wright. He says he used to be a competitive athlete before becoming ill with chronic fatigue syndrome and couldn't find relief from any supplements. So, to try to help battle tiredness and brain fog, he created his own.
That's how he was able to piece together the initial formula for SuperGreen Tonik. He then worked alongside a supplement manufacturer from the US to make it widely available as a product.
According to Adam, SuperGreen Tonik is a 5-in-1 supplement to cover your nutritional bases. He also says it's for people who suffer from fatigue and brain fog; or anyone who just wants to be healthier and on top of their game.
SuperGreen Tonik Benefits
SuperGreen Tonik is created using superfoods that're believed to be extra beneficial for your health. These are all kinds of grasses, roots, and leafy green vegetables ground down into a fine powder.
It also has a blend of proven nootropics added in too – although SuperGreen calls them brain nutrients. We'll dig deeper into the science behind these later, but for now, we're just impressed to see them.
And as of January 2021, after a slight formula change, we're glad to see SuperGreen Tonik is now suitable for vegans.
SuperGreen Tonik says it is the ultimate fuel for your body. According to their website, it can give you:
All your daily vegetables in one glass
Better focus, improved memory and productivity
The power to combat stress and anxiety with powerful apoptogenic herbs
It's clear to see that SuperGreen Tonik is more of a whole-body wellness product than anything else. None of the claims are over the top either, which is refreshing to see.
All the ingredients inside can contribute to these in some way as well. However, when they say all your daily vegetables in one glass, that's only going to be nutrients. You won't be able to get all that healthy fiber from a powder.
To see if these superfoods can really change your life in 30-seconds a day, we need to check the science. In the next section, we'll separate SuperGreen Tonik's ingredients and see how their evidence supports them. Keep reading to find out what's in it.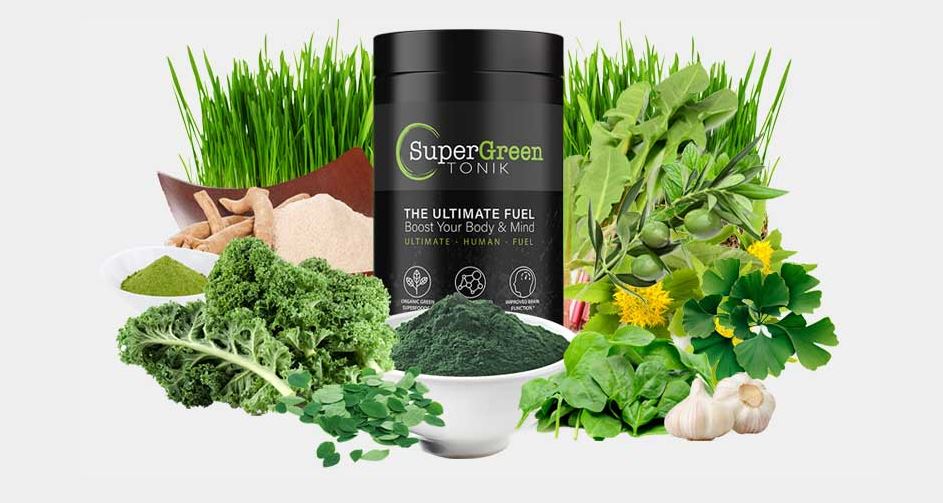 SuperGreen Tonik Ingredients – What's in it?
Before we get right into each ingredient, one thing to note is that SuperGreen offers full-disclosure labeling. The makers fully inform their customers by telling them exactly what's in their product. We feel this is an honest move that aligns with their wellness message.
The three blends
SuperGreen Tonik has a total of 17 ingredients inside its formula. These are then split up into three distinct blends:
Greens Blend – All-round health and wellbeing
Nootropic Blend – Cognitive function and brainpower
Immune Blend – Immune system support
At first glance, it's clear to see the people behind SuperGreen are taking a holistic approach with this supplement. It doesn't just factor in physical wellbeing, but brain health too.
We also felt that adding an immune blend is a unique move that not many superfood supplements are doing. One customer actually wrote a testimonial for SuperGreen Tonik, saying it helped her tackle tiredness from autoimmune disease. We've included this in another section below.
To understand how SuperGreen Tonik could work, we need to look at its ingredients. Here are the main ones included in each scoop.
Main ingredients
Organic Spirulina Powder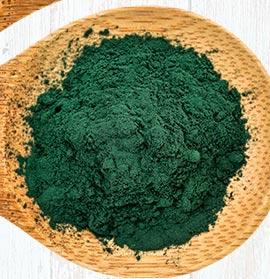 Spirulina is a type of blue-green algae with one of the richest nutrient profiles of any food[1]. Many people take it as a supplement as it's an easy way to add protein and vitamins to your diet.
Two of spirulina's most impressive abilities are lowering cholesterol[2] and reducing blood pressure[3]. Studies say it might also prevent heart disease[4], alongside helping to manage diabetes[5].
Chlorella (cracked cell)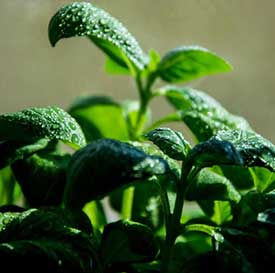 Just like spirulina, chlorella is an incredibly nutritious algae. Experts believe it to be a very good source of iron, vitamin C, and free-radical fighting antioxidants[6][7]. It might also help to keep blood pressure controlled and improve cholesterol[8][9].
Some studies show that chlorella could help remove harmful heavy metals from the body[10][11]. As such, it makes a good detoxing addition to SuperGreen Tonik's formula.
Organic Moringa Oleifera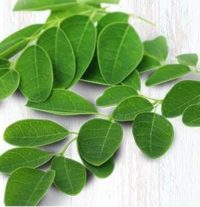 Moringa oleifera is potent in antioxidants, much like the other leafy greens in this formula. Two of these, quercetin and chlorogenic acid, might help lower blood pressure and moderate blood sugar levels[12][13].
Studies also suggest that moringa oleifera has impressive anti-inflammatory properties[14]. Given that chronic inflammation is linked to severe health risks like heart disease and cancer, this is another worthwhile ingredient[15][16].
Ashwagandha Root Extract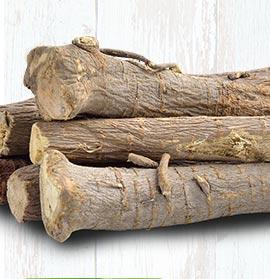 This ancient medicine moves us more into the brain health side. As an adaptogen, ashwagandha can help to relieve your mind and body from stress.
Studies have shown the root can significantly lower cortisol, the stress hormone[17]. By doing this it can also reduce symptoms of anxiety and insomnia[18]. You may also find it's improved your cognitive performance too. Tasks might become easier, and your memory a little better[19].
Interestingly, animal studies suggest ashwagandha also helps to kill cancer cells and protect you from new ones growing[20]. So, it's a great addition to bolster the health-promoting properties of all the greens.
Rhodiola Rosea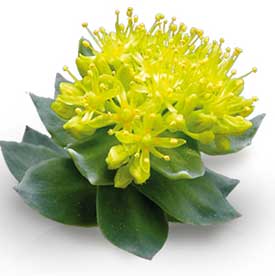 As another adaptogen, the roots of Rhodiola Rosea help the body adapt to stress. Studies have shown it to have a positive effect on fighting fatigue, as well as beating burnout[21][22]. Other research suggests the European root can boost motivation to study too[23].
Scientists have also found evidence that Rhodiola Rosea could boost exercise performance. Apparently, it can reduce the rate of perceived exertion – aka how hard you think you're working[24]. As a fitness and wellness site, we feel that this is a great addition to this formula.
Supplement facts – other ingredients
| | | |
| --- | --- | --- |
| Supplement Facts | | |
| | ** Daily Value Not Established | |
| Serving Size: 12 g | | |
| Servings Per Tub: 30 | Amount per serving | % Daily Value |
| Greens Blend | | |
| Organic Spirulina Powder | 2,000 mg | ** |
| Organic Collars (Kale) Leaf Powder | 2,000 mg | ** |
| Organic Spinach Leaf Powder | 1,000 mg | ** |
| Organic Barley Grass Powder | 1,000 mg | ** |
| Organic Chlorella (Cracked Cell) | 1,000 mg | ** |
| Organic Horseradish tree (Moringa) Leaf Powder | 500 mg | ** |
| Nootropic Blend | | |
| Ashwagandha Root Extract | 500 mg | ** |
| Bacopa Lead Powder | 500 mg | ** |
| Rhodiola Root Powder | 300 mg | ** |
| L-Theanine | 250 mg | ** |
| Ginkgo Leaf Powder | 240 mg | ** |
| Immune Blend | | |
| Dandelion Leaf Extract500 mg** | 500 mg | ** |
| Garlic Bulb Extract | 250 mg | ** |
| Olive Leaf Extract | 250 mg | ** |
| | | |
Vitamins and minerals
Breaking these blends down onto a micronutrient scale, we were very impressed. One full serving gives you your RDA of 18 individual vitamins and minerals, based on a 2,000-calorie diet. This amount should align with most women's diets – or be slightly more.
Included in this list are vitamins A, B1, B2, B6, B12, C, D, E, K, selenium, copper, niacin, zinc, manganese, black pepper extract, biotin, pantothenic acid, and folate.
Together they can help support your:
Immune system
DNA expression
Metabolism
Mood
Mental health
Hormone health
Eye health
Skin health
Energy
Hair and nail health
Bone health
Muscle function
As you can see, that's quite a lot of support for your body.
We were especially impressed at being able to get our whole RDA or iron in one serving. Experts say that we are much more likely to develop deficiencies than men are, which can, unfortunately, cause anemia[25].
There as also a few other ingredients added to the formula besides key nutrients. We didn't find the decision to use natural flavorings and anti-caking agents concerning, though. These are kept to a minimum, which is a positive for us.
In SuperGreen Tonik safe?
You should be safe to take SuperGreen Tonik. Unlike some riskier supplements, this product is simply a group of superfoods gathered in a powder.
What should make SuperGreen Tonik safe?
No proprietary blends – each ingredient is clearly labeled (nothing hidden)
Organic greens – all of the main greens are organically sourced
100% natural – no synthetic, lab-made ingredients
Clean – no additives
Well dosed – no super-servings or dangerously high doses
Naturally, you might not want to take a multi-vitamin with this product. You can certainly have too much of a good thing with some vitamins and minerals, so we suggest you don't stack two different supplements.
It's also wise to fully check the ingredient label if you have allergies. If you follow a vegan diet, you're fine to use SuperGreen Tonik.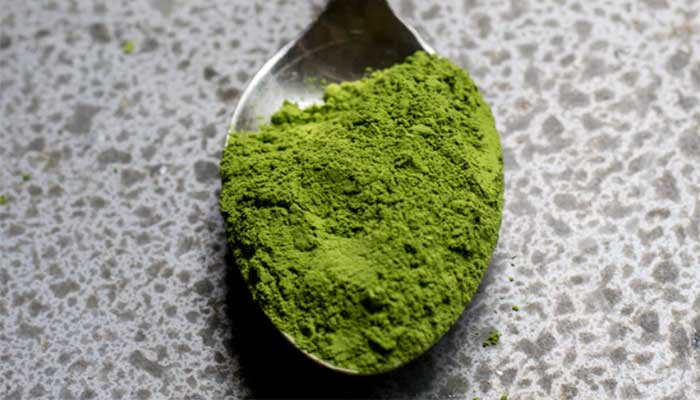 How to take SuperGreen Tonik
At first, we weren't sure how convenient SuperGreen Tonik would be. But after finding out you only need to take one scoop a day, we were impressed.
Here is how to take SuperGreen Tonik:
Take one scoop
Mix with 350 ml (12oz) water or add to a smoothie
What if you don't like the minty flavor? Not everybody is a fan of mint – especially in a drink. If you're one of those people, we'd recommend adding the powder to a strong-tasting smoothie.
What are people saying about SuperGreen Tonik?
The fact that SuperGreen Tonik is such a new product means that any testimonials are fresh and up to date. We were also able to find a lot of reviews online, mostly from other health and wellness websites.
Testimonials from customers
Below are a few thoughts from customers: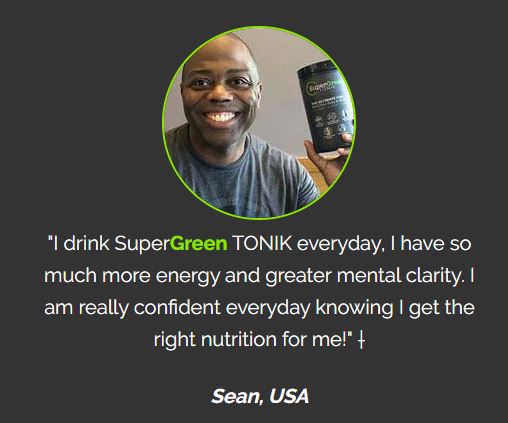 Reviewer opinions
Also, here are some key points from reviewers:
"If you are looking for a good supergreens product, you are unlikely to find a better option. SuperGreen Tonik takes some beating." – ResearchedSupplements.com
"There are several supergreen powder supplements on the market. In my mind this beats them all, it has the perfect balance. It's made from organic ingredients, there is no soy and no dairy and no other pointless additives AND it tastes NICE" – OrganicAvenue.com
"This greens may be a little higher in price than other brands, [but] we are big fans of SuperGreen Tonik and feel it is worth the money. We'd rather pay a higher price for more information and hence have greater confidence that this product actually works." – SuperGreensExpert.com
As with many supplements, price is always a talking point with reviewers. While most think it's fair – a few accept the price could be seen as steep for some people. There are also no alternative currency options, which a few reviewers have criticized too.
How much is SuperGreen Tonik?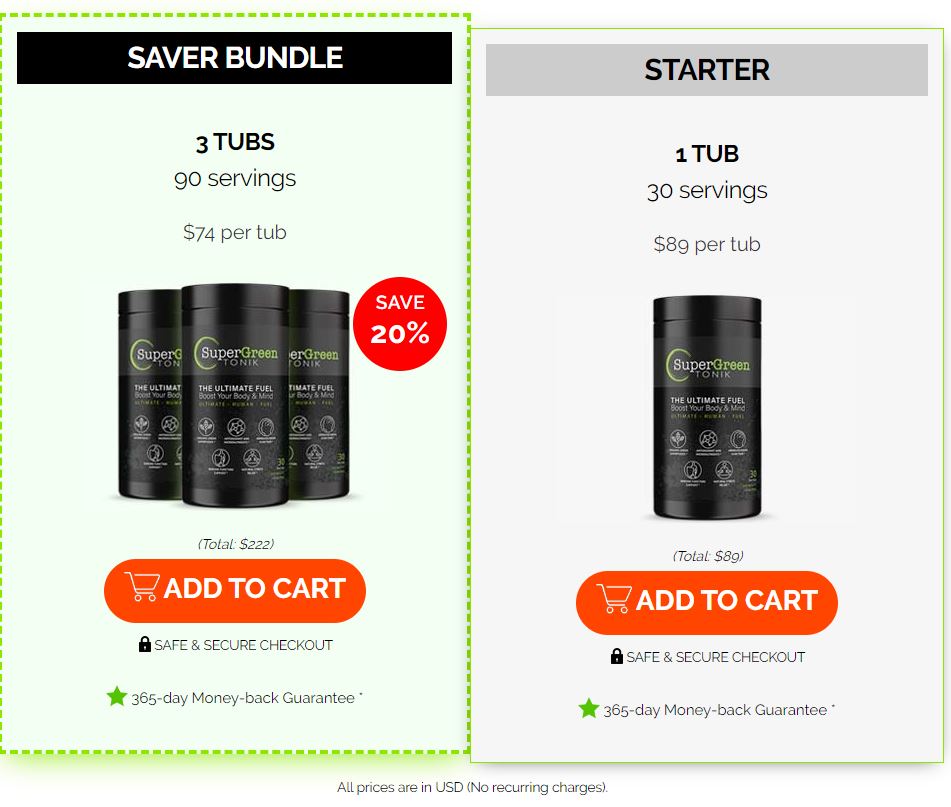 According to SuperGreen Tonik, ultimate health insurance starts from just $2.47 per day. They also compare this to your daily cup of coffee.
In terms of the total cost, though, SuperGreen Tonik is reasonable for a super greens drink. You also have two choices to choose from.
Their one-tub starter order costs $89 for 30 servings. This works out at roughly $2.96 per day if you're taking a single scoop as suggested.
Alternatively, you can order a three-tub saver bundle for $222. Choosing this option saves you $15 per tub, and $45 in total. Each serving inside this bundle costs around $2.47.
We believe that's a fair price considering what's inside the SuperGreen Tonik formula. Granted, $2.47 might be more than say a store-bought multivitamin. But we feel the fact that SuperGreen Tonik is made with wholefoods justifies the price. Your body naturally prefers these over isolated alternatives.
The verdict
Super green supplements aren't exactly new. Yet, SuperGreen Tonik has found a way to change things up by adding a brain-boosting edge.
At first glance, SuperGreen Tonik showed promise. After all, it's 100% natural, most ingredients are organic, and it's full of the usual superfood greens you'd expect to see. Even without the immune or nootropic blend, it's a strong, well-balanced super greens supplement.
Everything is researched well and there are no nasty additives or hidden blends. Most of the ingredients are organic too, which is an obvious plus for health-conscious customers. Plus, this super green supplement has a subtle mint flavor, meaning you won't have to hold your nose to swallow it.
What really makes SuperGreen Tonik stand out though, is the brain health benefits it provides. If you're looking for something that doesn't just help you feel better physically, but mentally too, SuperGreen Tonik could be it. We don't really see nootropics added to super greens very often – if ever.
What's more, the now vegan-formula means it's suitable for even more individuals – whatever diet you follow.
Final verdict? SuperGreen Tonik is a great, holistic, vegan health supplement that's found a new approach. We recommend it to anyone looking to give their physical and mental wellbeing a lift.
Looking to give your body a calorie burning boost? You should try a metabolism booster!
References
[1]United States Department of Agriculture Agricultural Research Service
[2] https://www.ncbi.nlm.nih.gov/pubmed/26433766
[3] https://www.ncbi.nlm.nih.gov/pubmed/26813468?dopt=Abstract
[4] https://www.ncbi.nlm.nih.gov/pmc/articles/PMC3576896/
[5] https://www.ncbi.nlm.nih.gov/pmc/articles/PMC6241722/
[6] https://www.ncbi.nlm.nih.gov/pubmed/26561078
[7] http://www.sciencedirect.com/science/article/pii/S1364032114002342
[8] https://www.ncbi.nlm.nih.gov/pubmed/19811362
[9] https://www.ncbi.nlm.nih.gov/pubmed/11347287
[10] https://www.ncbi.nlm.nih.gov/pmc/articles/PMC3654245/
[11] https://www.ncbi.nlm.nih.gov/pmc/articles/PMC4303853/
[12] https://www.ncbi.nlm.nih.gov/pubmed/17951477
[13] https://www.ncbi.nlm.nih.gov/pubmed/19324944
[14] https://www.tandfonline.com/doi/abs/10.1080/13880200802366710
[15] https://www.ncbi.nlm.nih.gov/pubmed/12490960
[16] https://www.ncbi.nlm.nih.gov/pubmed/12490959
[17] https://www.ncbi.nlm.nih.gov/pubmed/23439798
[18] https://www.ncbi.nlm.nih.gov/pubmed/23439798
[19] https://www.ncbi.nlm.nih.gov/pubmed/24497737
[20] https://www.ncbi.nlm.nih.gov/pubmed/24046237
[21] https://www.ncbi.nlm.nih.gov/pubmed/19016404
[22] https://www.ncbi.nlm.nih.gov/pmc/articles/PMC5370380/
[23] https://www.ncbi.nlm.nih.gov/pubmed/10839209
[24] https://www.ncbi.nlm.nih.gov/pmc/articles/PMC4590898/