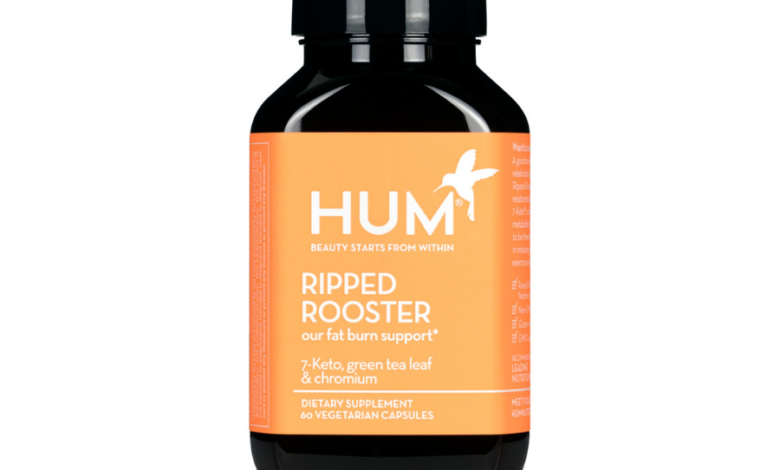 Reviews
HUM Ripped Rooster Review – Is less really more?
Can this 3-part formula really help you slim down?
HUM Ripped Rooster overview
Made by creators HUM Nutrition who specialize in a large array of nutritional supplements, Ripped Rooster aims to provide fat burn support through its super simplistic 3-part formula.
Using only 3 ingredients, it promises to balance blood sugar and optimize fat burning through thermogenesis, which will speed up your metabolism and convert fat into usable fuel.
HUM suggests that Ripped Rooster could help improve the relationship your body has with losing weight and aims to make it a more satisfying experience. They claim the 7-Keto component could actually boost weight loss by up to 3 times more than diet and exercise alone.
Find out what actually works
– View our best fat burners for women – 
Big claims, right? Here at Spot Me Girl, we're intrigued…
So, let's strip back this boldly minimalistic 3-part formula to its fundamentals and investigate if Ripped Rooster really does have the complete package you need to burn your excess fat faster.
Pros and Cons of Ripper Rooster
Pros
100% natural formula
Fully transparent label
Contains some thermogenic ingredients for metabolism-boosting
Cons
High price point
Lacks strong appetite suppressants
Small doses of each ingredient and, with only 2 capsules per day, difficult to see how it can be effective
Needs more mood and energy elevators
Find out what actually works
– View our best fat burners for women – 
Ripped Rooster: The Ingredients
Ok, so this fat burner is literally made up of only 3 ingredients – chromium, 7-keto and green tea extract. Whilst we admire the clean, minimalistic formula of natural components, it's difficult not to compare it to other competitors on the market who offer a bigger selection of ingredients for less money. It's also a little disappointing in a female-targeted fat burner not having stronger appetite suppressants or much in the way of mood elevators either. But, we're open-minded at Spot Me Girl! Maybe it can really kickstart weight loss with such a small formula.
So, let's find out what these 3 ingredients bring to the table.
Chromium – This mineral has been researched a lot, in its effectiveness to weight loss. This is because it can help your body deal with insulin levels better, which can reduce your blood sugar levels significantly[1]. Having lower blood sugar can be key to successfully losing weight day to day, as you will experience less hunger and cravings for unhealthy snacks. Because of this, some studies have shown chromium to be directly linked to less calorie intake, leading participants to lose more weight[2].
7-Keto – Also known as 7-keto-DHEA, this supplement has become recognized for its ability to aid proper metabolism functioning through thermogenesis[3] – the process of heating the body which burns more energy. In one study, 7-keto prevented the metabolism from slowing down due to a reduced calorie diet and helped increase metabolic rate by 1.4% – which equated to 96 extra calories being burned off per day[4].
Green tea extract – This herbal tea is one of the most popular components to use in fat burners across the globe for its ability to increase your metabolism through thermogenesis and stimulate fat oxidation for significant fat loss[5]. The caffeine content can help promote better athletic performance with increased energy, focus and endurance[6], so you can push yourself further in workouts and burn off more calories[7]. It can also help release endorphins to promote a better mood[8]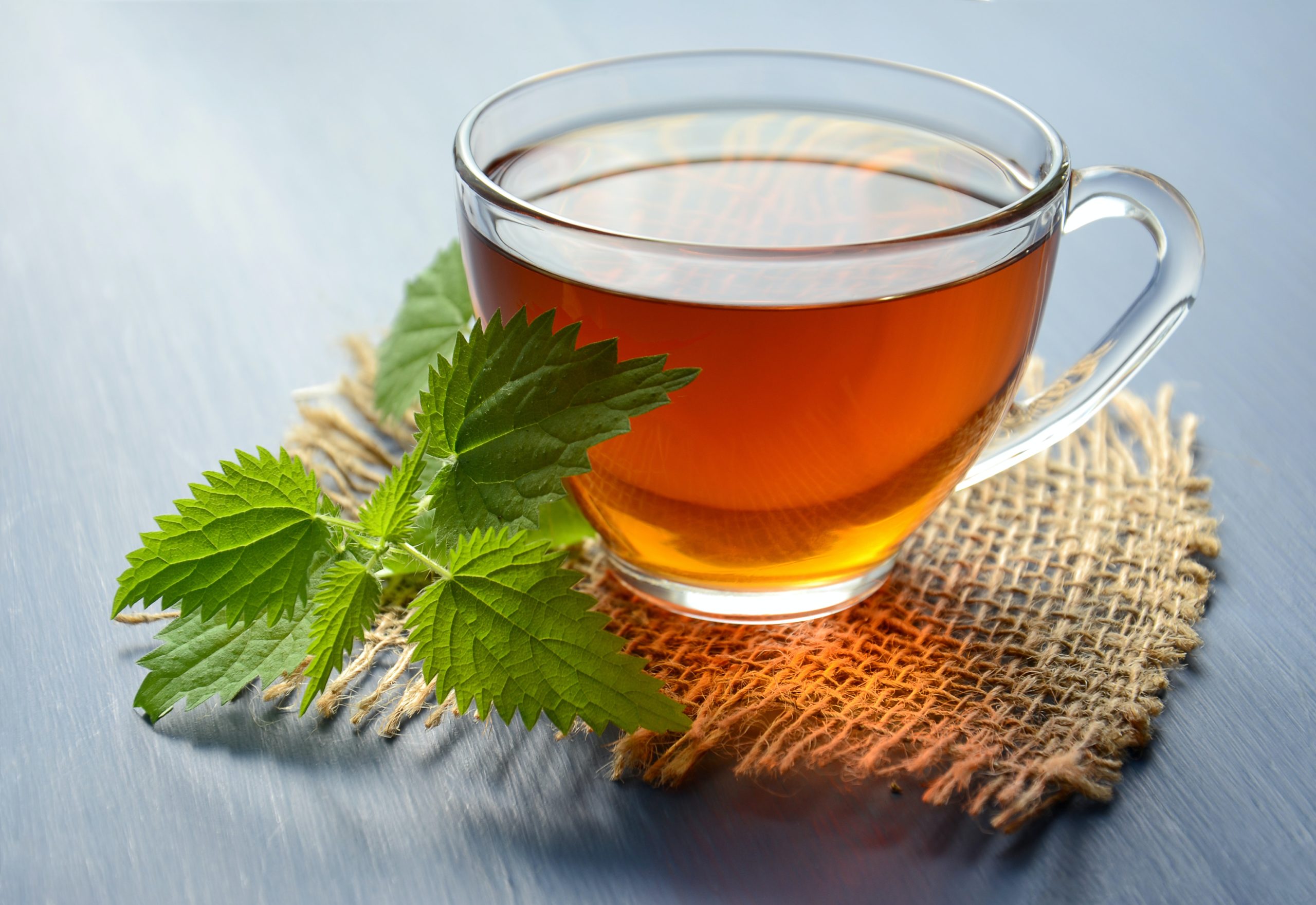 | Ingredients | Amount per Serving | % Daily Value |
| --- | --- | --- |
| Chromium (as polynicotinate) | 100 mcg | 286% |
| 7-Keto® (3-acetyle-7-oxo-dehydroepiandrosterone) | 100 mg | * |
| Green tea leaf extract (camellia sinensis) (standardized to 50% (50mg) Epigallocatechin gallate | 100 mg | * |
*Daily Value not established
Other ingredients: rice flour, vegetarian capsule (cellulose, water), cellulose, vegetable stearin, magnesium stearate and silica.
Contains NO: sugar, dairy, yeast, wheat, gluten, corn, soy, preservatives, artificial colors or flavors.
Vegetarian/Vegan product.
Find out what actually works
– View our best fat burners for women – 
How does Ripped Rooster work?
This fat burner centers around its thermogenic ability to increase your metabolism and burn off more calories – even when resting.
On a lower calorie diet, your metabolism can slow down which can leave you in a plateau of not being able to shift those last few pounds. Ripped Rooster works to reverse the effects of slow metabolism – like weight gain and lack of energy – so you can keep progressing down to your ideal weight easier. It also uses chromium to help reduce your blood sugar levels, making it easier to control your calorie intake by minimizing cravings and hunger.
Other additional extras could include mood elevation, an energy increase and better workout performance which could all contribute towards stronger motivation to keep going on your weight loss journey.
What are Ripped Rooster's benefits?
The main crux of Ripped Rooster's formula focuses on reversing the effects of a slow metabolism using ingredients which utilize thermogenesis to increase energy burn. By heating up your body, your metabolism is increased which encourages lipolysis (fat breakdown) so you can burn off previously stored fat and lose weight.
A number of key components – like green tea – could bring your energy levels back to life. This means you're less likely to look for quick-fix sugary snacks to keep your brain sharp and workouts strong. Having a quicker metabolism, coupled with caffeine in the green tea, should replace any energy lost if you're on a calorie deficit so you can stay energized throughout the day.
Reduced cravings for unhealthy food
There are a couple of ways Ripped Rooster could help stop cravings for unhealthy foods. Chromium can support a lower blood sugar level which should stop the desire for sugar. The caffeine in green tea will help keep your hunger levels under control so you can stick to your diet and say no to temptation easier.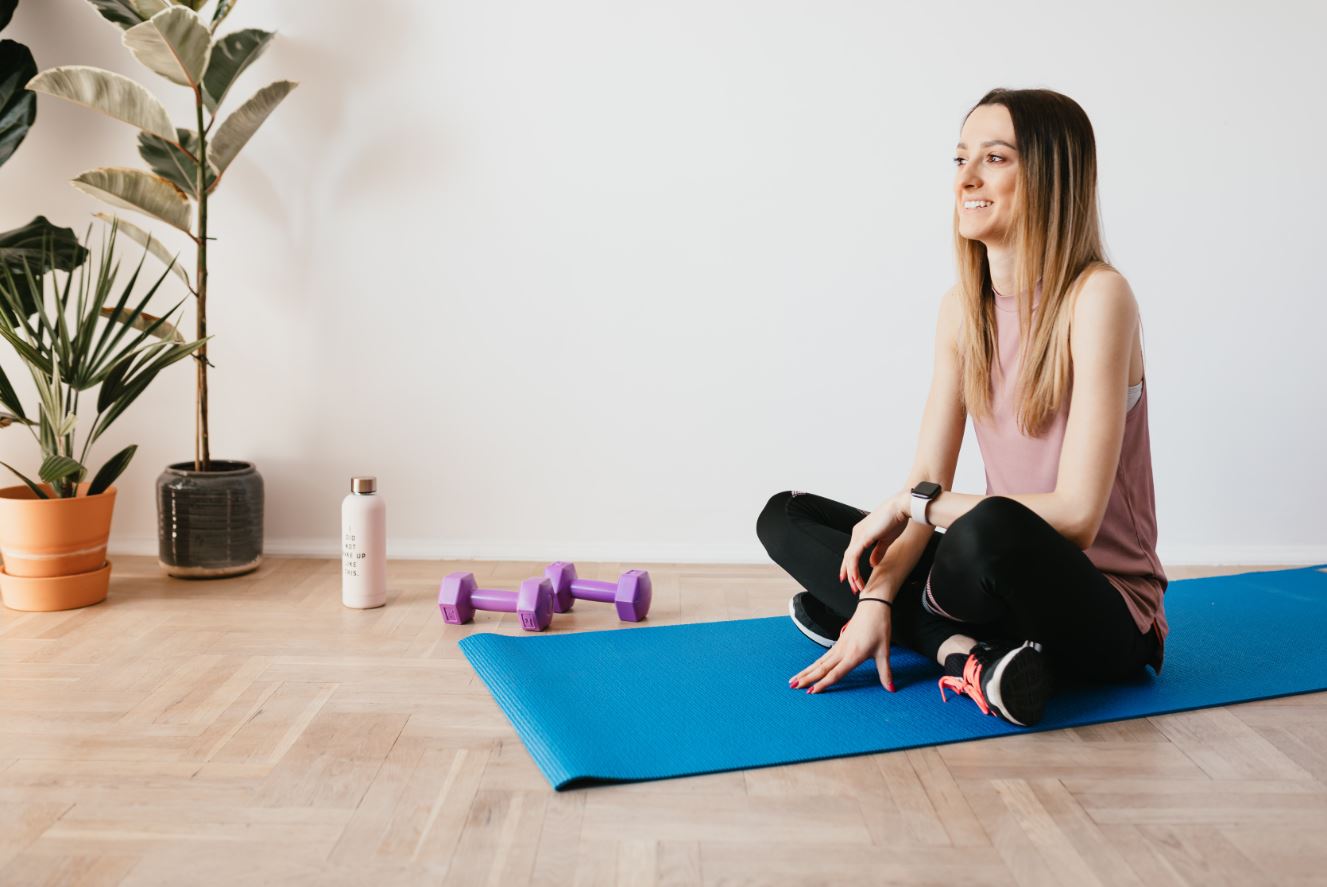 Caffeine has many cognitive benefits – including helping lift your mood and keep you focused. This could be a great contribution to your workouts, giving you the concentration levels to avoid distraction and achieve more, whilst keeping you feeling happier so you can stick to your exercise schedule. The more you achieve, the more you'll ignite that motivation and drive to keep going.
How to take Ripped Rooster
To way to use Ripped Rooster is pretty straightforward. You just take 1 capsule, twice a day – so 2 capsules in total. HUM advises to take each capsule with food.
The advice on the label stipulates that you should consult a medical practitioner if you are on other medication, pregnant or nursing.
---
Ripped Rooster results – before and after
We struggled to find any before and after results for Ripped Rooster, however this doesn't necessarily mean it doesn't work. Maybe it just hasn't been on the market long enough or people have been tracking their progress in different ways, like monitoring weight or measurements – rather than taking pictures.
Ripped Rooster – what are other people saying?
Many reviews for this product were found on HUM's website – with many people praising this product for its effectiveness. Others, however, failed to see any difference at all. It's worth noting that formulas can have different effects across the board – with no guarantee it will work for everyone.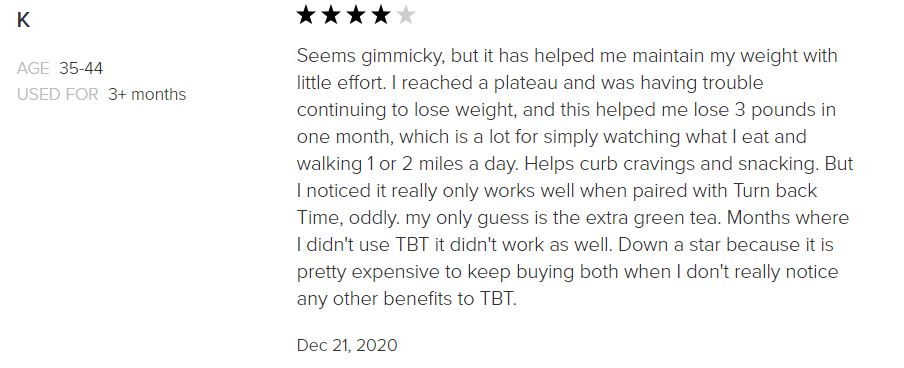 Does Ripped Rooster have side effects?
Looking across customer reviews, there don't appear to be many side effects reported. A couple of people mentioned the energy boost causing them dizziness and nausea which could be from the green tea element.
Whilst caffeine isn't included as an ingredient in the formula, green tea does contain some caffeine which could be the reason why a collection of people experience those side effects. Women are generally more sensitive to caffeine than men so you should always watch out for this if you do have a more sensitive constitution to avoid side effects like nausea, insomnia and jitters.
From what we can see, though, the amount of green tea included is quite small so the majority of people probably won't suffer any unpleasant side effects as long as you follow the servings advised.
If you do start to feel unwell whilst taking Ripped Rooster, though, you should stop taking it immediately and consult your medical practitioner before going any further with your cycle.
Ripped Rooster Review: Our Conclusion
Overall, the response to Ripped Rooster does appear to be mostly positive, with many people seeing results. One thing to note is that many of the people who took Ripped Rooster were obviously HUM fans and combined it with more of their products to maximize results – which could prove pricey.
We like its targeted and no-nonsense approach to the formula and all three elements do have scientific research to back up their claims to weight loss and improving your metabolism.
We would say the dosage of components like green tea, for example, does seem a little low in comparison to other competitors on the market. At the price point it sits at, we'd expect a little more from the dosages to help optimize those results and ensure you see a difference. The more negative feedback does reflect this, with many people not noticing a difference – despite combining Ripped Rooster with high intensity workouts and following a healthy diet. For such a limited formula, we would expect the ingredients that are there to be at their most clinically proven doses to ensure you see results.
Also, whilst we liked the idea of using only 3 ingredients, we felt there were some elements missing which could really help particularly the female market lose weight easier. More mood boosters would've been nice to see, and a stronger appetite suppressant – so you get more of a holistic support along your weight loss journey.
In general, HUM seems to have a strong fan base, with people praising their products so they're obviously doing something right! We just feel that, for a fat burner, there are plenty of others on the market for less money but with a more complete ingredient profile for women.
Find out what actually works
– View our best fat burners for women – 
Total score
5/10
Here at Hey Spot Me Girl, we're all about safety – so we wanted to remind you to double-check with your doctor or physician if you have any concerns at all about introducing a new supplement into your diet.
Whilst supplements could be a great boost to your lifestyle, they could also have adverse effects on your body if not used properly, or if you have sensitivity to any of the ingredients. So, make sure you always check the label fully. Also, make sure you stick to the usage instructions, particularly during the first week.
It's also worth pointing out you shouldn't rely on supplements alone to achieve your physique goals. Remember girls, supplements are enhancers – not the only answer!
A balanced diet, consistent workout plan and sensible lifestyle choices are the fundamentals behind real change – and your supplement should only ever be used as a way of optimizing the results of your hard work, not a way of replacing it altogether.
So, whatever supplements you choose to improve your life, make sure your health and welfare is always paramount over anything else every single time.
---
*DISCLAIMER: These statements have not been evaluated by the Food and Drug Administration. This product is not intended to diagnose, treat, cure, or prevent any disease. Products are intended for use alongside a diet and exercise regime. The views and nutritional advice expressed by Hey Spot Me Girl are not intended for the purpose of medical advice.
Individual results may vary. Please always consult your health care provider if you are taking any medications or have any medical condition. Must be 18 years or older to purchase. Always reference the ingredients and directions on the product label.