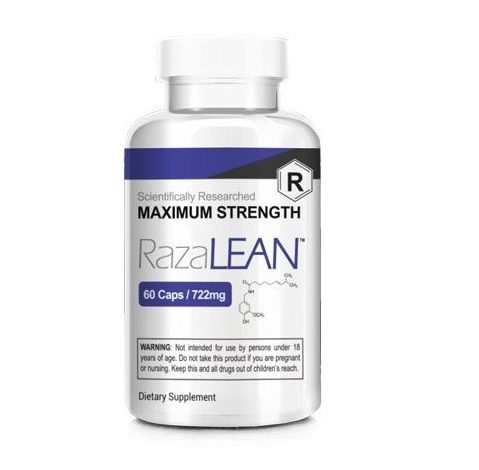 Reviews
RazaLean Review – Does it boost weight loss?
RazaLean overview
RazaLean is a 3-in-1 diet pill that aims to make your weight loss dreams a reality. Packed with a multitude of 'exotic' ingredients that offer multiple weight loss solutions, RazaLean works by boosting metabolism while blocking fat production and suppressing hunger. With hunger considered one of the biggest obstacles in most female diet programs, this is a huge benefit.
The creators say RazaLean is the result of two decades of experience and 40,000 hours of research. They also claim it has helped over 87,000 people get in their best ever shape. It all seems promising but let's not get too ahead of ourselves. At Spot Me Girl, we make sure to put supplements through their paces to see if they match their claims.
Find out what actually works
– View our best fat rated burners – 
With so many options on the market, how does RazaLean match up and can it really boost weight loss? We find out in this RazaLean review.
Pros and Cons of RazaLean
Pros
All-natural thermogenic ingredients
Works to raise endurance and energy
Money-back guarantee
May curb appetite
Made in GMP facilities
 Free shipping on 2+ bottle purchases
Cons
Proprietary blend – undisclosed dosages
Expensive
Highly caffeinated
Potential side effects
Find out what actually works
– View our best fat rated burners – 
RazaLean: The Ingredients
The first red flag is the fact that RazaLean is a complete proprietary blend, meaning ingredient doses aren't disclosed to you. It means you have no idea exactly how much of each ingredient is inside RazaLean, and whether the inclusion is beneficial at all.
It's good to see there are some potent thermogenic ingredients in the mix though.
Here's a closer look:
Cayenne Pepper – Inside cayenne pepper is Capsaicin, a compound which is thought to help ramp up metabolism and increase satiety – the feeling of fullness[1].
Caffeine – Caffeine is a hugely effective ingredient in fat burners, when used correctly. It works in numerous ways, boosting your metabolism, your physical and mental energy[2] and even stimulating lipolysis so you burn even more fat[3]. In RazaLean, you get three forms of caffeine (Anhydrous, Citrate, & extracted from Green Tea) which the creators say gives you prolonged energy without the crash.
Kelp – This algae seaweed is widely considered a superfood because of its nutrient rich profile. Limited research suggests it acts a natural fat blocker by stopping the absorption of fat in the gut[4].
Turmeric Root Extract – Turmeric Root has been used for thousands of years as a cooking and medicinal herb. In RazaLean, it offers anti-inflammatory benefits[5] and supports digestion too[6].
Green Coffee Bean Extract – This extract is packed full of chlorogenic acid which is what may give RazaLean its weight loss effects. Chlorogenic acidis a natural antioxidant which is thought to help lower blood sugar[7] and improve mood[8], as well as other positive benefits.
Serving Size: 1 Capsule
Servings Per Container: 60
Amount Per Serving
RazaLean Proprietary Blend
688mg
Cayenne Peppe [Capsicum], Kelp, Apple Cider, Vinegar, L-Arginine HCI, Green Tea Extract [98% Caffeine], Caffeine [Anhydrous], Caffeine [Citrate], Safflower Oil Powder, Turmeric, Garcinia Camogia [High Density PE 60%], Green Coffee Bean Extract [4:1], Rasberry Ketones, Rhodiola Crenulata Extract 3% Salidroside, Griffonia Extract (5-HTP)
*
*Daily Value (DV) not established
Find out what actually works
– View our best fat rated burners –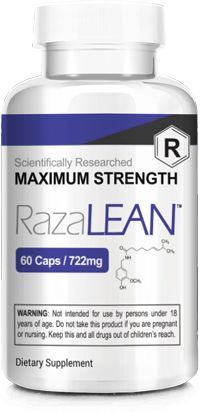 How does RazaLean work?
RazaLean is claimed to benefit women who have a hard time controlling sugar cravings and monitoring their calorie intake. It promises to motivate your metabolism to ensure you're burning calories up properly and efficiently.
The powerful thermogenic ingredients should have an impact on your fat cells, increasing lipolysis and your metabolism, while the other active ingredient extracts work to suppress your appetite and help you curb the snacking and overeating.
RazaLean may also improve the effects of any exercise, powering your physical and mental energy levels and pushing you through intense workouts. The anti-inflammatory effect of the formula is also beneficial and may help reduce your risk of obesity, heart disease and diabetes.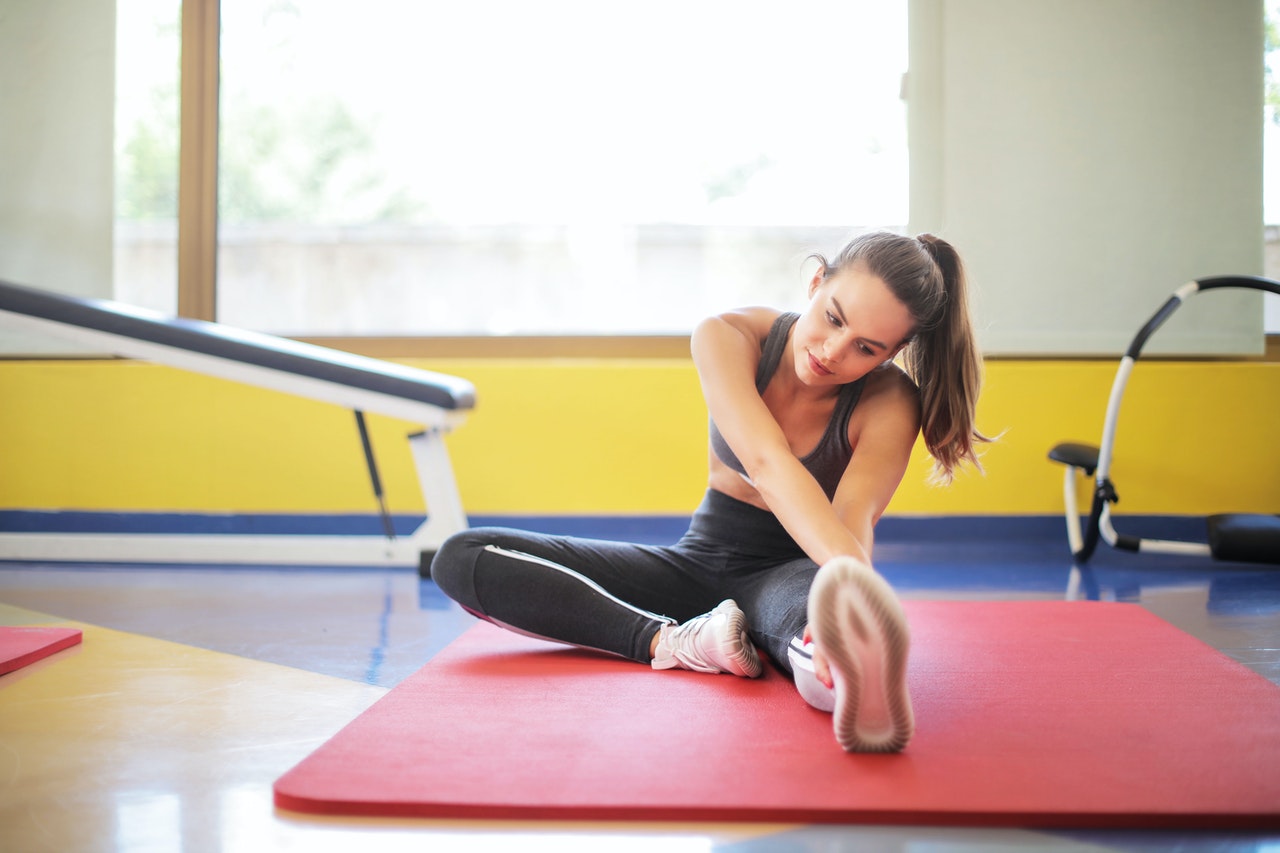 What are the benefits of taking RazaLean?
Raises physical and mental energy
RazaLean is a stimulant fat burner so it can raise energy levels and concentration to help you get the most out of your workouts. More energy also means you can work harder to burn even more calories.
Powerful thermogenic ingredients in the formula help raise your metabolism to encourage a higher calorie burn throughout the day. The thermogenic element may also help ramp up lipolysis, breaking down fat cells from adipose tissue into fuel.
When you're on a weight loss regime, hunger cravings can seem even more demanding. RazaLean promises to put a stop to the hunger pangs, helping you maintain a balanced diet and cut those calories where you need to most.
How to take RazaLean
RazaLean capsules should be taken alongside a healthy diet and exercise regime to get the best results.
The bottle says you should start taking one capsule every day before meals. However, if you've assessed your tolerance and you're comfortable, you can increase to two capsules per day, which is the maximum portion of RazaLean formula allowed for daily intake. It is highly recommended to start at a slow and steady pace. One bottle of Razalean may cover you for two months, depending on how many capsules you consume.
Never exceed the stated dose at any time and seek medical advice if you have any health issues. If you're ever in doubt about starting out with a new supplement or nutritional program, you should talk to your doctor first.
---
RazaLean results – before and after
RazaLean claims to be the answer for women struggling to lose weight. In fact, the creators claim the product has helped over 87,000 people get a leaner look.
Looking online, we found positive results from 'real people who have achieved their goals'. However, there aren't a huge number of reviews available and many of the testimonials are on the manufacturer's website.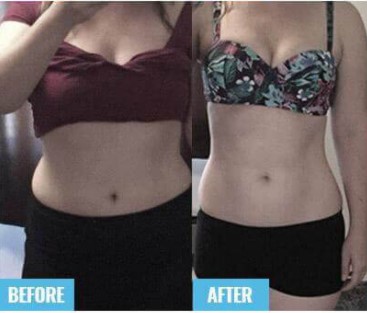 Find out what actually works
– View our best fat rated burners – 
RazaLean reviews – what are other people saying?
RazaLean testimonials are generally praiseworthy. Here are some reviews from the company's website that may give you an insight into how effective RazaLean is.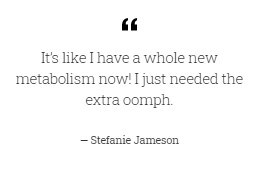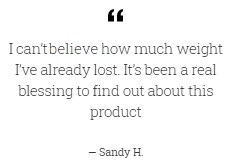 Looking around online, we also found other mixed reviews. For instance, many users of RazaLean say it does curb appetite and increase energy, however other customers were unhappy with the side effects, with many reporting feelings of insomnia and stomach upset.
Does RazaLean have side effects?
RazaLean appears to contain ingredients that are naturally-sourced and should be safe for people to consume – this is good to know. But a proprietary blend always runs the risk of side effects and potentially dangerous consequences.
While each capsule is produced in FDA registered facilities to GMP quality standards, the blend's potency alongside a lack of transparency is still concerning.
The caffeine content at 200mg per serving could potentially be an issue, especially if you're sensitive to stimulants – which most women are! While the creators claim their caffeine source provides long-lasting and sustained energy, too much can cause insomnia, anxiety and nausea. Because of this, it's important to monitor and reduce your daily intake of caffeine alongside this supplement.
RazaLean Review: Our Conclusion
The RazaLean formula points towards effective fat loss and is a promising solution for any woman looking to improve their energy and body composition. Its thermogenic inclusions should improve your metabolism and curb your appetite while the strong caffeine matrix fuels your performance to get better results in the gym.
While it's produced in responsible, GMP approved facilities, we can't ignore the fact it is a proprietary blend and could have potential side effects. Here at Spot Me Girl, we aren't huge fans of products with proprietary blends. They may conceal servings of powerful ingredients.
The product is also relatively new on the market and we'd like to see more research and results to be fully persuaded of its benefits. The fact that it needs to be taken at a slow and steady pace to ensure safe and effective results also gives you something to think about.
RazaLean comes with a full money-back guarantee to allow you to try their product without risk. But as with any proprietary blend supplement, there is always a risk.
If you're looking to improve your weight loss results, RazaLean could be a simple solution. But in our opinion, there may be a safer alternative. We highly recommend you view our Editor's Choice Best Fat Burners for Women for a list of safe, effective products.
Total score
5/10
Find out what actually works
– View our best fat rated burners – 
Here at Hey Spot Me Girl, we're all about safety – so we wanted to remind you to double-check with your doctor or physician if you have any concerns at all about introducing a new supplement into your diet.
Whilst supplements could be a great boost to your lifestyle, they could also have adverse effects on your body if not used properly, or if you have sensitivity to any of the ingredients. So, make sure you always check the label fully. Also, make sure you stick to the usage instructions, particularly during the first week.
It's also worth pointing out you shouldn't rely on supplements alone to achieve your physique goals. Remember girls, supplements are enhancers – not the only answer!
A balanced diet, consistent workout plan and sensible lifestyle choices are the fundamentals behind real change – and your supplement should only ever be used as a way of optimizing the results of your hard work, not a way of replacing it altogether.
So, whatever supplements you choose to improve your life, make sure your health and welfare is always paramount over anything else every single time.
Find out what actually works
– View our best fat rated burners – 
---
*DISCLAIMER: These statements have not been evaluated by the Food and Drug Administration. This product is not intended to diagnose, treat, cure, or prevent any disease. Products are intended for use alongside a diet and exercise regime. The views and nutritional advice expressed by Hey Spot Me Girl are not intended for the purpose of medical advice.
Individual results may vary. Please always consult your health care provider if you are taking any medications or have any medical condition. Must be 18 years or older to purchase. Always reference the ingredients and directions on the product label.