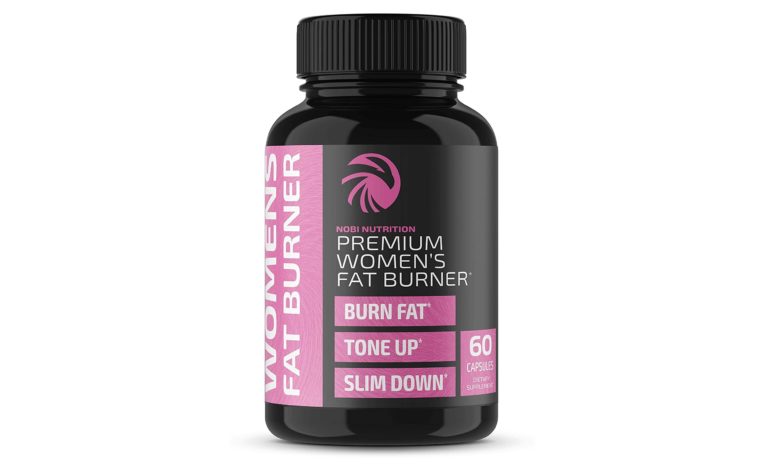 Reviews
Nobi Nutrition Premium Women's Fat Burner Review
Nobi Nutrition formulates all types of natural supplements to help support health needs. Its Women's Fat Burner is a popular product and has been making waves in the female fitness industry since its inception.
Specially formulated for women to support you on your fitness journey, the supplement works to help you burn more fat as fuel, reduce calorie intake and power up your energy levels to achieve more during workouts. It appears to work best alongside a keto diet, since it supports the production of ketones and the ketosis process.
Find out what actually works
– View our best fat burners for women – 
Nobi Nutrition Women's Fat Burner is still quite new to the market, so the team at Spot Me Girl decided to take a closer look to see what this supplement is all about. What makes it so special for women and can it really help you burn more fat for fuel?
Keep reading our Nobi Nutrition Premium Womens Fat Burner Review to discover more.
Pros
Natural ingredients
FDA-approved
Supports ketosis
Lots of positive reviews
May help burn fat for fuel
Affordable
Cons
Proprietary blend and limited ingredients
Not suitable for vegans – gelatin capsules
6 capsules need to be taken daily
Not really tailored for women like it claims
Find out what actually works
– View our best fat burners for women – 
---
Nobi Nutrition's Women's Fat Burner appears to be a proprietary blend. This is a bit disappointing considering the amount of positive reviews. Nonetheless, there are key ingredients included such as minerals we need to get from our diet to help our bodies to function properly.
Calcium Beta Hydroxybutyrate – This mineral is required for a variety of body functions, including blood circulation, muscle function and hormone release. Calcium also helps to maintain strong bones and has even shown to be very important for women as it may ease symptoms of PMS[1].
Sodium Beta Hydroxybutyrate – Sodium is essential for proper hydration as it works to increase the rate of fluid absorption[2]. It also helps to combat muscle cramps and encourage proper muscle contractions which is key if you're exercising regularly[3].
Magnesium Beta Hydroxybutyrate – This mineral is important for many functions. Studies have shown it can improve exercise performance[4], may boost mood[5] and even protect against developing diabetes[6].
If you're wondering what beta hydroxybutyrate is, it's a ketone that is synthesized in the liver from fatty acids. Beta hydroxybutyrate is the most abundant form of ketone the body produces during ketosis[7]. It's attached to these key minerals to help your body produce ketone bodies.
Beta hydroxybutyrate is a key compound believed to be responsible for the weight loss associated with a ketogenic diet[8]. The wildly popular keto diet includes consuming foods that are high in fat and low in carbs — this is meant to sway your body into burning fat rather than carbohydrates.
Serving Size: 2 Capsules
Servings Per Container: 30
Amount Per Serving
% Daily Value
Calcium (Calcium Beta-Hydroxybutyrate)
42mg
3%
Magnesium (Magnesium Beta-Hydroxybutyrate)
26mg
6%
Sodium (Beta-Hydroxybutyrate)
48mg
2%
Proprietary Blend
Calcium Beta-Hydroxybutyrate (as goBHBCCapsule®), Sodium Beta-Hydroxybutyrate (as goBHBCCapsule®), Magnesium Beta-Hydroxybutyrate (as goBHBCCapsule®)

800mg
**
*Daily Value (DV) not established
Find out what actually works
– View our best fat burners for women –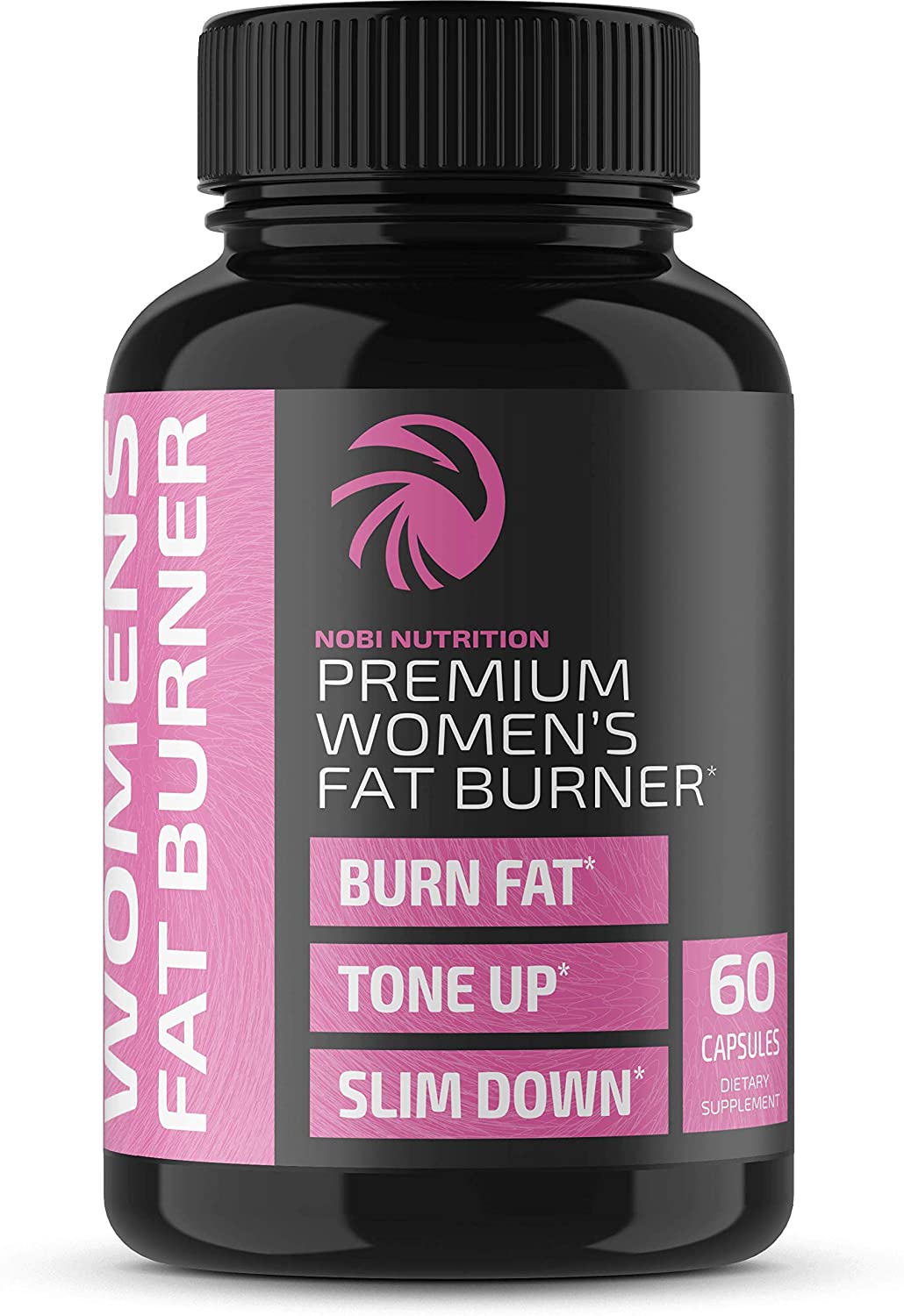 Nobi Nutrition Women's Fat Burner appears to offer the benefits you experience while on the keto diet. By helping your body burn more fat as fuel and blocking carbs, you should be able to rid some of that stubborn fat and finally get the figure you want.
The supplement also promises to raise your metabolism and boost your energy levels to help you combat any demanding workouts. We can't specifically see any metabolism-boosting thermogenic ingredients in the formula, so it's a strange claim to make.
You could take this supplement alongside the keto diet and potentially experience some effective fat loss results. However, even if you don't follow the diet plan full time, Nobi Nutrition Women's Fat Burner should be able to offer some weight loss benefits.

According to the creators, the inclusion of Beta hydroxybutyrate carb blocker in this supplement is designed to help women increase their metabolism and burn fat as fuel.
By helping you achieve ketosis, you should start burning fat for fuel rather than glucose that you get from carbs.
If you use this supplement while on the keto diet, it may help support your energy levels. The ketogenic diet claims to be a surefire way to gain sustained energy levels, since you restrict carbs (the body's primary energy source which you need to constantly refuel). Instead, your body can tap into stored fat and you can enjoy a stream of energy.
It's always important to read the label's instructions whenever you start taking a new supplement. According to Nobi Nutrition, you should take two capsules, three times a day to get the best results. These should also be taken 20-30 minutes before a meal. To assess tolerance, however, the creators advise that you start with one capsule, three times a day.
Never exceed the stated dose at any time and seek medical advice if you experience any health issues. If you're ever unsure or need some expert advice when you start with a new supplement or nutritional program, you should talk to your doctor first. In this case, and from what we have seen about this supplement, we would certainly recommend you talk to your doctor first.
---
Many women have experienced positive weight loss results through using this supplement. We were able to find a select few testimonials and before/after results on their official website.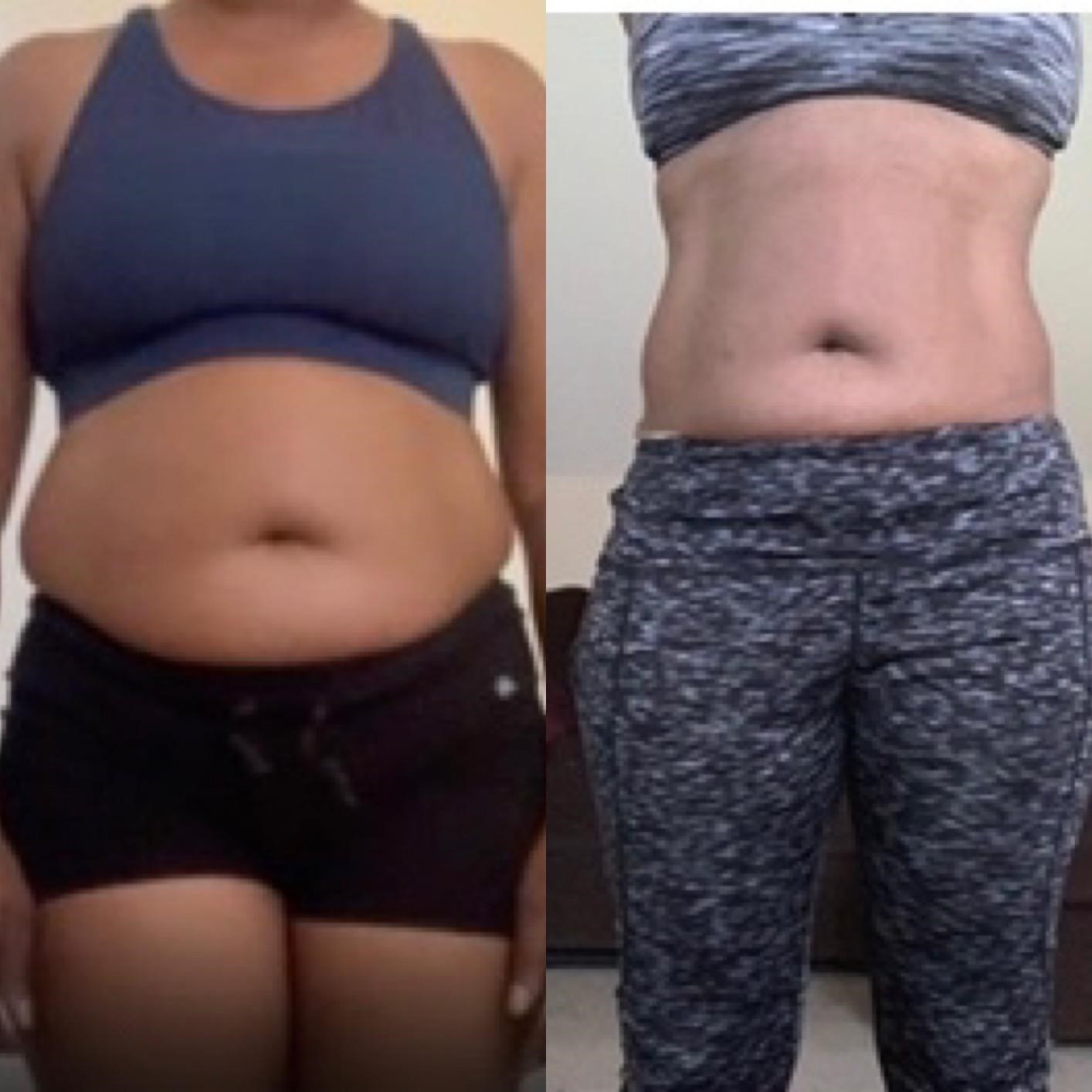 "I've noticed that my energy level and endurance has increased… enough for me to notice." Roni. Published August 2020
"These pills really help and I'm very glad I trusted my gut and tried them." Nicole L. Published October 2020
Find out what actually works
– View our best fat burners for women – 
Nobi Nutrition Women's Fat Burner is praised highly. We found numerous positive testimonials online, from the official website and Amazon – women are seeing serious results by taking this supplement.
Here are some reviews we found on the company's website to give you an idea.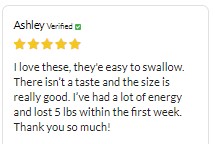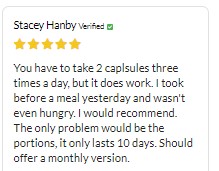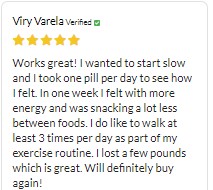 Does Nobi Nutrition Women's Fat Burner have side effects?
Nobi Nutrition Women's Fat Burner does come with some precautions. The supplement should be used by healthy adults only and completely avoided if you are pregnant or nursing. You should always follow the directions on the bottle to get the most effective results.
Mild side effects have been reported with this supplement, with customers reporting feelings of:
Upset stomach
Feeling sick (nausea)
Heartburn
Increased hunger later on in the day
Our gut is telling us that Nobi Nutrition Women's Fat Burner doesn't appear to be a product you should consider using without seeing your doctor first. This is highly important if you have existing health issues or would need to use the fat burner alongside medication.
Nobi Nutrition Women's Fat Burner Review: Our Conclusion
If you're looking for a supplement to support your keto diet and boost your weight loss efforts, Nobi Nutrition Women's Fat Burner could be of some use. It works to support your diet and help your body make ketones to ensure you're burning fat instead of glucose.
As far as the formula goes, it's fairly basic and straightforward. There are no other ingredients or unnecessary fillers, just inclusions to help your body enter ketosis.
However, despite some positive testimonials and the all-natural formula, the supplement is a little difficult to praise. The proprietary blend is concerning, and the purported side effects also create an issue. The marketing and brand are on point, but we can't see how this formula is made specially for women.
If you want to try the keto diet, you can do so without the need for a supplement and could see natural results.
If you're looking to really ramp up your metabolism without the risk of potential side effects, you may be best looking elsewhere. We highly recommend you view our Editor's Choice Best Fat Burners for Women for a list of safe, effective products.
Total score
5/10
Find out what actually works
– View our best fat burners for women – 
Here at Hey Spot Me Girl, we're all about safety – so we wanted to remind you to double-check with your doctor or physician if you have any concerns at all about introducing a new supplement into your diet.
Whilst supplements could be a great boost to your lifestyle, they could also have adverse effects on your body if not used properly, or if you have sensitivity to any of the ingredients. So, make sure you always check the label fully. Also, make sure you stick to the usage instructions, particularly during the first week.
It's also worth pointing out you shouldn't rely on supplements alone to achieve your physique goals. Remember girls, supplements are enhancers – not the only answer!
A balanced diet, consistent workout plan and sensible lifestyle choices are the fundamentals behind real change – and your supplement should only ever be used as a way of optimizing the results of your hard work, not a way of replacing it altogether.
So, whatever supplements you choose to improve your life, make sure your health and welfare is always paramount over anything else every single time.
---
*DISCLAIMER: These statements have not been evaluated by the Food and Drug Administration. This product is not intended to diagnose, treat, cure, or prevent any disease. Products are intended for use alongside a diet and exercise regime. The views and nutritional advice expressed by Hey Spot Me Girl are not intended for the purpose of medical advice.
Individual results may vary. Please always consult your health care provider if you are taking any medications or have any medical condition. Must be 18 years or older to purchase. Always reference the ingredients and directions on the product label.