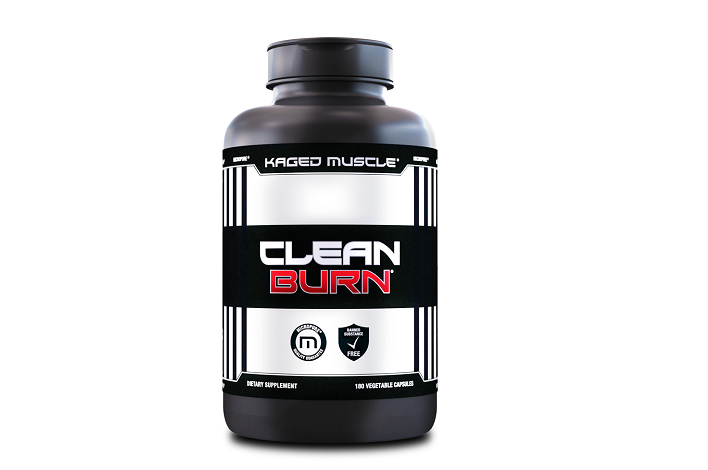 Reviews
Kaged Muscle Clean Burn Review – Is it legit?
How does this fat burner help?
Kaged Muscle Clean Burn overview
Kaged Muscle Clean Burn is a simple fat burning formula designed to offer some support on your weight loss journey.
Claiming to attack the problem of stubborn fat from multiple angles, Clean Burn combines the right ingredients to help break down fat, generate energy, increase thermogenesis, and maintain healthy blood sugar levels – all without making you 'edgy'.
Find out what actually works
– View our best fat burners  – 
Kaged Muscle is well respected in the supplement industry and offers a variety of fitness and sports nutrition supplements, ranging from protein and pre-workouts to creatine and fat burners.
How does this fat burner stand up under scrutiny? We find out in this Kaged Muscle Clean Burn review.
Pros and Cons of Kaged Muscle Clean Burn Fat Burner
Pros
Clear list of all-natural ingredients
Zero proprietary blends
Stim-free – suitable for women sensitive to caffeine
Boosts thermogenesis for higher calorie burn
Third-party certified
Veggie capsules
Cons
No caffeine (although this might be ideal for some)
2 capsules need to be taken 3 times daily
No real appetite suppressants
Find out what actually works
– View our best fat burners  – 
Kaged Muscle Clean Burn: The Ingredients
The first positive is that there are no proprietary blends in the Clean Burn formula. This means you can see the exact dose of every ingredient in the mix. There are some common fat burning ingredients included in Clean Burn and at only 5 ingredients, it's a relatively straightforward formula.
L-Carnitine Tartrate – This amino acid is known for transporting long-chain fatty acids across the mitochondrial membrane to help break down fat and generate energy[1].
Green Tea Extract – This potent natural fat burner is known for its ability to boost the process of thermogenesis, ramping up your metabolism and increasing calorie burn. Green tea also helps break down fat by increasing levels of the hormones that tell fat cells to break down fat[2].
Gymnema Sylvestre Extract – This shrub extract has been used for thousands of years to help maintain healthy blood sugar levels. It's thought to block receptors in your gut to prevent sugar absorption, lowering your post-meal blood sugar levels. Studies have also shown it has a slight influence on reducing overall body weight[3].
Chromium – This essential mineral contributes to normal macronutrient metabolism and regulates normal blood glucose levels. It may also help you reduce food intake and control hunger cravings[4].
Capsicum Fruit Extract (Capsimax®) – Most leading fat burners are packed with cayenne pepper to raise the rate of thermogenesis and calorie burn[5]. Capsimax is the patented, potent form of cayenne pepper which helps reduce the gastric burning effect of this spice.
Serving Size: 2 Capsules
Servings Per Container: 90
Amount Per Serving
% DV
Chromium (ChromeMate®)
134mcg
112%
CLEAN BURN™ MATRIX
L-Carnitine Tartrate (Carnipure™)
1,000mg
*
Green Tea Extract (95% Polyphenols, 80% Catechins, 50% EGCG
333mg
*
Gymnema Sylvestre Extract 75% (GS4 PLUS®)
100mg
*
Capsicum Fruit Extract (Capsimax®)
33mg
*
*Daily Value (DV) not established
Find out what actually works
– View our best fat burners –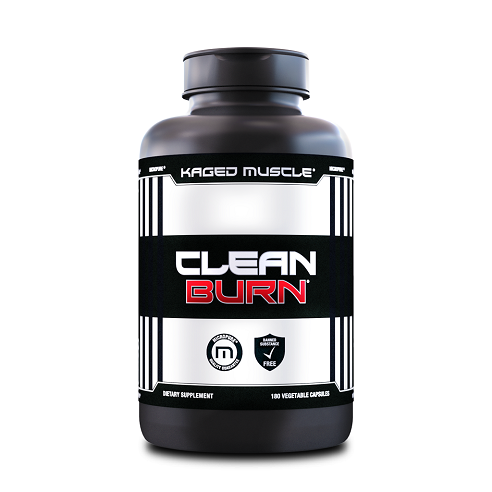 How does Kaged Muscle Clean Burn work?
Kaged Muscle Clean Burn is a third party tested supplement with strong claims it can help you get the results you want.
The fully transparent label shows that it contains some of the best natural fat burning ingredients available. This simple blend aims to address every aspect of the weight loss process, from maintaining energy levels to speeding up your metabolism to help you burn more calories daily.
The fact that it also helps to maintain healthy blood sugar levels reduces your risk of diabetes and helps prevent weight gain. You feel your best and lose fat when your blood sugar is balanced: not too high, not too low.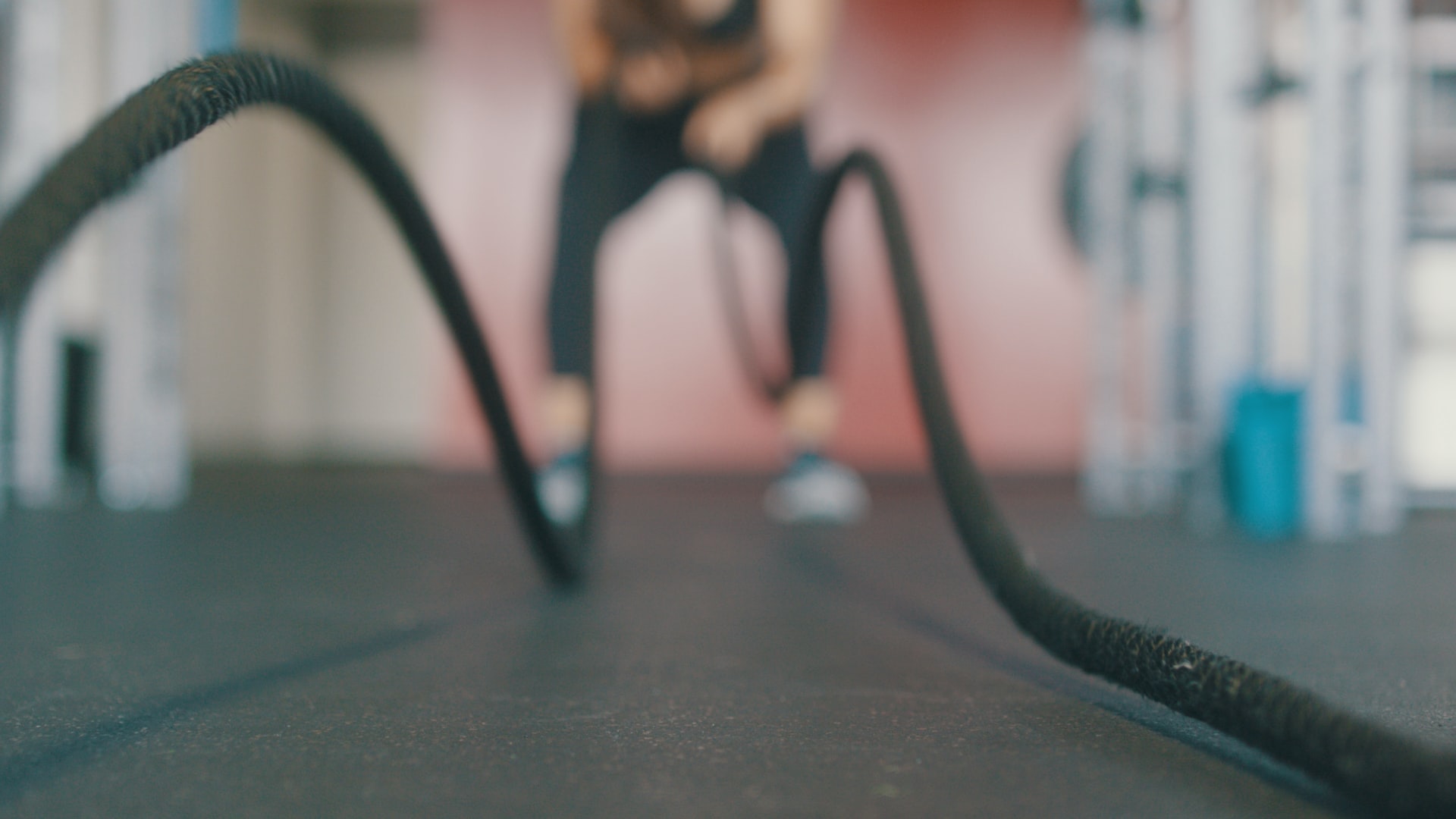 What are the benefits of taking Kaged Muscle Clean Burn?
Your body is constantly burning calories, even if you're doing nothing. Kaged Muscle Clean Burn works to raise your metabolism, increasing the number of calories you burn daily and turning your body into a fat-burning machine.
Maintains healthy blood sugar levels
This formula contains compounds that work to regulate blood sugar levels. By keeping levels normal, you'll have consistent energy through the day and keep any sort of significant insulin spikes at bay.
The thermogenic compounds in this mix may also work to curb hunger to help you control your calorie intake easily and stay in your energy deficit. This is a crucial factor of any female diet plan. Blocking hunger will make the weight loss process much more enjoyable.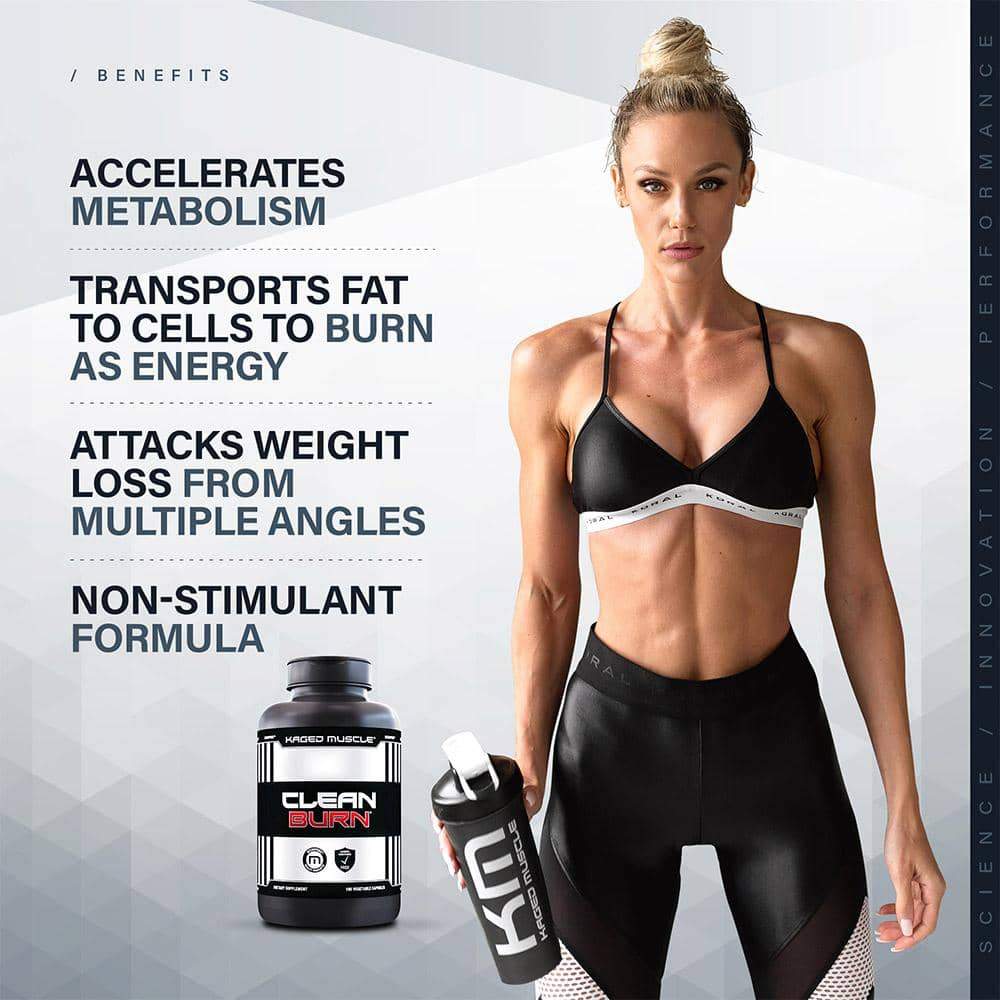 How to take Kaged Muscle Clean Burn
Kaged Muscle Clean Burn should be taken at least 30 minutes before meals and at least three times daily.
The directions on the bottle say you should take 2 capsules, three times daily. You could time these around your mealtimes to ensure you're taking them at the right time.
Never exceed the stated dose at any time and seek medical advice if you experience any health issues. If you're ever in doubt or need expert advice when you start with a new supplement or nutritional program, you should talk to a healthcare professional first.
---
Kaged Muscle Clean Burn results – before and after
Kaged Muscle Clean Burn has received a lot of support since its introduction to market. We found positive reviews all over the web.
While it's not hard to find gleaming testimonials from men who have used and experienced great results from Clean Burn, we struggled to find any genuine before and after results of women.
Find out what actually works
– View our best fat burners list – 
Kaged Muscle Clean Burn reviews – what are other people saying?
Although we couldn't source any female before and after results, many women users report positive feelings using this supplement.
Customers say this supplement gives them amazing energy levels and works well enough to keep their hunger cravings down through the afternoon and evening. However, some reviews report side effects of nausea and headaches so that's something to bear in mind.
Here are some reviews we sourced from Amazon and the official company website:
Amazon.com

KagedMuscle.com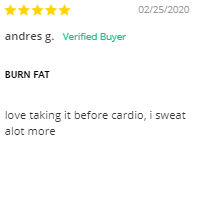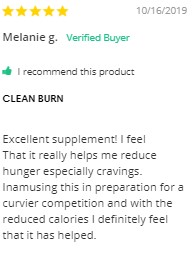 Does Kaged Muscle Clean Burn have side effects?
It's always important to carefully study the entire label of any supplement you're thinking of using, including the warnings, directions, and ingredients.
While this formula is completely natural and appears to use safe ingredients, there are some precautions. The creators say it shouldn't be used if you are pregnant, under the age of 18 or taking medication/have a medical condition.
In terms of side effects, minor customer reviews reported experience of headache and nausea. You can normally avoid side effects if you take the supplement correctly and don't exceed the stated dose.
Kaged Muscle Clean Burn Review: Our Conclusion
Kaged Muscle Clean Burn is a pretty basic formula, with nothing that stands out in particular.
It should work to raise your daily calorie burn and aid in fat loss by curbing your appetite. The extra blood sugar support complex also shows it tackles some of the struggles linked with the weight loss journey. By balancing your blood sugar levels, you should avoid any energy slumps associated with decreased calorie consumption.
It's caffeine-free too, meaning it's gentle for daily use and you avoid the nasty energy crash side effects of this stimulant.
However, there's no real element of appetite suppression included in this formula. With glucomannan in the mix, it may have scored higher.
If you're looking for something with more appetite suppression, you may be best looking elsewhere. We highly recommend you view our Editor's Choice:
Find out what actually works
– View our best rated fat burners – 
Total score
6/10
Here at Hey Spot Me Girl, we're all about safety – so we wanted to remind you to double-check with your doctor or physician if you have any concerns at all about introducing a new supplement into your diet.
Whilst supplements could be a great boost to your lifestyle, they could also have adverse effects on your body if not used properly, or if you have sensitivity to any of the ingredients. So, make sure you always check the label fully. Also, make sure you stick to the usage instructions, particularly during the first week.
It's also worth pointing out you shouldn't rely on supplements alone to achieve your physique goals. Remember girls, supplements are enhancers – not the only answer!
A balanced diet, consistent workout plan and sensible lifestyle choices are the fundamentals behind real change – and your supplement should only ever be used as a way of optimizing the results of your hard work, not a way of replacing it altogether.
So, whatever supplements you choose to improve your life, make sure your health and welfare is always paramount over anything else every single time.
---
*DISCLAIMER: These statements have not been evaluated by the Food and Drug Administration. This product is not intended to diagnose, treat, cure, or prevent any disease. Products are intended for use alongside a diet and exercise regime. The views and nutritional advice expressed by Hey Spot Me Girl are not intended for the purpose of medical advice.
Individual results may vary. Please always consult your health care provider if you are taking any medications or have any medical condition. Must be 18 years or older to purchase. Always reference the ingredients and directions on the product label.