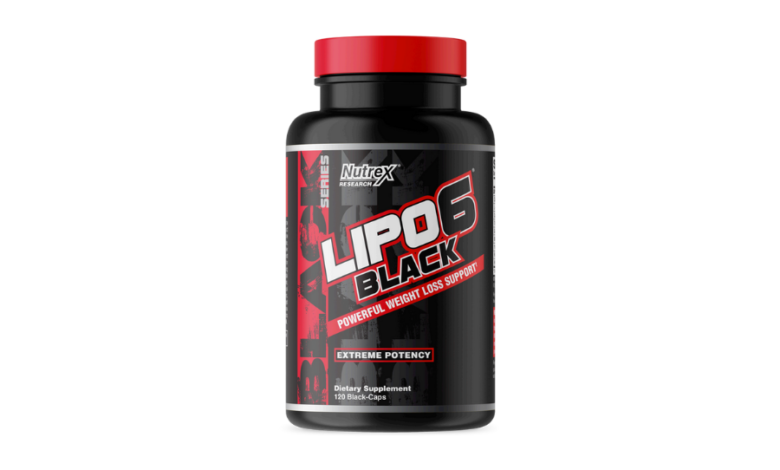 Reviews
LIPO-6 BLACK Review – Is this the surgery-free weight loss alternative?
How powerful is this fat burner?
LIPO-6 BLACK overview
This fat burner by Nutrex Research sets itself up as a powerful weight loss support with 'extreme potency'. LIPO-6 BLACK's fast-absorbing capsules have been designed to support the entire weight loss journey, with metabolism-boosters for faster fat burn, energy enhancers to keep workouts strong and appetite suppressants so you can say no to temptation easier.
Although the bottle looks a little intense, it does contain an all-natural line-up of ingredients which make up its formula, all at good-sized dosages.
Find out what actually works
– View our best fat burners for women – 
But how effective if this fat burner, really? In a market full of weight loss supplements who claim to do exactly what LIPO-6 BLACK does, what makes it stand out from the crowd?
Spot Me Girl are here to answer all your questions about this 'powerful' fat burner and help you decide if it's the right one for you.
Pros and Cons of LIPO-6 BLACK
Pros
All-natural formula
Fully transparent label
Vegan friendly
Contains some metabolism-boosting ingredients
Competitive price
Cons
High caffeine content
Lacking strong appetite suppressants
Some risky ingredients
Find out what actually works
– View our best fat burners for women – 
LIPO-6 BLACK: The Ingredients
Choline – This essential nutrient provides similar benefits to the vitamin B complex for overall bodily health and function. Not only can it promote healthy brain development, it also optimizes muscle movement and increases lipolysis[1] through raising your metabolism. Its role in your metabolism could also help keep hunger at bay, with studies showing choline to be an effective appetite-suppressant[2].
L-Tyrosine – This amino acid is responsible for the production of many hormones which could help increase your weight loss potential. By producing more dopamine, adrenaline and noradrenaline, you could enjoy enhanced focus[3] and a more balanced mood so you can deal with stressful situations calmly[4]. It could also help keep your metabolism working properly through higher thyroid production – the hormone which regulates your metabolism[5].
Caffeine Anhydrous – Not only does caffeine help to activate your energy[6], focus[7] and motivation[8], but it also works to ensure your work outs are always on point. Caffeine has been linked to better athletic performance due to its ability to stimulate your muscles, creating longer endurance and blocking fatigue[9]. It's also been evidenced as a strong metabolism-booster to aid fat burning significantly[10].
Theobromine – Sourced in cocoa seeds, this compound is a stimulant and has many similar effects to caffeine. Improved focus, concentration[11] and even mood-enhancement are just some of theobromine's benefits[12] – which could explain one reason why chocolate often makes us feel so good! It has also been linked to promoting a sense of calm[13] Although it is a milder stimulant than caffeine, it can last longer[14] which could help regulate your energy levels throughout the day.
Yohimbine HCI – This is a bit of a risky ingredient – having been banned in several countries across the globe for its side effects. In the USA, however, it is still found in many fat burners for its energy-boosting and fat burning properties. Some studies have shown yohimbine has proven an effective weight loss aid, with participants seeing a reduction in body fat[15]. Despite this, many studies have come back inconclusive. It's worth noting side effects reported from some people after taking yohimbine included gastrointestinal distress, anxiety, high blood pressure and, in some severe cases, heart attacks[16].
| Ingredients | Amount per Serving | % Daily Value |
| --- | --- | --- |
| Choline (as Choline Bitartrate) | 100 mg | 18% |
| L-Tyrosine | 250 mg | * |
| Caffeine Anhydrous | 220 mg | * |
| Theobromine | 125 mg | * |
| Grains of Paradise | 25 mg | * |
| Black Pepper Fruit Extract | 5 mg | * |
| Yohimbine HCI | 3 mg | * |
| Rauwolscine | 1 mg | * |
| Huperzine-A 1% | 100 mcg | * |
*Daily Value not established
Other Ingredients: Glycerin, Vegetable Capsule (Hypromellose), Purified Water, FD&C Blue 1, FD&C Red 40 and FD&C Yellow 6
Find out what actually works
– View our best fat burners for women – 
How does LIPO-6 BLACK work?
LIPO-6 BLACK covers all bases when it comes to effective weight loss. It contains many energy-boosters to replace the fuel lost when you're on a calorie deficit, which could be a lifesaver. When you initially start on new diet, the loss of energy can take its toll – leaving you feeling groggy and moody. There are a whole host of stimulants in LIPO-6 BLACK which work to block fatigue so you can still keep to your daily routine and workout schedule with ease.
LIPO-6 BLACK also includes a number of mood elevating components which could be the difference between reaching your targets and falling off the wagon. After all, dieting is tough and if you're feeling low, you'll be more tempted by an unhealthy treat to pick you up as opposed to heading to the gym. By keeping your mood on point, you will have a natural fire in your belly to keep going – no matter how stressful your day has been.
Other components include metabolism-boosters to stimulate more fat burning. Through thermogenics like caffeine and grains of paradise, you could see a reduction in fat as a result of more lipolysis (fat breakdown). With a speedier metabolism, you can keep burning off calories around the clock – even after working out.
What are LIPO-6 BLACK's benefits?
Energy uplift to stay sharp
LIPO-6 BLACK is certainly packed with a good whack of energy-boosters which will act as a buffer to fatigue and help you power through workouts. You could even see an improvement in your overall alertness and attention-span too, so you can stay sharp in day-to-day tasks.
Improved motivation and mood
There are a certain level of mood elevators in this formula, which could really help keep you focused on the prize – a slimmer you. Due to hormonal changes women go through month-to-month, adding a lower calorie diet on top of that could be too much to handle, leaving you feeling miserable. In this mental state, you're much more likely to fall off the wagon and forget your goals. These cognitive enhancers will help keep motivation high and your mood balanced so you can stay on track.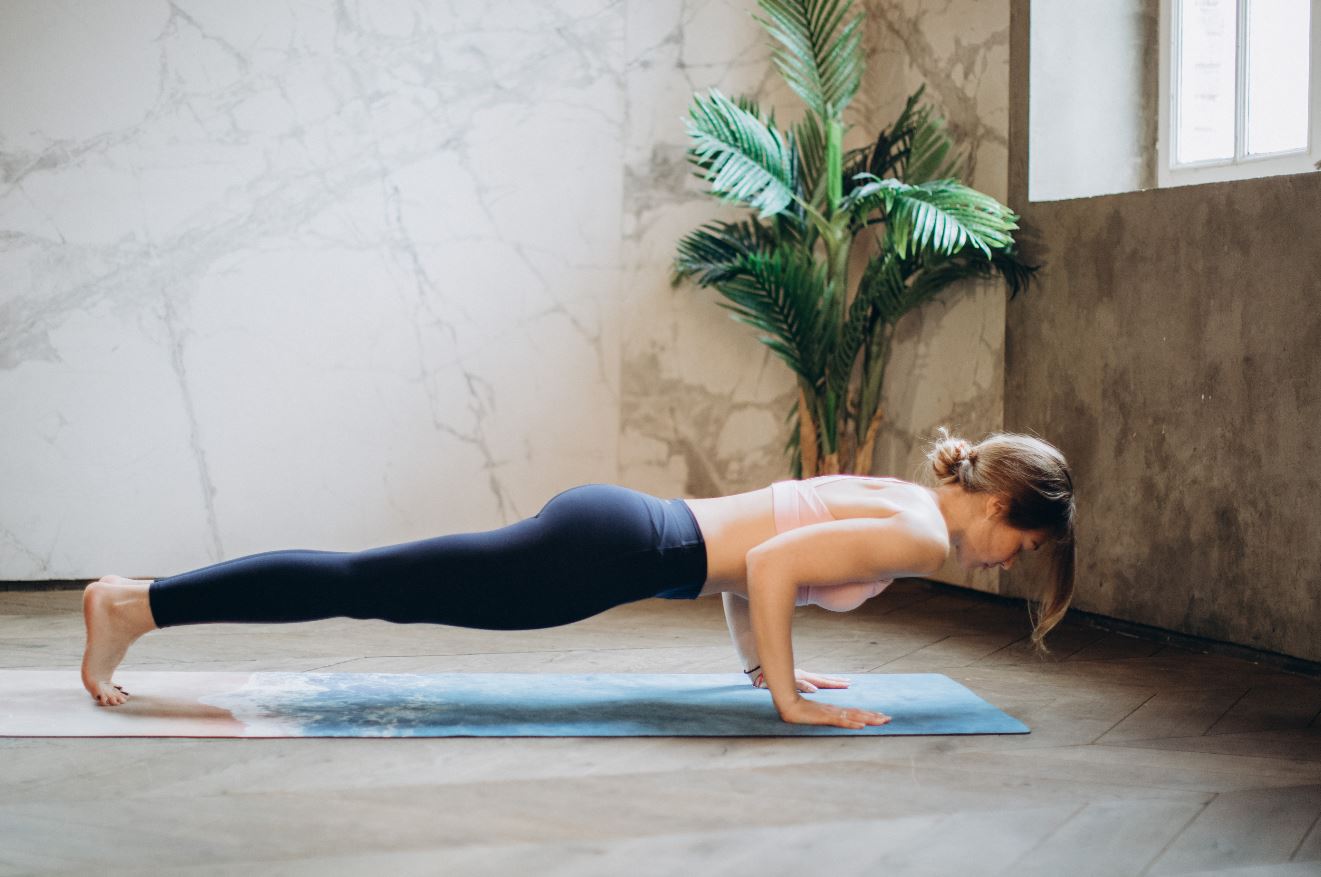 The combination of thermogenics in the formula could help increase your fat burning potential. Thermogenesis is a very effective way of speeding up your metabolism as it heats the body, convincing it to start burning more calories. As lipolysis takes place, the fat stored in your body becomes transformed into usable energy you can burn off around the clock.
Some of the ingredients included could promote a better appetite awareness, delaying hunger and cutting out cravings. During a calorie deficit, sometimes nothing in the world can stop your belly rumbling for that cookie in the jar or the tub of ice-cream in the freezer, so including an appetite control could be the difference between sticking to your lower calorie diet and falling into a binge-fest.
How to take LIPO-6 BLACK
Take 3 capsules in the morning and 3 capsules in the afternoon. You should not take your serving alongside food, but at least 30 minutes before you eat. Use the product for 60 days and follow with a 15-day break.
Nutrex Research advise that, because of its potency, you should not take more than 3 capsules in one sitting and never take more than 6 capsules in a 24-hour period.
Other recommendations include avoiding taking your final serving within 6 hours of your bedtime due to the stimulant content so it doesn't affect your sleep quality.
---
LIPO-6 BLACK results – before and after
We've found a fair few before and after results, showing men achieving a shredded physique. In terms of female results, we did find 90-day challenge which a number of women underwent – however, this does go against the recommendations of the creators to take a break after 60 days. The results are definitely quite significant for some, though.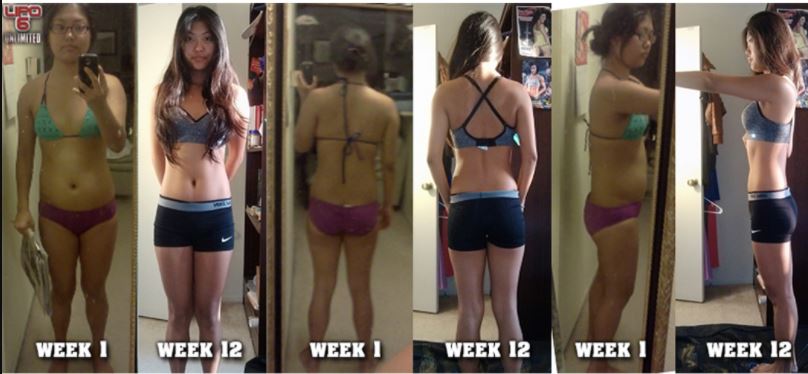 Find out what actually works
– View our best fat burners for women – 
LIPO-6 BLACK reviews – what are other people saying?
Overall, LIPO-6 BLACK does have a solid fan base, scoring 5* with 65% of reviewers on Amazon – however there are definitely some negative reviews on there too. These include customers complaining of adverse side effects or not seeing results at all. On the Nutrex Research website, there are a lot fewer negative reviews which is expected since it's an internal reviewing system. Many people love the energy, lack of crashes and weight loss results from taking LIPO-6 BLACK.
Nutrex Research:


Amazon.com:


Does LIPO-6 BLACK have any side effects?
From the research we have conducted based on customer reviews, there do seem to be a number of potential hazards with this supplement. Many people – a lot of them women – have complained about feeling jittery, shaky and nauseous. Some even stated it felt like a heart attack due to the surge of energy.
The reasons for this could be down to the stimulant content. The caffeine dosage per serving in LIPO-6 BLACK is really quite high. Women are much more sensitive to caffeine than men and can suffer from side effects like nausea, insomnia, shakiness, dizziness and headaches. The other stimulants include yohimbine which, as mentioned earlier, has been banned in several countries for having adverse – and sometimes life-threatening – effects like anxiety, increased heart rate, high blood pressure and stomach upset. In more severe cases, some reports showed heart attacks and seizures have been the result[17].
We'd strongly recommend assessing your tolerance of this product before taking the full dose. Try a smaller serving for a few weeks, just to get your body used to the effects. If you do start to feel unpleasant side effects, however, you need to seek medical advice before continuing with the cycle.
LIPO-6 BLACK Review: Our Conclusion
The basic premise of this fat burner works – with a fully transparent formula so you can see exactly what you're getting for your money. Using many ingredients with scientifically backed studies to prove their effectiveness in the weight loss journey is definitely positive – and could be why so many consumers have achieved the body goals they were looking for with LIPO-6 BLACK.
Unfortunately, for us, we feel some of the formula could be improved. In terms of safety, we would always advise erring on the side of caution with supplements containing such a large dose of stimulants. If you're sensitive to caffeine, for example, you should really think about whether a stimulant-packed supplement is right for you. The other issue is some risky ingredients like yohimbine, which could amplify side effects caused by caffeine to an unpleasant level.
We also feel it's missing that strong appetite-suppression found in many other fat burners. Some comments online did mention that they felt no appetite suppression at all, which could be detrimental in your battle against snacking.
Overall, we feel that there are much safer solutions to fat loss on the market for women. Whilst LIPO-6 BLACK is obviously effective for some, for others they have experienced effects which would put many people off.
Not for you? Check out our Editor's Choice Best Fat Burners for Women for our up-to-date list on the most effective weight loss aids on the market – and find one to suit you!
Total score
5/10
Here at Hey Spot Me Girl, we're all about safety – so we wanted to remind you to double-check with your doctor or physician if you have any concerns at all about introducing a new supplement into your diet.
Whilst supplements could be a great boost to your lifestyle, they could also have adverse effects on your body if not used properly, or if you have sensitivity to any of the ingredients. So, make sure you always check the label fully. Also, make sure you stick to the usage instructions, particularly during the first week.
It's also worth pointing out you shouldn't rely on supplements alone to achieve your physique goals. Remember girls, supplements are enhancers – not the only answer!
A balanced diet, consistent workout plan and sensible lifestyle choices are the fundamentals behind real change – and your supplement should only ever be used as a way of optimizing the results of your hard work, not a way of replacing it altogether.
So, whatever supplements you choose to improve your life, make sure your health and welfare is always paramount over anything else every single time.
---
*DISCLAIMER: These statements have not been evaluated by the Food and Drug Administration. This product is not intended to diagnose, treat, cure, or prevent any disease. Products are intended for use alongside a diet and exercise regime. The views and nutritional advice expressed by Hey Spot Me Girl are not intended for the purpose of medical advice.
Individual results may vary. Please always consult your health care provider if you are taking any medications or have any medical condition. Must be 18 years or older to purchase. Always reference the ingredients and directions on the product label.