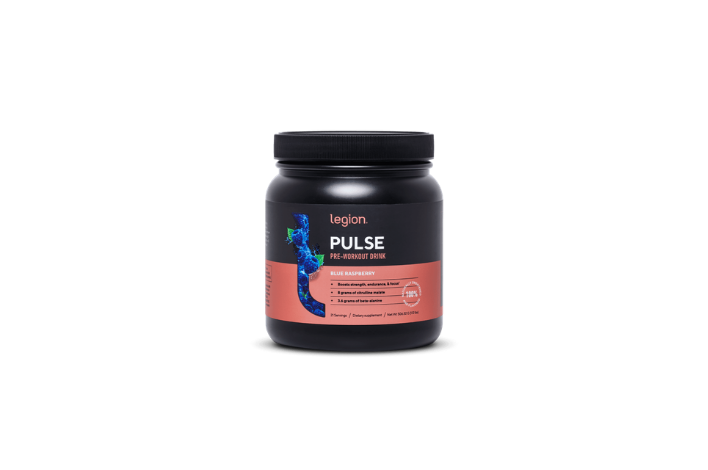 Reviews
Legion Pulse Review – Can it elevate workouts?
Let's see how effective this pre-workout really is
Legion Pulse overview
Want to feel 'focused, tireless and powerful in your workouts'? Legion apparently have just what you need. Their popular pre-workout Pulse is said to offer a holistic reboot of your workouts so you can achieve more.
They claim to have a scientifically-backed formula which is 100% natural, and is free from artificial food dyes, fillers or 'unnecessary junk'. It also contains no harsh or dangerous stimulants.
As women, stimulants can have more adverse effects on ourselves than they do on men so this is a comforting plus.
Find out what actually works
– View our best fat burners for women – 
Pulse also promises to give you a surge of 'smooth' energy and focus, bigger pumps, and more strength, power and endurance.
Sounds impressive…
But how good is this pre-workout compared to others on the market?
Spot Me Girl are here to investigate these bold claims and see if it really is the pre-workout you've been missing from your life.
Pros and Cons of Legion Pulse
Pros
100% natural ingredient profile
Fully transparent label
Clinically proven doses
Nothing artificial – no fillers, preservatives or flavorings
Cons
Contains high dose of caffeine
High dose of beta-alanine
May have some side effects
Find out what actually works
– View our best fat burners for women – 
Legion Pulse: The Ingredients
What we like about this pre-workout is its completely natural approach: an all-natural ingredient profile – plus natural sweeteners and colors. The dosage sizes seem substantial, too, meaning you're more likely to see results.
So, let's check out the main ingredients in a little more detail to see how they could elevate your workouts.
L-Citrulline DL-Malate 2:1 – A form of the amino acid L-citrulline, this component has strong links to improving exercise performance by increasing blood flow in your body for better endurance and power[1]. Studies also show it can enhance weight training by reducing muscle fatigue[2].
CarnoCyn Beta-Alanine – This component could also help improve endurance[3], by acting as a buffer against muscle acidity. High-intensity exercise can cause your muscles to become acidic which prevents them contracting properly and brings on fatigue[4]. Reducing acidity could therefore help you push harder in workouts for longer[5].
Betaine Anhydrous – Studies show that betaine could have a positive impact on improving power of muscle pumps and help to stimulate more muscle growth[6] and therefore burn off fat too.
Caffeine Anhydrous – This natural stimulant could bring some great benefits to your workout performance. It is well-known as an energy booster, however it offers much more than just leaving you energized. Caffeine triggers parts of your brain to improve focus, attention-span[7] and mood[8], as well as stimulating adrenaline which activates muscles[9] and increases endurance[10]. It also stimulates thermogenesis which kickstarts your metabolism for fat burning around the clock[11].
L-Theanine – Combined with caffeine, this amino acid helps to calm the surges of energy from the caffeine content which could lead to jitters or shakes. It helps you zone out distractions and concentrate on the task in a calm, focused manner[12]. It has also been known to alleviate symptoms of anxiety and stress[13].
AlphaSize Alpha-Glyceryl Phosphoryl Choline – This intimidatingly scientific sounding component has proven to improve both mental and physical performance, especially when combined with caffeine. It has been linked to better focus, alertness and endurance – as well as improving your mood and cognitive function[14].
| Nutritional Info | Amount per Serving | % Daily Value |
| --- | --- | --- |
| Calories | 10 | |
| Total Carbohydrates | 6 g | 2% |
| Calcium | 148 mg | 11% |
| Sodium (as Sodium Citrate) | 230 mg | 10% |
| Potassium (as TriPotassium Citrate) | 345 mg | 7% |
| Ingredients | | |
| L-Citrulline DL-Malate 2:1 | 8 g | * |
| CarnoSyn Beta-Alanine | 3.6 g | * |
| Betaine Anhydrous | 2.5 g | * |
| Caffeine Anhydrous | 350 mg | * |
| L-Theanine | 350 mg | * |
| AlphaSize Alpha-Glyceryl Phosphoryl Choline (GPC) 50% | 300 mg | * |
*Daily Value not established
Other Ingredients: Swerve Natural Sweetener (Erythritol & Oligosaccha), Advantitol Erythritol, Natural Flavors, Sea Salt, Silica, Stevia (Stevia rebaudiana) Leaf Extract, Calcium Carbonate, Red Beet (For Color), Calcium Silicate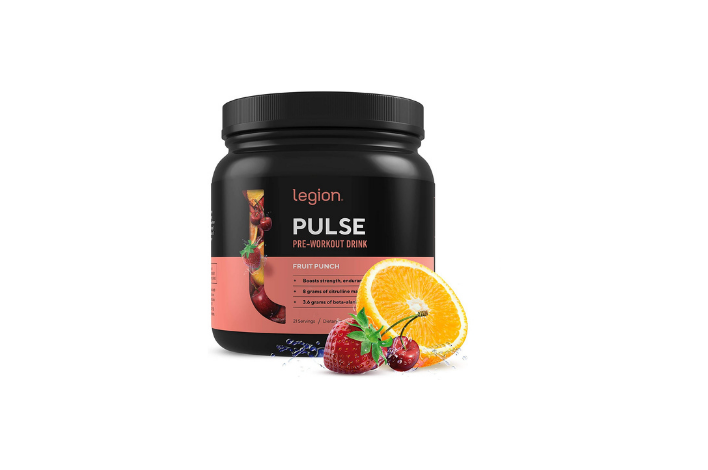 Find out what actually works
– View our best fat burners for women – 
How does Legion Pulse work?
Through a combination of highly dosed and scientifically proven performance enhancers, Pulse works to improve all aspects of your workout potential. It promises to increase energy, improve mood, sharpen mental focus, increase strength and endurance. Plus, it should also help combat fatigue.
A number of well-researched cognitive enhancers like caffeine, AlphaSize Alpha-Glyceryl Phosphoryl Choline and L-theanine come together to help give you mental focus and mood a good boost so you can feel motivated to push through workouts.
The culmination of L-citrulline, betaine and beta-alanine help to prevent muscle fatigue and provide a strong support to improve endurance so you can reach targets easier during exercise. Through these you should be able to build muscle easier and shed excess fat too.
What are Legion Pulse's benefits?
Improves muscle growth and fat burning potential
With the help of L-citrulline, betaine and beta-alanine, you will have the fundamentals to surpass muscle fatigue which, in turn, will help you build muscles easier and ignite fat burning too.
Packed with components like caffeine, you can push past tiredness which is key if you're on a calorie deficit. The energy that Pulse provides will replace what is lost on a lower calorie diet and help you keep up high performance.
Increases endurance, strength and power
The combination of mood enhancers and fatigue blockers – both mentally and physically – will help promote better all-round endurance. If your muscles are pumped up, you could enjoy new levels of power and strength too.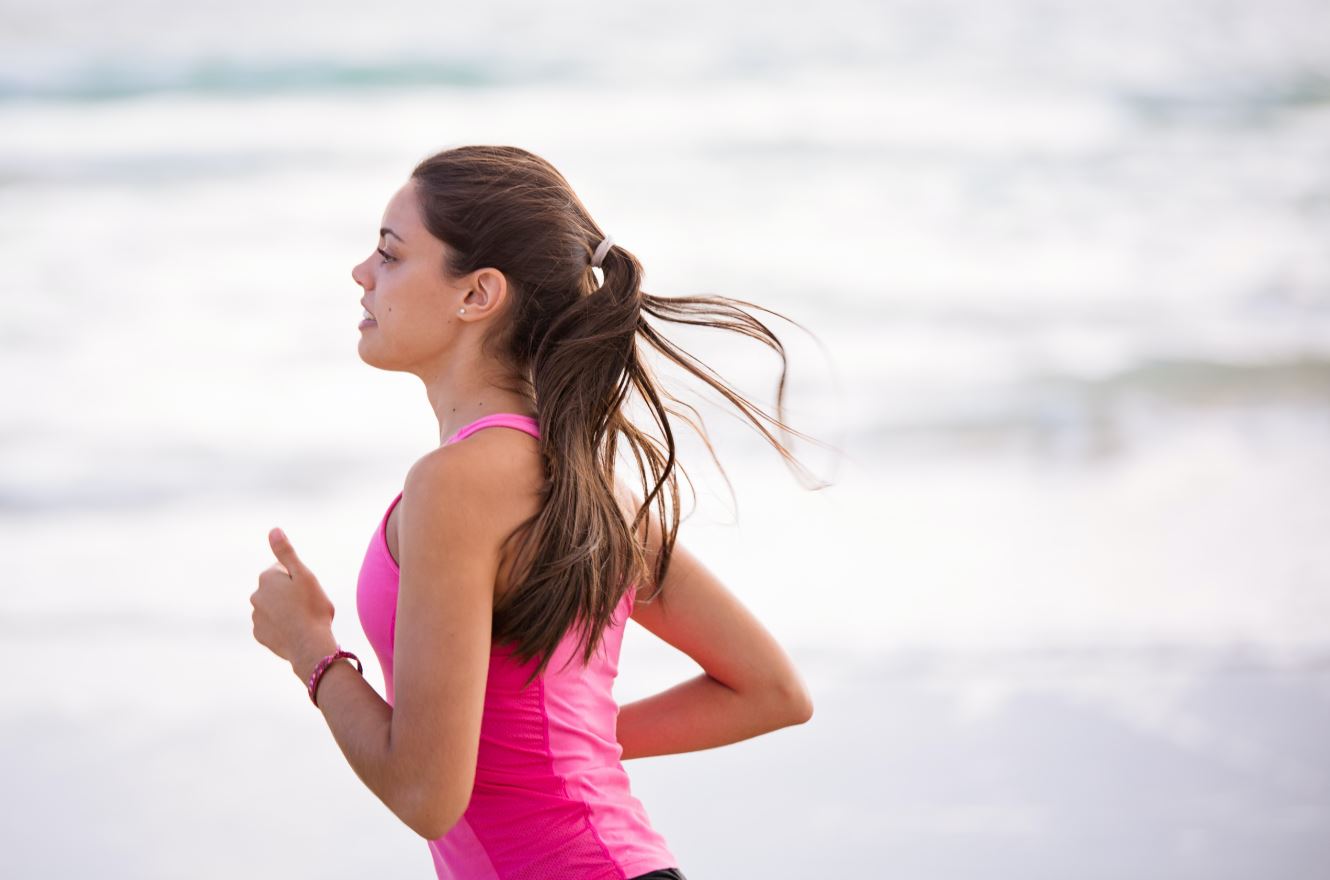 Helps boost your mood and motivation
There are a number of cognitive enhancers in Pulse which could combine to help lift spirits – even if you've had a challenging day. L-theanine, for example, has been proven to alleviate stress which will help you stay motivated to hit the gym – even if your day has been difficult. Being in an altogether better mood will help you feel better about working out and should increase your potential.
Supports better focus and cognitive performance
With the help of the caffeine/L-theanine combo, plus other cognitive boosters, you could enjoy better concentration and attention-span so you can calmly work through your routine with focus and drive – and without distractions.
How to take Legion Pulse
Legion advise if this is the first time using Pulse, you need to assess your tolerance as it is quite a potent formula with high doses of components like caffeine.
To do this, mix 1 scoop with 10-12 ounces of water and consume 15-30 minutes before exercise. If you experience non-optimum effects, stop and consult your doctor.
They recommend using 1 scoop 15-30 minutes prior to weight training or intense cardio, or 2 scoops (full clinical doses) for intense weight training or cardio lasing longer than 45 minutes.
As always, you shouldn't exceed the instructed doses to avoid adverse effects.
Legion advise that this pre-workout is not intended for persons under the age of 18 or pregnant and nursing women. You should also consult a health care professional prior to consumption if you have any pre-existing medical conditions or are taking any prescription medication.
---
Legion Pulse results – before and after
When we've looked for results across the web, it seems there is an influx of men who have used Pulse to boost their workouts with some pretty impressive results. Unfortunately, we couldn't really find any before and after results of women. We did find some great gym pics though: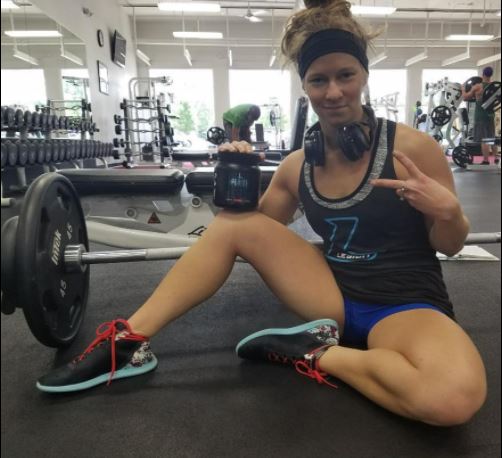 Megan Leigh: "You'll never miss a workout. In fact, you might even look for excuses to work out on your rest days.
Clinically effective dosages (that's rare)
No proprietary blends
No crash
Clean energy rush
Superhuman endurance (for real)
Amazing taste"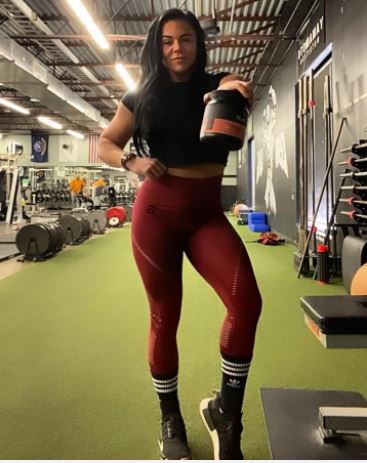 KatLynne Rockwood – Online Fitness Coach: "Pulse comes in stim and stim free and is the perfect pre-workout to get ya going and keep you going through even your toughest lifts! No artificial flavors or additives and nothing but pure sustained energy and ingredients with no proprietary blends ever."
Find out what actually works
– View our best fat burners for women – 
Legion Pulse reviews – what are other people saying?
The general response to Pulse is positive, with 65% of people on Amazon scoring it 5*s. Many of the customers seem to be male and they have seen some real benefits from taking Pulse. The women who have tried it commented on the taste and the energy, however some suffered side effects like clouded mental abilities after taking it for a sustained time:
Legionathletics.com:


Amazon.com:

Does Legion Pulse have side effects?
Whilst we'd like to think this supp is side effect-free on account of the wholly natural formula, this may not be the case for some consumers.
The stimulant content could be an issue for some women – since women have less of a tolerance than men to the likes of caffeine. At such a high dose, it is possible you could suffer from jitters, nausea, headaches and insomnia so watch out for that. This may be why there is such a huge demand from men for this supplement – but also why it might be too strong and wouldn't be the best option for some women.
Other side effects could include a tingly feeling from the beta-alanine which some people have reported as unpleasant. Others, however, seem to enjoy the feeling so it's really up to the individual.
As mentioned earlier, it's best to assess your tolerance with small servings the first week or two you start taking Pulse to help your body get used to the ingredients. If you start to feel any kind of unpleasant side effects, however, you should stop taking the supplement immediately and consult a medical practitioner for advice before continuing your cycle.
Legion Pulse Review: Our Conclusion
Overall, this pre-workout does seem to have it all. Based on a completely natural formula with generous servings for each component, we'd expect you to see some great results.
The ingredients chosen all have scientific backing and could definitely help to improve workouts significantly.
The main issue we had was the stimulant content. Whilst L-theanine works to calm the negative effects of caffeine, the sheer dosage size in a serving of caffeine could simply be too much for a lot of women.
Obviously, it's down to personal preference but it is certainly something to note before purchasing.
That being said, the formula does seem to have impressed a lot of people, with a whole host of happy customers across the web praising it for helping them achieve their ideal physique quicker.
Find out what actually works
– View our best fat burners for women – 
Total score
7/10
Here at Hey Spot Me Girl, we're all about safety – so we wanted to remind you to double-check with your doctor or physician if you have any concerns at all about introducing a new supplement into your diet.
Whilst supplements could be a great boost to your lifestyle, they could also have adverse effects on your body if not used properly, or if you have sensitivity to any of the ingredients. So, make sure you always check the label fully. Also, make sure you stick to the usage instructions, particularly during the first week.
It's also worth pointing out you shouldn't rely on supplements alone to achieve your physique goals. Remember girls, supplements are enhancers – not the only answer!
A balanced diet, consistent workout plan and sensible lifestyle choices are the fundamentals behind real change – and your supplement should only ever be used as a way of optimizing the results of your hard work, not a way of replacing it altogether.
So, whatever supplements you choose to improve your life, make sure your health and welfare is always paramount over anything else every single time.
---
*DISCLAIMER: These statements have not been evaluated by the Food and Drug Administration. This product is not intended to diagnose, treat, cure, or prevent any disease. Products are intended for use alongside a diet and exercise regime. The views and nutritional advice expressed by Hey Spot Me Girl are not intended for the purpose of medical advice.
Individual results may vary. Please always consult your health care provider if you are taking any medications or have any medical condition. Must be 18 years or older to purchase. Always reference the ingredients and directions on the product label.