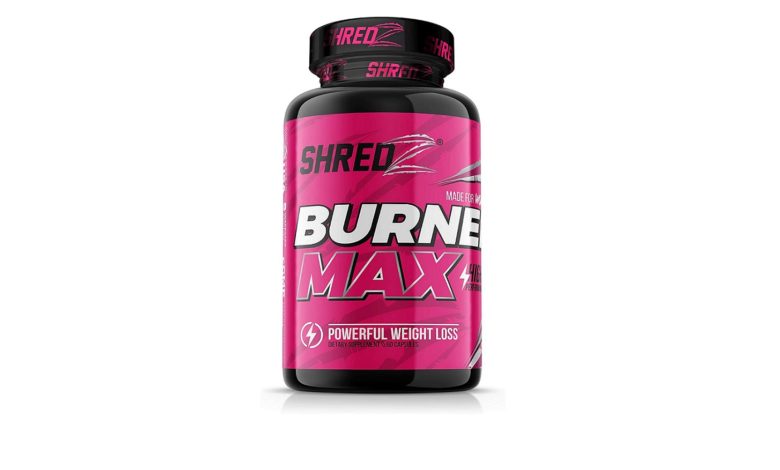 Reviews
Shredz Burner Max for Women Review – Is it all hype?
Shredz Burner Max for Women overview
Described as a premier thermogenic supplement, Shredz Burner Max is a female-focused product that works to increase energy, maximize your workout capacity and help knock through fitness plateaus.
The creators have packed it with clinically-tested ingredients which, they say, are designed to help you lose 2 pounds a week for 10 consecutive weeks. Anything that promises such certain results is always worth looking into it.
Find out what actually works
– View our best fat burners for women – 
At Spot Me Girl, we like to put supplements through their paces to see if they really do work or if they're just all hype. Can this fat burner stand up to some serious scrutiny?
In this Shredz Burner Max review, we'll discover how it works and if it can excel your fat loss efforts.
Pros and Cons of Shredz Burner Max for Women
Pros
All-natural ingredients
No proprietary blends
Specially formulated for women
Energy-boosting formula
Added vitamins and minerals
Positive reviews
Cons
Not vegan friendly
Contains reasonable amount of caffeine
No serious appetite suppressants
Find out what actually works
– View our best fat burners for women – 
Shredz Burner Max for Women: The Ingredients
Shredz Burner Max for Women says it's a completely female-focused formula that uses a range of natural ingredients to support you on your health and fitness journey. There are no proprietary blends which is always good to see in a female-friendly supplement.
Here's a closer look at its core components:
Biotin – This B vitamin plays a role in converting food into energy and is thought to boost the health of hair and nails, and even support normal blood sugar levels[1].
Cocoa Extract – This ingredient is found in chocolate but in Shredz Burner it works to boost energy levels and improve blood circulation by widening blood vessels[2].
Green Tea Extract – Packed with health-boosting antioxidants, green tea also helps to raise your metabolic rate as a powerful thermogenic[3]. This equals increased energy expenditure and more calories burned throughout your day.
Caffeine Anhydrous – This well-known stimulant helps to clear drowsiness and gives you an energy boost to get you through the toughest workouts. It's also been evidenced to raise your metabolic rate and boost lipolysis[4].
Choline – This nutrient is key in boosting lipid metabolism and supporting your overall metabolism[5]. It's also been linked to regulating mood and memory, which may contribute to this supplement's ability to enhance cognitive performance[6].
Serving Size: 1 Capsule
Servings Per Container: 60
Amount Per Serving
% Daily Value
Biotin
50mcg
167%
Pantothenic Acid
5mg
10%
Choline
50mg
9%
Irvingia Gabonensis
150mg
*
Cissus Quadrangularis Extract
150mg
*
Caffeine Anhydrous
135mg
*
Cocoa Extract
75mg
*
Green Tea Extract
31.25mg
*
Yohimbe Bark Extract
25mg
*
Acetyl L-Carnitine
20mg
*
Alpha Lipoic Acid
20mg
*
*Daily Value (DV) not established
Find out what actually works
– View our best fat burners for women –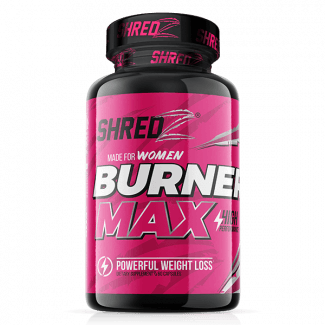 How does Shredz Burner Max for Women work?
At its core, thermogenesis is how this supplement works to promote rapid fat loss. By increasing your internal temperature and encouraging your body to burn more calories, you should be able to reduce your body fat percentage.
Shredz Burner Max makes huge promises, claiming to help you lose 2 lbs. per week for 10 weeks if you use the supplement for this amount of time. In combination with a balanced, low-calorie diet and healthy exercise routine, we have no doubt it could make a difference to your weight. However, without these crucial elements, you won't be able to achieve such results.
Shredz Burner Max also offers heightened energy levels which could help you push harder through workouts and ultimately burn more calories.

What are the benefits of taking Shredz Burner Max for Women?
A blend of thermogenics like caffeine and green tea come together to jumpstart your metabolism and increase calorie burn all day long. Because us women generally have a lower basal metabolic rate than men, we're more likely to struggle losing weight[7]. Increasing thermogenesis means that even after exercise, your body should continue to burn through calories.
Enhanced athletic performance and focus
The effort of losing weight can take its toll on your energy levels. Ingredients in Shredz Burner work to crush tiredness and enhance overall exercise performance to help you push through workouts even when you don't feel like it. Even if your calories are reduced, your energy levels should stay high if you use Shredz Burner.
Shredz Burner contains choline which is thought to work to regulate cholesterol levels and reduce fat build up in the body. Choline is also a key compound for brain health, as it's needed to produce acetylcholine, an important neurotransmitter for memory, mood, muscle control and other nervous system functions[8].
How to take Shredz Burner Max for Women
As with any supplement, you should always follow the directions on the bottle carefully. Be sure to also check for any warnings or allergies if you've never taken the supplement before.
To use Shredz Burner Max for Women, take 1 capsule with your first meal followed by another (1) capsule four to six hours later.
Because of the caffeine content in this supplement, you should monitor your caffeine intake throughout the day. You will want to avoid taking this supplement within around six hours of when you plan to go to sleep.
---
Shredz Burner Max for Women results – before and after
Shredz Burner Max boasts of positive results with claims it has helped over 3000 customers get in better shape. We sourced some great before and after results from the company website here: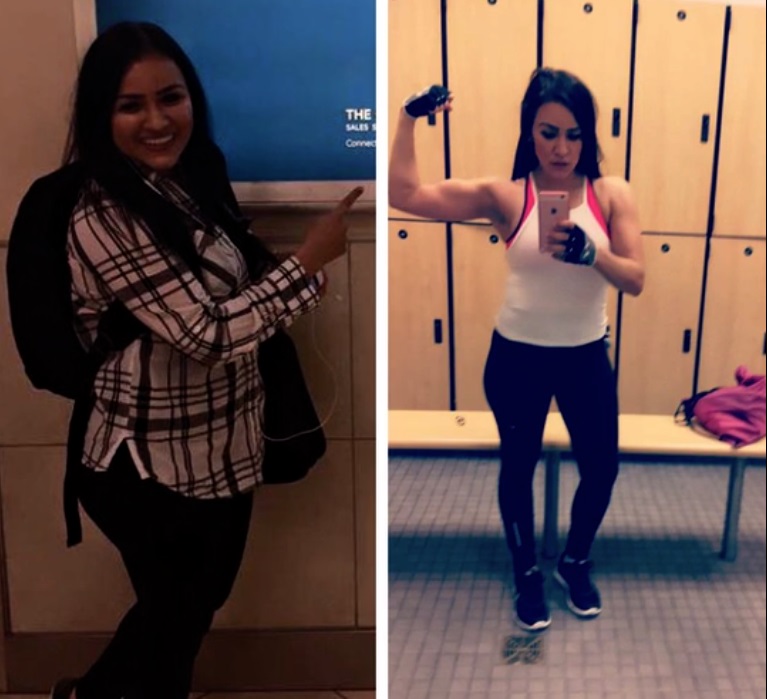 "It's helped me drop so much weight – from 148 to 128!" Vanessa, USA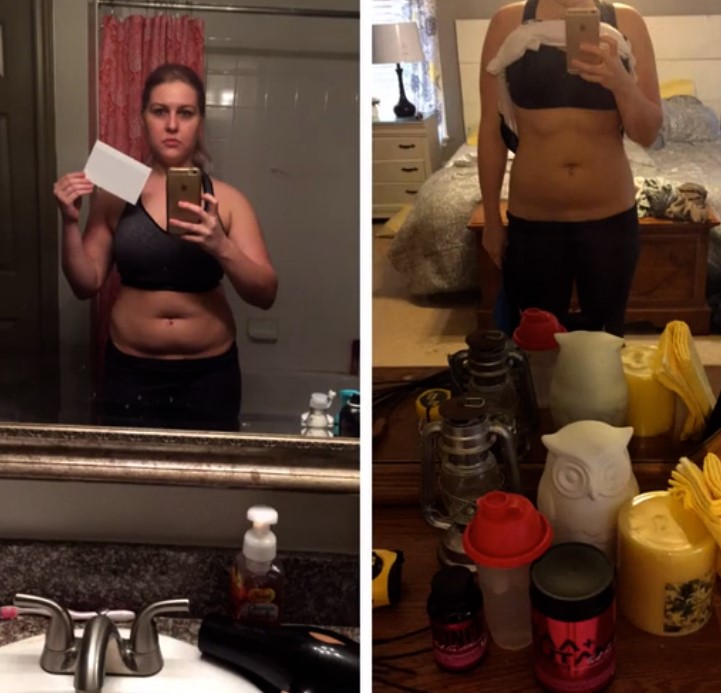 "I took the Burner Max as well as all the other products Shredz has to offer and lost 17 pounds…" Megan, USA
Find out what actually works
– View our best fat burners for women – 
Shredz Burner Max for Women reviews – what are other people saying?
Reviews for this product are mixed – with some users reporting great weight loss results and better energy levels. Other customers however complained of stomach bloat and no difference whatsoever.
It's difficult to judge from these reviews alone since they're taken from the official website. There's also the possibility that users who didn't experience any difference weren't following the right diet or exercise plan alongside this supplement.


Does Shredz Burner Max for Women have side effects?
Shredz Burner Max is a completely natural fat burner designed with the female body in mind. We can see the creators have made the effort to ensure it's safe for women to take, with limited caffeine and no proprietary blends in the mix.
However, judging by the online reviews, side effects can occur from this supplement, including feelings of jitteriness and stomach upset. This may be from the caffeine included in the formula.
The label warns users to never exceed the recommended serving instructions. It also states that you should not consume this supplement alongside anything else containing caffeine. It shouldn't be used by anyone under the age of 18, or if you are pregnant or nursing.
Shredz Burner Max for Women Review: Our Conclusion
Shredz Burner Max appears to be a well-thought out formula with good intentions at heart. It contains common fat burning ingredients which have shown to be beneficial in raising calorie burn and boosting energy levels.
But for our liking, it falls down in one particular area. There are no serious appetite suppressors included in the formula. Knowing that women struggle with food cravings and hunger pangs when dieting, this is a huge negative. Weight loss isn't only about increasing your calorie burn but reducing the number of calories you consume to ensure you remain in an energy deficit. If hunger gets in the way, it can be even more of a struggle.
To put bluntly, there may be better all-rounders on the market that contribute to fat loss in more than one way.  We highly recommend you view our Editor's Choice:
Find out what actually works
– View our best fat burners for women – 
Total score
5/10
Here at Hey Spot Me Girl, we're all about safety – so we wanted to remind you to double-check with your doctor or physician if you have any concerns at all about introducing a new supplement into your diet.
Whilst supplements could be a great boost to your lifestyle, they could also have adverse effects on your body if not used properly, or if you have sensitivity to any of the ingredients. So, make sure you always check the label fully. Also, make sure you stick to the usage instructions, particularly during the first week.
It's also worth pointing out you shouldn't rely on supplements alone to achieve your physique goals. Remember girls, supplements are enhancers – not the only answer!
A balanced diet, consistent workout plan and sensible lifestyle choices are the fundamentals behind real change – and your supplement should only ever be used as a way of optimizing the results of your hard work, not a way of replacing it altogether.
So, whatever supplements you choose to improve your life, make sure your health and welfare is always paramount over anything else every single time.
---
*DISCLAIMER: These statements have not been evaluated by the Food and Drug Administration. This product is not intended to diagnose, treat, cure, or prevent any disease. Products are intended for use alongside a diet and exercise regime. The views and nutritional advice expressed by Hey Spot Me Girl are not intended for the purpose of medical advice.
Individual results may vary. Please always consult your health care provider if you are taking any medications or have any medical condition. Must be 18 years or older to purchase. Always reference the ingredients and directions on the product label.