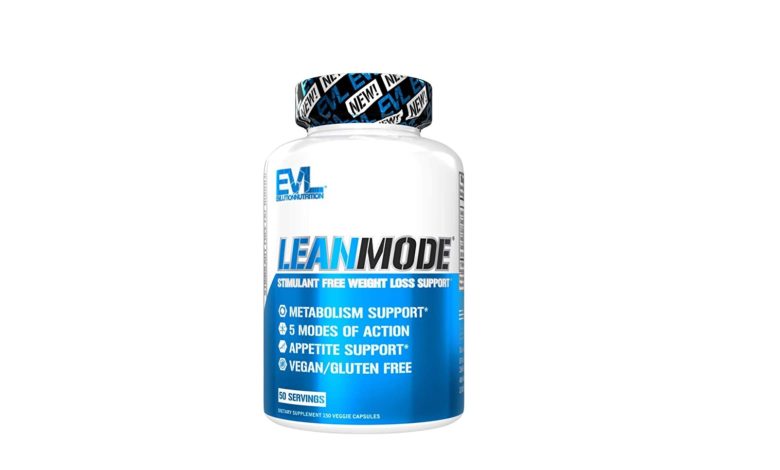 Reviews
LeanMode Review – Is this stim-free fat burner effective?
LeanMode overview
LeanMode is a stim-free fat burner made by EVL Nutrition, a renowned sports supplement company that develops everything from protein powders to pre-workouts.
A streamlined, transparent formula, LeanMode employs multiple modes of action to boost metabolism, target stored fat, curb appetite and help you achieve results around the clock – without the need for any stimulants.
Find out what actually works
– View our best fat burners – 
What's more, it works to preserve muscle by targeting fat stores for energy instead of muscle.
How does it hold up in such a competitive market? Is it as effective as it claims? Let's find out in this LeanMode review.
Pros and Cons of LeanMode
Pros
Completely natural ingredients list
Fully transparent formula
Should help you fight food cravings
May help preserve muscle
Low stimulant content
Veggie capsule
Cons
Side effects reported
Garcinia Cambogia deemed unsafe by FDA
High serving size – 6 capsules daily
Find out what actually works
– View our best fat burners for women – 
LeanMode: The Ingredients
With only five ingredients, LeanMode is one of the shortest ingredients lists we've seen. The elements appear to have strong weight loss attributes however inclusions like garcinia cambogia are questionable. Here's a quick breakdown of the components:
Green Tea Leaf Extract – One of the most common ingredients found in fat burners, green tea is packed with epigallocatechin gallate (EGCG), an antioxidant which has shown to improve alertness and increase the oxidation of fat to body fuel[1]. It also contains naturally occurring caffeine so, despite the creators indicating this formula is stim-free, it does contain small amounts of the stimulant[2].
Conjugated Linoleic Acid (CLA) – This fatty acid is needed by the body to properly process fat into energy. It's thought to force the body to use stored fat as fuel as well as protect muscle mass[3].
Green Coffee Bean Extract – Another ingredient containing a small amount of caffeine, green coffee bean contains chlorogenic acid which is thought to slow down the rate of carb absorption in your body. It's also antioxidant rich too, which could help reduce inflammation, lower blood pressure and ultimately maintain a healthy weight[4].
Acetyl L-Carnitine – This ingredient is commonly added to supplements like pre-workouts to aid performance and recovery. In LeanMode, it's thought to support your energy levels and help your body utilize fat as fuel during workouts[5], however research is limited[6].
Garcinia Cambogia – Popularly used as an appetite suppressant, studies have shown that short term supplementation of this ingredient can support weight loss by curbing hunger and preventing fat storage, though more trials are needed to solidify its effectiveness[7].
| Serving Size: 3 Veggie Capsules | Amount Per Serving | % Daily Value |
| --- | --- | --- |
| Green Tea Leaf Extract | 500mg | * |
| Green Coffee Bean Extract | 500mg | * |
| CLA | 500mg | * |
| Acetyl-L-Carnitine | 500mg | * |
| Garcinia Cambogia Extract | 250mg | * |
*Daily Value (DV) not established
Find out what actually works
– View our best fat burners –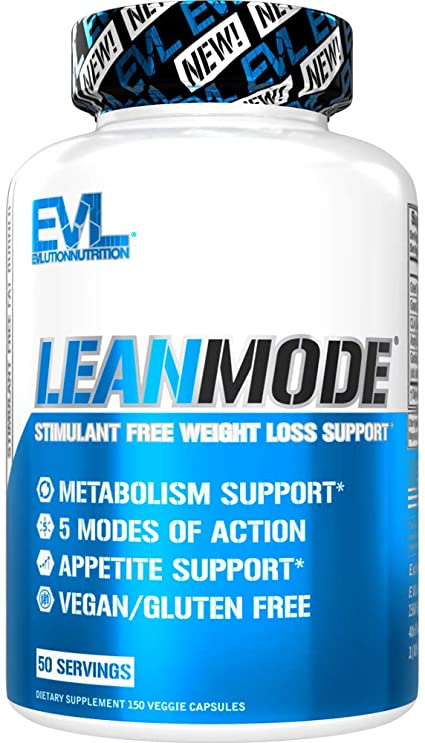 How does LeanMode work?
LeanMode claims to work using multiple modes of action, in that it supports metabolism, improves energy, suppresses hunger, promotes natural fat burning and maintains and protects muscle.
There are some good natural fat burners in the mix which should work to elevate thermogenesis and ultimately raise daily calorie burn. Some ingredients also work to push your body to use fat stores as fuel and help to reduce any excess fat storage.
The creators claim LeanMode can put a plug in your snacking habits and help you fight food cravings too due to the chlorogenic acid. By helping to slow or reduce the release of glucose into the bloodstream, blood sugar spikes are reduced which can prevent cravings.
There's no added caffeine in the mix however low stimulant levels should help to keep your energy levels up throughout your diet.

What are the benefits of taking LeanMode?
LeanMode works to help your body use up its fat stores as energy. By enhancing this process, you should burn off more fat and ultimately lose weight.
Thermogenic compounds like green tea extract work to stimulate your metabolic rate and increase daily calorie burn. While green tea is a great fat burning compound, it would work much more effectively alongside other thermogenics like cayenne pepper.
For many women, stimulants can cause adverse reactions, triggering headaches as well as stomach aches. LeanMode contains little caffeine which makes it an ideal fat burner for females.
LeanMode contains CLA which is thought to defend the use of lean muscle for fuel. This means you lose the weight that matters most (fat stores) instead of your muscle.
How to take LeanMode
There are quite a number of capsules to be taken with LeanMode. To use it, you should take 3 capsules 1 to 2 times daily. For best results, you should take LeanMode 30-60 minutes before meals with the first serving before breakfast and the second serving before dinner.
This is quite a heavy serving size for a fat burner however it does mean that the nutrients stay topped up in your system throughout the day.
Never exceed the stated dose at any time and seek medical advice if you experience any health issues. If you're ever unsure or need some expert advice when you start with a new supplement or nutritional program, you should talk to your doctor first.
---
LeanMode results – before and after
LeanMode is a popular fat burner for many people, especially women looking to get some extra support on their weight loss journey. We found some positive reviews on Amazon where users reported feeling curbed hunger, having more energy and seeing quicker results, especially when compared with exercise.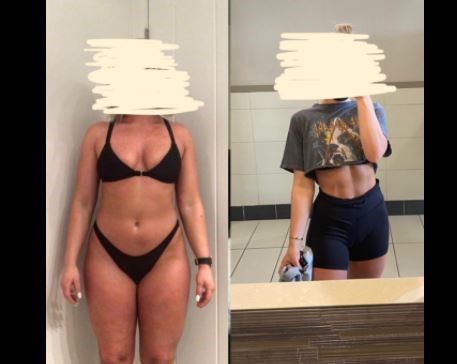 "I truly believe this product helps speed up my metabolism, curb my appetite, but also keep extra pounds off when I'm indulging a little more in food or drinks. I usually take a bottle and then take a month or so off before getting back on it."– Shep. Published November 2020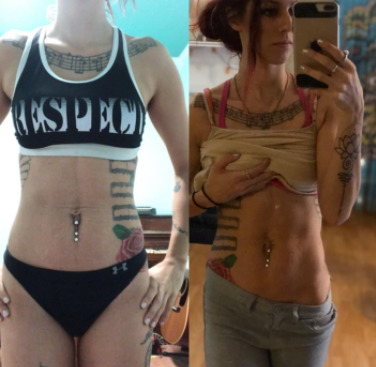 "At first I was skeptical about this product but as I have been taking it along with my Workouts I saw great results after a month!" – Rose. Published May 2018
Find out what actually works
– View our best fat burners– 
LeanMode reviews – what are other people saying?
Looking online, we found many reviews for LeanMode. On the official website, it's rated 4.2/5 with users commenting on greater motivation levels, less hunger and no jitters. It's particularly popular for many female users.
Amazon reviews are much the same, with an overall rating of 3.9/5. There were some negative reviews across the board with some users reporting increased hunger, breakouts and insomnia.
EVLNutrition.com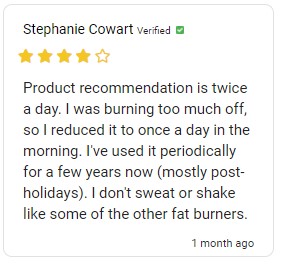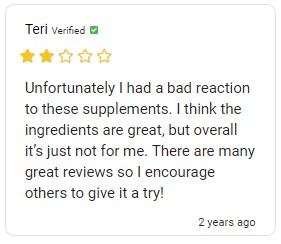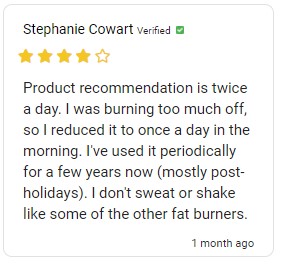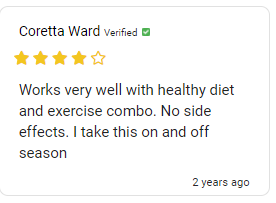 Amazon.com


Does LeanMode have side effects?
LeanMode is completely natural and the label is transparent so you can see exactly what's inside. This should mean there's limited chance of side effects with this supplement.
The majority of users shouldn't have any problems, but you should be aware of the garcinia cambogia, which is of some concern to the FDA. It's thought to cause side effects such as[8]:
Dizziness
Upset stomach or diarrhea
Dry mouth
Headache
Severe liver issues
There may also be a small amount of caffeine in this supplement even though it claims to be stim-free.
As with any supplement, if you experience any unpleasant side effects at all, stop taking it immediately and talk to your doctor. Never exceed the stated dose at any time and seek medical advice if you have any health issues.
LeanMode Review: Our Conclusion
LeanMode boasts of positive reviews around the web and does contain some great natural fat burning ingredients that are backed by relevant research. The transparent formula is reassuring too.
However, despite the claims it is stim-free, this supplement does contain a small amount of caffeine from the green tea. The garcinia cambogia is also slightly alarming considering the reported side effects it may cause.
While it's a simple formula, we feel it's missing out on some key appetite suppressors and thermogenic compounds. Glucomannan would be a great addition to the mix to curb food cravings further and cayenne pepper could seriously ramp up your metabolism alongside the green tea.
It seems to work for many people but just be aware of the potential side effects. If you're not convinced we highly recommend you view:
Find out what actually works
– View our best fat burners for women – 
Total score
5/10
Here at Hey Spot Me Girl, we're all about safety – so we wanted to remind you to double-check with your doctor or physician if you have any concerns at all about introducing a new supplement into your diet.
Whilst supplements could be a great boost to your lifestyle, they could also have adverse effects on your body if not used properly, or if you have sensitivity to any of the ingredients. So, make sure you always check the label fully. Also, make sure you stick to the usage instructions, particularly during the first week.
It's also worth pointing out you shouldn't rely on supplements alone to achieve your physique goals. Remember girls, supplements are enhancers – not the only answer!
A balanced diet, consistent workout plan and sensible lifestyle choices are the fundamentals behind real change – and your supplement should only ever be used as a way of optimizing the results of your hard work, not a way of replacing it altogether.
So, whatever supplements you choose to improve your life, make sure your health and welfare is always paramount over anything else every single time.
---
*DISCLAIMER: These statements have not been evaluated by the Food and Drug Administration. This product is not intended to diagnose, treat, cure, or prevent any disease. Products are intended for use alongside a diet and exercise regime. The views and nutritional advice expressed by Hey Spot Me Girl are not intended for the purpose of medical advice.
Individual results may vary. Please always consult your health care provider if you are taking any medications or have any medical condition. Must be 18 years or older to purchase. Always reference the ingredients and directions on the product label.