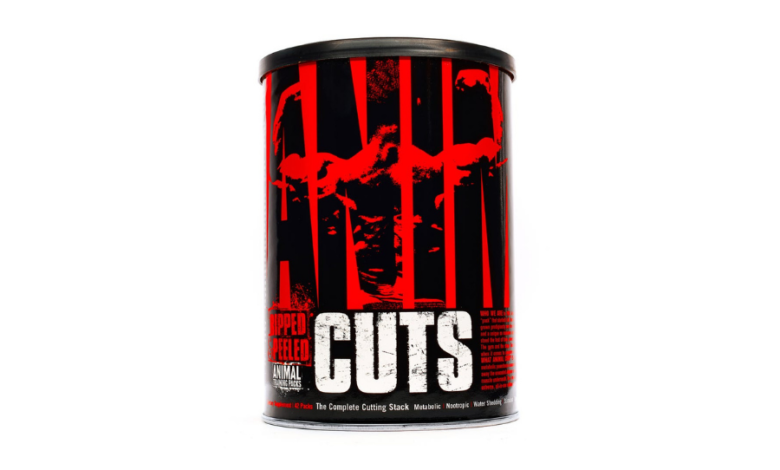 Reviews
Animal Cuts Review – Is this the complete package?
Can this 8-blend fat burner give you everything you need?
Animal Cuts overview
As part of the Animal Pak family of nutritional support supplements, Animal Cuts brings together a complete cutting stack made up of a whopping 8 different blends. Marketed towards those who are serious about getting ripped, Animal Cuts is designed to deliver a complete 'one-stop-shop' type approach to shed excess fat for 'razor-sharp' definition.
It includes the standard offerings we'd expect in a fat burner with thermogenic and metabolic complexes. However, they've also included blends to support your thyroid, stress levels, mood and even a diuretic complex to deal with bloating and water weight.
Find out what actually works
– View our best fat burners for women – 
Seems too good to be true, right?
Here at Spot Me Girl, we're always on the search for the most effective and best value supplements. Clearly the creators of Animal Cuts understand all aspects of what people need to cut out their fat – and seem to offer a lot for your money.
But can so many complexes – all made up of proprietary blends – really be effective? Or could this be a case of an unnecessarily overcomplicated formula which might actually work against itself?
Let's find out!
Pros and Cons of Animal Cuts
Pros
Contains metabolism-boosting thermogenics
All-natural formula of active ingredients
Considers brain, thyroid and water storage
Competitive price
Cons
8 different proprietary blends make up formula
High stimulant content
Not vegan friendly
Lacking stronger appetite suppressants
Find out what actually works
– View our best fat burners for women – 
Animal Cuts: The Ingredients
Animal Cuts uses a pretty extensive selection of ingredients to make up its formula and is designed to tackle a whole host of issues surrounding weight loss to provide an effective fat shredding solution. One of the big red flags for us is the use of proprietary blends meaning you can't see the doses of every ingredient included. Because of this, it's difficult to determine how effective this fat burner will be as you don't know if each dosage is at a clinically proven level. This means watered down benefits and Animal Cuts could end up being a complete waste of money.
Because the ingredients are so extensive, we'll go through the core elements of each blend to see what they bring to the table in terms of benefits:
Caffeine Anhydrous – Brought in as part of the 'Stimulant Complex', caffeine is a popular choice in many fat burners for its ability to activate your energy and focus[1] so you can power through workouts and stay sharp, even in a calorie deficit. Caffeine has also been linked to improving overall athletic performance as it releases adrenaline, which activates your muscles and could cause a significant increase in endurance[2] and reduce fatigue during exercise[3]. It's also a thermogenic so could contribute towards a faster metabolism, increased fat burning[4] and a better mood[5]
Green tea leaf extract – This herbal tea sits in the 'Metabolic Complex' for its powerful thermogenic abilities. Studies show it can increase your body temperature to the point where your metabolism is stimulated and fat oxidation[6] speeds up significantly. The EGCG in green tea helps to keep your metabolism ticking over and has evidenced to reduce fat[7] in many studies undertaken.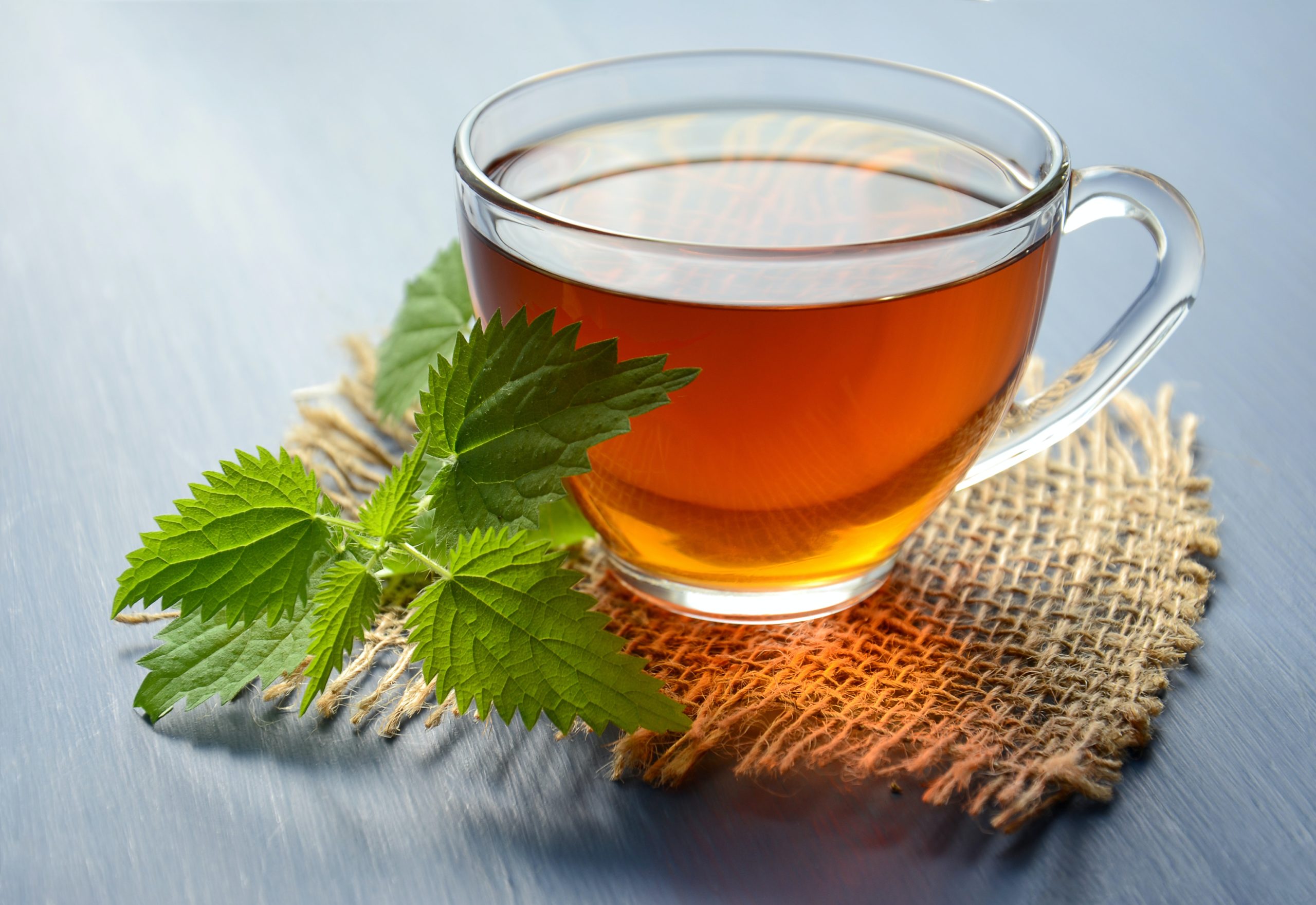 L-Tyrosine – In amongst producing many hormones, this amino acid is key to creating the thyroid hormone, which is why it features in the 'Thyroid Complex'. Because your thyroid is responsible for your metabolism, having more thyroid hormones to help could ensure your metabolic rate doesn't slow and keeps functioning properly[8]. It also produces hormones like dopamine, adrenaline and noradrenaline which could all contribute to reducing stress, elevating your mood, keeping you alert and your concentration on point[9] [10].
Dandelion Root – We ladies do tend to suffer more than men from excess water retention which is why this particular blend – the 'Water Shedding Complex' – could be ideal for women in their journey to losing weight. Dandelion root sits within this blend for its diuretic abilities[11]– which will help flush out unnecessary water. It has also been evidenced to help blood sugar control, good liver functioning and weight loss aid – with one study showing participants had less body weight and fat storage after taking dandelion root[12].
Cocoa Powder – We all turn to some kind of vice when we're sad to cheer us up – chocolate being a main one for many. What you probably didn't know, however, is there is scientific evidence to show a direct link between cocoa powder and improving your mood, alleviating symptoms of depression[13] and helping your overall cognitive performance[14] too – making it a great component in the 'Nootropic Complex'.
Ashwagandha Root Extract – Used for over 3000 years, this ancient herb has been key to alleviating stress, anxiety and even depressive symptoms too. As part of the 'Cortisol Inhibiting Complex', you could see an improvement in your ability to deal with day-to-day stress, as well as revived energy levels and concentration[15].
Cinnamon – As part of the 'CCK Boosting Complex', this spice has been brought in for its ability to stabilize blood sugar which could help reduce your appetite[16] so you can stick to your low-calorie diet easier. It has also been linked to boosting your metabolism as your body uses a lot of energy to digest it – which could lead to extra fat burn[17].
Ginger root – This fiery component sits in the 'Bioavailability Complex' for its role in improving your digestive system and gut health[18] so you can process nutrients better. It's also been linked to appetite suppression by reducing hunger, increasing that feeling of fullness[19] and controlling blood sugar levels[20].
| Ingredients | Amount per Serving | % Daily Value |
| --- | --- | --- |
| Stimulant Complex | 750 mg | * |
| Caffeine Anhydrous, Kola Nut (seed), Guarana (seed), Yerba Mate (leaf), Raspberry Ketones, Coleus Forskohlii Extract (root), Evodiamine | | |
| Metabolic Complex | 750 mg | * |
| Green Tea Leaf Extract (polyphenols/EGCG), Oolong Tea Leaf Extract (polyphenols), Black Tea Leaf Extract (polyphenols), Coffee Bean Extract (polyphenols), White Tea Leaf Extract (polyphenols) | | |
| Thyroid Complex | 350 mg | * |
| L-Tyrosine, Olive Leaf Extract, Salvia Officinalis (leaf) | | |
| Water Shredding Complex | 800 mg | * |
| Dandelion Root (taraxol, taraxerol), Uva Ursi Leaf (arbutin, methyl-arbutin), Hydrangea Root, Buchu Leaf, Juniper Berry Fruit, Celery Seed | | |
| Nootropic Complex | 500 mg | * |
| DMAE (dimethylaminoethanol), Cocoa Powder, Bacopa Monniera (bacopasides A & B) (leaf), Huperzine A | | |
| Cortisol Inhibiting Complex | 300 mg | * |
| Ashwagandha Root Extract (withanolides), Eleutherococcus Senticosus (root), Phosphatidyserine, Magnolia Bark Extract | | |
| CCK Boosting Complex | 300 mg | * |
| Cha-de-bugre (aerial parts), Apple Pectin (fruit), Cinnamon (Bark) | | |
| Bioavailability Complex | 500 mg | * |
| Ginger Root (gingerols, shogaols), Cayenne (fruit), Grapefruit 6,7-Dihydroxybergamottin) (peel), Quercetin, Naringin (citrus), Piper Nigrum Extract (fruit) | | |
*Daily Value not established
Other Ingredients: Gelatin, dicalcium phosphate, DMAE bitartrate, microcrystalline, cellulose, magnesium stearate, stearic acid, titanium dioxide, soy, FD&C Blue #1, FD&C Red #40, FD&C Yellow #6, FD&C Yellow #5. Made in GMP facility on equipment that processes milk, soy, egg, peanuts, tree nuts, fish, shellfish and wheat.
Find out what actually works
– View our best fat burners for women – 
How does Animal Cuts work?
Animal Cuts is designed to tackle the 'cutting process' from absolutely all angles to ensure effective results. It firstly deals with increasing fat burning potential by using thermogenic ingredients like green tea to stimulate your metabolism. By heating up your body, your metabolism jumps into action and begins lipolysis (fat breakdown) on your stored fat – even when you're not working out.
It also brings in a blend which sheds excess water weight stored under the skin using diuretics and potassium-sparing herbs so you can get rid of that water without losing muscle mass. Other components which help towards this cutting process include a dedicated stress-relieving blend of proven herbs and elements, all with the potential to keep you calm on your weight loss journey.
Animal Cuts also has appetite suppressing potential, cognitive boosters to keep you sharp and a bioavailability complex which will ensure all the nutrients in the formula are absorbed into your body without any waste.
What are the benefits of Animal Cuts?
There are a whole host of metabolism-boosters in this formula – from green tea, to caffeine, cayenne, black tea – plus many more. Using thermogenesis, it will stimulate more lipolysis, encouraging your body to burn fat rather than store it – even after exercise.
Cognitive support to elevate brain power
Between the nootropics and the cortisol-inhibiting ingredients, you could see a massive improvement to the way your brain works and mental capacity. From better concentration, focus and energy, to feeling calmer and more content – this cognitive overhaul could help you perform better, both in your day-to-day and during workouts too.
The stimulant complex is designed to keep energy levels on point throughout the day. This is especially important if you're on a calorie deficit, which will initially leave you feeling fatigued and less motivated to power through workouts and daily tasks. This extra boost will replace the energy lost from reducing your calorie intake so you can still keep on top of everything easier.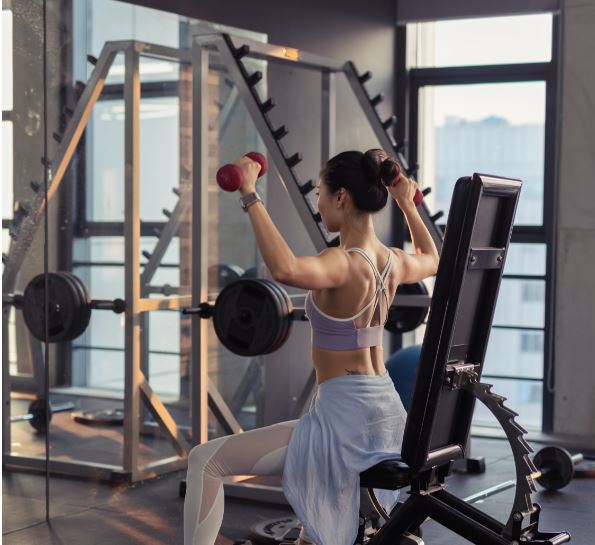 More shredded-looking physique
According to the creators, Animal Cuts is designed for bodybuilders and people looking to get seriously ripped. Whilst that may or may not be your prime goal, Animal Cuts has a number of components like caffeine, coffee bean extract and various potassium-sparing herbs which could help maintain muscle mass so you can cultivate a more toned physique.
How to take Animal Cuts
Take 2 packs of Animal Cuts a day for 3 straight weeks. 1 pack on waking and the other 4-6 hours later. Packs should be taken with a small meal and you should stay well hydrated whilst taking the product.
The creators also advise following a 3 weeks on/1 week off cycle. After a week off, you can run it again.
They have also stated not to use Animal Cuts with any other caffeinated product and have listed a number of medical conditions and diseases on the label for which you'd have to consult a medical practitioner before taking the product.
As always, it's best to check the label of any supplement before purchasing to make sure it's going to be safe for you to use.
---
Animal Cuts results – before and after
Judging by their social media pages, Animal Pak as a brand has seen many success stories for a whole host of different body types. For Animal Cuts in particular, we found some before and after results – mostly men showing off their shredded, beefed-up physiques. We did find one woman who had seen some pretty impressive results: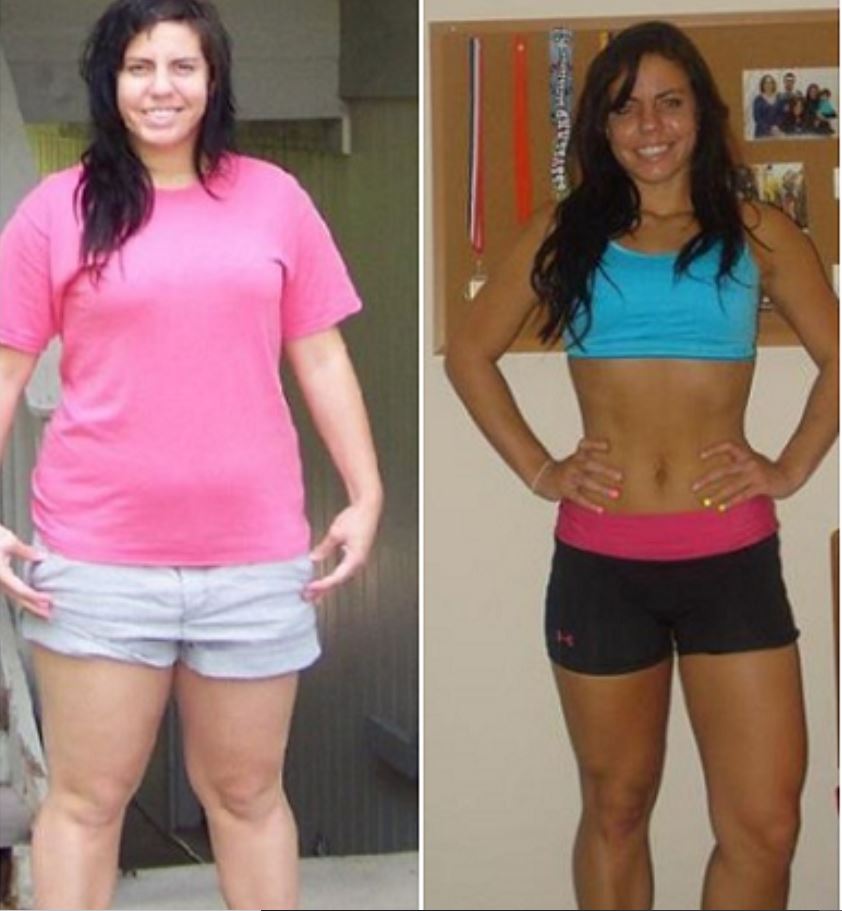 Find out what actually works
– View our best fat burners for women – 
Animal Cuts reviews – what are other people saying?
When we've looked on their website for reviews, it seems to score no less than 3 – which is a little suspect. Either the product really is as good as they have promised – or they've filtered out any feedback which was too negative. As it is their own review system, this is possible. When we've looked on more neutral sites like Amazon, however, 68% of consumers rated Animal Cuts 5* which shows it has been effective for a lot of people.
Amazon.com:

Animal Pak:


Does Animal Cuts have side effects?
Whilst we think there are a lot of positives about the formula in Animal Cuts, there are a few things to watch out for which could cause side effects.
Being a proprietary blend, it's difficult to determine just how highly each ingredient is dosed. The stimulant content, for example, is fairly high – with caffeine seen in a few different sources. As women, we tend to have a lower tolerance of stimulants like caffeine so it's definitely worth assessing your tolerance with a lower serving for a week or so to get your body used to the formula. Side effects of caffeine include jitters, insomnia and nausea.
We all have different tolerances to certain ingredients so if you begin to feel unpleasant in any way, stop taking the supplement and consult a medical practitioner before continuing your cycle.
Animal Cuts Review: Our Conclusion
On the whole, this fat burner does seem to offer a lot to be admired. Not only has it thought about ways to improve fat burning potential, it has taken into account other aspects of weight loss such as thyroid support to keep your metabolism functioning properly and energy boosting to maintain your lifestyle on a calorie deficit.
Other components we like are the cognitive-enhancing blends which could help improve brain power and help balance mood. We think the stress complex is a really nice touch too. So much of weight loss can be stressful – the lack of calories, trying to keep to your workout regime and maintain a normal lifestyle can all take its toll. Animal Cuts have attempted to alleviate your stress levels so you can stay calm, collected and focused – without the need to turn to sugary snacks!
All that being said, we do find the proprietary blends an issue. Not only do you not know exactly how much you're getting of each ingredient, you may see adverse side effects if you're sensitive to any ingredient. The flip side is, you might not see any results at all, deeming the product useless and a waste of money.
We also think they could have used some better appetite suppressants to keep your hands firmly out of the cookie jar. Whilst the mood elevators will help curb the temptation to snack, and some of the components in the 'CCK Boosting Complex' have hunger-delaying abilities, we feel a more well-researched blocker like glucomannan or white kidney bean could prove more effective.
All in all, though, the reviews do suggest this fat burner has worked for lots of people which is positive.
Find out what actually works
– View our best fat burners for women – 
Total score
6/10
Here at Hey Spot Me Girl, we're all about safety – so we wanted to remind you to double-check with your doctor or physician if you have any concerns at all about introducing a new supplement into your diet.
Whilst supplements could be a great boost to your lifestyle, they could also have adverse effects on your body if not used properly, or if you have sensitivity to any of the ingredients. So, make sure you always check the label fully. Also, make sure you stick to the usage instructions, particularly during the first week.
It's also worth pointing out you shouldn't rely on supplements alone to achieve your physique goals. Remember girls, supplements are enhancers – not the only answer!
A balanced diet, consistent workout plan and sensible lifestyle choices are the fundamentals behind real change – and your supplement should only ever be used as a way of optimizing the results of your hard work, not a way of replacing it altogether.
So, whatever supplements you choose to improve your life, make sure your health and welfare is always paramount over anything else every single time.
---
*DISCLAIMER: These statements have not been evaluated by the Food and Drug Administration. This product is not intended to diagnose, treat, cure, or prevent any disease. Products are intended for use alongside a diet and exercise regime. The views and nutritional advice expressed by Hey Spot Me Girl are not intended for the purpose of medical advice.
Individual results may vary. Please always consult your health care provider if you are taking any medications or have any medical condition. Must be 18 years or older to purchase. Always reference the ingredients and directions on the product label.