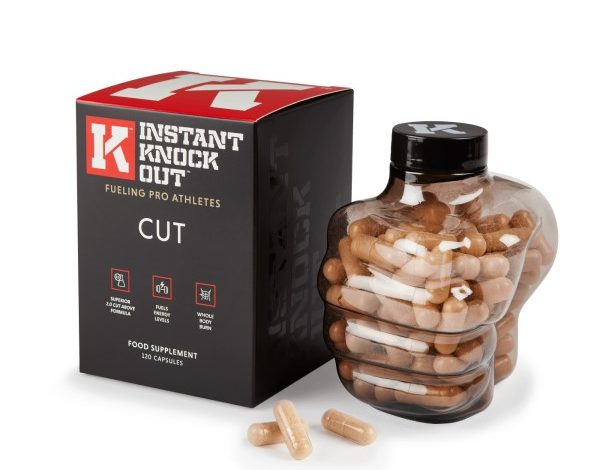 Reviews
Instant Knockout CUT Vs Leanbean – Which is The Best Fat Burner?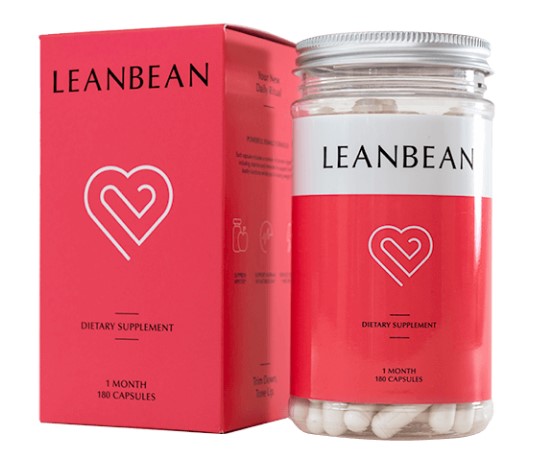 Read our Instant Knockout Cut vs Leanbean review to find out which of these top-quality fat burners comes out on top.
In such a busy, saturated market, finding the best fat burner can be a near impossible task. To help filter through all the information, we've created a clear and concise comparison between two market-leading supplements: Instant Knockout Cut and Leanbean.
We'll review these two fat burner supplements, taking a closer look at the quality and effectiveness by analyzing these elements:
Brand Authority and Product
Ingredients and Science
Serving Sizes
Safety and Side Effects
Cost and Value
Pros and Cons
Once we know how well these supplements stand up in a review situation, we will compare the two to find out which is the best fat burner.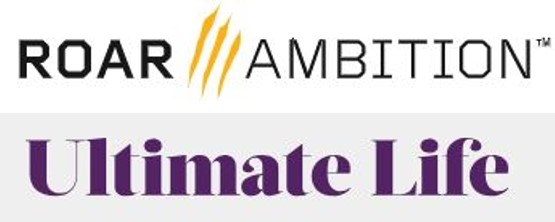 Here we discuss the companies behind the supplements, specifically looking at how well respected they are in the industry as we analyze the calibre of their products. We also explore the origins of the supplements, to establish why they were created and therefore, how well they perform.
Instant Knockout Cut
Originally created for MMA fighters and boxers looking to shred fat, Instant Knockout Cut is the brain child of a company called Roar Ambition.
Instant Knockout Cut is designed for men and women. While the branding may look tough, the company told us that around 40% of it's customers are women. We found many testimonials and reviews from women on their website and on social media.
This is currently one of the most innovative companies in the supplement industry. We've reviewed their Hunter Range, as well as many other supplements Roar Ambition develop and we're always impressed by the high-quality, well-researched formulas that come out of Roar Ambition.
As we mentioned before, Instant Knockout Cut was initially a product for MMA fighters and Boxers looking to drop weight, but maintain muscle for fights. It was then introduced into mainstream health and fitness circles and, as far as we can see, it's been extremely popular since.
---
Leanbean
Whereas Instant Knockout CUT was created for MMA fighters, the Leanbean formula was designed with women in mind.
It's the creation of a company called Ultimate Life, who focus solely on making fitness supplements for females. Apart from Leanbean, they sell a pre-workout Powher, which is relatively new to the market.
Leanbean was originally made to help female fitness models cut ahead of a competition and was quickly picked up by a more mainstream audience too. It's also recently undergone a transformation, removing some core ingredients and upping the dose of other well-known weight loss supporting compounds. It claims to be specifically formulated to suit women, however we'll need to review exactly what this means for the supplement, and how it can impact effectiveness.
The Result: Both products are created to a high standard by reputable companies – it's a draw 
Ingredients and Research
In this section, we'll analyze the main ingredients from each supplement. We'll use scientific research to assess how potent the ingredients are and whether the servings offer the best results.
Instant Knockout Cut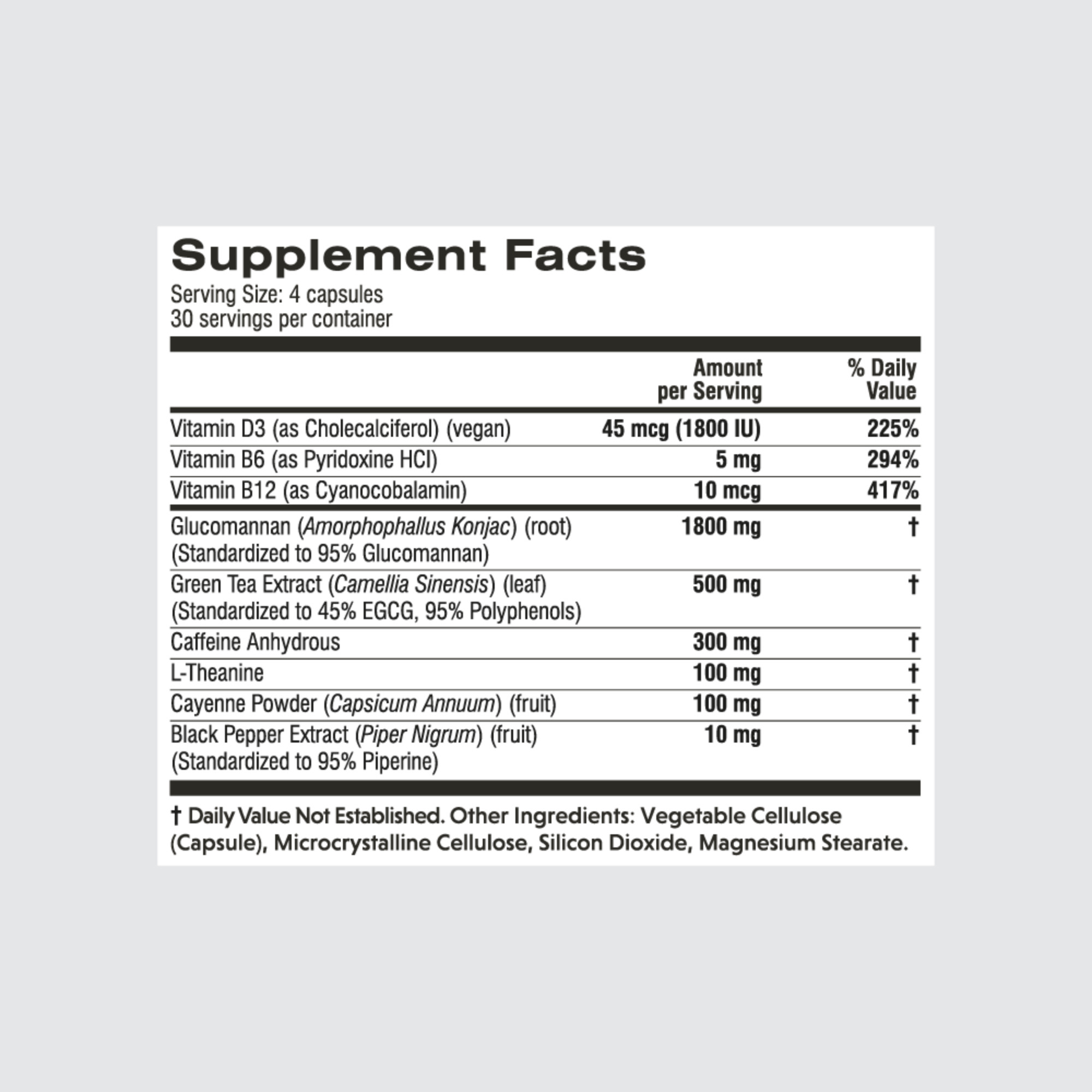 This supplement offers a completely natural formula that's entirely free from proprietary blends. This is an indication of quality and safety to us as reviewers. You also get vegan-friendly capsules.
The fat burner is distributed across four capsules a day, which allows for larger, more generous portions.
Instant Knockout CUT is comprised of only nine ingredients. We like to see this as it indicates the creators are more focused on quality portions, rather than with overfilling and under-serving.
Instant Knockout CUT ingredients:
Caffeine Anhydrous (300mg) – The stimulant has been shown to increase both mental [1] and physical energy [2]. It also possesses thermogenic properties that raise your metabolic rate and ability to burn fat [3].
Green Tea Extract (500mg) – This extract has been proven in a huge 11 individual scientific trials to enhance fat burning and weight loss [4].
Glucomannan (1800mg) – Also named konjac root, this is one of nature's most effective appetite suppressants. It's been proven to enhance weight loss when taken before a meal by helping to suppress food cravings [5].
Cayenne Pepper (100mg) – This is a powerful thermogenic ingredient, which has been proven to increase fat oxidation and energy expenditure [6].
L-Theanine (100mg) – this amino acid works alongside caffeine to enhance the stimulant's benefits, for improved focus, drive and energy[7], whilst keeping negative side effects like jitters at bay. It's also a proven appetite suppressant[8] and has stress-fighting abilities too[9].
---
Leanbean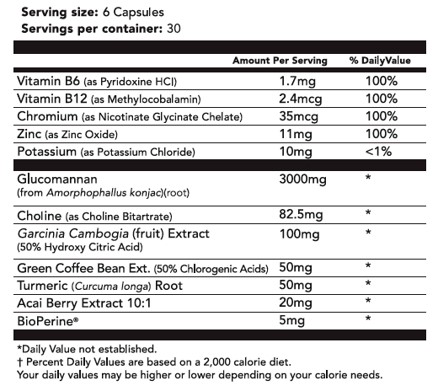 This is also a completely natural formula, without a potentially dangerous proprietary blend.
It provides a serving of 6 capsules per day,  which allows for good portions of the ingredients within.
This supplement contains 12 ingredients. Although it's not a lot more than Instant Knockout CUT, we think the additional two elements may detract from other essential ingredients.
We also noted that Leanbean doesn't contain a portion of caffeine anhydrous. While this may suit a lot of women as females metabolize it more quickly than men, if you're looking for an energizing lift, this may not be the fat burner for you. There are also well-known thermogenic ingredients missing, including the likes of cayenne pepper and green tea extract.
Leanbean ingredients:
Glucomannan (3000mg) – This is a powerful appetite suppressant for women who're affected by cravings easily.  The serving is much higher than that in Instant Knockout CUT.
Green coffee (50mg) – Unroasted coffee is rich in chlorogenic acid, which has been shown to reduce fat absorption [11]. Instant Knockout CUT also contains this but at double the dose.
Choline (82.5mg)  – According to the creators, this nutrient is in the mix because of its role in various bodily processes. It's known to help break down fat for use as an energy source.
Turmeric (200mg) – This looks like it has been added to make up for the missing thermogenic benefits from the lack of caffeine anhydrous, cayenne pepper and green tea extract. There is research to suggest it can help you burn more fat, however, there's significantly more around the benefits of caffeine, cayenne pepper and green tea extract.
Vitamin B6 (1.7mg) and B12 (2.4mcg)  – A vitamin B complex is always good to see in this type of supplement. These vital nutrients help to support fat loss by promoting better metabolism and muscle function[12][13]. They may also fend off fatigue, meaning better motivation and energy levels [14].
The Result: Larger portion sizes and the inclusion of more scientifically-backed thermogenic ingredients such as green tea extract and cayenne pepper gives Instant Knockout CUT an edge in this area.
Serving sizes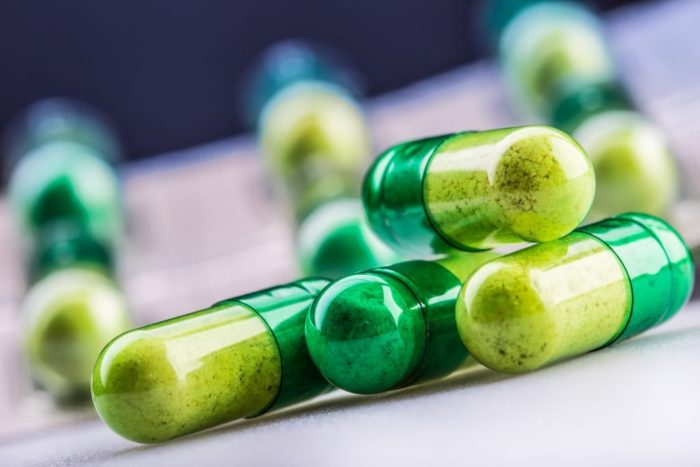 Instant Knockout CUT distributes its ingredients across four, one capsule servings throughout the day. Each single bottle provides 120 capsules, which is enough for 30 days of supplementation.
Leanbean on the other hand provide three, two capsule servings throughout the day. Each bottle offers 180 capsules, which is also enough for 30 days.
We like both approaches, as it allows the user to take the supplement before meal times, which is the optimal time to allow the glucomannan to work.
They should increase the amount of time the ingredients get to work inside the body. It also allows for a smart, sustainable release of the ingredients rather than just a sudden spike.
In Instant Knockout CUT, spreading the effects of the stimulant out over the day is also a good way to ensure a steady stream of energy, which is essential on a low-calorie diet.
Everything looks pretty equal between the two however, when we added up the contents of your daily serving, we found Instant Knockout CUT managed to fit more into its capsules. In fact, Instant Knockout CUT fits almost twice as much into its capsules. There're also extra thermogenic ingredients to spike your metabolism and raise calorie burn.
This may give the supplement an edge over Leanbean, as it means they can offer larger portions of each ingredient.
The Result: Instant Knockout Cut's serving was much more generous, promising better results.
Read Our Full Instant Knockout CUT Review
Safety and Side Effects
In this section we'll take a deeper look at the ingredients within these supplements, and highlight any potential side effects you should be aware of.
Instant Knockout Cut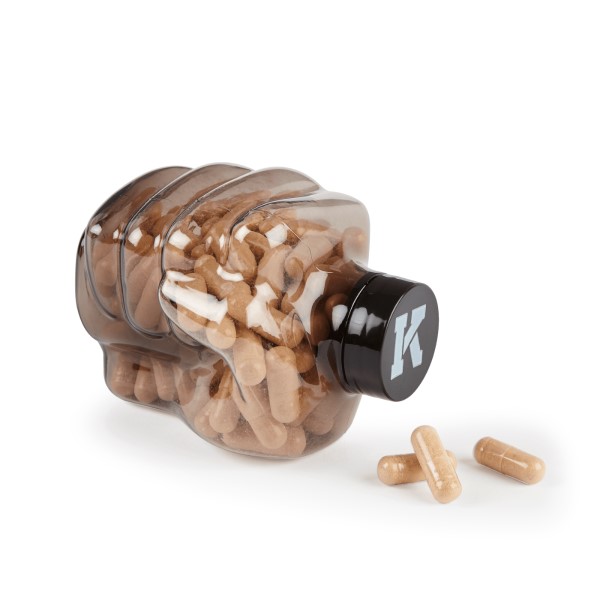 This is a completely natural formula that's well-dosed and free from proprietary blends.
The only thing you should be aware of is the caffeine content. The US Department of agriculture says 400mg of the stimulant, taken through the day is a safe amount [10]. Instant Knockout Cut offers 300mg spread out over four servings.
Although women are more sensitive to the effects of caffeine, we'd still say this is safe for the majority of females. It's not an excessive amount and it's spread throughout several portions, so it's similar to having a few cups of coffee a day. The addition of L-theanine also works with caffeine to alleviate any harsh side effects from the stimulant – such as jitters or anxiety – so you can enjoy the energy boost without the worry.
Simply ensure you adapt your intake to account for this extra caffeine and drink plenty of water throughout the day.
---
Leanbean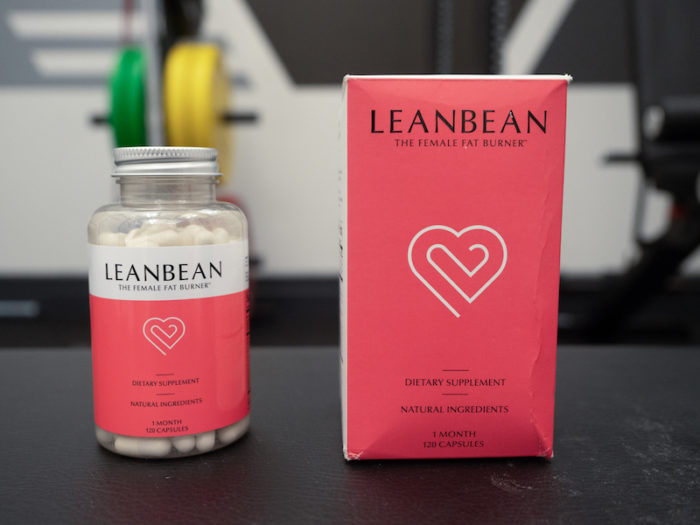 This is also a very safe, completely natural formula without a proprietary blend.
It doesn't contain caffeine anhydrous, however the green coffee within the mix does offer a small portion of the stimulant. Ensure you change your caffeine intake to adjust to this.
Do not take this supplement if there is any chance you could be pregnant.
The Result: Both Instant Knockout Cut and Leanbean tick all the boxes for safety – It's a draw.
Cost and Value
Instant Knockout CUT Cost:
One bottle: $59/£35
Two bottles: $118/£70
Three bottles + one free bottle + free delivery: $185/£110
---
Leanbean Cost:
One bottle: $59/£39
Two bottles: $118/£78
Three bottles + one free bottle + free delivery: $185/£117
When it comes to price, the two fat burners are pretty much on a par, with Leanbean costing slightly more if you're in the UK.
Evaluating the value of a supplement comes down to what you get for your money. This includes potency of the formula, servings sizes, safety and reliability, all compared to the price.
With all of this in mind, we think Instant Knockout Cut may have an edge on Leanbean when it comes to value, as the higher portions within the formula give you more bang for you buck.
The Result: Although the two might be equal when it comes to price, Instant Knockout Cut offers higher ingredient servings, increasing its value.
Conclusion:
We've rounded up each section to bring you the best fat burner for women between Instant Knockout Cut and Leanbean.
Here are the results from our Instant Knockout Cut vs Leanbean review:
Brand Authority and Product: Draw
Ingredients and Research: Instant Knockout CUT
Serving Sizes: Instant Knockout CUT
Safety and Side Effects: Draw
Cost and Value: Instant Knockout CUT
It's unanimous, although Leanbean is undoubtedly a top-quality contender, Instant Knockout Cut put in the better performance. The higher servings and well researched formula gave it the advantage it needed to pip the female fat burner to the top spot.
Why we think Instant Knockout Cut is a better product:
Works well for men and women
Contains more effective fat burning ingredients
Burns fat quicker due to the more effective formula
Has more positive customer reviews
While the branding may look tough, Instant Knockout is safe and very effective for women to use. We found many positive reviews from female customers.
The Result: Instant Knockout Cut comes out on top in our Instant Knockout Cut vs Leanbean review.
You can buy it from InstantKnockout.com
Read Our Review of the Best Fat Burners for Women
*Individual results may vary. Please speak with your doctor or physician before undertaking any new weight reduction, supplement, or exercise regime.
References
S, F. (2008). An update on the mechanisms of the psychostimulant effects of caffeine. – PubMed – NCBI. [online]
Goldstein E, Ziegenfuss T, Kalman D et al. International society of sports nutrition position stand: caffeine and performance. J Int Soc Sports Nutr. 2010;7(1):5. doi:10.1186/1550-2783-7-5
Acheson KJ, e. (2004). Metabolic effects of caffeine in humans: lipid oxidation or futile cycling? – PubMed – NCBI. [online]
Hursel, R et al. The effects of green tea on weight loss and weight maintenance: a meta-analysis. Int J Obes. 2009; 33(9): 956-61
Birketvedt GS, et al. Experiences with three different fiber supplements in weight reduction. Med Sci Monit. 2005 Jan
Ludy, MJ et al. The effects of capsaicin and capsiate on energy balance: critical review and meta-analyses of studies in humans. Chem Senses. 2012; 37(2): 103-2
https://pubmed.ncbi.nlm.nih.gov/21040626/
https://www.medicalnewstoday.com/articles/324120
https://www.healthline.com/health/l-theanine
Thom, E. The effect of cholorogenic acid enriched coffee on glucose absorption in healthy volunteers and its effect on body mass when used long-term in overweight and obese people. Journal of International Medical Research. 2007; 35(6): 900–908
Scientific Report of the 2015 Dietary Guidelines Advisory Committee. USDA. Feb 2015
National Center for Biotechnology Information. PubChem Database. Pyridoxine, CID=1054, https://pubchem.ncbi.nlm.nih.gov/compound/Pyridoxine
International Osteoporosis Foundation. "Which nutritional factors help preserve muscle mass, strength and performance in seniors?." ScienceDaily. ScienceDaily, 18 January 2013.
Vitamins and minerals – B vitamins and folic acid. nhs.uk. https://www.nhs.uk/conditions/vitamins-and-minerals/vitamin-b/. Published 2019. 
Disclaimer:  The information on this site has not been evaluated by the FDA. The products on this page are not intended to diagnose, treat, cure or prevent any disease. Results in description and Testimonials may not be typical results and individual results may vary. We may earn commission if you click the links and buy the products featured on this page.