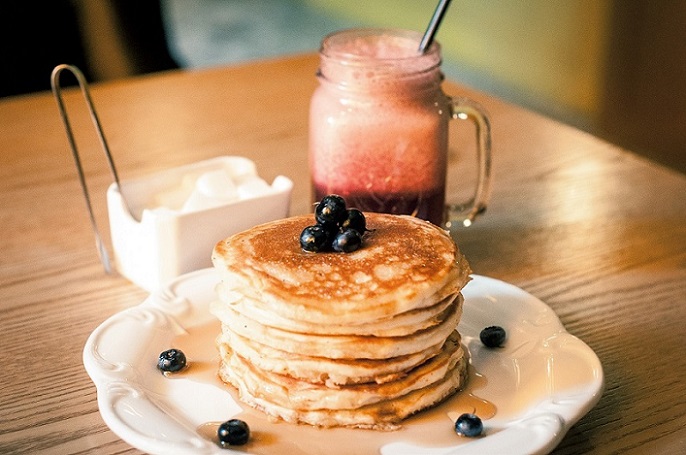 Tossing and turning over the thought of pancake day? Creamy Nutella melting over hot, fluffy, pancakes is enough to send anyone's diet over the edge.
But pancakes don't need to be smothered in sugar or full of saturated fat to be enjoyable. Healthy pancake recipes do exist!
That's right – what if we told you there was a way to enjoy pancake day – but still keep your macros in check?
Well, there is. Here at SMG, we've created 4 super easy and healthy pancake recipes that will keep your healthy diet on track.
The perfect pancake
Pancakes are very versatile. No really, you can have them with pretty much anything and everything. Even better? You can eat them for breakfast, post-workout, pre-workout and even as a little late-night snack.
When it comes to making the perfect pancake, we have two tips you should follow: make sure your pan isn't too hot and your batter isn't too thin/watery.
Healthy pancake recipes
It's time to say goodbye to boring breakfasts and paltry post-workout snacks. Get stuck into these 4 healthy pancake recipes and get the nutritious kick your body needs.
The last bite
If you've made it this far with your 'new year, new you' diet, there's no need to fall flat when it comes to pancake day. With these quick, easy and healthy pancake recipes you can enjoy a guilt-free treat.
Don't get left out! Fire up your frying pan and get flipping. If you enjoyed these recipes, let us know in the comments below!