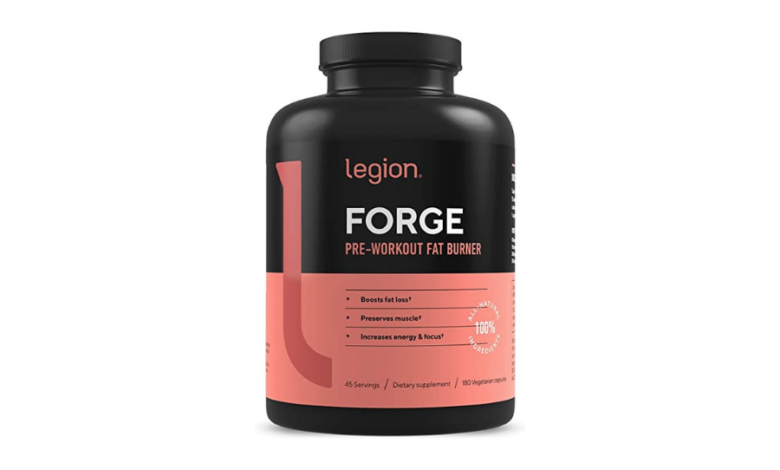 Reviews
Forge Pre-Workout Fat Burner Review
Can it really help enhance workouts and burn fat?
Forge Pre-Workout Fat Burner overview
This hybrid supplement hopes to take your fat loss to another level, targeting the areas you struggle with the most.
Made by the guys at Legion Athletics, Forge Pre-Workout Fat Burner isn't your average fat burning supplement. It works to help you lose fat faster – especially belly, hip and thigh fat – while also maintaining lean mass and workout performance.
Find out what actually works
– View our best fat burners for women – 
If you struggle to maintain your midsection, like most women you're not alone! We tend to hold onto body fat around this area and it's all down to our genetics. We naturally have less muscle and more fat than men. So – is this the supplement to shift that stubborn fat and boost your workouts?
We put Forge Pre-Workout Fat Burner to the test, discover what it's all about and if it can really help you reach your fat loss and workout goals.
Keep reading this Forge Pre-Workout Fat Burner review to discover more.
Pros and Cons of Forge Pre-Workout Fat Burner
Pros
Clinically-dosed, researched formula
Natural ingredient mix
Works to target stubborn fat areas
Preserves muscle
Boosts focus and energy during workouts
Money-back guarantee
Cons
Only suitable if you exercise on an empty stomach
Expensive
Strange dosage instructions
Some ingredients like yohimbine may have serious side effects
Find out what actually works
– View our best fat burners for women – 
Forge Pre-Workout Fat Burner: The Ingredients
This pre-workout fat burner is completely natural and free of proprietary blends – something we appreciate. The formula is quite simple and works to excel your focus and intensity during fasted training, as well as maximize fat loss by preserving muscle. Here's a quick breakdown:
Calcium – This mineral is crucially important for the health of your bones, heart, muscles, teeth and nerves. While it's easily obtainable from your food, some people still don't get enough. It's needed by the body to build and maintain strong bones and works to regulate muscle contractions, including your heartbeat[1].
B-hydroxy B-methylbutyrate (HMB) – HMB is a by-product (metabolite) of the amino acid Leucine, and it's thought to reduce the breakdown of muscle protein. It's shown to enhance lean muscle mass, prevent its loss, and promote improved muscle function which could also mean faster recovery from fasted training.
Citicoline – A naturally occurring brain chemical, citicoline is commonly used to help improve memory, thinking, focus and brain function[2]. Research has also shown it can have a positive effect on mood by increasing the availability of neurotransmitters like dopamine and norepinephrine[3].  
Yohimbine – This extract is thought to improve mood, boost fat loss and aid athletic performance however the scientific evidence behind it is weak. The creators of Forge say the science is 'complicated' but that yohimbine works to increase energy expenditure. Despite this, other evidence suggests it could potentially be unsafe and may cause side effects like insomnia, stomach upset, raised blood pressure and irritability[4].
| Ingredients | Amount per Serving | % Daily Value |
| --- | --- | --- |
| Calcium | 338 mg | 26% |
| Calcium B-hydroxy-B-methylbutyrate (HMB) | 2.5 g | * |
| Citicoline | 250 mg | * |
| Yohimbine (Rauwolfia vomitoria) (Root) Extract (Std. to Contain 90% Rauwolscine) | 10 mg | * |
*Daily Value not established.
Other Ingredients: Hypromellose, Cellulose, Silica, Magnesium Stearate (Vegetable).
Find out what actually works
– View our best fat burners for women – 

How does Forge Pre-Workout Fat Burner work?
Forge's ingredient list works on the pretense that you normally exercise on an empty stomach. So if you work out first thing in the morning or just before breakfast, this could be the supplement for you.
Forge gets to work on your stubborn fat areas – the fat that's usually most difficult to remove around your belly, hips and thighs. While the creators say there isn't much you can do to speed up the process of removing stubborn fat, they insist that fasted exercise with yohimbine supplementation works.
The formula also aims to preserve muscle mass, which can be lost if you exercise fasted. Exercising fasted is a double-edged sword, in that it can apparently be good for losing fat faster, but you also run the risk of using your muscle stores as energy. Forge counteracts this with an effective dosage of HMB.
As well as this, Forge works as a pre-workout by improving your focus and memory, to help you push through your workouts with determination.
What are the benefits of taking Forge Pre-Workout Fat Burner?
More focus and better workout performance
Forge is a 2-in-1 supplement meaning it works to boost fat loss while maintaining your attention levels to power through fasted workouts. Working out fasted isn't easy but Forge helps you maintain your intensity and ultimately achieve great workouts results.
The ingredients inside Forge are thought to work excellently alongside fasted training to target stubborn body fat and shift it. Better energy levels should also help you experience powerful training sessions to really feel the burn.
Training fasted can have a huge impact on your muscle mass however Forge includes HMB to reduce muscle damage and increase muscle recovery after tough workouts. HMB is anti-catabolic which can protect muscle mass that you'd normally lose while fasting.
How to take Forge Pre-Workout Fat Burner
It's not particularly straightforward to use Forge Pre-Workout Fat Burner. According to the directions, you should take 1 capsule per 50 pounds of body weight 15 minutes prior to training. If you can tolerate it well, you can add 1 capsule per use up to 1 capsule per 20 pounds of body weight.
So depending on your weight, that'll be how you work out how many capsules to take.
If you're ever in doubt or need expert advice when you start with a new supplement or nutritional program, you should talk to a healthcare professional first. Discontinue use if you experience any unusual side effects.
---
Forge Pre-Workout Fat Burner results – before and after
Forge Pre-Workout Fat Burner appears to be a favorite for many users. Looking online, we found some female customers who achieved great results using Forge Pre-Workout Fat Burner.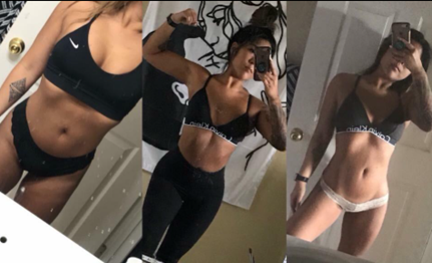 "I have never felt so good. My mood, my attitude, my body…mike has saved my life. My ONLY regret is not knowing about this sooner and his amazing books…go read them!!!! Thank you so much mike." –  Bre O. Published March 2018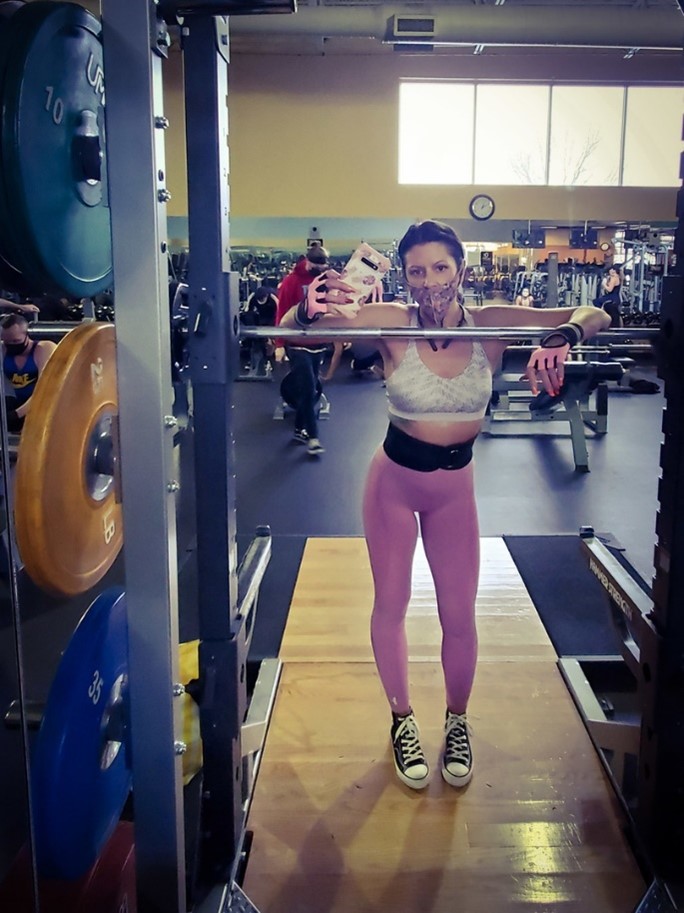 "I have taken FORGE for nearly a month now and I'm really impressed! For a fasted supplement it is surprisingly gentle on my stomach. I've noticed increased energy and stamina in my morning lifts as well. I am leaner and loving it!"- Jessica W. Published February 2021
Find out what actually works
– View our best fat burners for women – 
Forge Pre-Workout Fat Burner reviews – what are other people saying?
Forge Pre-workout Fat Burner has a rating of 4.59/5 on the official Legion Athletics website. On other impartial sites like Amazon it has a rating of 4/5. These aren't bad scores across the board.
Some users are full of praise and say it has helped them push through workouts with great focus and intensity – plus they have noticed a difference in their waist size. On the other hand, some customers did report that it raised their blood pressure dramatically and triggered headaches.
Here are some reviews we sourced from Amazon and the official company website.
Amazon.com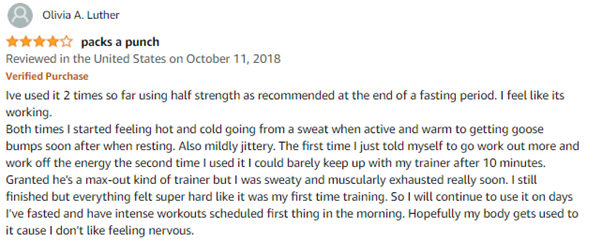 Legionathletics.com



Does Forge Pre-Workout have side effects?
Forge Pre-Workout is all-natural and transparent formula so it would be tempting to assume there are no side effects associated with this supplement.
However, like with all supplements, this is not always the case. Even if every ingredient is included at clinically effective doses – the risk is always there for some with certain sensitivities.
There are some precautions to consider while taking this hybrid supplement. For instance, the directions to take the supplement are a little odd and not the same for every individual. This could be a plus though as you can adjust it to suit your needs. In terms of other safety measures, you need to be aware of the potential side effects associated with yohimbe.
Yohimbe is known for a wide range of side effects so it's important you use this supplement with extreme caution. It has been banned from certain countries worldwide like Canada and Australia for its side effects which include insomnia, high blood pressure, irregular heartbeat and seizures.
The customer reviews also highlight the potential side effects that Forge may cause. If you experience any adverse reactions, discontinue use immediately and consult a physician.
Forge Pre-Workout Fat Burner Review: Our Conclusion
Forge Pre-Workout Fat Burner is a targeted supplement that may work for some users, but not all. For instance, for it to work effectively, you need to take it on an empty stomach and train fasted.
We appreciate the transparent, natural formula and the fact it comes with a 100% money-back guarantee.
There are some good inclusions in the mix which should heighten your workout performance and even impact your fat loss efforts. It may even boost your motivation and mood on days where you don't feel like taking on a workout. However our biggest reservation is the yohimbe content which may cause some issues.
We're fans of the Legion Athletics range but Forge isn't up there as one of our favorites. If you're looking for a more holistic fat burner with better ingredients we highly recommend you view our Editor's Choice:
Find out what actually works
– View our best fat burners for women – 
Total score
5/10
Here at Hey Spot Me Girl, we're all about safety – so we wanted to remind you to double-check with your doctor or physician if you have any concerns at all about introducing a new supplement into your diet.
Whilst supplements could be a great boost to your lifestyle, they could also have adverse effects on your body if not used properly, or if you have sensitivity to any of the ingredients. So, make sure you always check the label fully. Also, make sure you stick to the usage instructions, particularly during the first week.
It's also worth pointing out you shouldn't rely on supplements alone to achieve your physique goals. Remember girls, supplements are enhancers – not the only answer!
A balanced diet, consistent workout plan and sensible lifestyle choices are the fundamentals behind real change – and your supplement should only ever be used as a way of optimizing the results of your hard work, not a way of replacing it altogether.
So, whatever supplements you choose to improve your life, make sure your health and welfare is always paramount over anything else every single time.
---
*DISCLAIMER: These statements have not been evaluated by the Food and Drug Administration. This product is not intended to diagnose, treat, cure, or prevent any disease. Products are intended for use alongside a diet and exercise regime. The views and nutritional advice expressed by Hey Spot Me Girl are not intended for the purpose of medical advice.
Individual results may vary. Please always consult your health care provider if you are taking any medications or have any medical condition. Must be 18 years or older to purchase. Always reference the ingredients and directions on the product label.