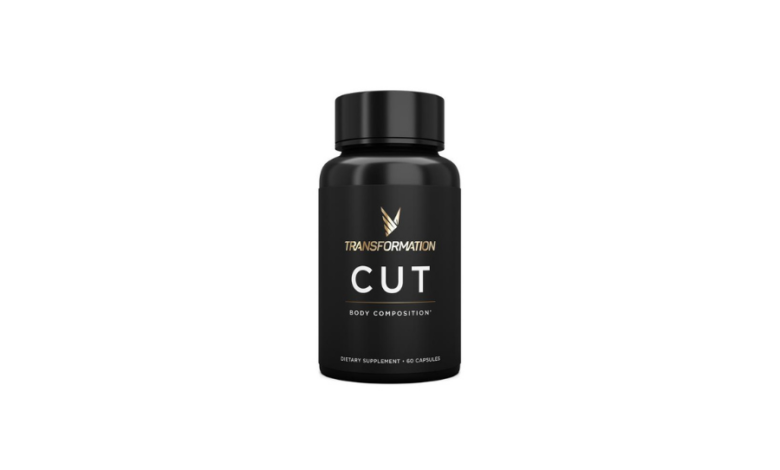 Reviews
Transformation Protein CUT Review
Is this an effective metabolism booster?
CUT overview
From the makers of a whole host of nutritional supplements, Transformation Protein have developed an exciting weight loss supp – CUT – which has been specifically designed to maximize your metabolism for optimal weight loss.
CUT's natural ingredients have been brought in to tackle all aspects of fat loss, by boosting fat burning, modulating hunger, enhancing energy and elevating your metabolic rate so you can see results quicker.
Find out what actually works
– View our best fat burners for women – 
As the name suggests, CUT promises no-nonsense, straight-forward benefits – including stronger workouts – and only relies on 5 components to get you there.
But how effective is it as a metabolism booster? And can it really help you 'cut' your excess fat quicker?
The Spot Me Girl team is here to find out with our CUT review!
Pros and Cons of CUT
Pros
All-natural formula
100% transparent with no proprietary blends
High dosages of some ingredients
No caffeine which could be good if you're sensitive
Cons
Lacking strong appetite-suppressants
Not enough mood elevators to boost motivation
Low dosages of some ingredients
High price point
Find out what actually works
– View our best fat burners for women – 
CUT: The Ingredients
Using only 5 ingredients, CUT aims to help improve your metabolism whilst bettering workouts and energy too. It also claims to support your appetite control so you can make healthier choices in your diet.
Let's see if these ingredients match up to Transformation's claims:
L-Carnitine – This amino acid plays a vital role in converting fat into usable energy as it transports fatty acids to mitochondria[1]. The process helps to increase your metabolism, so you can keep burning fat off even when you're asleep. Other studies have linked L-carnitine to improved exercise performance, too, showing speedier recovery time after working out[2], a reduction in fatigue with better endurance[3] and even greater muscle growth[4]. It could also contribute towards better appetite control by keeping your blood sugar levels low, potentially reducing cravings[5].
EGCG – Often found in green tea, EGCG is a plant-based catechin with many benefits. Not only is it packed with antioxidants which could help protect against illnesses like the common cold and even some cancers[6], it has also been linked to weight loss too. Research shows significant fat loss[7] from its ability to increase your metabolism and, in turn, fat burning, both during and after exercise[8]. However, many studies show EGCG works best for fat loss when combined with caffeine[9] and may not be as effective on its own.
Guggulsterones – Taken from the guggul plant, guggul has many benefits – including possibly aiding weight loss. Although limited in numbers, there are some studies which show guggul having positive effects on appetite regulation in rats[10], with another test-tube study resulting in higher fat breakdown[11]. Because the studies are limited, though, it is difficult to conclusively determine the full extent guggulsterones would have on effective fat loss.
Teacrine – This component is found in the tea plant, as well as many forms of teas and coffee, and is used for reducing fatigue, improving athletic performance[12] and supporting better cognition too[13]. Though it has similar effects to caffeine, it is reportedly not as strong a stimulant. Whilst it does provide a mild stimulant effect, it also can keep you calm[14]
Capsimax – This spicy inclusion has a whole host of benefits, including supporting digestive health[15] and providing pain relief[16]. It also plays a big part in kickstarting your metabolism, using its thermogenic abilities to heat your body and stimulate fat oxidation[17] so you can burn off previously stored fat easier. It's also been linked to helping control appetite by reducing the production of the hunger hormone ghrelin[18]. Through this you could feel fuller for longer with less cravings for unhealthy foods, reducing your daily calorie intake for quicker weight loss.
| Ingredients | Amount per Serving | % Daily Value |
| --- | --- | --- |
| L-Carnitine (as Acetyl-L-Carnitine) | 500 mg | * |
| Guggul Extract (Commiphora Mukul)(gum resin) | 300 mg | * |
| Green Tea Extract (Camellia Sinensis)(leaf)(std. to 50% EGCG) | 250 mg | * |
| TeaCrine (Theacrine) | 50 mg | * |
| Capsimax (Capsicum Fruit Extract) (std. 2% Capsaicinolds) | 35 mg | * |
Other Ingredients: Gelatin, Rice Flour, Magnesium Stearate, Silicon Dioxide
*Daily Value not established
Find out what actually works
– View our best fat burners for women –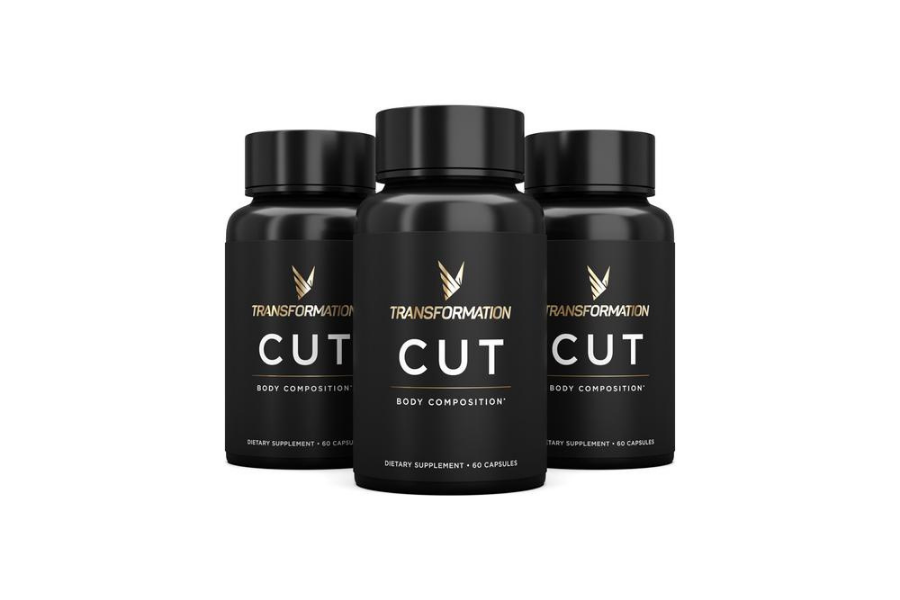 How does CUT work?
CUT brings together metabolism-boosting ingredients to help burn calories and make it easier to achieve your weight loss goals.
If you're feeling sluggish and fatigued all the time, the chances are your metabolism isn't working to its full potential. CUT aims to change that. Through elevating your metabolic rate, it will encourage your body to start burning fat instead of storing it. Components like L-carnitine can help transform your fat which was previously stuck in storage into usable fuel that you can burn off by transporting fatty cells to mitochondria.
CUT also promises to control those hunger cravings too, so you can stop adding calories to your daily intake which don't need to be there. The combination of elevated fat burning and less additional fat being consumed through appetite control could lead to even quicker weight loss.
You could also see levels of energy and brain power improve, with the addition of cognitive and athletic performance-boosters so you can stay sharp throughout the day and smash workouts too.
What are the benefits of CUT?
Through the combination of metabolism boosters, you could see a significant improvement in your body's ability to burn fat. The thermogenic capsimax will help stimulate quicker fat burn through heating your body and kickstarting your metabolism, whilst L-carnitine will convert stored fat into usable energy you can burn off, leading to quicker fat loss.
Better athletic performance and energy
Many ingredients used in the formula have qualities which could really improve your overall athletic performance. From quicker recovery times, longer endurance and elevated energy levels to greater focus, these will help take workouts to another level.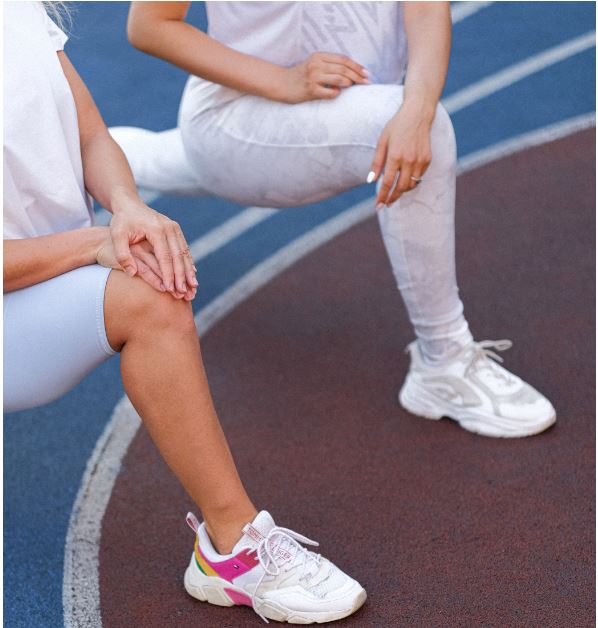 Certain components like capsimax and teacrine have been linked to better cognition, with improved memory, mood and concentration so you can stay sharp through the day – even in a calorie deficit.
More control over hunger and cravings
There's no point giving you the energy and fat burning tools, without addressing your appetite too. By gaining control of your hunger, you can make sure you're burning off fat – and keeping it off. Less cravings for sugary foods and feeling fuller for longer will make sure you stick to your diet easier.
How to take CUT?
The creators suggest taking 2 capsules, once per day with 8oz of water. If you're heading to work out, they recommend taking your serving 15 minutes beforehand to optimize your exercise performance.
Other things to note:
Don't take your serving within 5 hours of bedtime
Don't take if you are under 18, pregnant, nursing or have a preexisting medical condition
Don't take in conjunction with any caffeinated products
Don't exceed the recommended dose of 2 capsules in a day
---
CUT results – before and after
We struggled to find any before and after images showing the results of CUT. However, this supplement is fairly new so may need time before we see real transformation results.
Find out what actually works
– View our best fat burners for women – 
CUT reviews – what are other people saying?
On the Transformation Protein site itself, there are only a small amount of reviews – most with positive feedback, but some claiming not to have seen a change at all. Some people have noted the energy boost as both a positive and a negative, with reports saying it could be too strong for some. As with most supplements, effects can differ person-to-person and so results can never be guaranteed.
transformationprotein.com:



Does CUT have side effects?
As with any supplement, there's always the potential for side effects if you have a sensitive constitution. Some people have noted the energy levels to be too strong for them, causing them to feel nauseous or jittery. Though it does not contain caffeine, the natural stimulant teacrine does act in a similar way and is classed as a natural stimulant so if you have trouble with caffeine, we recommend you consulting your medical practitioner first, before trying CUT to avoid any negative side effects.
The creators have also warned about taking this supplement too close to bedtime, as it could impact your sleep quality too.
Make sure you always follow the instructions label when taking any supplement and if you start to feel any unpleasant side effects, stop taking it immediately and consult a Doctor for advice.
CUT Review: Our Conclusion
Judging by the small amount of reviews we have found regarding CUT, it does seem to have a positive impact on energy levels and weight loss. The dosages of L-Carnitine and EGCG seem high which could help optimize their effects on supporting fat burning.
Other ingredients, unfortunately, seem a little small in terms of doses. Capsimax, for example, has been evidenced to be effective at around 120mgs[19] so the 70mg a day dose in CUT could dilute the benefits and effectiveness of Capsimax. There are other ingredients too, like guggulsterone, which have limited scientific research to back up its weight loss benefits at all – this may be why some people haven't seen the results they expected.
We do like the fact that there is no caffeine involved which will be great for those with sensitivities to it. But, for us, we'd like to see more mood boosting ingredients to help keep you motivated and feeling good on your weight loss journey. We also feel there is a lack of strong appetite suppressant to well and truly curb those snacking tendencies. Adding an extensively researched hunger controller like glucomannan could help boost CUT's appetite-suppressing effects.
There are quite a few options when it comes to finding a caffeine-free metabolism booster – and many other fat burners with better quality ingredients which could prove more effective in losing weight and elevating your metabolism.
Find out what actually works
– View our best fat burners for women – 
Total score
6/10
Here at Hey Spot Me Girl, we're all about safety – so we wanted to remind you to double-check with your doctor or physician if you have any concerns at all about introducing a new supplement into your diet.
Whilst supplements could be a great boost to your lifestyle, they could also have adverse effects on your body if not used properly, or if you have sensitivity to any of the ingredients. So, make sure you always check the label fully. Also, make sure you stick to the usage instructions, particularly during the first week.
It's also worth pointing out you shouldn't rely on supplements alone to achieve your physique goals. Remember girls, supplements are enhancers – not the only answer!
A balanced diet, consistent workout plan and sensible lifestyle choices are the fundamentals behind real change – and your supplement should only ever be used as a way of optimizing the results of your hard work, not a way of replacing it altogether.
So, whatever supplements you choose to improve your life, make sure your health and welfare is always paramount over anything else every single time.
---
*DISCLAIMER: These statements have not been evaluated by the Food and Drug Administration. This product is not intended to diagnose, treat, cure, or prevent any disease. Products are intended for use alongside a diet and exercise regime. The views and nutritional advice expressed by Hey Spot Me Girl are not intended for the purpose of medical advice.
Individual results may vary. Please always consult your health care provider if you are taking any medications or have any medical condition. Must be 18 years or older to purchase. Always reference the ingredients and directions on the product label.