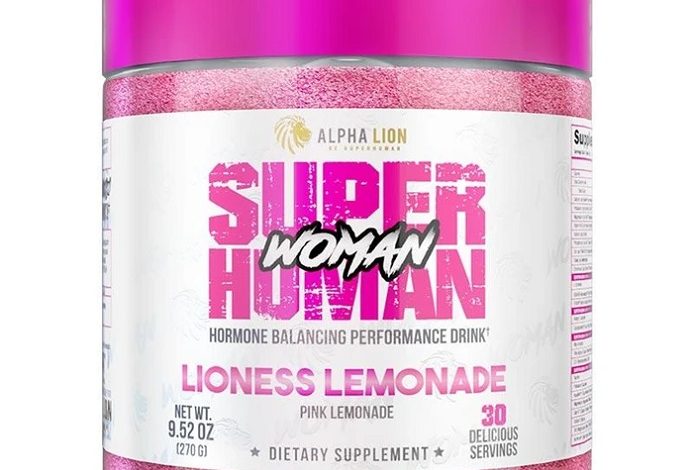 Reviews
Alpha Lion Superhuman Woman Review – How does it work?
Is this the perfect female hybrid supplement?
Alpha Lion Superhuman Woman overview
Marketed as a hormone balancing performance drink for women, we knew we had to take a closer look at Alpha Lion Superhuman Woman.
The innovative powder supplement is designed to boost your energy and focus, reduce fatigue, improve mood, decrease bloating, assist with weight management and 'PMS-proof' your life. Alpha Lion Superhuman Woman appears to be the all-in-one, hybrid supplement any girl would need on a focused fitness program.
The creators describe it as an 'invigorating morning hydrating elixir formulated to improve the quality of life for the millions of active women who suffer from hormonal imbalances that lead to fatigue, mood swings, stress, cramping, hormonal acne, weight gain and much more…'
Find out what actually works
– View our best fat burners for women – 
Hormonal health supplements is a category that's been on the rise over the past few years, specially geared towards women, with many well-established brands introducing products to the market. How does Alpha Lion Superhuman Woman stack up? Can it really make you feel 'heroic'?
The Spot Me Girl team find out.
Keep reading this Alpha Lion Superhuman Woman review to discover more.
Pros/Cons of Alpha Lion Superhuman Woman
Pros
Crash and jitter-free energy boost
May curb food cravings
No proprietary blends or fillers
Should hydrate and balance hormones
Good vitamin and mineral mix
Mood-boosting formula
Cons
Potential side effects
May interfere with your menstrual cycle
Find out what actually works
– View our best fat burners for women – 
Alpha Lion Superhuman Woman: The Ingredients
When that time of the month hits, your energy and mood levels drain out of you – trust us we know what it's like! Alpha Lion Superhuman Woman aims to provide the hormonal support you need to tackle the symptoms associated with PMS.
Looking at the ingredients label, we must give praise to Alpha Lion for the transparency. There are no proprietary blends meaning you can see the individual dose of each ingredient. The ingredients list is heavy – we mean there's a lot in this mix to take note of. We breakdown the main ingredients here:
EnXtra® – This clinically-studied and standardized ingredient replaces caffeine to give you a clean buzz without the jitters. It's said to improve alertness and focus for up to five hours without affecting your blood pressure or heart rate[1]. EnXtra can also work with caffeine synergistically for 5 hours of healthy energy support.
Vitamin B6 – This vitamin is crucial for unlocking energy from the foods you eat[2]. It's also shown to be quite beneficial for hormonal optimization and relieving PMS symptoms, with research suggesting doses of up to 100mg/day benefit in treating premenstrual symptoms and premenstrual depression[3].
KSM-66 Ashwagandha – A popular adaptogen, ashwagandha has been used for thousands of years for its therapeutic effects and to help your body handle stress better. KSM-66 is the the highest-concentration, full spectrum extract of ashwagandha. The ingredient has evidenced to reduce stress and anxiety, and improve your general well-being for better quality of life[4].
Acetyl-L-Carnitine – An important amino acid, L-Carnitine has been linked to boosting your energy levels and improving fat loss. It plays a huge role in transporting fatty acids to mitochondria to be converted into energy that can be used as fuel and burned off[5].
DIM (Diindolylmethane) – DIM is a substance formed in the body commonly found in broccoli and kale. It's a powerful aromatase inhibitor that approaches excess estrogen in the body and blocks its effects[6]. Estrogen powers the menstrual cycle but excess levels of the hormone can cause bloating, increased PMS symptoms and mood swings.
Folate – One of the B-vitamins needed in the prevention of birth defects, folate also has numerous other health benefits. It has direct mood-elevating properties and is synergistic with serotonin production[7].
Serving Size: 1 Scoop (9g)
Servings Per Container: 30
Amount Per Serving
% Daily Value
Calories
8
Total Carbohydrates
2g
1%
Calcium
213mg
16%
Potassium
105mg
2%
Magnesium
58mg
14%
Vitamin B6
50mg
2941%
Sodium
40mg
1.5%
Phosphorus
22.5mg
2%
Zinc
6mg
55%
Folate
400mcg
100%
Chromium
100mcg
286%
SUPERHUMAN WOMEN ALL DAY ENERGY, MOOD & STRESS CONTROL
L-Tyrosine
500mg
**
KSM-66® Ashwagandha
200mg
**
EnXTra® Alpinia Galanga Rhizome Extract
200mg
**
SUPERHUMAN WOMAN WEIGHT MANAGEMENT
Acetyl-L-Carnitine
500mg
**
Cocoabuterol®
100mg
**
SUPERHUMAN WOMAN HORMONE BALANCING
Myo-Inositol
2000mg
**
Vitex Agnus Castus
250mg
**
3,3-Diindolymethane (DIM)
150mg
**
SUPERHUMAN WOMAN PERFORMANCE & HYDRATION
Taurine
1000mg
**
Potassium Gluconate
400mg
**
AquaMin®
250mg
**
Magnesium Bisglycinate Chelate
250mg
**
Calci-K™
250mg
**
Sodium Chloride
100mg
**
Zinc Bisglycinate Chelate
30mg
**
BioPerine®
5mg
**
*Daily Value (DV) not established
Find out what actually works
– View our best fat burners for women –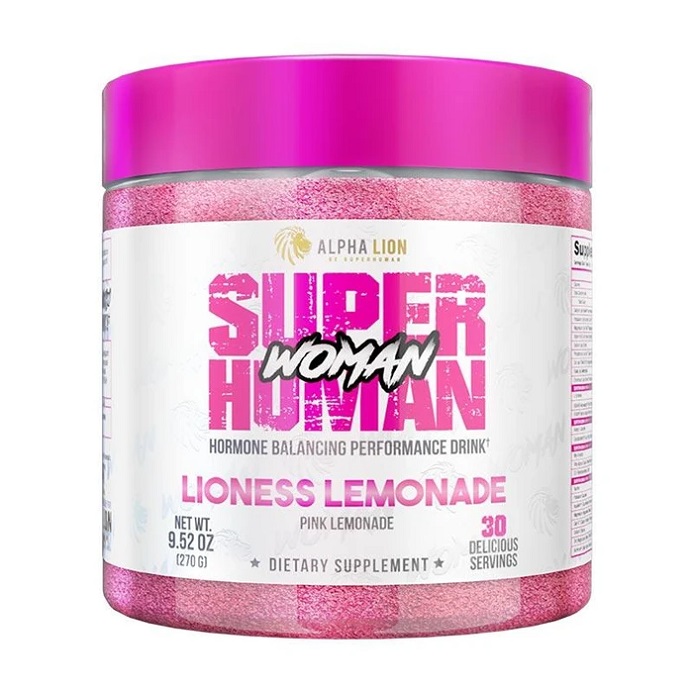 How does Alpha Lion Superhuman Woman work?
Alpha Lion Superhuman Woman offers numerous health benefits – it includes enough ingredients for that! In simple terms, the supplement works to help you 'blast through' PMS so you can keep performing your best all month long.
The potent combination of vitamins, minerals, adaptogens and patented ingredients should work to hydrate your body and balance your hormones at the same time, to keep fatigue at bay and motivation levels high.
While many people may look at this supplement as a pre-workout, it's much more. It also includes ingredients to help curb hunger – something that is always very prevalent during that time of the month – and helps to free you of mood swings and exhaustion. The formula also promises to improve your metabolic rate, manage blood sugar and increase fat burning potential to aid weight management.

What are the benefits of taking Alpha Lion Superhuman Woman?
Supports mood and reduces stress
Alpha Lion Superhuman Women is packed with adaptogens and minerals that work to reduce anxiety and stress levels, and improve the production of 'feel-good' neurotransmitters in the brain. This should equal reduced mood swings and soaring motivation levels to help you perform your best at all times.
Instead of stim-packed caffeine, this product uses enXtra to give you a clean physical and mental energy boost. Minerals and vitamins also included within this mix help to keep the feelings of fatigue at bay for longer.
An important factor for many females, managing your weight while menstruating is difficult when all you want to do is snack. Inside the formula, you get ingredients to boost fat burning while you work out and elements to support your blood sugar levels, ultimately reducing hunger cravings.
Alpha Lion Superhuman Woman places great focus on balancing your hormone levels to manage bloating, mood swings, cramps and all the symptoms associated with PMS. By reducing excess estrogen levels, you should feel more in control of your emotions and feel physically ready to tackle any challenge that comes your way – anytime of the month.
How to take Alpha Lion Superhuman Woman
Alpha Lion Superhuman Woman is a powder that you mix with water. You could also add it to your favorite drink or smoothie. Simply use 1 scoop once or twice per day.
We recommend starting with just half a scoop to assess your tolerance to the ingredients – considering the heavy ingredient profile.
The creators suggest making Superhuman Woman part of your morning routine as it will set you up to be able to perform at your best all day long. That said, the fact that it's caffeine-free means it can be taken at any time of the day. Other good times to take it are before you exercise or work out or intra or post workout to hydrate.
If you're ever unsure or need expert advice when you start with a new supplement or nutritional program, you should talk to a healthcare professional first. Discontinue use if you experience any unusual side effects.
---
Alpha Lion Superhuman Woman results – before and after
Alpha Lion Superhuman is relatively new to the market. However, we found it to be highly praised and seems to be a big hit with women who like to work out regularly. We found lots of exemplary testimonials on the official company website.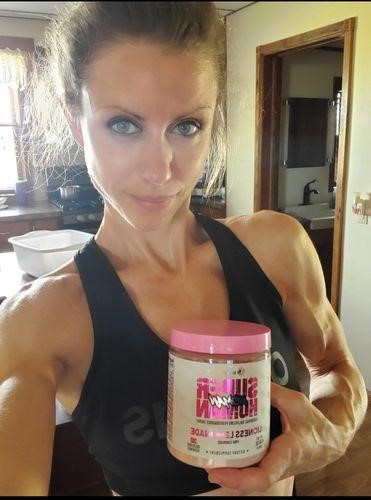 "This product was well thought out for a woman and has excellent ingredients to help with energy, mood, focus and craving". Jenni M. Published November 2020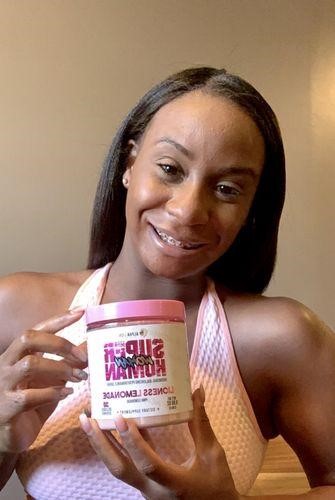 "It has helped me with balancing my PCOS and mood swings. I had energy that lasted me all day without feeling any crashes." Amberly. Published October 2020
Find out what actually works
– View our best fat burners for women – 
Alpha Lion Superhuman Woman reviews – what are other people saying?
The only place we could find customer reviews is the official Alpha Lion website. These are all relatively positive, with customers reporting better energy levels, focus and even glowing skin.
However, some users did have side effects like stomach upset to report. Reviewers also say they'd like to see it in different forms and flavors to keep up the variety when maintaining a daily dose.



Does Alpha Lion Superhuman Woman have side effects?
Alpha Lion Superhuman Women is completely transparent in terms of its ingredients and labelling. This makes it easy to see exactly what's in the formula and how it may impact your body.
Looking at the dosages of some ingredients, like zinc, this is incredibly high – especially for women. The recommended dose for women is up to 8mg, Alpha Lion Superhuman Woman includes it at a whopping 36mg per serving. While it's an essential nutrient for hormone balance and boosting overall wellbeing, it's overdosed, which can lead to negative side effects including nausea, vomiting, headaches and stomach upset[8].
Some user reviews also report minor side effects while taking this supplement. In fact, headaches are apparently a common side effect. The creators say this is due to the DIM content. This ingredient alters your hormone levels dramatically, and while they say this is all normal, it's still something to be wary of. DIM can aggressively reduce estrogen so be aware of how this may affect your menstrual cycle.
Alpha Lion Superhuman Woman Review: Our Conclusion
Alpha Lion is a popular, woman-focused supplement and seems to be the hybrid solution to a women's PMS problems. It includes some great, premium ingredient choices to support mood, fatigue, energy, focus, cravings and more. It could also help to prevent common female mineral deficiencies to support your overall wellbeing.
However, the dosage of ingredients like zinc is far too high for the female body to cope with. Some of the ingredients may also cause major changes to your menstrual cycle. The powder element may also be a bit of an inconvenience, especially if you're constantly on-the-go.
As a pre-workout, it certainly takes a comprehensive approach to boosting your performance. In our eyes, it might be trying to do a little too much to offer any real benefits to your energy and motivation, however, the reviews are convincing and women seem to be pleased with it.
Total score
6/10
Find out what actually works
– View our best fat burners for women – 
Here at Hey Spot Me Girl, we're all about safety – so we wanted to remind you to double-check with your doctor or physician if you have any concerns at all about introducing a new supplement into your diet.
Whilst supplements could be a great boost to your lifestyle, they could also have adverse effects on your body if not used properly, or if you have sensitivity to any of the ingredients. So, make sure you always check the label fully. Also, make sure you stick to the usage instructions, particularly during the first week.
It's also worth pointing out you shouldn't rely on supplements alone to achieve your physique goals. Remember girls, supplements are enhancers – not the only answer!
A balanced diet, consistent workout plan and sensible lifestyle choices are the fundamentals behind real change – and your supplement should only ever be used as a way of optimizing the results of your hard work, not a way of replacing it altogether.
So, whatever supplements you choose to improve your life, make sure your health and welfare is always paramount over anything else every single time.
---
*DISCLAIMER: These statements have not been evaluated by the Food and Drug Administration. This product is not intended to diagnose, treat, cure, or prevent any disease. Products are intended for use alongside a diet and exercise regime. The views and nutritional advice expressed by Hey Spot Me Girl are not intended for the purpose of medical advice.
Individual results may vary. Please always consult your health care provider if you are taking any medications or have any medical condition. Must be 18 years or older to purchase. Always reference the ingredients and directions on the product label.