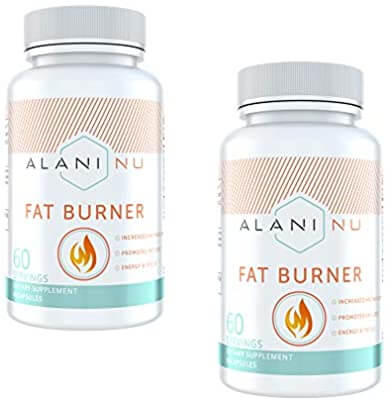 Reviews
Alani Nu Fat Burner Review – Does it really help you lose weight?
Find out if you could lose weight with Alani Nu Fat Burner

Can you lose weight with Alani Nu Fat Burner?
Described as the 'Gold Standard in all fat burning supplements'[1] , it's no surprise that Alani Nu Fat Burner supplements have developed a healthy following of fans. But what exactly is it about this popular supplement that justifies its 'Gold' status and is it all its hyped up to be?
Let's trim down this fat burner for women to the facts and find out…
What are the benefits of taking Alani Nu fat burner?
Alani Nu Fat Burner speaks for itself when it comes to identifying its purpose as a weight loss agent, however most of us would be wondering how it plans to achieve this. Through a combination of increasing metabolism, promoting fat loss and encouraging energy and focus, Alani Nu hopes these components will take on your excess body fat and contribute to banishing it.
To address Alani Nu at the very top level, the ingredients themselves are mostly natural and all point towards a weight loss end-goal. They claim to have come up with a strategic formula, specifically designed to encourage losing weight holistically. Using ingredients such as caffeine – known for increasing energy levels, boosting metabolism and enhancing exercise performance[2], Griffonia Simplicifolia – an African shrub which is linked to effective appetite suppression[3] and the peppery spice Grains of Paradise – brought in for its fat burning[4] abilities, the results certainly seem hopeful.
Find out what actually works
– View our best fat rated burners – 
Ingredients
The key players in Alani Nu's make-up have all been linked to various weight-loss attributes.
Caffeine
A star of many fat burners, caffeine plays a leading role in Alani Nu, through various forms including Coffea Arabica. As well as attributes such as reducing fatigue and improving concentration[5], coffee, in particular, can help mobilize fat from fat tissue by increasing the blood levels of epinephrine – a hormone more commonly known as adrenaline[6]. In short, if you're looking to lose weight, caffeine can help you feel more motivated due to the increase in energy levels and enhance your exercise performance as a whole.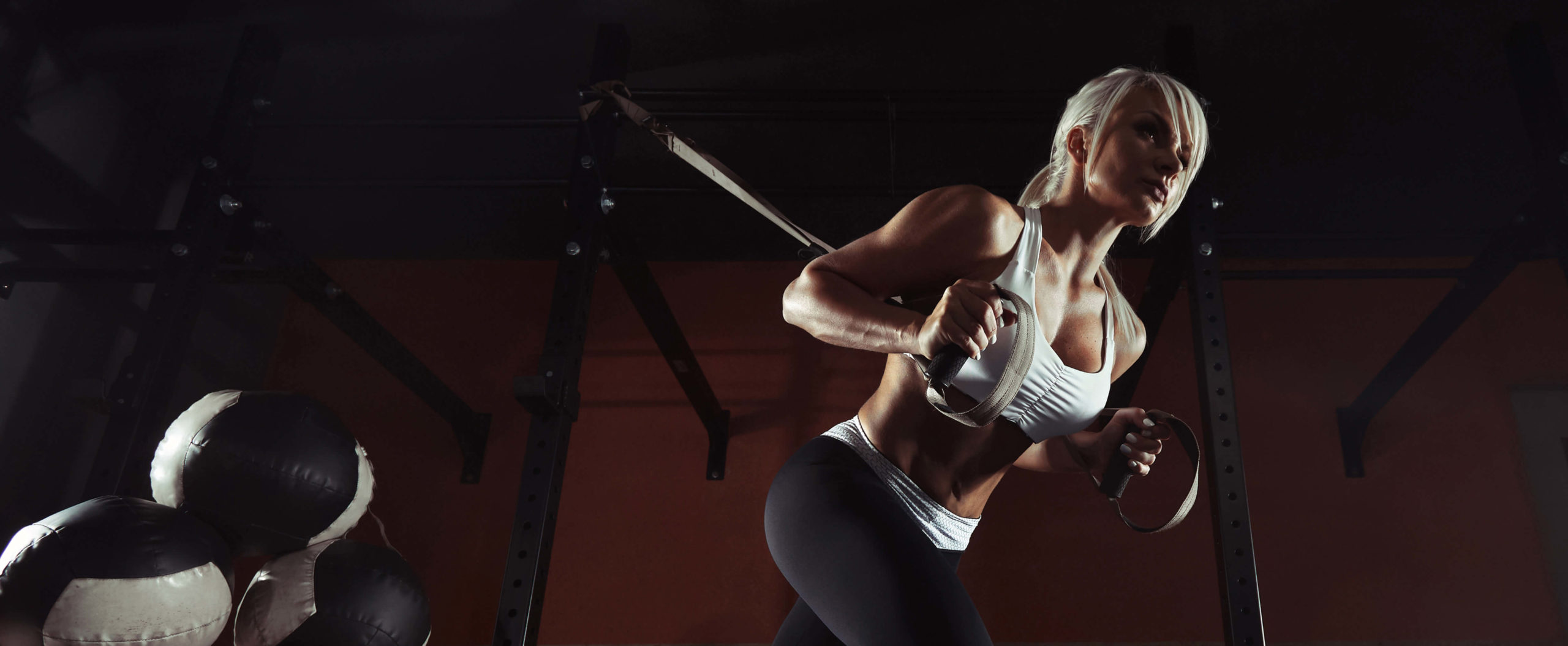 Griffonia simplicifolia
This herb has become notable in the weight loss world due to its main active compound being 5-HTP (L-5 hydroxytrytophan) which has been linked to appetite suppression. We all know, snacking can be a detrimental part of the up-hill struggle to losing weight but 5-HTP helps increase serotonin levels which control hunger and can therefore leave you with an overall satisfaction[7]. Basically, it could have a hand in keeping those pesky cravings at bay.
Dimethylaminoethanol – DMAE
Previously prescribed to ADHD patients to improve focus, DMAE has been linked to a number of health benefits including increased motivation and initiative[8] and even firming up sagging skin[9]. So, in theory, DMAE could have a positive impact on your mental wellbeing, giving you that 'get-up-and-go' style approach to exercising.
Grains of Paradise
There are various spices that have been proven to have fantastic results when it comes to fat burning. Ginger, for example, enhances thermogenesis and essentially decreases the level of hunger whilst burning calories[10].
A distant relative of ginger – Grains of Paradise – is also known for its fat burning abilities, causing some participants in one experiment to burn around 43 calories[11]. It's easy to see why it was added to the mix, although it is worth noting that results can vary from person to person.
Rauwolfia Vomitoria
Known as the African Snake Root, this Nigerian medicine has been used to combat many ailments – from high blood pressure to mental disorders[12]. It could also help with lowering blood pressure by reducing your body's ability to absorb the neurotransmitter norepinephrine – the chemical released which causes stress[13], improving your general wellbeing too.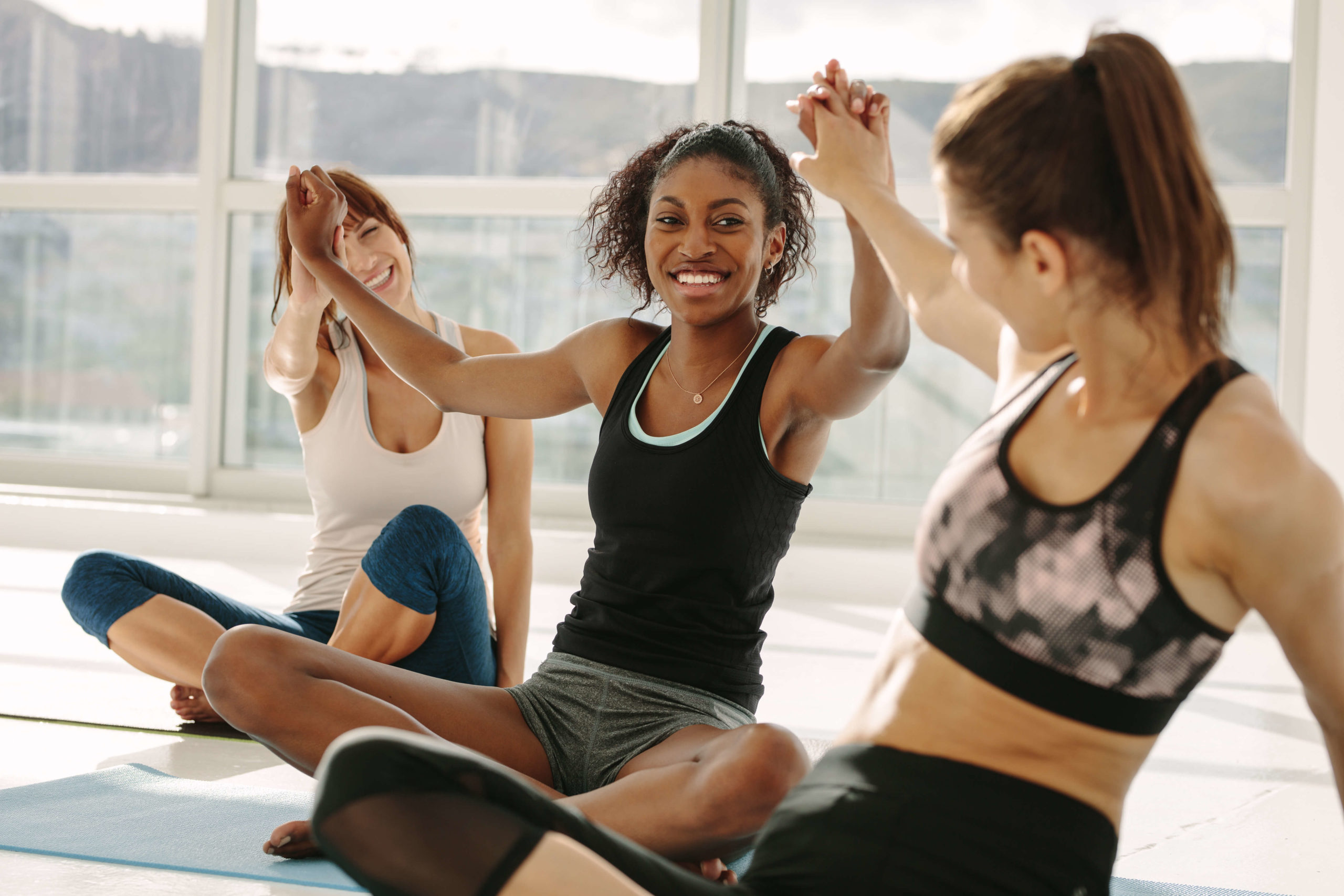 Full Supplement Facts
| Ingredients | Amount Per Serving |
| --- | --- |
| Microencapsulated Extended Release Caffeine | 75.5mg |
| Coffea Arabica | 50mg |
| Griffonia Simplicifolia | 50mg |
| Dimethylaminoethanol | 50mg |
| Grains of Paradise | 50mg |
| Rauwolfia Vomitoria | 125mcg |
Other ingredients: Hypromellose (Veggie Capsule), Cellulose, ER Caffeine Coating (Hydrogenated Vegetable Oil, Monoglycerides), Silica, Vitamin C (as Ascorbyl Palmitate), Titanium Dioxide.
Find out what actually works
– View our best fat rated burners – 
Is Alani Nu fat burner safe?
Whilst most of the Alani Nu Fat Burner ingredients are natural, some components such as caffeine could have an adverse effect, especially if you're pregnant or have existing medical issues, so it's always worth checking with your GP before taking them.
As well as this, be aware that the caffeine content may have an impact on your ability to get to sleep so it's advisable – as with most caffeine products – to avoid taking them too close to bedtime.
Aside from this, a huge positive is that there is 100% transparency with regards to ingredients and no propriety blends – so you know exactly what you'll be consuming.
Alani Nu has also been 'banned substance tested' and is manufactured in a GMP (Good Practice Manufacturing) compliant facility so you know everything is above board in that respect.
How to take Alani Nu
The general consensus with Alani Nu fat burner is to take a maximum of two a day, daily. However, it does stipulate in the instructions to assess your tolerance after taking your first capsule in the morning to determine when to take the second one. As mentioned previously, certain ingredients and factors like the caffeine content could have different effects on different people so make sure you bear that in mind.
How much is Alani Nu fat burner?
You can get hold of a one-time purchase of 60 capsules, which is approximately a month's supply depending on your chosen usage, for $39.99 from the Alani Nu website.
If you subscribe, however, not only will you get 5% off, you won't need to worry about missing a dose plus you'll get access to all sorts of special offers which is a great incentive!
The verdict
All in all, Alani Nu Fat Burner seems to feature some great components which suggests it could have a significant impact on your weight loss journey. Featuring many of the well-known fat burning ingredients – such as caffeine and Grains of Paradise – you can see why Alani Nu has had a number of positive reviews:
Really like this fat burner, I've been taking it everyday for 2 weeks and I believe it's making a difference…

Lala K. 06/01/2020
I love all of the Alani Nu products, but this fat burner is like no other! It's literally the best fat burner that I have tried yet… 

Stephanie B. 06/01/20
However, as with any fat burner, you can't always guarantee results because everybody's body is different. As well as this, compared to other fat burners such as Hourglass Fit, for example, or Hunter Burn, Alani Nu seems to be missing many popular fat burning targeted components like Cayenne Pepper or Green Tea Extract, which could be why some customers have failed to see noticeable results. Alani Nu, instead, has incorporated an ingredient collection which seems to focus more on mental well-being, boosting energy and appetite suppression – which all contribute to weight loss – rather than all components being fat burners.
Despite this, overall ratings have been 4* and above across vendors such as Amazon, with 90% of reviews on their own website at 5* so they must be doing something right!
Find out what actually works
– View our best fat rated burners – 
Disclaimer:  The information on this site has not been evaluated by the FDA. The products on this page are not intended to diagnose, treat, cure or prevent any disease. Results in description and Testimonials may not be typical results and individual results may vary. We may earn commission if you click the links and buy the products featured on this page.
References
[1] ALANI NU, https://www.alaninu.com/products/fat-burner, accessed: 02/06/2020
[2] M. Doherty, P.M. Smith, 'Effects of caffeine ingestion on rating of perceived exertion during and after exercise: a meta-analysis', Scandinavian Journal of Medicine & Science in Sports, Vol. 15, Issue 2, (2005), https://onlinelibrary.wiley.com/doi/abs/10.1111/j.1600-0838.2005.00445.x accessed: 01/06/2020
[3] M. Rondanelli, C. Klersy, P. Iadarola, F. Monteferrario, A. Opizzi, 'Satiety and Amino-Acid Profile in Overweight Women After a New Treatment Using a Natural Plant Extract Sublingual Spray Formulation', Int J Obes (Lond), Vol. 33, Issue 10, (2009), https://pubmed.ncbi.nlm.nih.gov/19752879/ accessed: 01/06/2020
[4] J. Sugita, T. Yoneshiro, T. Hatano, et al., 'Grains of paradise (Aframomum melegueta) extract activates brown adipose tissue and increases whole-body energy expenditure in men.', Br J Nutri., Vol. 110, Issue 4, pg. 733-738, https://pubmed.ncbi.nlm.nih.gov/23308394/ accessed: 01/06/2020
[5] D.R. Wilson, S.Y. Morris, 'What's the Difference Between Caffeine and Caffeine Powder?', https://www.healthline.com/health/caffeine-anhydrous accessed: 01/06/2020
[6] D.E Anderson, M.S. Hickey, 'Effects of Caffeine on the Metabolic and Catecholamine Responses to Exercise in 5 and 28 Degrees C', Med Sci Sports Exec., Vol. 26, Issue 4, (1994), pg. 453-458, https://pubmed.ncbi.nlm.nih.gov/8201901/ accessed: 01/06/2020
[7] J. Voigt, H. Fink, 'Serotonin Controlling Feeding and Satiety', Behav. Brain Res., Vol. 15, Issue 277, (2015), pg. 14-31, https://pubmed.ncbi.nlm.nih.gov/25217810/ accessed: 02/06/2020
[8] S.H. Ferris, G. Sathananthan, S. Gershon, C. Clark, 'Senile Dementia: Treatment with Deanol', J Am Geriatric Soc., Vol. 25, Issue 6, (1977), pg. 241-4, https://pubmed.ncbi.nlm.nih.gov/864168/ accessed: 01/06/2020
[9] K.A. Tadini, P.M.B.G. Maia Campos, 'In Vivo Skin Effects of a Dimethylaminoethanol (DMAE) Based Formulation', Pharmazie, Vol. 64, Issue 12, (2009), pg. 818-22, https://pubmed.ncbi.nlm.nih.gov/20095140/ accessed: 01/06/2020
[10] M.S. Mansour, YM. Ni, et al., 'Ginger consumption enhances the thermic effect of food and promotes feelings of satiety without affecting metabolic and hormonal parameters in overweight men: A pilot study', Metabolism, Vol. 61, Issue 10, (2012), pg. 1347-1352, https://www.ncbi.nlm.nih.gov/pmc/articles/PMC3408800/ accessed: 01/06/2020
[11] J. Sugita, T. Yoneshiro, T. Hatano, et al., 'Grains of Paradise (Aframomum Melegueta) Extract Activates Brown Adipose Tissue and Increases Whole-Body Energy Expenditure in Men', Br J Nutr., Vol 110, Issue 4, (Aug 2013), pg. 733-8, https://pubmed.ncbi.nlm.nih.gov/23308394/ accessed: 01/06/2020
[12] Therapeutic Research Faculty 2018, 'RAUVOLFIA VOMITORIA', Natural Medicines Comprehensive Database Consumer Version, https://www.webmd.com/vitamins/ai/ingredientmono-1546/rauvolfia-vomitoria accessed: 01/06/2020
[13] G. Oboh, A.A. Adebayo, A.O. Ademosun, 'HPLC Phenolic Fingerprinting, Antioxidant and anti-phosphodiesterase-5 Properties of Rauwolfia Vomitoria Extract', J Basic Clin. Physiol Pharmacol., Vol. 30, Issue 5, (Aug 2019), https://pubmed.ncbi.nlm.nih.gov/31469654/?from_term=Rauwolfia+Vomitoria&from_pos=2 accessed: 01/06/2020