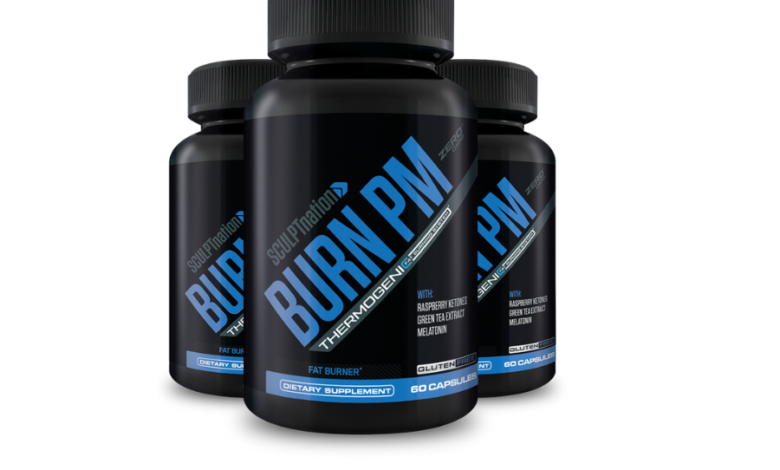 Reviews
SCULPTnation BURN PM Review – Does it work?
How effective is this fat burner?
BURN PM Overview
SCULPTnation BURN PM is a fat burner with a difference. Their whole concept centers around the idea that a better night's sleep can increase your fat burning potential. By combining fat burners with relaxation and recovery agents, their supplement hopes to promote better sleep quality – and enhance weight loss through the night at the same time.
But how effective a fat burner is BURN PM? Without the help of day-to-day exercise, can it really boost your metabolism whilst you're asleep?
Don't worry, Spot Me Girl have done the legwork! Read on to discover how BURN PM works, its potential benefits and if it does, in fact, help you lose weight.
Pros and Cons of BURN PM
Pros
Research-backed sleep aids
Could improve mood and sleep quality
Transparent label
Natural formula
Money back guarantee
Cons
Lack of proven weight loss ingredients
Could have some irritating side effects
Serving schedule isn't enough

BURN PM: The Ingredients
The formula combines a mixture of ingredients which tackle both weight loss and improve your sleep quality. But to what extent are these effective? Let's unpack each one and find out.
Vitamin D – Known as the 'sunshine' vitamin, vitamin D boasts a whole host of benefits – from fighting disease and reducing the risk of contracting the flu[1], to regulating your mood[2] and decreasing the symptoms of anxiety and depression[3]. In terms of weight loss, studies have shown that vitamin D could have an appetite suppressing effect, with participants seeing some reduction in their weight[4].
Raspberry Ketones – A natural substance, raspberry ketones are responsible for red raspberries' powerful aroma. In studies conducted on mice, the outcome did show enhanced lipolysis (the breakdown of fat) from raspberry ketones[5], and an increase in the hormone adiponectin which is linked to minimizing the risk of obesity[6]. Overall, however, the mice didn't actually lose fat – they just didn't gain any more[7]. The only human study available which investigates raspberry ketones and fat loss involved subjects taking a combination of different supplements alongside raspberry ketones so it was difficult to directly identify raspberry ketones as the reason for their weight loss[8].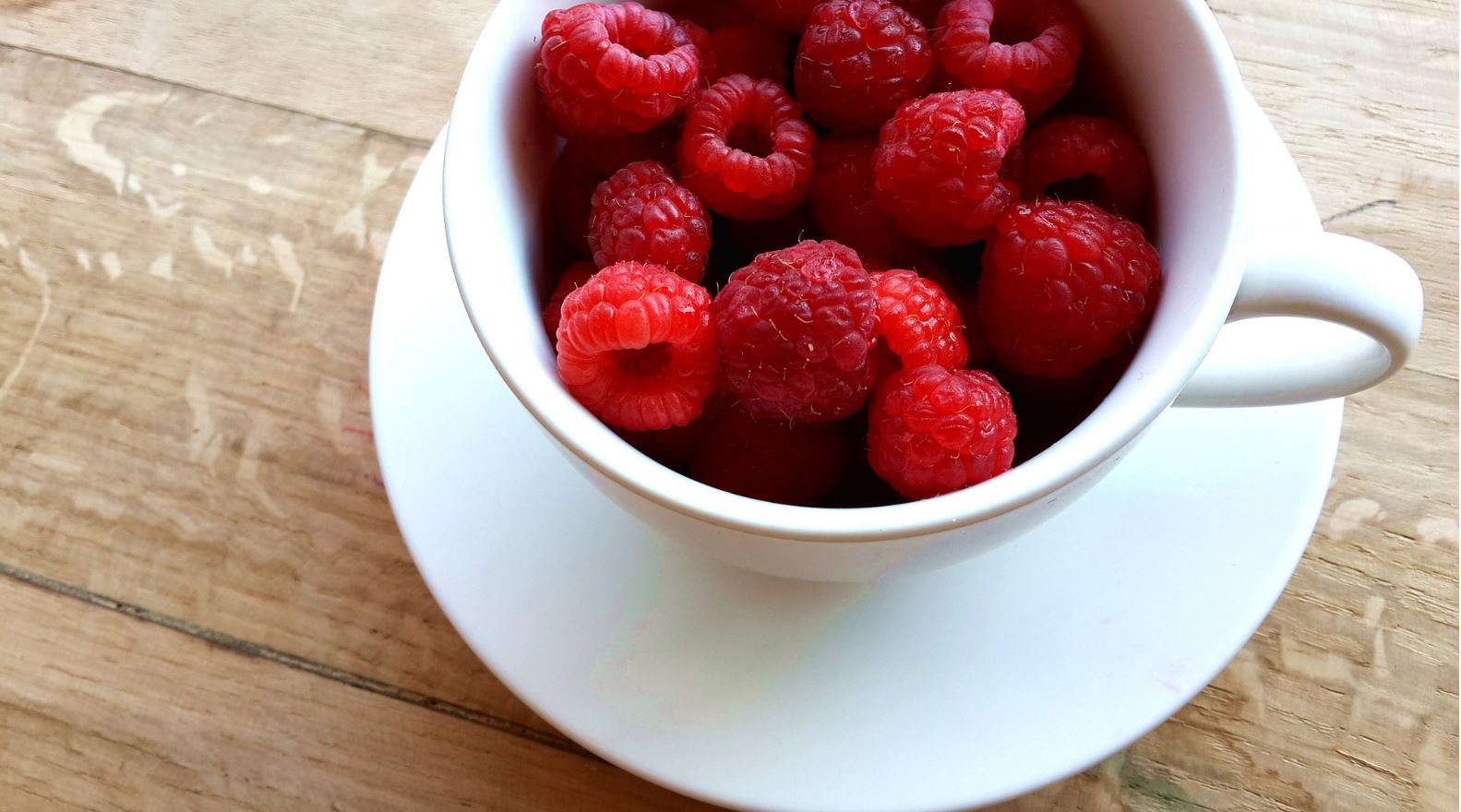 White Kidney Bean Extract – Made up of proteins, fiber and nutrients, white kidney beans have a few links with weight loss. They contain starch blockers which are essentially proteins which delay the digestions and absorption of carbs which could alleviate hunger[9]. Some studies did show significant weight loss[10] whereas others were less conclusive. However, some negative side effects of white kidney beans were reported – especially for women – which included flatulence, bloating and diarrhea[11] so if you have a sensitive stomach, you may want to watch out for that.
Green Coffee Bean Extract – Sourced from pre-roasted coffee beans, this extract contains chlorogenic acids which could have antioxidant effects, help lower blood pressure and aid weight loss[12]. Some animal studies have deduced a significant reduction in body weight and fat accumulation[13] on a number of the participants – however human results were less conclusive[14]. It's also worth noting that, although the caffeine content in green coffee beans is lower than roasted, the extract still contains some caffeine which begs the question as to whether it will interfere with your sleeping quality[15].
Dandelion Root Powder – This substance is packed with immunity-protecting antioxidants[16] and has a whole host of benefits – from protecting your liver[17], to aiding blood sugar control, and potentially reducing cholesterol. It contains chlorogenic acid which, in one study, showed reduced body weight and fat storage[18] however, as with many of the other ingredients in BURN PM's formula, there is not enough research done to conclusively link dandelion root to effective weight loss. Be aware, this component is also a diuretic[19] which could prove irritating for some – especially through the night!
L-tryptophan – This component has been brought in for its calming abilities and has been used to treat the likes of sleep apnea, depression, anxiety, insomnia and even balance pre-menstrual symptoms like mood swings, tension and irritability in women[20]. This is due to its direct link to producing serotonin which influences your mood and the sleep-cycle hormone melatonin in your body[21]. The combination of both hormones work to relax you into a happier mood and improve your sleep quality too[22].
Melatonin – As mentioned above, melatonin is the hormone responsible for your sleep-wake cycle which influences other functions such as metabolizing nutrients and your immune system[23]. A popular supplement for people who struggle to settle at nighttime, melatonin has been evidenced to significantly improve sleep quantity and quality[24] so this addition to the BURN PM formula could really help you wind down and drift off easier at bedtime.
Saffron Bulb Extract – It is thought that saffron has the ability to elevate your mood, which many scientists believe is why this flower can help towards weight loss. Studies undertaken have linked saffron to a reduction in appetite which is thought to be as a result of an improvement in mood[25], leading to significant weight loss. One 8-week study, for example, showed a huge decrease in BMI, waist circumference and total fat mass of all participants who took saffron supplements[26].
Lemon Balm Leaf – Known for its calming and anti-inflammatory effects, lemon balm leaf is thought to increase the enzyme that breaks down GABA transaminase which gives you a feeling of calm, improves mood[27] and reduces stress[28] all at the same time. Studies investigating the effect of lemon balm leaf on anxiety or insomnia resulted in an overall improvement to all participants' respective symptoms[29].
| Ingredients | Amount per Serving | % Daily Value |
| --- | --- | --- |
| Vitamin D (as cholecalciferol) | 60 mcg | 300% |
| White kidney bean extract | 300 mg | * |
| Green coffee bean extract | 260 mg | * |
| Dandelion root powder | 200 mg | * |
| L-tryptophan | 80 mg | * |
| Saffron bulb extract | 10 mg | * |
| Metlatonin | 5.4 mg | |
| Lemon bulb aerial parts extract | 4 mg | |
*Daily Value (DV) not established
Other ingredients: Gelatin, Silicon Dioxide, Magnesium Stearate, Microcrystalline Cellulose

How does SCULPTnation BURN PM work?
BURN PM aims to tackle weight loss – without the stimulant profile usually found in fat burners. By using sleep as its key ingredient, the formula relies on promoting better sleep in order for you to see a reduction in weight. You may or may not be aware that sleep tends to have quite a big impact on our ability to lose weight.
Studies show that poor sleep has been repeatedly linked to higher BMI and weight gain[30] which is due to a number of factors. If you're sleep deprived, your body will make more ghrelin – the hunger hormone – which could cause your cravings and appetite to soar, leaving you susceptible to snacking. Lack of sleep also ignites the stress hormone, cortisol, which could increase your appetite too[31]. Inadequate sleep has also been linked to a slowed metabolism[32], meaning less calorie burning and reduced weight-loss potential.
Because BURN PM has incorporated several well-researched sleep-improving ingredients, it focuses on bettering your sleep quality and quantity, to help you avoid any weight-gaining potential from the side effects you could experience from a bad night's sleep. It also claims to have fat burning elements and appetite suppressors so it can take on other weight loss elements whilst you sleep too.
What are the benefits of taking SCULPTnation BURN PM
BURN PM has brought in a multitude of ingredients like vitamin D and saffron which could really improve your mood by combatting stress levels. Sleep quality is also a major factor in mood swings and the stress hormone, cortisol, being released so by improving your sleep and bringing in calming components like lemon balm leaf and L-tryptophan, you can feel happier and more relaxed to take on any challenge that comes your way.
The contribution of melatonin in the formula will help regulate your sleep-wake cycle and leave you feel relaxed before bedtime, making it easier to drift off. It has been linked to improving sleep quality and quantity too. Other elements like L-tryptophan, which stimulates serotonin and melatonin, work together to reduce anxiety or stress which might ordinarily interfere with your ability to fall asleep soundly.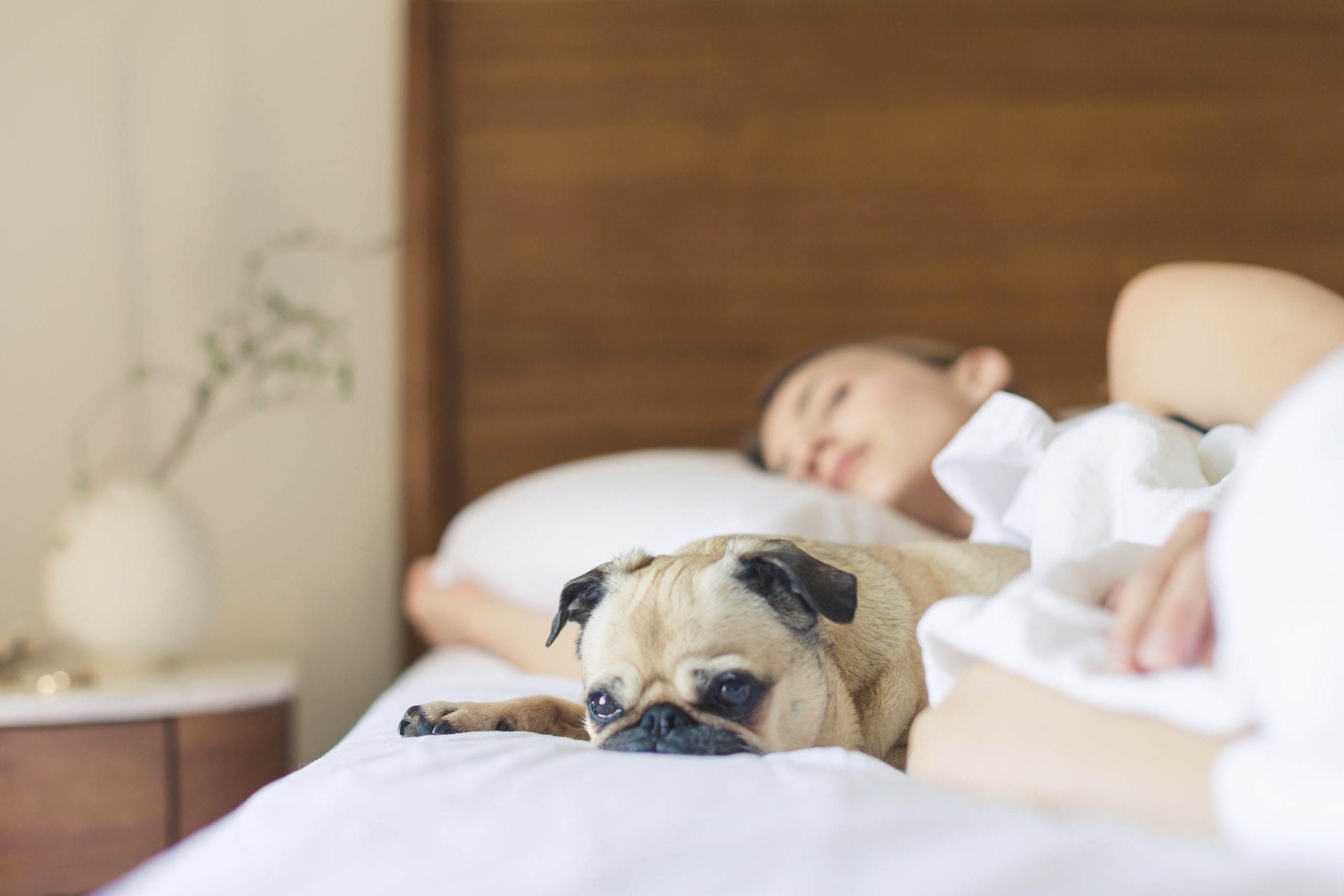 Components like saffron and vitamin D bring that appetite-suppressing element which is needed for a successful fat burner. By quelling cravings, you're more likely to make healthier choices when you wake up in the morning and therefore stick to your weight loss targets.
Increased Resting Metabolic Rate
There is some suggestion that ingredients like raspberry ketones could help increase your resting metabolism, both awake and asleep, thus increasing fat burning 24/7. The extent of the fat breakdown through lipolysis, however, is inconclusive in many studies.
How to take SCULPTnation BURN PM
To take BURN PM, all you need to do is take 2 capsules about 30 minutes before bedtime.
Compared to other fat burners, this small serving means that the ingredients might not have chance to fully integrate into your body, reducing the product's effectiveness. This means that your body will not be as switched on to the fat burning as it would be if you were taking more doses 3-4 times a day.
Saying that, due to the sleep-inducing ingredients, this is probably the only way you could take it, unless you got up during the night which effectively undoes the main sleep-boosting benefits of the product.
---
SCULPTnation BURN PM results – before and after
Whilst there are several before and after reviews about SCULPTnation's daytime fat burner BURN, unfortunately we struggled to find a definitive before and after praising its nighttime partner, BURN PM.

SCULPTnation BURN PM reviews – what are other people saying?
As with the before and after testimonials, we couldn't find anything definitive reviewing personal experiences of BURN PM itself. This does seem a little odd for a fat burner supplement, suggesting it's either fairly new to the market or is the lesser known product so less people have tried it to review.
Does SCULPTnation BURN PM have side effects?
The formula does contain a number of ingredients which we'd like to note. Dandelion root, for example, has diuretic effects so could actually interrupt your sleep quality if you're constantly needing to go to the toilet.
The sleep aspect of BURN PM means you will feel somewhat sedated after taking it so don't attempt to take your dose if you have to drive anywhere or aren't heading straight to bed afterwards.
The high dose of vitamin D could also have some adverse effects. Too much vitamin D can lead to excessive calcium levels, which could cause nausea, vomiting and damagingly poor appetite[33]. If you experience any of these side effects, stop taking the supplement immediately and consult your doctor or physician.
The inclusion of green coffee beans also seems a bit odd. Whilst their caffeine content is minimal, it still could have an impact on your sleep quality if you're sensitive.
BURN PM Review: Our Conclusion
Whilst it's a nice idea – going to sleep and waking up slimmer – the inner workings of this fat burner don't necessarily suggest that will happen.
The aspect of the product we like the most revolves around improving your sleep, with the inclusion of natural mood boosters, calming components and stress reducers to improve your sleep quality and quantity. After all, getting enough, high-quality sleep can enhance every aspect of your life and the benefits are endless.
Where it is lacking seems to be the fat burning side of the supplement. Because it's a nighttime pill, the creators have understandably avoided using the go-to metabolism boosters like green tea, cayenne pepper and caffeine anhydrous, which would most likely counteract the product's ability to sedate you, ready for bed. Instead, they've used many ingredients which have little or no evidence to suggest they can contribute to weight loss at all which is disappointing and could lead to no results.
All in all, it's a good supplement for getting your sleep quality back to where it should be and that, in turn, could lead to weight loss. But as for an effective fat burner, we're not convinced – especially when there are a number of other weight loss supplements on the market which have much better formulas. We highly recommend you view our Editor's Choice Best Fat Burners for Women for a list of safe, effective products.
Total score
6/10

Here at Hey Spot Me Girl, we're all about safety – so we wanted to remind you to double-check with your doctor or physician if you have any concerns at all about introducing a new supplement into your diet.
Whilst supplements could be a great boost to your lifestyle, they could also have adverse effects on your body if not used properly, or if you have sensitivity to any of the ingredients. So, make sure you always check the label fully. Also, make sure you stick to the usage instructions, particularly during the first week.
It's also worth pointing out you shouldn't rely on supplements alone to achieve your physique goals. Remember girls, supplements are enhancers – not the only answer!
A balanced diet, consistent workout plan and sensible lifestyle choices are the fundamentals behind real change – and your supplement should only ever be used as a way of optimizing the results of your hard work, not a way of replacing it altogether.
So, whatever supplements you choose to improve your life, make sure your health and welfare is always paramount over anything else every single time.
---
*DISCLAIMER: These statements have not been evaluated by the Food and Drug Administration. This product is not intended to diagnose, treat, cure, or prevent any disease. Products are intended for use alongside a diet and exercise regime. The views and nutritional advice expressed by Hey Spot Me Girl are not intended for the purpose of medical advice.
Individual results may vary. Please always consult your health care provider if you are taking any medications or have any medical condition. Must be 18 years or older to purchase. Always reference the ingredients and directions on the product label.