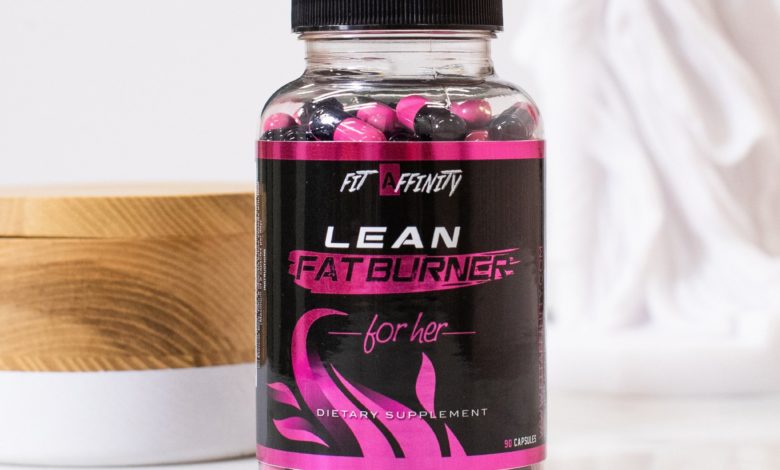 Reviews
Lean Fat Burner for Her Review
Is this effective for weight loss in women?
Lean Fat Burner for Her Overview
Fit Affinity's Lean Fat Burner for Her promises to be your perfect training partner to maximize your fat burning efforts.
These jazzy pink and black capsules contain completely natural ingredients which hope to support the metabolizing of carbs and fats, increase fat burning, enhance energy levels and boost your mood too. They also note the inclusion of citrus extracts for that antioxidant injection to promote a healthy immune system.
Find out what actually works
– View our best fat rated burners – 
Even better than the numerous ways the capsules target weight loss, Fit Affinity also claim that this fat burner works without exercise, is compatible with all body types and ensures fast results. They're so sure about the effectiveness of this product, they even offer a 30-day money-back guarantee, which is a shorter period than most competitors would offer which is interesting.
Sound too good to be true? Maybe it is…
Here at Spot Me Girl, we'll use our critical eye to unpack Fit Affinity's claims and investigate Lean Fat Burner for Her in more depth to reveal its true capabilities as an effective weight loss supplement.
Pros and Cons of Lean Fat Burner for Her
Pros
All-natural formula
Fully transparent doses
Proven before and after results
Don't need to do exercise
Cons
High stimulant content
Lack of powerful appetite suppressant
Find out what actually works
– View our best fat rated burners – 
Lean Fat Burner for Her: The Ingredients
There are a number of clinically proven fat burning ingredients included in Lean Fat Burner for Her's formula which is good to see. Though the energy boosters and metabolism support seem in abundance, there does appear to be missing a powerful appetite suppressant to quash any cravings and help you stick to your diet.
Let's check out some of Lean Fat Burner for Her's core ingredients in more detail to see why they've chosen the formula they have.
Cayenne Powder – The star of many fat burner formulas, cayenne pepper brings a fiery dose of thermogenesis to the table. Thermogenesis is the heating of your body to speed up your metabolism so you burn more calories round the clock[1]. Countless research has linked this powerful spice to successful weight loss, with subjects seeing upwards of a 50-calorie increased burn per day[2]. Cayenne could also help manage your appetite better, with studies showing participants feeling fuller for longer with less cravings[3]. This could be a great help when you're on a lower calorie diet as the less hungry you feel, the less likely you are to stray off track.
Green Tea Leaf Powder Extract – This extract has a whole host of benefits conducive to weight loss which is why it is often used in effective fat burners across the market. Several studies show a positive correlation between subjects consuming green tea and weight loss due to its ability to increase your metabolism and fat oxidation for quicker fat loss[4]. The caffeine content could revitalize your physical and mental performance, with better endurance during workouts and increased focus to push yourself further[5]. Coupled with the other caffeine sources in Lean Fat Burner for Her's formula, you could experience a holistic improvement to your cognitive health, with a more balanced mood and higher motivation[6].
Guggul Powder Extract – Brought in presumably for its appetite-controlling abilities, this plant-sourced gum resin has been used for centuries to treat all sorts of ailments – including obesity[7]. Studies conducted on mice resulted in better appetite regulation and enhanced fat breakdown[8] with the majority of participants losing weight[9]. It's important to note that human studies on the effects of guggul powder and weight loss are limited.
Cocoa Seed Powder Extract – Though the idea that chocolate could be part of a fat burning formula might surprise you, cocoa powder does, in fact, have a strong affiliation to weight loss – plus many other benefits too! Cocoa could help to regulate the use of energy, increase fat oxidation[10], reduce your appetite and support satiety[11]. Studies show that participants who consumed dark chocolate with over 80% cocoa lost weight much faster than the group who didn't[12]. Cocoa has also been linked to improving your mood, alleviating the symptoms of depression[13] and supporting brain health for better cognition[14] so you can tackle day-to-day challenges much easier.
Advantra-Z Citrus Aurantium Powder Extract – One of the keys to this fat burner working without much exercise involves the addition of this citrus extract. Containing bitter orange, this component has been linked to increasing your metabolism and calorie burn throughout the day. Like caffeine, it works to stimulate lipolysis so you body can break down more fat, leading to weight loss – even when resting[15]. Unfortunately, there are a couple of things to note about this extract. Some consumers who have combined bitter orange with caffeine have experienced high blood pressure[16] and increased heart rate, which could lead to more severe heart problems later down the line[17].
| Ingredients | Amount per Serving | % Daily Value |
| --- | --- | --- |
| Biotin (1% Trituration on Dicalcium Phosphate) | 100 mcg | 33% |
| Pantothenic Acid (D-Calcium Pantothenate) | 20 mg | 200% |
| Cayenne Powder | 250 mg | * |
| Green Tea Leaf Powder Extract | 250 mg | * |
| Caffeine | 130 mg | * |
| Carnitine (Acetyl L-Carnitine HCI) | 110 mg | * |
| Choline (Choline Bitartrate | 100 mg | * |
| Advantra-Z® Citrus Aurantium Powder Extract | 50 mg | * |
| Cocoa Seed Powder Extract | 50 mg | * |
| Guggul Powder Extract | 50 mg | * |
| Alpha Lipoic Acid | 44 mg | * |
*Daily Value (DV) not established
Find out what actually works
– View our best fat rated burners –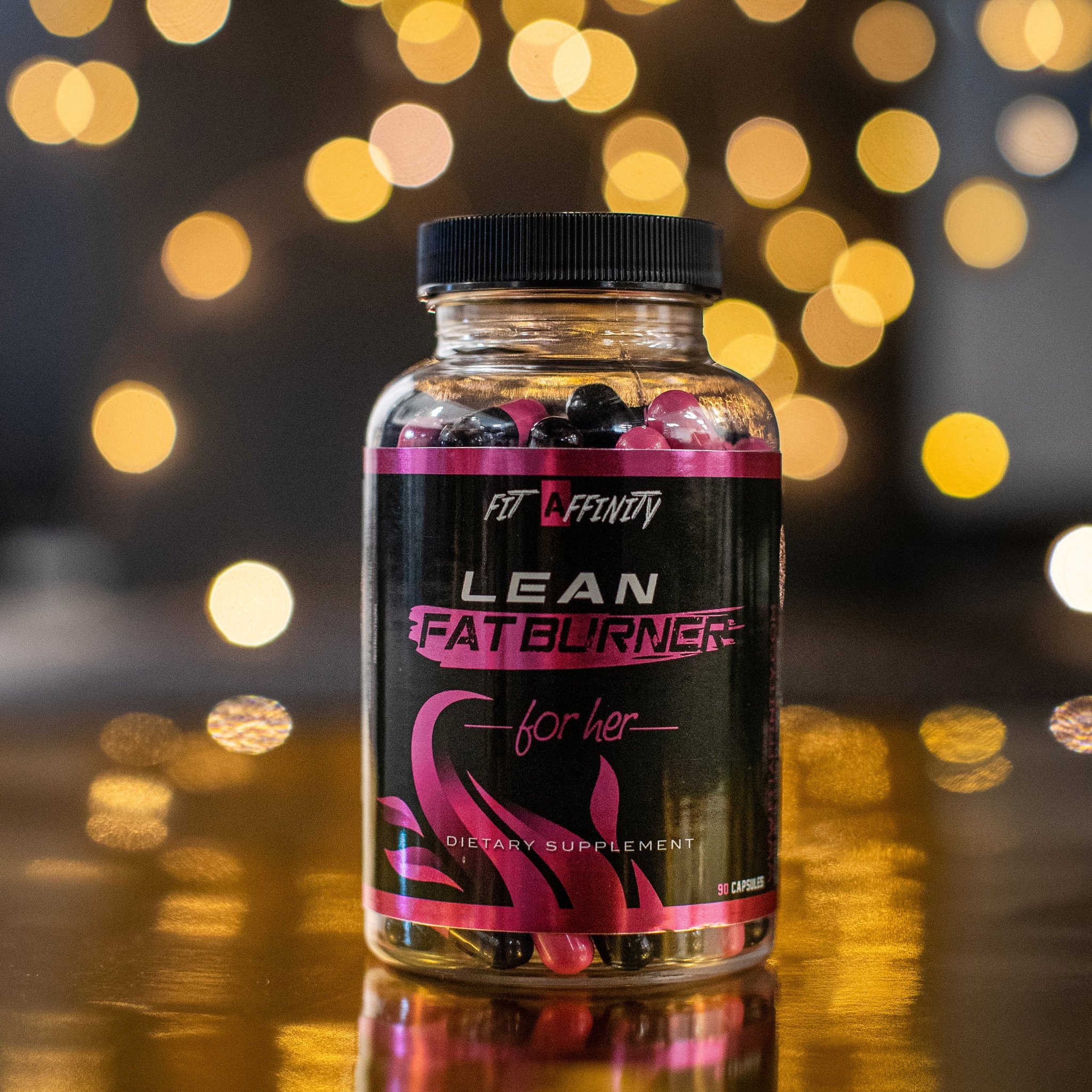 How does Lean Fat Burner for Her work?
As the name suggests, this fat burner is designed with women in mind to optimize their fat burning abilities. Through its natural formula, it works to increase energy levels, boost your metabolism, enhance your mood and help you achieve your weight loss goals quicker.
What's interesting about this fat burner is its sympathetic approach to women who aren't keen on working out, or just simply don't have the time. It claims to be just as effective at fat burning – even if you don't exercise at all.
Let's be honest, some of us are just looking for that weight loss supplement we can take daily that will fit into our busy schedule without having to change our lives too much. If you don't have time to work out, you could rule out many fat burners on the market that work better when combined with intensive exercise.
Lean Fat Burner for Her brings together some well-researched, powerful metabolism boosters like cayenne, caffeine and green tea to raise your BMR (Basal Metabolic Rate) and burn calories – even if you're sat at your desk all day at work. So, if you don't have time to work out – or if you just don't want to – this supplement promises fat loss results without the need to exercise.
What are the benefits of taking Lean Fat Burner for Her?
Increased metabolism with greater fat burn
The combination of metabolism-boosters will work together to speed up your metabolism throughout the day, with an increase in fat burning around the clock. Using powerful thermogenics like cayenne and caffeine, your body will be stimulated into lipolysis (fat breakdown) which could eat up calories quicker and help you shed those extra pounds easier.
Whether you're a gym bunny or not, we could all use an extra energy boost when we're starting on a lower calorie diet. In a calorie deficit, you could be left feeling fatigued and groggy which, in turn, could increase the temptation to snack as a pick-me-up. The energy elevators will replace the energy lost from a smaller diet, and help you feel revitalized to take on the day. If you do work out, that added energy could help you push further during exercise, with stronger endurance for better results.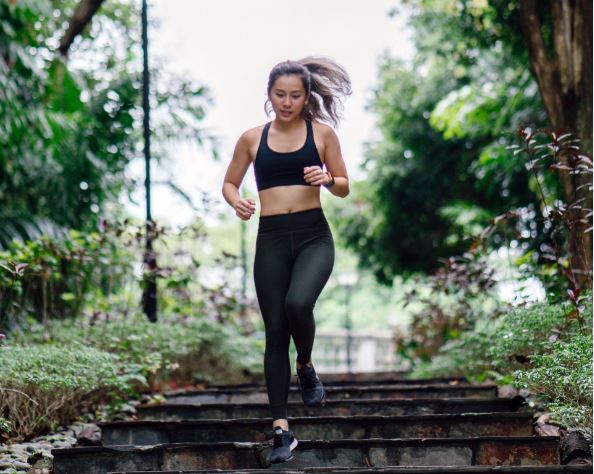 Better cognitive performance
There are a number of brain-boosting ingredients included in this formula, which could have a real impact on your weight loss progress. Being more alert and focused could contribute towards more productive workouts or make sure you don't lose track of your goals. You'll also be able to cope better with day-to-day challenges and feel more on the ball.
Improved mood and motivation
One aspect that we ladies could really benefit from is the mood elevation found in Lean Fat Burner for Her. We've all been there – the first week or two into a new diet, we're feeling low from the calorie deficit and motivation can dwindle. By improving your overall mood, those low days where you're tempted to fall off the wagon will be reduced so you can power on through on your weight loss journey.
How to take Lean Fat Burner for Her
The total capsule serving per day is 2 – whether you're doing exercise or not. Fit Affinity advise taking them both in the morning after breakfast.
On days where you will be working out, they advise taking the capsules before exercise with food.
As with any capsule, always accompany it with a couple of glasses of water to ensure it reaches your stomach properly.
---
Lean Fat Burner for Her results – before and after
On Fit Affinity's website, they've got several consumers who have volunteered their before and after pictures to show how effective this fat burner is which is really positive: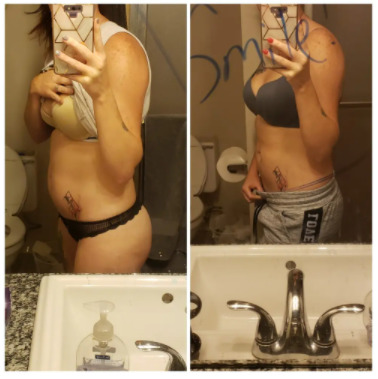 Kristin P. 'Works Great: I have been taking the Fat Burner for about a month now. I see a difference for sure! I do not work out with my busy schedule and still there is a change. I love this stuff!' Published: Nov, 2019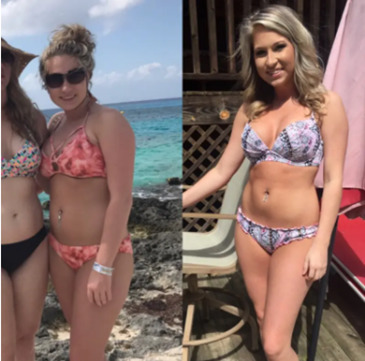 Christen W. 'I LOVE this!! I lost almost 15 pounds in a month! I did no exercise and a light diet. They gave me no side effects that I noticed' Published: April 2017
Find out what actually works
– View our best fat rated burners – 
Lean Fat Burner for Her reviews – what are other people saying?
As with most supplements, results can vary. Looking at Fit Affinity's website, and a lot of Amazon reviews, people really love this fat burner and have seen noticeable results without doing much exercise. However, there are others who question its effectiveness, with reports of weight gain and some other side effects like heartburn.
Fitaffinity.com:


Amazon.com:


Does Lean Fat Burner for Her have side effects?
Due to the high caffeine content, we would expect some people to react negatively if they are sensitive. Caffeine can cause all kinds of ailments if taken in too high a dose, such as insomnia, jitters, nausea and headaches, so be wary of this before you begin your dose.
There is also a red flag surrounding the inclusion of bitter orange combined with caffeine, due to some reports of heart problems like an increase in the rate or blood pressure.
Make sure, as with any supplement you're introducing into your diet, you assess your tolerance in the first week or two by taking a reduced serving to see how your body reacts.
If you experience any unpleasant side effects at all, stop taking the supplement immediately and seek advice from a medical practitioner before continuing your cycle.
Lean Fat Burner for Her Review: Our Conclusion
Overall, we think this fat burner has a lot going for it. We were initially dubious about the claim it can burn fat without any exercise at all but after we've researched consumer reviews, we can see some people did manage to lose weight without working out. It should be noted, other reports on Lean Fat Burner for Her claimed they had worked out and ate healthily without noticing any weight loss so it's difficult to categorically say the fat burner works across the board.
We would always recommend a healthy diet and exercise regime to accompany any weight loss supplement to ensure you're achieving the best results possible and looking after your health too.
Whilst Lean Fat Burner for Her's formula does include some impressive and clinically proven energy boosting and fat burning ingredients like cayenne, caffeine and green tea, it does seem to be lacking a strong appetite suppressant. Many of the ingredients which they have included to control hunger have limited research to prove their effectiveness in humans which could be improved if they want to develop a more well-rounded fat burner.
If you're looking for a more comprehensive fat burner, we highly recommend you view our Editor's Choice Best Fat Burners for Women for a list of safe, effective products.
Total score
6/10
Find out what actually works
– View our best fat rated burners – 
Here at Hey Spot Me Girl, we're all about safety – so we wanted to remind you to double-check with your doctor or physician if you have any concerns at all about introducing a new supplement into your diet.
Whilst supplements could be a great boost to your lifestyle, they could also have adverse effects on your body if not used properly, or if you have sensitivity to any of the ingredients. So, make sure you always check the label fully. Also, make sure you stick to the usage instructions, particularly during the first week.
It's also worth pointing out you shouldn't rely on supplements alone to achieve your physique goals. Remember girls, supplements are enhancers – not the only answer!
A balanced diet, consistent workout plan and sensible lifestyle choices are the fundamentals behind real change – and your supplement should only ever be used as a way of optimizing the results of your hard work, not a way of replacing it altogether.
So, whatever supplements you choose to improve your life, make sure your health and welfare is always paramount over anything else every single time.
---
*DISCLAIMER: These statements have not been evaluated by the Food and Drug Administration. This product is not intended to diagnose, treat, cure, or prevent any disease. Products are intended for use alongside a diet and exercise regime. The views and nutritional advice expressed by Hey Spot Me Girl are not intended for the purpose of medical advice.
Individual results may vary. Please always consult your health care provider if you are taking any medications or have any medical condition. Must be 18 years or older to purchase. Always reference the ingredients and directions on the product label.