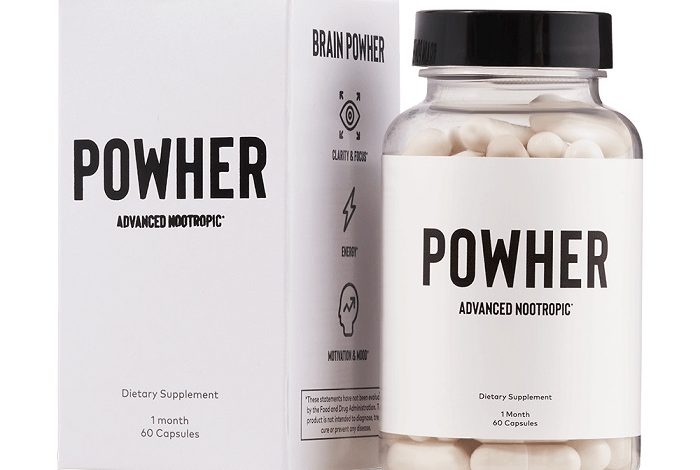 Reviews
Supplements
Brain Powher Review – Can It Unlock Your Full Brain Potential?
Can this cognitive enhancer help you achieve more in less time?
Introducing Brain Powher
When it comes to meeting deadlines and keeping up with this fast paced world we live in, it might all feel like a never ending battle. Whiling away the hours, feeling distracted in your studies or work or finding a workout more demanding than ever – we've all been there, girls.
Millions of women juggle their family, career and social lives – and as a result, concentration and focus levels can falter.
Find out what actually works
– View our best fat rated burners – 
That's why nootropics, a type of 'smart pill' that claims to have the magical ability to boost your brain power are on the rise. If you're wondering, 'what is a nootropic?', here's a basic explanation:
A nootropic, also known as a 'smart drug' is a drug or other substance that enhances memory, concentration, or other cognitive functions. They work by increasing the mental function such as memory, creativity, motivation, and attention[1]. 
One such new nootropic that's making waves in recent fitness circles is Brain Powher. This female-focused nootropic is a refreshing change to the countless manly dietary supplements we come across. In fact, we believe this to be the first ever nootropic designed with the female physiology in mind. That's why we had to do a Brain Powher review!
Brain Powher focuses on supporting mental clarity and stamina, aiding speedy processing, promoting focus and encouraging improved productivity. When used alongside healthy eating and sleeping practices, it should unlock your full cognitive potential and help you achieve more in less time. Sounds great, right?
Well, that's if it works. In this thorough Spot Me Girl Brain Powher review, you'll discover if this supplement has the potential to improve your motivation, sharpen your mind and eliminate brain fog to help you get the edge you need.
Benefits of Brain Powher
Lowers stress and increases alertness
Being busy and stressed has a knock-on effect you can't ignore. Sleep, nutrition and mental performance are all affected, making the struggle a viscous circle.
Thanks to adaptogens and natural stimulants in the Brain Powher formula, you can be sure your stress levels stay low and alertness high. They do this by including one of the 'oldest traditional healthcare systems in the world' – ashwagandha. This Ayurvedic herb has strong links to reducing cortisol levels, one of the major hormones associated with stress[2].
Another strong plant-based ingredient included is bacopa, which has been shown to lower cortisol and reduce stress, helping to keep your brain healthy[3]. Natural caffeine in the mix also helps to improve measures of alertness, especially if you're sleep deprived[4].
Aids recall and mental processing
Modern life is incredibly hectic and the brain fog can settle in quickly. Soon, you're forgetting the simplest things. Brain Powher clears the haze with a multitude of ingredients known to support mental clarity, concentration and more.
For instance, minerals such as Vitamin B6[5] and magnesium[6] may both have a positive impact on normal psychological functioning, in particular concentration and recall. Citicoline, a compound that naturally occurs in the body is also beneficial for effects on cognition. It's been shown to boost brain energy (ATP) by 13.6%[7].
Another addition, Ginkgo Biloba, has been used as a natural brain enhancing remedy for years. Researchers believe it strengthens good blood circulation in the brain, playing a role in improved memory and protecting the brain from neuronal damage[8].
Lion's mane mushroom has also been shown to stimulate nerve growth factor (NGF) – a protein said to improve learning and memory by promoting neuro-regeneration[9].
Maintains energy levels and motivation
Staying on top of everything is just as much about mental attitude as it is about your physical ability. Brain Powher accounts for this by including a blend of energy-boosting vitamins and natural stimulants, designed to ensure you're energized and motivated to dominate your day.
Natural caffeine in the mix helps inhibit adenosine receptors in your body, leading to higher levels of neurotransmitters[10]. This increase leads to feelings of liveliness and invigoration, in turn leading to eased mental fog and increased motivation.
Vitamin B6, B12 and niacin all contribute to keeping you energized too. They're known for their ability to break down and release energy from food[11]. Even better, vitamin B6 provides a host of other benefits for women, like aiding emotional symptoms related to PMS. This is due to its role in creating neurotransmitters that regulate mood, including GABA, serotonin and dopamine[12].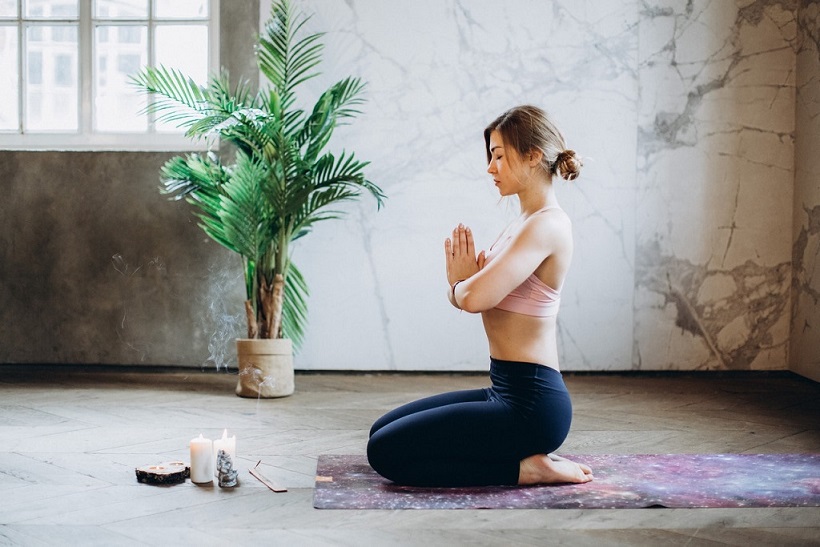 Boosts mood
Inside Brain Powher are a whole host of minerals to prevent deficiencies associated with persistent low mood. These include components such as magnesium, vitamin B6 and citicoline which we already know are mood-boosting and brain enhancing facilitators. By boosting key neurotransmitters involved in mood regulation, the formula keeps you in a positive disposition.
Find out what actually works
– View our best fat rated burners – 
Is Brain Powher Safe?
Brain Powher is part of a parcel of female supplements from a reputable company who use FDA registered facilities and are GMP Certified. This confirms its safety and effectiveness in our eyes.
The creators make sure that their formulas only contain natural ingredients that don't exhibit nasty side effects. What's more, the serving sizes are sensible.
It's important to note the small 90g of caffeine included in this supplement. You should moderate your caffeine consumption when taking Brain Powher, to be sure you don't exceed your daily recommended amount.
As with any supplement, it is always best to consult a healthcare professional if you have any pre-existing medical conditions or are worried about any of the ingredients.
Keep reading our Brain Powher review to discover how each ingredient works to boost your mental power.  
Ingredients
Ashwagandha
Adaptogen ashwagandha is an essential herb in Indian Ayurvedic medicine and has been used for over 3,000 years to treat various health ailments. These so-called 'super herbs' are powerful 'anti-stress' agents which improve the body's resilience to stress[13] and reduce your body's cortisol levels[14]
Researchers also believe ashwagandha can influence a number of crucial brain processes and benefit recall, attention and reaction time[15].
Citicholine
This naturally occurring compound is a common ingredient in brain supporting supplements, so it's good to see its inclusion in Brain Powher.
It's useful for aiding the production of cell membranes and increasing brain chemicals that are important for cognitive function, such as phosphatidylcholine[16].
Citicoline has also been found to improve memory in recall tasks. This is because it's thought to support neurotransmitter synthesis and neuroplasticity (the brain's ability to reorganize itself by forming new neural connections throughout life)[17].
Lion's Mane Mushroom
Also known as hou tou gu or yamabushitake, lion's mane mushroom is packed with bioactive substances that can benefit the brain. Studies have shown that supplementing with lion's mane mushroom daily for four months significantly improved mental functioning[18].
Lion's mane mushroom's cognitive benefits are closely linked with its ability to fuel nerve growth, which leads to improved learning and memory[19].
Bacopa Monnieri Extract
Bacopa has long been used in traditional Indian medicine to increase certain brain chemicals involved in learning, thinking and memory.
Researchers believe bacopa can improve markers of both short- and long-term memory. In one 2011 study, it was shown to improve spatial learning and enhanced the ability to retain information[20].
Ginkgo Biloba
An ancient remedy, ginkgo biloba is thought to treat everything from Alzheimer's, dementia and fatigue. Its benefits come from its high antioxidant and anti-inflammatory properties, which are thought to boost blood flow and have a hand in how neurotransmitters work in the brain[21].
According to a 2009 study, ginkgo may also help relieve PMS[22] – supporting every aspect of female health and mood.
Caffeine
A female-friendly dose of natural caffeine in Brain Powher helps to keep alertness and motivation levels high. Its ability to block adenosine receptors and boost levels of neurotransmitters means you can say goodbye to the mental fog and pay more attention to the task at hand[23].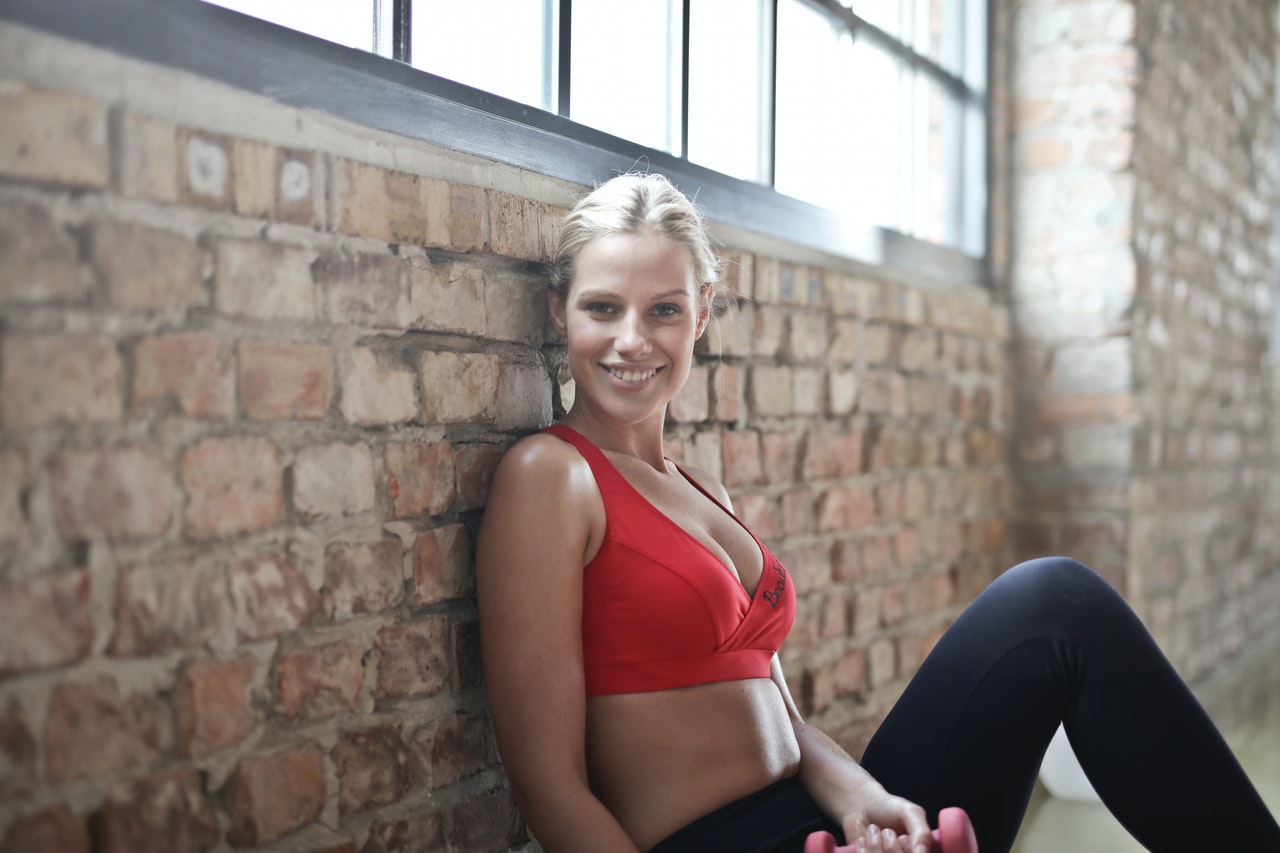 | Ingredients | Amount per serving |
| --- | --- |
| Thiamin | 30mg |
| Niacin | 50mg |
| Vitamin B6 | 2.5mg |
| Folate | 167mcg DFE |
| Vitamin B12 | 7.5mcg |
| Magnesium | 50mg |
| Ashwagandha Extract | 250mg |
| Citicholine | 250mg |
| Lion's Mane Mushroom | 500mg |
| Bacopa Monnieri Extract | 150mg |
| Gingko Biloba Extract | 100mg |
| Natural Caffeine (Coffee Arabica) | 90mg |
How to take Brain Powher
To feel the full benefits of Brain Powher, you should take two capsules with your morning meal. If you feel like you can tolerate this dose, then you can take a further two capsules in the early afternoon.
Be sure not to exceed four capsules in 24 hours and be mindful of your caffeine intake throughout the day. It only contains a small amount, but it's worth considering if you're particularly sensitive to the stimulant.
How much is Brain Powher?
A single bottle of Brain Powher contains 30 servings if you take the recommended daily 2-capsule serving. This should cover you for a month if you take the supplement consistently.
At the time of writing:
One bottle of Powher Pre Workout costs: $59/ £39 / €44.99
Two bottles cost: $118 / £78 / €89
Ultimate Brain Powher Pack = three bottles of Brain Powher + one free bottle + free worldwide delivery: $185/ £117 / €140
If you choose the Ultimate Brain Powher Pack bundle, you could reduce the daily price of supplementing with this nootropic. However, this would only be useful if you decide to use Brain Powher for a long period.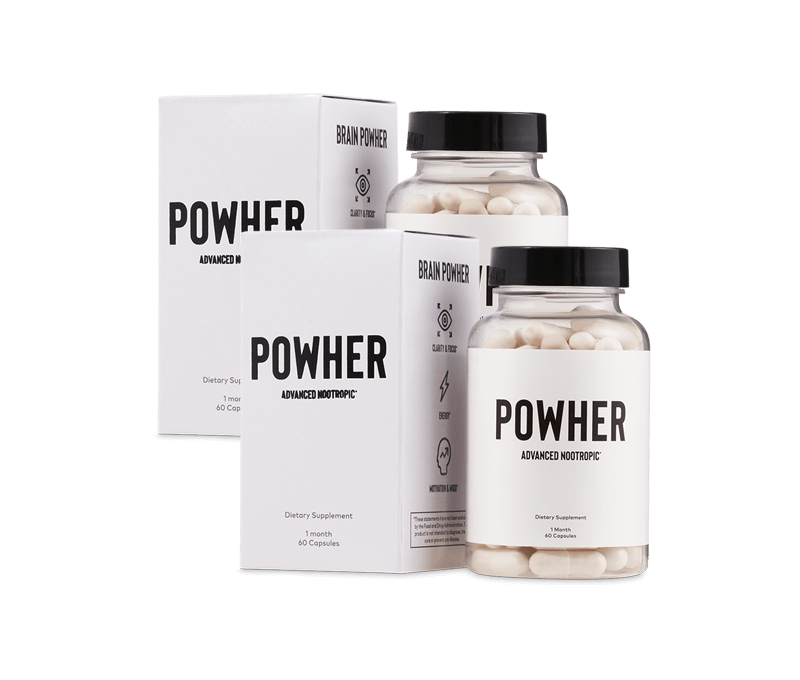 The verdict
To conclude our Brain Powher review, we think it's a cleverly formulated supplement that supports psychological performance from various angles.
For many women, the idea of taking a pill to boost brain power might seem unrealistic, but what we've seen included in Brain Powher is an ingredient profile that can have a positive effect on a female's mind.
Each inclusion is labelled clearly and underpinned by scientific research, so you know exactly what you're taking and how it might influence your body. Plus, everything is completely natural and made in responsible and approved facilities, which confirms the credibility and safety of the product.
Although it's fairly new on the market, Brain Powher is already attracting attention thanks to its all-encompassing natural formula. Its transparent ingredient list shows that the creators have put serious thought into how a woman's body works. They're serious about using optimal amounts of each brain-boosting ingredient to help you get the best results in a safe way.
As with any supplement, everyone will have a different experience and what might work for someone else, may not work for you. This is something to bear in mind when trying something new.
Ultimately, this cognitive-enhancing pill appears to have the ability to help you get ahead and 'in the zone'. The creators have gone to great lengths to create a high-performing formula with ingredients that have been tried and tested across the industry.
If you're lacking mental energy and struggle to stay attentive, a nootropic like Brain Powher could help you out. It could optimize everything from mood, learning ability, focus and motivation.
Based on the response of other supplements in the Powher range, we're confident that Brain Powher will produce results.
Find out what actually works
– View our best fat rated burners – 
Pros
Designed for women
Completely natural formula rooted in science
Transparent, high-quality ingredient list
Safe to use
Easy to take
Cons
High price tag
Limited reviews
Final Score
8/10
*Individual results may vary. Please speak with your doctor or physician before undertaking any new weight reduction, supplement, or exercise regime.
References
[1] Suliman, Noor Azuin et al. "Establishing Natural Nootropics: Recent Molecular Enhancement Influenced by Natural Nootropic." Evidence-based complementary and alternative medicine : eCAM vol. 2016 (2016): 4391375. doi:10.1155/2016/4391375, https://www.ncbi.nlm.nih.gov/pmc/articles/PMC5021479/
[2] Chandrasekhar, K et al. "A prospective, randomized double-blind, placebo-controlled study of safety and efficacy of a high-concentration full-spectrum extract of ashwagandha root in reducing stress and anxiety in adults." Indian journal of psychological medicine vol. 34,3 (2012): 255-62. doi:10.4103/0253-7176.106022, https://pubmed.ncbi.nlm.nih.gov/23439798/
[3] Benson, Sarah et al. "An acute, double-blind, placebo-controlled cross-over study of 320 mg and 640 mg doses of Bacopa monnieri (CDRI 08) on multitasking stress reactivity and mood." Phytotherapy research : PTR vol. 28,4 (2014): 551-9. https://pubmed.ncbi.nlm.nih.gov/23788517/
[4]  Institute of Medicine (US) Committee on Military Nutrition Research; Marriott BM, editor. Food Components to Enhance Performance: An Evaluation of Potential Performance-Enhancing Food Components for Operational Rations. (1994), 20, Effects of Caffeine on Cognitive Performance, Mood, and Alertness in Sleep-Deprived Humans, https://www.ncbi.nlm.nih.gov/books/NBK209050/?report=classic
[5] Riggs, K M et al. "Relations of vitamin B-12, vitamin B-6, folate, and homocysteine to cognitive performance in the Normative Aging Study." The American journal of clinical nutrition vol. 63,3 (1996): 306-14. https://pubmed.ncbi.nlm.nih.gov/8602585/
[6] https://www.ncbi.nlm.nih.gov/pubmed/22034391
[7] Silveri, M M et al. "Citicoline enhances frontal lobe bioenergetics as measured by phosphorus magnetic resonance spectroscopy." NMR in biomedicine vol. 21,10 (2008): 1066-75. https://pubmed.ncbi.nlm.nih.gov/18816480/
[8] Mashayekh, Ameneh et al. "Effects of Ginkgo biloba on cerebral blood flow assessed by quantitative MR perfusion imaging: a pilot study." Neuroradiology vol. 53,3 (2011): 185-91. https://www.ncbi.nlm.nih.gov/pmc/articles/PMC3163160/
[9] Brandalise, Federico et al. "Dietary Supplementation of Hericium erinaceus Increases Mossy Fiber-CA3 Hippocampal Neurotransmission and Recognition Memory in Wild-Type Mice." Evidence-based complementary and alternative medicine: eCAM vol. 2017 (2017): 3864340. https://www.ncbi.nlm.nih.gov/pmc/articles/PMC5237458/
[10] Daly, John W et al. "The role of adenosine receptors in the central action of caffeine." Pharmacopsychoecologia vol. 7,2 (1994): 201-213. https://www.ncbi.nlm.nih.gov/pmc/articles/PMC4373791/
[11] https://www.nhs.uk/conditions/vitamins-and-minerals/vitamin-b/
[12] Sato, Kohji. "Why is vitamin B6 effective in alleviating the symptoms of autism?." Medical hypotheses vol. 115 (2018): 103-106. https://pubmed.ncbi.nlm.nih.gov/29685187/
[13] Singh, Narendra et al. "An overview on ashwagandha: a Rasayana (rejuvenator) of Ayurveda." African journal of traditional, complementary, and alternative medicines: AJTCAM vol. 8,5 Suppl (2011): 208-13.  https://www.ncbi.nlm.nih.gov/pmc/articles/PMC3252722/
[14] Panossian, A.; Wikman, G. Effects of Adaptogens on the Central Nervous System and the Molecular Mechanisms Associated with Their Stress—Protective Activity. Pharmaceuticals 2010, 3, 188-224. https://www.mdpi.com/1424-8247/3/1/188
[15] Pingali, Usharani et al. "Effect of standardized aqueous extract of Withania somnifera on tests of cognitive and psychomotor performance in healthy human participants." Pharmacognosy research vol. 6,1 (2014): 12-8. doi:10.4103/0974-8490.122912 https://www.ncbi.nlm.nih.gov/pubmed/24497737
[16] Iulia, Chitu et al. "Citicoline – a neuroprotector with proven effects on glaucomatous disease." Romanian journal of ophthalmology vol. 61,3 (2017): 152-158. https://www.ncbi.nlm.nih.gov/pmc/articles/PMC5710031/
[17] https://www.ncbi.nlm.nih.gov/pubmed/9203170
[18] Mori, Koichiro et al. "Improving effects of the mushroom Yamabushitake (Hericium erinaceus) on mild cognitive impairment: a double-blind placebo-controlled clinical trial." Phytotherapy research: PTR vol. 23,3 (2009): 367-72. https://pubmed.ncbi.nlm.nih.gov/18844328/
[19] As source 9
[20] Vollala, Venkata Ramana et al. "Enhancement of basolateral amygdaloid neuronal dendritic arborization following Bacopa monniera extract treatment in adult rats." Clinics (Sao Paulo, Brazil) vol. 66,4 (2011): 663-71. https://www.ncbi.nlm.nih.gov/pubmed/21655763/
[21] https://www.sciencedirect.com/topics/pharmacology-toxicology-and-pharmaceutical-science/ginkgo-biloba
[22] Ozgoli, Giti et al. "A randomized, placebo-controlled trial of Ginkgo biloba L. in treatment of premenstrual syndrome." Journal of alternative and complementary medicine (New York, N.Y.) vol. 15,8 (2009): 845-51. https://pubmed.ncbi.nlm.nih.gov/19678774/
[23] As source 10
Disclaimer:  The information on this site has not been evaluated by the FDA. The products on this page are not intended to diagnose, treat, cure or prevent any disease. Results in description and Testimonials may not be typical results and individual results may vary. We may earn commission if you click the links and buy the products featured on this page.