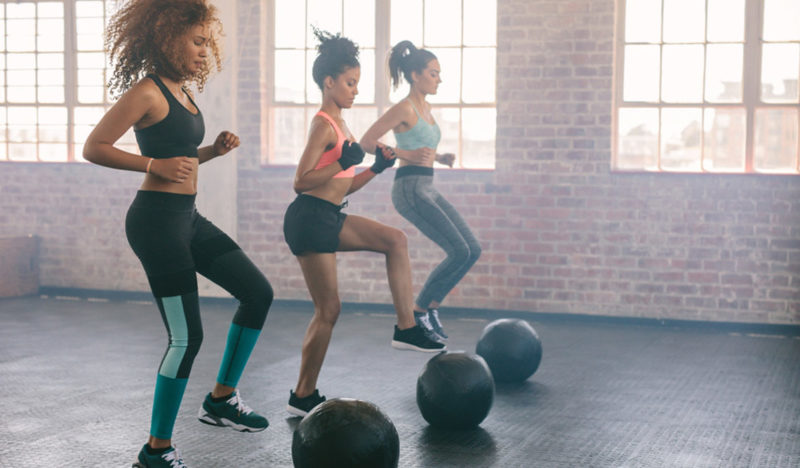 Reviews
Best Workout Programs for Women 2019
Find out which workout programs for women deliver the best results for your money in 2019
We're all looking for the next big diet and exercise plan to get our dream physique and the internet is flooded with information. While it's great being spoiled for choice, we also know that every Instagram influencer and personal trainer is out for our cash. It can be hard to find the right one (and one that really works.
Don't sweat it though, we've got you covered.
To help you find the very best workout programs for women, we've rounded up all the most popular options and pitted them against each other.
Our approach to finding the best workout programs for women is a simple one. We want to know if it has what it takes to deliver a certain goal. Whether that's building strength, shredding fat or growing muscle, the program should cater to those needs.
We know a successful workout program is about more than just hitting the gym and following instruction. A quality purchase should offer you support on all aspects of your fitness journey and should ideally come with a nutrition plan and advice documents to help accelerate you toward your goal body.
The Best Workout Programs for Women 2019
1. Shape & Burn

Meet Shape & Burn
Taking the top spot in our review of the best workout programs for women is Shape & Burn
It caught our eye as one of the most highly researched, informed workout programs we've seen. Up-to-date training methods, tried and tested approaches and real-life results make this one of the most effective plans out there to help women craft their dream physique.
Shape & Burn is part of a selection of four 12-week workout plans by BOSS Workouts. Each one has been designed to help you achieve a certain goal based on science and proven training methods.
After close review, we found Shape & Burn to be informed by the experts. Every element of the program is based in research and written by sports scientists and practicing coaches – something rare today when so many are created by underqualified Instagram influencers.
After a lot of reading, we also discovered it's backed by a huge number of additional materials, providing valuable insight into the workouts. These provide a comprehensive support package that should help maximize the program and optimize your progress.
On top of that, Shape & Burn can either be purchased individually or as part of a subscription package. Based on these purchasing options, we also found it to be the best value for money we've seen in a workout program.
For us, Shape & Burn ticked all the boxes and delivered on all it's promises. Read on and discover why they earned the top spot in our review of the best workout programs for women.
What are the benefits?
First and foremost, we want to talk about the physical benefits of Shape & Burn. We found the12-week program to be highly effective and optimized to deliver results.
The whole program is completely devised by expert personal trainers and sport scientists. Therefore, it didn't surprise us that each workout uses widely proven training methods that are entirely relevant to the physique goals they promise.
To add to the effectiveness, you'll also have access to training videos, with step-by-step guides on how to perfect the exercises within your workouts. The videos work alongside the extensive training guide to explain how and why the program will give you the results you're looking for.
You'll also receive a nutrition e-book guide and a recipe e-book that will help to give your workouts an edge and boost results. This is essential to us, as the success of a program is often defined by the food plan behind it. The two are intrinsically linked and we're happy to see a comprehensive nutrition plan alongside the workouts.
With all BOSS Workouts programs you'll also have exclusive access to body and nutrition calculation tools, along with training logs to help you record your progress on Shape & Burn. All of this offers an additional support system to help maximize the results of the workouts and keep you on track for future success.
If you decide to buy the workout program outright, you can also benefit from lifetime access to all the material that comes with the plan. However, you may find the subscription offer is better for you, in which case, you can benefit from unlimited access to every BOSS program, along with all the additional material surrounding them.
Everything you need for Shape & Burn can also be downloaded onto your smart phone, computer or tablet, so you can access them easily in the gym.
How does it work?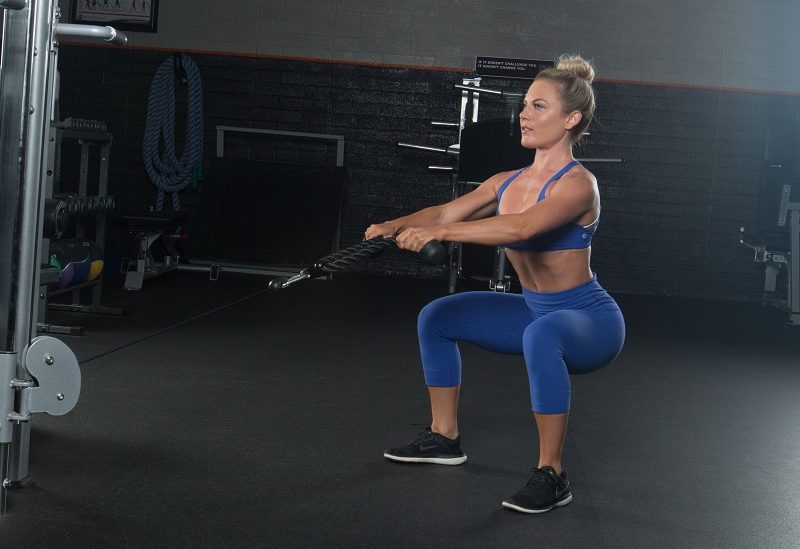 We found Shape & Burn uses a comprehensive approach to each of their programs. It's entirely backed by good nutrition, exercise guides and a full training guide. This is excellent to see, as getting results from a gym session takes more than just a good program.
The workouts themselves take place over a 12-week program, which is a long enough time to see and feel the results you're looking for. They haven't made any promise of miracles or quick fixes.
Over the 12 weeks you'll do three training sessions per week. This varies as you move through the three phases of the program, which have been created to help you achieve different goals.
It starts with Lift and Tone to build the foundations of fitness. On the fifth week you'll move on to Strength and Curve to craft shape and size in your muscles. Finally, the last four weeks will be dedicated to Blast and Build, which has been designed to trim down the final layers of fat.
Each phase has been altered to help cater to your body as your fitness and strength increases.
Shape & Burn has also been complemented with a nutrition plan and guide, along with healthy recipes that'll suit your overall goals. These will help you to perfect your food intake, which is essential to achieving your dream physique. For us, this shows an extremely responsible workout program, that's dedicated to bringing you success.
Alongside this, you'll also have access to a comprehensive training guide, which explains everything you need to know to perform the workouts well and safely. You'll also have access to videos with personal trainers and sports scientists, explaining the full workout program for you.
The icing on the cake is that these step-by-step videos are presented by one of America's most well-known, and respected fitness professionals – Niki Zager.
The workouts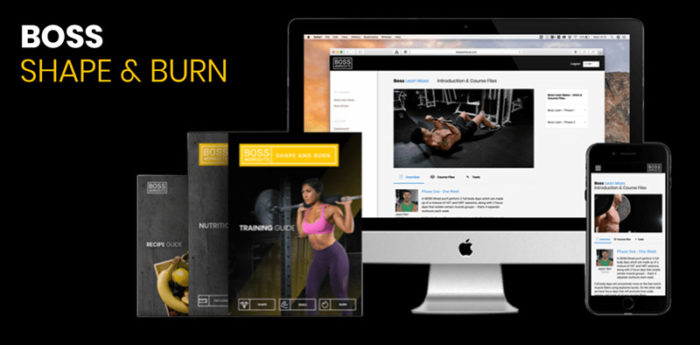 These workouts are designed to build your foundation of strength, but also of the shape you're trying to craft. To do this, you'll be drilling lower body compound lifts to grow muscle and size. This is a good place to start as not only will it focus in on the legs and butt, an area so many women want to improve, but these types of movement will help to burn more fat. This is essential to building the lean, fitness model look.
Weeks 5-8: Strength and Curve
In the second phase of the program we saw the workouts take the intensity up a notch. With your foundations created in the first phase, you can now expect increased volume and more isolated focus on specific muscle groups.
To do this they use circuits that keep the volume of reps high, and the fat burning to the max. This is essential to this kind of training as high volume leads to hypertrophy, which increases the size and shape of muscle.
Weeks 9-12: Blast and Build
Here your nutrition and workout plan change in unison to ensure you're maximizing fat loss and retaining muscle. Blast and Build utilizes both upper and lower body movements to craft your final physique, tone up and burn through the last remaining layers of fat ready to achieve your overall body goals.
What do you need to complete the workouts?
These are all gym-based workouts, so the most important thing you need is access to a weights room.
It's essential you have all the kit you need to get the most out of these workouts. However, you should find everything you need at a well-stocked gym very easily.
We know a lot of women prefer to work out at home, however, with the exercise and workout video guides, we think you can go into the gym feeling confident.
You'll also need to bring your phone or tablet with you for these workouts. You can download the full program to your device, track your progress and use the exercise guides to complete your session.
Other than that, you'll just need a water bottle and maybe a little music to keep you going.
What's the cost?

One workout program
Purchasing Shape & Burn outright costs $90 or £65.
This gives you all the workouts in the program, along with all the additional material that comes with it, including nutrition plans, guidelines and all online tools.
This one-off payment will give you access to everything for life.
BOSS Unlimited
For $9.95 or £7.95 a month you get access to every single one of the BOSS workouts, including all the additional material too.
That means Shape & Burn and all the others on top of that.
Although you won't get access to everything for life, you will be able to utilize any and all the workout programs, nutrition plans and video guides from your device.
This may save you a large amount of money in the long run and can help you to alter your training goals to suit your needs.
Final thoughts
As far as workout plans go, we found Shape & Burn offered the most comprehensive selection of workouts we've seen. Thanks to the highly researched, proven-to-work training techniques, you can expect to see a big transformation in body composition, shape and fitness.
This workout plan is one of few we've seen that focusses on helping women craft a shapely, health physique, rather than just helping to lose fat.
On top of that, you'll receive a nutrition plan, workout guide videos and e-books with detailed information on how you should be working out and why.
What's more, every workout in the program is created by sports scientists and well-known coaches, so you can expect the best and most up-to-date training techniques.
Each of these elements add to the effectiveness and value of this workout program for women. Rather than just taking a plan to the gym and getting started, with Shape & Burn you've got a full support system that should give you everything you need to hit your goals.
On top of that, BOSS Workouts offer one of the most reasonably priced subscription offers we've seen, which gives you access to a huge range of workouts and materials. After careful review of Shape & Burn and the rest of the market, we can confidently say we don't think you'll get another workout program for women this comprehensive at such a low price.
Pros
Created specifically for women
Up-to-date, proven training techniques
Written by sports scientists and practising coaches
Comes with nutrition plan and recipes
Accompanied by exercise guides, training guides, videos and workout explanations
Can choose to subscribe or buy one-off
Access to huge amount material and all workouts on subscription
Lowest subscription price we've seen
Excellent value
---
Total score
9/10
2. Shred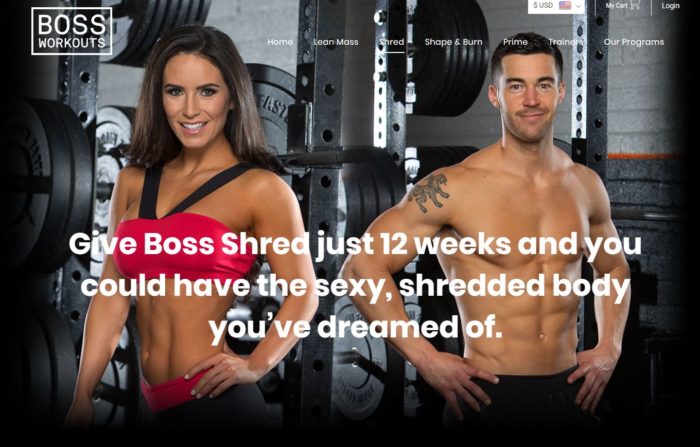 Meet Shred
Next up in our list of the best workout programs for women is Shred.
It's another Boss Workouts creation, and they've put the same level of work and expertise into Shred as they did Shape & Burn.
It's the goal of so many women to create a toned and low body fat physique, and this workout program is the answer to those dreams.
This 12-week program uses tried and tested training techniques, proven to help burn fat and shape gorgeous muscle. Just as with Shape & Burn, the workout program has been carefully crafted by practising coaches and qualified sport scientists, so you know every movement has been added to reap the best possible rewards.
Our in-depth research into the workouts and the supporting materials revealed Shred also provides a huge amount of information, designed to educate users, so they can understand what they're doing and why.
This comprehensive package of information is essential, as we often find providing insight into how the program works gives the user everything she needs to stick it out and maximize the effects. This kind of additional support is invaluable.
The Shred workout program is also available either for a one-off purchase for lifetime access or as part of a subscription. If you opt to subscribe, you can also benefit from access to every single Boss Workouts program, which offers some of the best value we've ever seen.
Shred is another excellent find. The combination of truly effective training techniques, extensive supporting materials and incredible value for money makes this a favorite of ours.
Keep reading and find out why this could be one of the best workout programs for women available.
What are the benefits?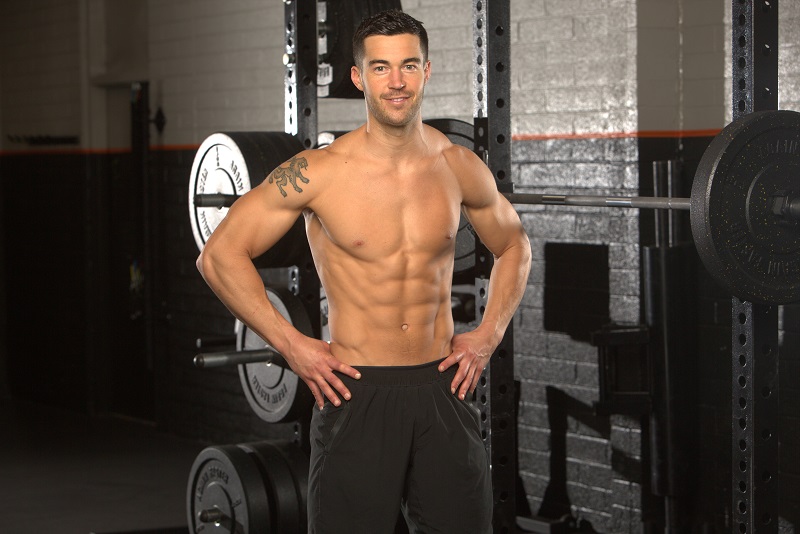 One of the greatest benefits of the Shred workout program is the physical results it can reap for you.
After close review of the workouts involved, we found the training methods used within this program are primed to help burn through fat and build muscle, based on scientifically proven techniques. Every movement and set and rep pattern has been carefully selected to help you work out in an intelligent way that accelerates results.
These techniques will reap the best possible fat loss and toning results.
To complement the programing, you'll also benefit from excellent guidance throughout. Whether you're a beginner or an intermediate lifter, the step-by-step video guides and training videos will give you everything you need to perfect the movements.
Along with the training videos, you'll also benefit from an in-depth nutrition guide and recipe e-book. For a fat loss workout program for women, we know success always comes down to what you eat.
With this in mind, we're very happy to see a nutrition plan that will really help you heighten the results you get from every workout.
They also provide access to a number of essential tools that will help you to calculate how much you should be eating and of what.
All of this combines to give you support outside of simply providing a workout plan. This is a huge bonus, as a successful weight loss program is the culmination of smart training and excellent nutrition.
We found you can also gain access to all the workouts and materials via your smart phone, which means you can tap in to all those resources while you're at the gym.
Finally, you can also benefit from one of the cheapest subscription prices we've seen and gain unlimited access to all the BOSS workouts.
How does it work?
Just like the other BOSS Workouts, we found Shred provided an all-encompassing approach to the workout program. Training, exercise guides and nutrition work in unison to help you achieve your body goals quickly and efficiently.
Shred is a 12-week program, which cycles between two phases, each designed to up the intensity on the previous week.
The creators of the workouts, sport scientist Lee Bell and fitness guru Jason Sani have designed Shred to activate the essential fat burning processes within your body.
The program works by upping your metabolism when you're at rest. We found they do this by boosting muscle levels through resistance training focused sessions.
By following the nutrition plan and training in a certain way, you'll also increase insulin sensitivity, which alters the way you store and use energy, to ensure fat loss.
Shred also pushes your body to a point where you achieve EPOC. This gives your metabolism a massive boost for up to 36 hours after you finish working out, to maximize fat loss.
By heightening your body's ability to burn fat in this way, and combining it with an intelligent food plan, your body will be primed to achieve your physique goals. For us, this is one of the most well informed and insightful food and exercise programs we've seen.
The workouts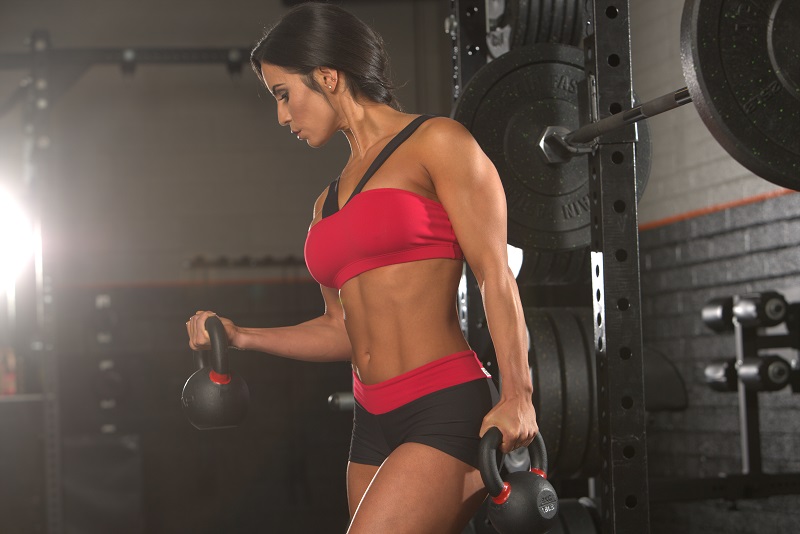 The workouts within Shred are designed to offer the fat burning benefits we mentioned above. We've outlined the training techniques the creators have used to kickstart these fat loss body functions.
High Intensity Resistance Training (HIRT)
This is essentially lifting weights quickly and working as hard as you can to push your body to the max. By doing this and maxing out on effort, you can push your body to the point where you achieve EPOC, whilst also challenging and toning muscle.
This is one of the most effective training techniques for weight loss.
Although slower than your HIRT training, this still creates a powerful fat burn within your body. By working your full body and pushing hard, you're raising your overall metabolism and boosting EPOC too. There's also a focus on working your fast-twitch muscle fibers in this session too, which primes your body for high-intensity sessions.
These are the lowest intensity workouts you'll perform in your Shred plan. They focus in on strengthening your muscle. They're less about fat burn and more about building strength and shape in your physique.
To add to the set workouts, Shred also provides optional sessions, designed to help you maximize your results and give your progress an edge. They offer two High Intensity Interval Training (HIIT) workouts, which is one of the most effective weight loss training techniques available and Low Intensity Steady-State cardio which can also help you burn more calories. LISS also offers a little low-key variety to the more intense elements of this program.
What do you need to complete the workouts?
This program is based around using gym equipment, so you'll need to have access to a free weights room. Most good gyms will have all the kit you need.
We do know that a lot of women do prefer to workout at home rather than in a gym. However, we believe with the extensive training material available to you with Shred, you should have everything you need to feel confident in your workouts.
You'll also need your smart phone or tablet to keep track of your workouts as you go.
Other than that, you'll just need a water bottle and music.
What's the cost?

One workout program
You have the option to buy Shred outright, which gives you lifetime access to all the workouts and supporting materials for this program.
BOSS Unlimited
With BOSS Workouts, you can also opt for a subscription option. For what we consider a very small monthly payment, you can get access to Shred, along with every other workout program they offer.
That includes Shape and Burn, our top-rated best workout program for women.
You won't have access for life, but you can cycle through different workout programs to suit your physique goals and will benefit from a huge amount of extra materials for the duration of your subscription.
A subscription to BOSS Unlimited is a monthly payment of: $9.95 or £7.95
Final thoughts
If you're looking for a truly effective fat loss workout for women, then Shred should be right at the top of your list.
It combines the expertise and proven-to-work techniques to deliver a selection of truly powerful fat loss workouts. They then complement these sessions with an intelligent diet plan that will amplify the results of this type of training.
We found the workouts to be extremely effective and overall, offer a combination of the best techniques we've seen in a fat loss program.
Where so many other workout plans in this category focus solely on maintaining high intensity constantly to burn fat, this plan uses more efficient sessions, with the added bonus of growing a muscle to help create a shapely, toned physique.
As we mentioned with Shape & Burn, the additional material in this workout program can also help to provide a full support system. We think this is essential to a successful program, as it helps you to understand how you need to be working out and eating to make the most of your money.
In terms of cost, the lifetime access one-off payment is good value due to the quality of the program and the sheer volume of additional materials you have access to. Our favorite option, however, is the subscription.
For an extremely reasonable monthly payment, you can have access to every workout, nutrition plan and supporting material on the BOSS Workout website. That includes Shape & Burn, our number one rated best workout program for women.
We don't think you'll find a better fat loss training program for women at such a good price.
Pros
Uses some of the best fat burning workout techniques
Informed by science and expertise
Written by professionals
Comes with complete nutrition plan and recipes
Additional materials include exercise guides, training videos and e-books
Access to huge amount of materials on subscription
Extremely good subscription price and quality workouts
---
Total score
8.5/10
3. 80 Day Obsession

Meet 80 Day Obsession
In third place is the 80 Day Obsession.
We were drawn to this one due to a huge number of before and after transformations on the internet. Women everywhere have been dropping the pounds and achieving toned physiques, and they're all putting it down to the 80 Day Obsession program.
This workout program combines 80 different workouts, along with a nutrition plan, designed to help you tone up and burn fat.
After carefully reviewing the programing, we can confirm that the transformations are all real. This 80-day workout plan has been carefully designed and crafted to put you on the fast track to a fitter, more toned physique.
The brain child of renowned celebrity trainer, fitness pro and nutrition expert, Autumn Calabrese, the 80 Day Obsession is well crafted to deliver results. It has 80 different workouts that are all focused on providing various benefits. After review, we found it focusses in on growing strength, burning fat and shaping muscle.
This workout program also comes with support videos that guide you through the workout, along with a nutrition plan, tracker sheets and a workout diary. You can access all of these on your smartphone or similar device.
All of this adds up to provide a strong support system that will help keep you on track to achieving your fitness and physique goals.
Read on and find out how the 80 Day Obsession secured its place on our review of the best workout programs for women.
What are the benefits?
The main selling point of this workout plan, like so many others, is the body transformation. According to this programming you should see a big change to your body composition and physique.
The 80-day workout plan puts a big emphasis on weighted circuit and strength training that you can perform at home via a workout video. Every single workout during the 80 days is different, so you won't get bored with the programming.
These workouts should help you craft a leaner physique, add curves without getting bulky and even give you model abs.
In this program, you work alongside Autumn Calabrese and a number of her clients during the workout. This helps to keep you motivated and helps you feel like you're having a PT session, without leaving your home.
How does it work?
The 80 Day Obsession is comprised of 80 workouts, with six performed each week,
Each workout lasts between 35-60 minutes and is pretty much non-stop work. They're based around dumbbell weights for strength, plyo movements and compound exercises.
As you work out, you'll be instructed by Autumn Calabrese via a pre-recorded video. This will help you to achieve good form and keep you motivated to perform the workout as it's meant to be done.
This program is based around three different phases, each of which lasts around a month. These phases help to sculpt, tone and skim away fat to achieve an overall lean physique.
By combining weight training with circuits and HIIT focused workouts, Calabrese has created a workout plan that builds muscle for toning and increases the metabolism to cut down on fat.
There are also comprehensive nutrition plans to accompany the workouts. You simply calculate your calorie needs and that number corresponds to a pre-designed plan. Once you have this, you can follow the instructions and meals outlined here to maximize your results.
The workouts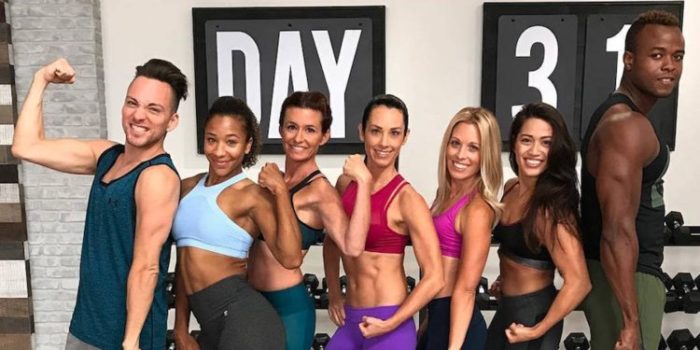 One of the USP's of the 80 Day Obsession is that every workout is completely different. As such there's so much variety involved in this program, it's great if you find you become bored by training plans easily.
However, you can expect your workouts on this program to include weight sessions, cardio and focused isolation training.
In the weights sessions you'll be using dumbbells rather than bars as these workouts are designed to be done at home. In terms of strength training, this isn't optimal. While it will challenge muscle and improve power, it's not the best way to achieve your goals if you're planning to increase overall strength.
There are also a number of cardio workouts based around HIIT and circuit training. These are extremely effective as they're performed with weights. This will help to boost overall metabolism and increase fat burn, whilst maintaining muscle.
You'll also go through very specific workouts that home in one particular muscles. These are designed to sculpt and shape muscle to craft the coveted fitness model style physique.
According to the plan, you should perform one workout six days a week. For us, this is too many training sessions. With this much intensive training, you will get results, but you're also at risk of overtraining. Rest days are essential to help your body recover and allowing you to maximize results.
What do you need to complete the workouts?
These are at-home workouts, so you don't need to perform them in a gym. However, you will need some equipment to help you get the most out of 80 Day Obsession.
You'll need a tablet, computer or smart device to stream the workouts you perform.
In terms of workout equipment, you'll need:
Dumbbells (light, medium and heavy)
3 resistance bands
Strength slides
Floor mat
Foam roller
With these simple pieces of equipment, you should have everything you need to perform all 80 workouts.
Then, you'll just need a water bottle and you're good to go.
What's the cost?
The 80 Day Obsession workouts are only available through Beachbody on Demand. When you sign up to BOD, you pay for a membership which then gives you access to their workout plans.
A yearly membership for BOD is: $99 or £99
You can also opt for packages that include your membership to BOD, along with access to their supplements, which substantially reduce the overall prices. However, this will only be beneficial if the supplements suit your needs.
Final thoughts
Overall, the 80 Day Obsession can deliver some incredible physique transformations. It's a well-designed program that will help you lose weight, tone up and increase your overall fitness.
Created by Autumn Calabrese, the program and nutrition plan complement each other very well, providing the comprehensive approach we like to see in a quality product.
The transformations also speak for themselves. Many women rave about the results of the program and the internet is packed with awe-inspiring testimonials.
However, despite this, we have a few issues with 80 Day Obsession, which is why it missed out on the top spot.
Working out six days a week can be exhausting. We'd recommend four sessions a week, maybe five, with at least two rest days. This gives your body time to recover from the training, so it can grow stronger and put in a better performance when you do work out.
It's also not a great program if you decide you want to grow muscle and strength. You will become stronger, but if you want to really shape your body with curves, as we know many women do, a program with more of a focus on lifting weights will be more suitable.
However, overall, it delivers the results it promises. If you do follow the 80 Day Obsession program and nutrition plan, you'll burn fat and tone up which is perfect if that's your main aim.
Pros
Efficient, effective training techniques
Created by experts
Accompanied by nutrition plan
Good value for money
Varied and interesting workouts
Achieves the goals you'd expect
Cons
Only 'at home' workouts
Not great for strength training
Risk of overtraining
---
Total score
8/10
4. Focus T25

Meet Focus T25
The man behind the hugely popular Insanity workouts has created shorter, more efficient, highly intense workouts called Focus T25 and the fitness world is loving them.
Shaun T has created a set of workouts you can perform at home in just 25 minutes and they seem to really get results.
The aim of these workouts is to make you stronger, fitter, and leave you with less fat on your body – and after review we found the claims to be true.
T25 comes with a nutrition plan and recipes to help your diet and the workout program work together to maximize your results.
There are a range of workouts within the program, that all focus in on different areas of training. For example, you can expect cardio and total body circuits to show up. Each one is based around working hard for just 25 minutes, five days a week for an efficient transformation.
When we reviewed the workouts, we found they were well informed by science and suited to the promises of lower bodyfat, heightened fitness levels and improved muscle toning. They use highly researched methods to bring a powerful workout that delivers on all the above fronts.
In short, this is a smart training program. It gets the results so many women are looking for in a quick, hardcore explosion of a workout.
What are the benefits?
With T25 the benefits are multiple. Not only does this workout give you impressive transformation results, it's also just about the quickest training session you can do.
With this program, you'll be maximizing your results through circuit training and HIIT workouts. These are proven to work and push the body to the max in order to cut fat and tone muscle.
Alongside the workout plan. You will also benefit from a complete nutrition plan to see you through the 10-week program.
These workouts only take 25 minutes and you don't need to leave the house to get them done. Overall, that makes them one of the quickest workouts you can do. This works well if you're time poor, but want to find a program you can stick to.
The whole plan is accompanied by specific workout videos to guide you. We found this not only helps you to achieve good form, it also improves adherence and motivation.
The workout videos are available on DVD, or you can stream them from the Beachbody on Demand website.
 How does it work?
The Focus T25 workouts are based around five workouts a week, each lasting just 25 minutes. To get maximum results from this short workout, you need to be working extremely hard for the duration of the session.
The program is set in two cycles, the Alpha Cycle, which builds a strong foundation of full body fitness, and the Beta Cycle, which focuses on more dynamic, core-centric workouts for a next level physique.
Once you've laid the fitness foundations with Alpha, Beta is designed to take your effort levels up a notch, so you can continue to challenge yourself.
Each one of these cycles contains five types of workout, each designed to target different areas of your body, and different aims. For example, there's a fat burning cardio session, and a strength and resistance one too.
Shaun T complements his workouts with a grazing style nutrition plan. It focuses in on clean eating and spreading meals out across the day, so you're eating smaller portions more frequently.
This approach is often taken to help control snacking and to keep you full and energized throughout the day on a lower calorie diet.
You'll perform the workouts following a video performed by Shaun T, who will demonstrate the movement and keep you motivated throughout.
The workouts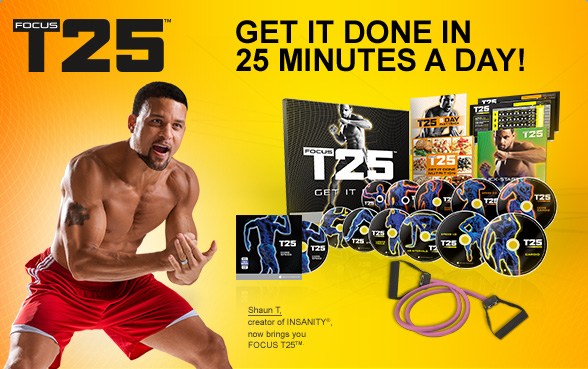 On both cycles of the workout, you can expect an exhausting cardio workout. These are designed to keep you pushing to the max and burning calories in an efficient way. For a 25-minute workout it homes in on metabolism boosting methods, designed to help improve your overall fitness and keep burning fat.
This section is based around drills to enhance your speed and help you use up more calories. Maintaining very high levels of intensity over short periods of time is proven to be one of the most efficient ways to burn more calories and target in on fat.
The circuits workouts use the basic concept of maximum effort offset with short periods of rest to maximize fat burn. Otherwise known as HIIT, it has been shown countless times to be one of the most time efficient ways of burning fat and maintaining muscle. In T25 you can expect full body circuits to get your body moving in a more dynamic way.
Each phase of the T25 program also contains a core-focused workout which is included to 'shred the fat from your midsection'. Although it's valuable to work the core, we know it's impossible to spot burn fat just by working muscles in that area, it happens on a body-wide scale. However, having a full workout to focus on your abs is a good way to improve strength and grow muscle in the midsection in a program that doesn't involve weights.
The focus sessions target either your lower or upper body depending on whether you're on the Alpha or Beta Cycle respectively. By exhausting these areas, you can expect to see quicker gains in both strength and physique. With 25 minutes dedicated solely to these muscle groups, you should feel the burn very quickly.
What do you need to complete the workouts?
The Alpha phase of the program doesn't require any additional equipment. You can perform this at home without adding resistance.
During the Beta phase, you can add resistance to the movements, so you may need to invest in some dumbbells to improve the results from the workouts.
You may want to buy a mat to perform the movements on, especially as there are so many core movements to go through.
Other than that, you shouldn't need anything for this selection of workouts. Just make sure you have water on hand after you've finished to ensure you're fully hydrated.
What's the cost?
To use T25 you can sign up to Beachbody on Demand (BOD), which gives you access to all these materials, along with their other workout programs.
Signing up to BOD for 12 months costs: $99 or £99
Final thoughts
When it comes to getting results quickly and efficiently, you can't fault Focus T25. So many have seen the toning, fat-burning benefits of these workouts, and we can't dispute that it can really deliver.
The science behind these workouts is solid. With these workouts, you'll burn more calories, tone up and lose more fat. For the results it advertises it hits the mark.
However, it's pretty limited if you want to grow strength and shape, as we know so many women do. The aims of this workout program are mostly aesthetic. Sure, you'll get fitter, but if you're after strength and a more rounded fitness level, you might need a versatile workout program which includes resistance training.
This is important as we know many women want to achieve a peachier butt, strong legs and defined muscle. Focus T25 will undoubtedly help you tone and lose weight, but if it's a shapely physique you're after, you'll struggle with this workout program.
Having said that, it delivers what it promises. If your aim is to lose weight and tone up, you'll struggle to find a more efficient and effective 10-week program, that's why it's ranked so highly on our review.
Pros
Effective for fat loss
Time efficient
Proven methods for fat loss and tone
Comes with nutrition plan and recipes
Full instructional videos
Good value for money
Cons
Limited results
Won't help you craft shape or strength
Only 'at home' workouts
---
Total score
7/10
---
What goes in to a SMG review?
Our reviews are a result of some intensive analysis to bring you the most comprehensive and insightful report on which workout program will bring you the best results. Read on to discover how we differentiate the top workout products and perform a review.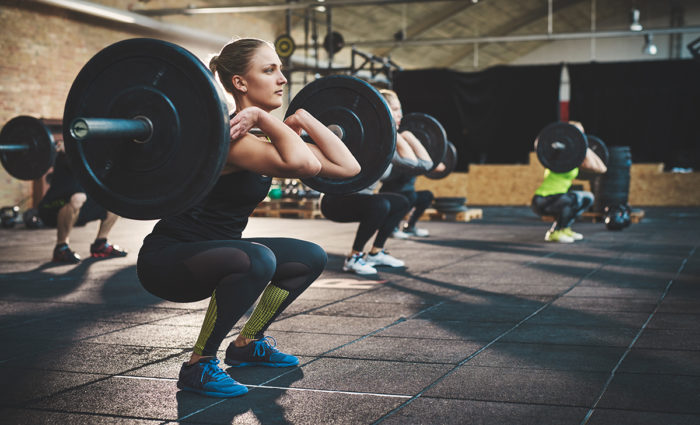 How we review the best workout programs for women
To find the best workout programs for women, we set up an intensive testing criteria.
We begin by looking for the most popular, highly-recommended options on the market, and pick the most promising products for review.
From there, we assess what results each workout program is promising, and then carefully compare this with the plan itself. This will give us a good idea of whether it's an intelligent and informed program that's likely to help you achieve your dream body.
Once we know how effective the workout plan is, we need to know how it's supported. Hitting your fitness goals is partly about putting the work in, but it also comes hand in hand with good nutrition.
We'd expect the very best programs to come with nutrition advice at the least, but ideally, we're looking for a food plan too. We'll carefully analyze these too to ensure it will support the workouts you're doing.
By providing all of this, at a good price, we can find the best workout programs for women.
What does 'effectiveness' mean?
When defining how well a workout program works, or the effectiveness, there are several elements that need to be accounted for.
To assess the effectiveness, we need to make sure we've thought of everything too. As such we have to ask ourselves some very important questions.
Does the workout plan meet the promises?
Are intelligent and proven training methods used to get the right results?
Who's written the program? Are they reliable and informed?
Is the program supported by additional materials?
Will the user have access to nutrition and exercise guides?
Is it suitable for women?
Is the formatting easy to use and accessible?
Does all of this combine to bring you the best results?
Transforming your body takes a whole lot of work, and to really do it, consistency and dedication are essential. To give these programs a real chance, we'll assume that anyone using them is sticking closely to the recommended plan whenever we assess effectiveness.
How does cost and value come into play?
There are several things we have to think about when we look at the value of workout programs for women.
We want to know how much you're getting for your money. Nutrition can make or break a program, so we need to see a plan or at least a guide that will help you to get the most out of every workout and reap the best rewards.
Now, you can also opt for subscription services with workouts, rather than an upfront payment. We need to know how this benefits you on each individual program, so you can make an informed decision.
This gives us a very good idea of whether or not a plan is worth spending your money on.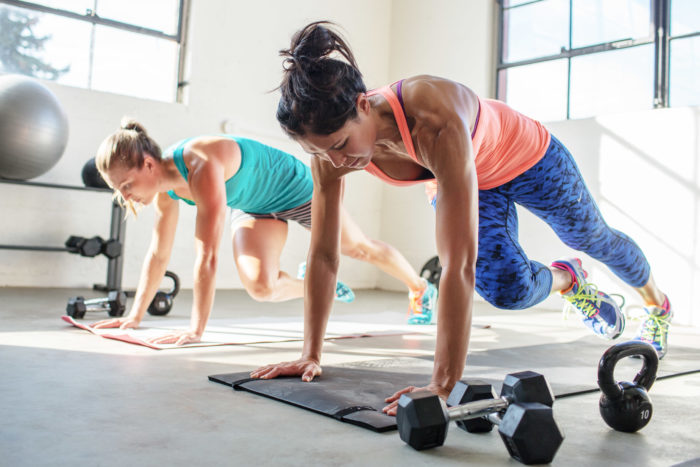 How we find the best products to review
n a saturated market, finding the best workout programs for women is no easy job. As we said before, just about every fitness influencer has their own workout plan for sale right now.
When looking for the very best products to put through a review, we take a rigorous approach to finding the right programs.
We scour the internet, looking for the plans that are generating buzz on social media, website forums and within our fitness circles.
Finally, we take a look at the workouts the programs offer to help you find out whether or not they can deliver the body transformations they advertise. Are they well researched, backed by science and based on tried and tested training techniques?
Only when we have a workout plan that can deliver all these things do we begin our SpotMeGirl.com review. By taking such a meticulous approach to the selection processes, we're filtering it down to only the best workout programs for women.
The final rep
Each of these workout programs can provide some serious transformations, both in terms of fitness and physique.
They have nutrition plans, movement guides and everything you need to get the most out of them.
We think Shape & Burn has an edge on the others, because it offers more than just fat loss and toning. This program will help you get stronger, build shape and craft the body of your dreams.
What's more, it provides workouts that can be done at the gym rather than just at home, helping women to grow prowess and confidence within the weights room.
Having said that, buy any of these workout programs and we think you'll definitely feel and see the benefits.