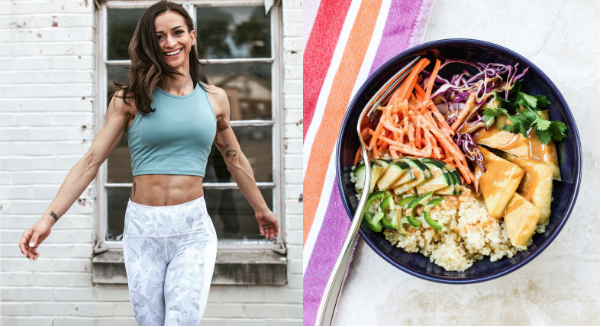 Lifestyle
10 Best Vegan Female Bodybuilders To Follow on Instagram
Are you searching the internet for the best vegan female bodybuilders? If yes, then you've come to the right place.
We've listed the best female athletes that defy critics who say muscle building can't be done without consuming animal proteins.
Below you'll find the strongest and most popular female lifters to ever grace Instagram's feed – and better still, they're all powered by plant based foods.
If these women aren't enough motivation and help you reach your #vegangoals, then we don't know what will.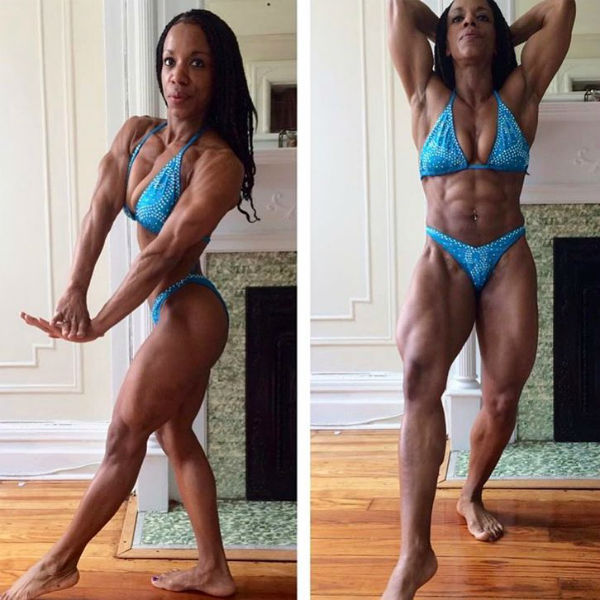 "The human body is art, sculpt it, love it and embrace it!"
#1 Jehina Malik
ifbbjehinamalik1 is our favourite on our list of vegan lifters as she's fully dedicated to the bodybuilding lifestyle. She lives and breathes veganism since the day she was born – being the longest running IFBB Pro vegan athlete.
After showcasing the health benefits of being vegan, she's since helped other people reach the same goals to become leaner, stronger and healthier – Jehina is definitely one to watch.
---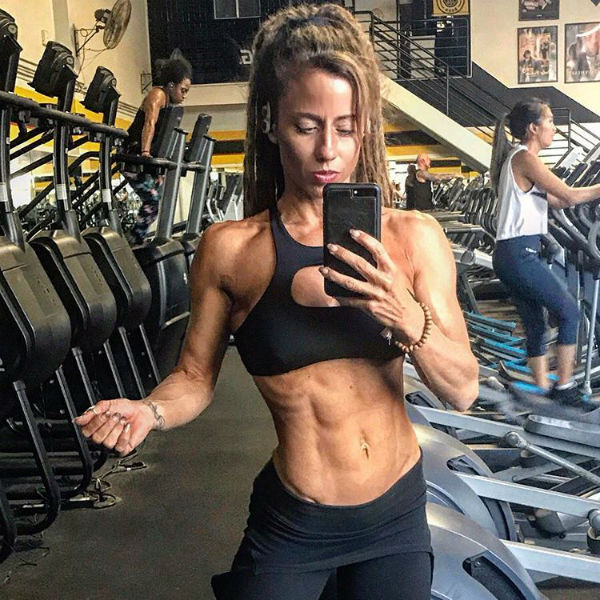 "My choice was to not only change my physical appearance but my health in the short n long term, and my everyday life. I find it liberating to re-create anything in life."
#2 Crissi Carvalho
veganfitnessmodel a.k.a Crissi Carvalho is a die hard vegan athlete and wellness model from Australia. She's also been featured on Australia's Ninja Warrior, making her an all-round athlete.
You can find Crissi Carvalho on Instagram posting healthy and nutritions vegan meals, along with her daily workouts. Crissi also coaches and creates training programs for people wanting to get fit and healthy – the vegan way!
---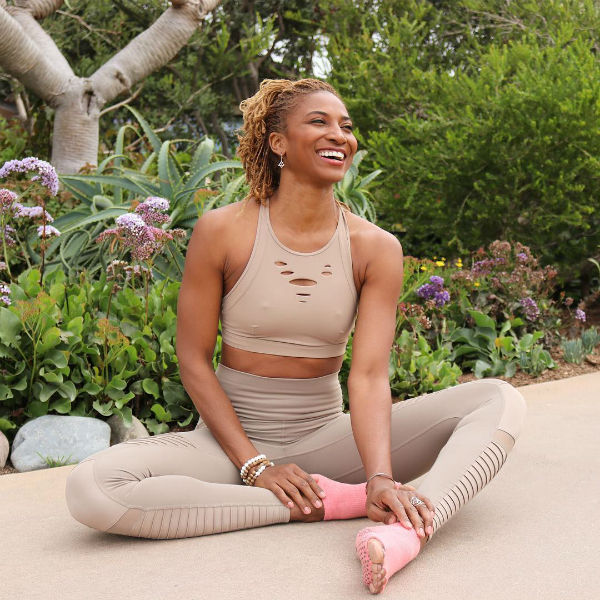 "I start every morning with a 'Gratitude Prayer' in this prayer I don't ask for anything but express how grateful I am for all the things I have. I'm grateful for my life, my health, my family, my friends, my community. I'm grateful for the positive change happening around the world".
#3 Koya Webb
koyawebb isn't your typical Instagram vegan bodybuilder, she's more on the side of holistic practices with yoga and positive meditation.
But even so, she's a strong and powerful woman that we thought deserved to be in our list of vegan athletes.
Along with her "Loved Up' approach to life where she encourages her followers to practice self love on a daily basis. She also shares healthy food tips on how to eat for energy and balance as a vegan.
---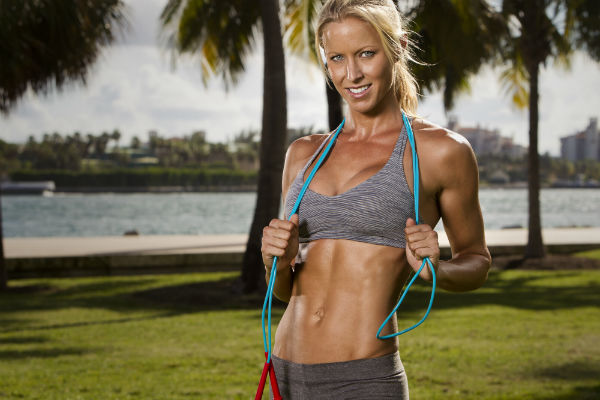 "Who said vegans were protein deficient?".
#4 Ella Mangers
sexyfitvegan a.k.a Ella Mangers is a popular female vegan athlete and fitness coach. She's into yoga and prides herself on being a vegan health professional.
Ever since she was a youngster in school, where she decided to give up meat for good, she's been helping other to do the same every since. If one person can motivate you and your #vegangoals, it's Ella Mangers.
---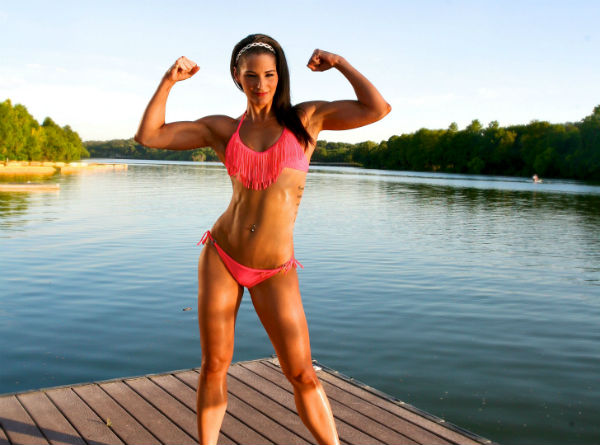 "Keep spreading the good vegan word and I'll keep squatting & deadlifting like a savage beast in neon".
#5 Samantha Shorkey
samshorkey a.k.a Samantha Shorkey is the first-ever vegan world naturals bikini Pro. In her own words "I'm a vegan fitness freak who's passionate about promoting a plant-based diet to the masses!".
Samantha is also a blogger, author and bikini coach. If you're looking for some inspiration when it comes to mixing up your diet or you need a helping hand, then Samantha is a good one to follow.
---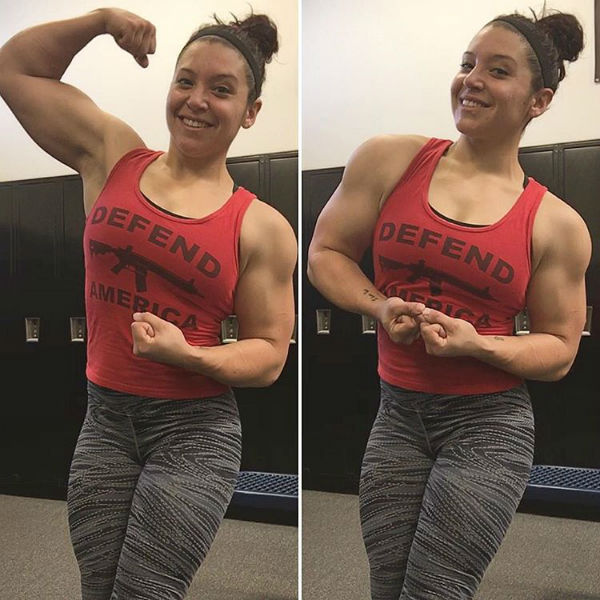 "It doesn't matter if you are a bodybuilder, mother, work full time, or none/all of the above. Feeling confident and sexy in your own skin means everything."
#6 Laurel Annabel
laurelbergeron is possibly one of the biggest bodybuilders/powerlifting vegans we've come across. She's a heavy lifter, and promoter of eating vegan foods to power her intense workouts.
If one person can show you it's possible to build muscle while following the vegan approach, it's Laurel Annabel.
---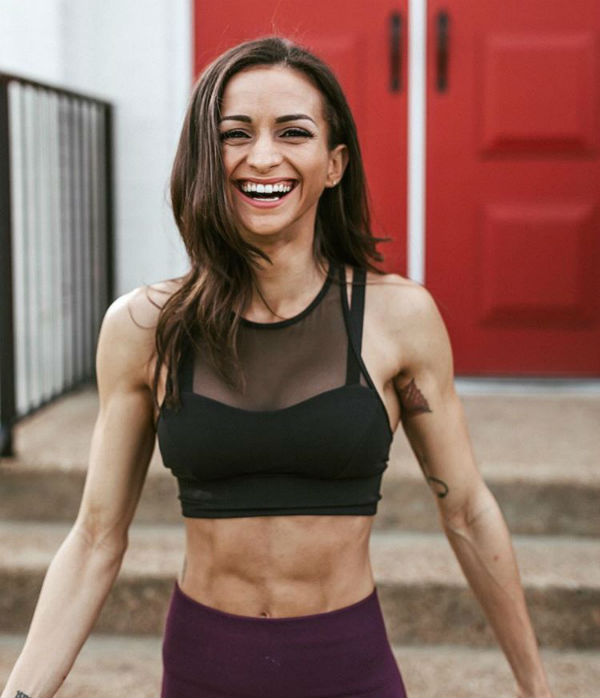 "I truly believe that a woman can have anything she wants – if she's willing to do the hard work it takes to get it."
#7 Natalie Matthews
Also known as fitveganchef, Natalie is a great role model for anyone looking to follow the vegan lifestyle. She regularly shows her followers her workouts and what her diet looks like through inspiring Instagram posts.
As her name suggests, she's not only a fitness athlete and IFBB Pro competitor, she's also a Vegan Chef – helping others with their diet and vegan goals. Be sure to check out her social media profiles for a healthy boost of vegan motivation.
---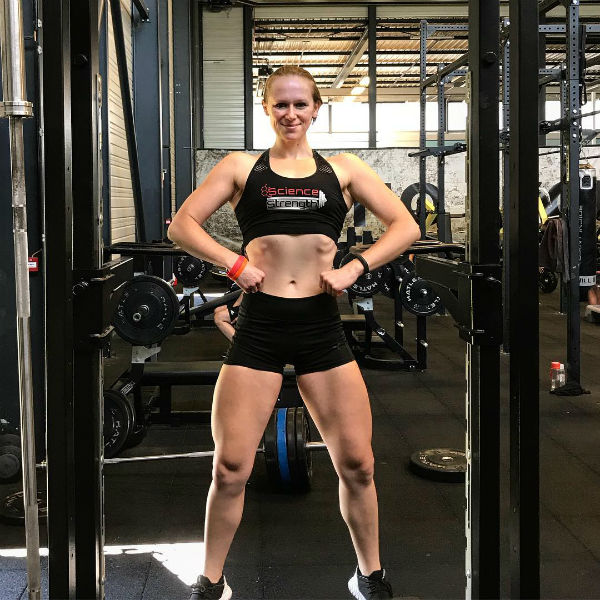 "Every week, after I review my progress and my behaviour of the past week, I set myself new goals and things to work on in order to improve."
#8 Anastasia Zinchenko
Anastasia a.k.a sciencestrength is one of the very few female vegan powerlifters in the world. She's not the most typical powerlifter that you'd meet, but she has some serious muscle for her size – especially as a vegan.
Her type of dedication takes years of hard work and understanding of vegan dieting. As her Instagram name points out, it's sciencestrength – being a scientist and a PhD. If someone knows how to do it the right way, it's Anastasia.
---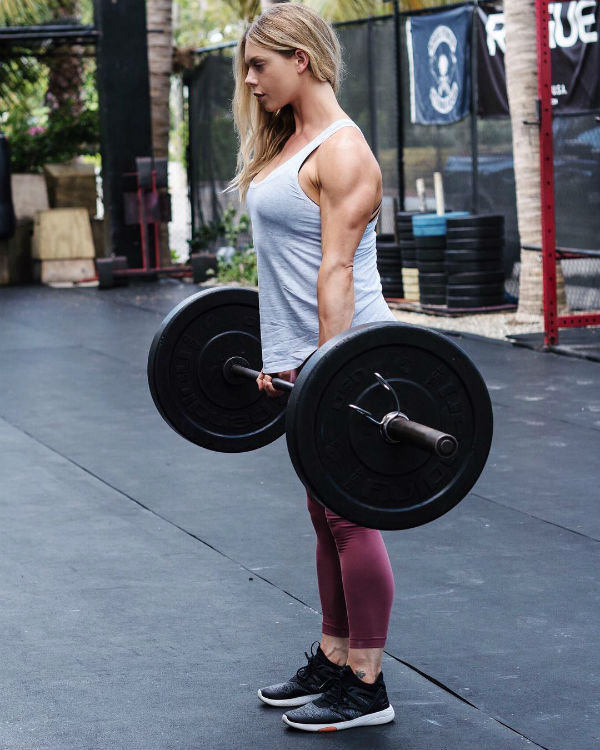 "Although I was primarily moved by the ethical issues, my decision to go vegan was affirmed by what I learnt about the health and environmental benefits of a plant-based diet."
#9 Victoria Lissack
Victoria, or as she's known on Instagram – victoria_lissack is a passionate being a vegan bodybuilder who left a successful, growing career as a litigation attorney to become fully immersed in the fitness lifestyle.
She experimented with veganism in her youth, bit then reverted back to eating animal products, as she believed that it was necessary to eat meat to build muscle. But after a little research, Victoria soon found out that she was able to feel just as good, if not better once removing meat completely from her diet.
Since 2016, she's been 100% vegan. In her own words "I am a committed ethical vegan". 
---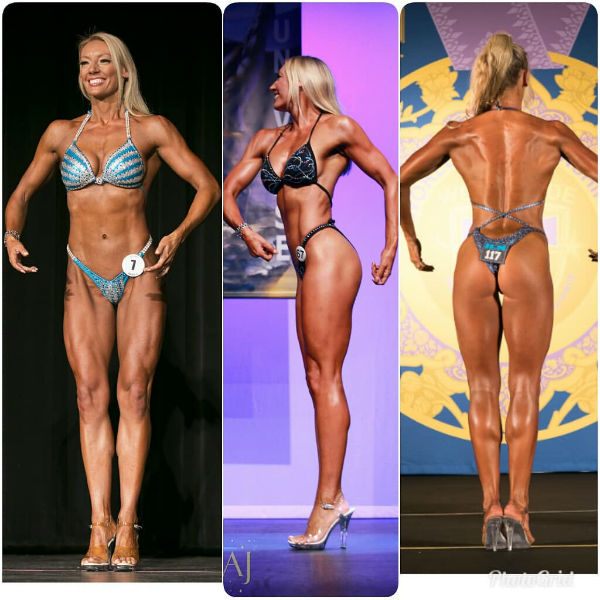 #10 Julia Hubbard
Julia Hubbard, known as jules_pro_figure is a British fitness athlete who competes in the Body Power Expo competitions, among others. She also a vegan personal trainer and online coach.
Julia has possibly been a vegan athlete for longer than most, which is exactly why we've added her to our list. If one person shows you being a female vegan bodybuilder, it's Julia Hubbard.
Be sure to keep track of her active Instagram account. She's always competing and prepping for her next competition.
---
To Sum it Up!
If you're thinking about getting into the vegan lifestyle, or you might have started experimenting with your food already, then you might want to talk to a professional to make sure you're not under feeding yourself.
There's a reason why most women choose not to become vegan athletes – that's because it takes a lot of hard work keeping track of everything.
To help you keep on the right path, make sure to speak to a personal trainer, or nutritionist who specialises in vegan eating before getting started.
There's nothing worse than going full throttle into something only to fall back to square one – get it right from the beginning, and you'll be sure to make a success of it!
Once you get your diet and training in order, be sure to keep track of your favourite female vegan lifters to help keep you motivated.
If you're determined to build lean muscle and smash your figure goals, a T-booster could help. Why not check out our top rated supps?

Feel feee to comment, share, or like!