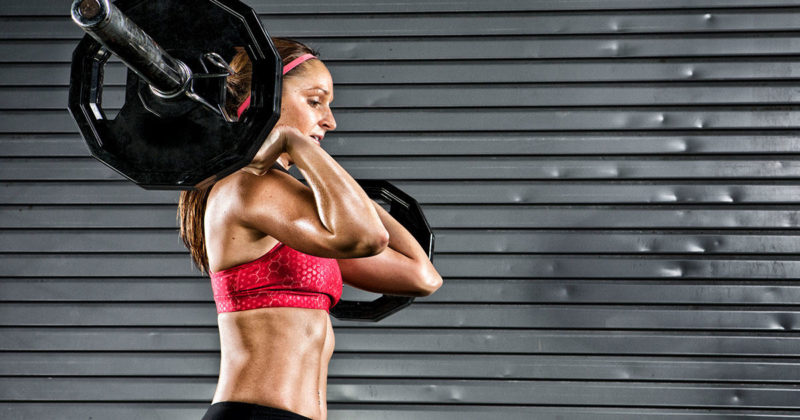 Gym Chat
The Best Sports Bras for Female Weightlifters
Behind every strong woman, is a strong sports bra.
Once upon a time, all sports bras were designed to do one thing, bind your breasts down. Painful right? Now, luckily the world of women's fitness apparel has taken huge leaps forward and you can find an array of styles and innovative designs to support you and your girls.
Finding the right sports bra is essential for staying comfortable as you smash a weights session and we all know how bad it can be to start a workout without the right support. Not all sports bras are made equal and every woman is different, so there are a lot of elements you need to consider before you pick one.
With so many sports bra designs out there, it can be difficult to know which one is best for your workout routine. Stick with us girl, and we'll tell you everything you need to know about which sports bra is best for weightlifting and what you should be looking out for when you're shopping.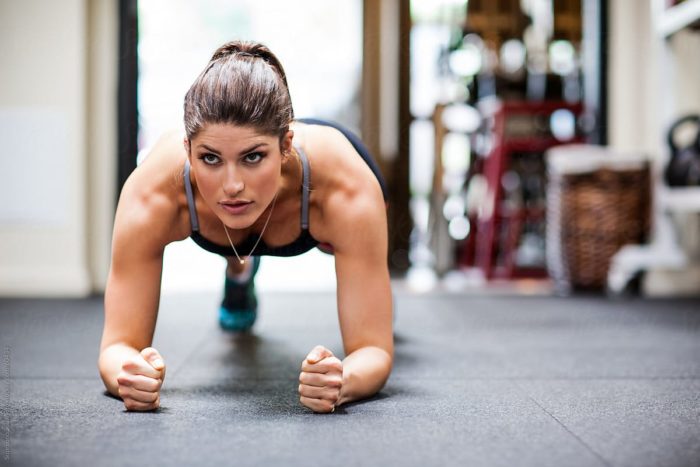 What type of sports bra do I need for weightlifting?
When you're lifting weights, there's not a lot of jumping around or hard impact movements you need to account for. For example, if you're a runner you're going to need that extra support, so your girls stay secure and don't take the hit whenever you go for a jog.
Weight lifting isn't as high-impact, but you still need a bra that holds everything in place. You need to be able to take on those big weights, without worrying about movement or pain from the wrong sized bra.
While you're looking for support, don't settle for something that straps you down. Not only does this hurt your breasts, it can also dig into the skin in your shoulders and under your armpits. Instead, opt for something that simply holds you in place.
On the other end of the scale, something that's too large could move too much which can lead to painful chafing. Not want you want.
The best sports bra is about finding the perfect balance and what you need will vary from woman to woman. To help you find the ideal one for you, we've split our article down so you know what you should be looking for to suit your body.
Whatever your size or shape, keep these simple rules with you as you shop, and you should be able to find the perfect sports bra to support your weightlifting journey.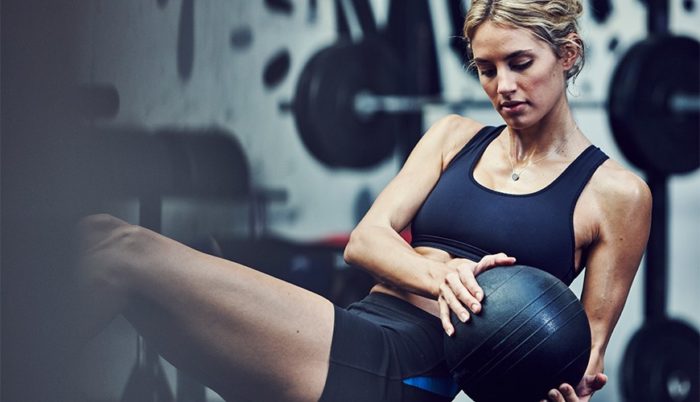 Sports bras for larger breasts:
If you have a larger bust, you need support so you can work out without feeling the strain through your back and shoulders, or having to worry about too much movement. Although weight lifting is a low-impact sport compared to running, we recommend you still look for a high-impact sports bra, so you experience as little movement as possible. If you're lifting heavy or performing energetic Olympic lifts, you'll want to feel secure throughout.
Follow these simple tips when you're shopping for the best sports bra for larger breasts.
Wider straps = more support
A wider strap means more support for your breasts. If you have a larger chest and are looking for something to keep everything in place as you lift, then wider straps are the way to go. They'll take the strain off your back, so you just need to worry about perfecting that deadlift form. On top of that, they'll reduce the amount the straps cut into your shoulders, so you'll be more comfortable too.
Racerbacks hold you in
A racer strap will give you added security. They join together between your shoulder blades, which removes the pressure from our shoulders. If you've got too much weight on your shoulders, it can make for an uncomfortable workout. What's more, if you're into Olympic lifting where explosive power is key, you can rest assured a racerback will keep everything in place, so you can focus in on technique.
Find the right size
Avoid looking for generic small, medium and large sizes, girl. The same applies when you're looking for any bra, you need the right fit to suit your body. A large sports bra might be good for a larger bust, but if your waist is a medium, you won't get the right amount of support and could risk chafing. Ditch the S, M and L's and opt for accurate measurements that reflect the shape of your body.
The perfect design
When you're looking for a particular cup design, opt for one that encompasses your whole breast. This will ensure everything is held in place and you're less likely to experience movement or bounce as you work out. Look for options with dual layers for extra sturdiness. Molded designs will also offer a closer, more secure fit.
Something like this would work perfectly for women with a larger chest: Explore on Amazon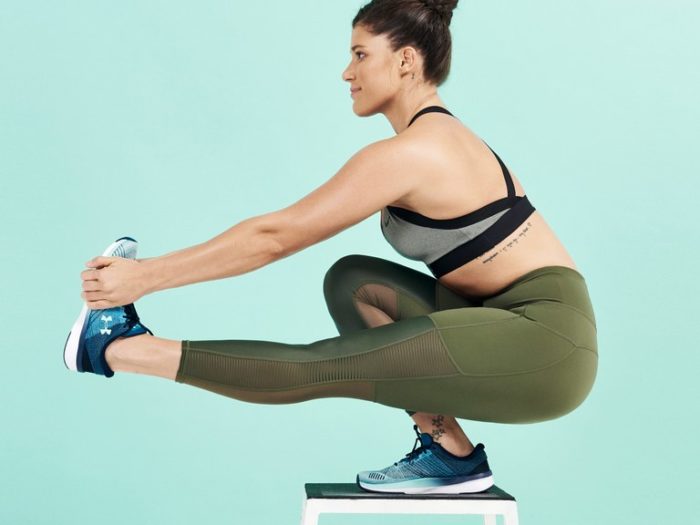 Sports bras for small and medium breasts:
If you have smaller or medium sized breasts you can afford to opt for a lower-impact sports bra for weightlifting workouts. The girls won't move as much and shouldn't put as much strain across your back and shoulders when you're lifting.
To find the perfect sports bras for small and medium breasts, follow these simple tips:
Choose the perfect straps
Try on a range of different strap styles to figure out what feels right for you. You shouldn't be feeling too much movement or shoulder pain, so you need to try different styles on. Just remember that larger straps and a racer style will offer more support, so if you think you need to level up, then look out for those products.
Find your style
The best sports bra should be extremely comfortable for you to wear. As you might not need loads of support, you can focus in more on the way it feels. Seamless sports bras are a great option for women with smaller breasts, as they still provide you with support, but are also easy to wear. You can do a whole workout and not have to think about it.
Check out the shapes
With smaller breasts, you don't need to rely on the shape of the bra as much to limit movement. Instead, explore the different options out there and find the one that suits you best. You'll find that almost all styles are available to you, just try them on to see what you feel comfortable in and what gives you the best results when you work out.
Find the design for you
If you've got smaller breasts, you have very different needs to a sister with larger breasts. Whereas a sports bra for larger breasts focusses in on encapsulating the girls and supporting each one, this won't work for small chests. In short, they'll be way too roomy. A bra with small cups, that compresses your breasts slightly will give you all the support you need.
This design would be perfect for women with a smaller chest: Explore on Amazon
Before you head out to the store, check out this guide to finding the best sports bra for weightlifting. When you've found that perfect match, you'll be on track for a comfortable, pain free workout, so you can focus in on smashing heavy weights.
Looking to smash new targets in the gym? A powerful, women-friendly pre-workout could help.

For more insights into the world of fitness, check these articles out: