Lifestyle
Can You Be Fit and Fat at The Same Time? Find Out!
According to a BBC article, people can be fit and fat at the same time.
The news comes from a study published by The European Heart Journal. 
You might be asking yourself, "why have I been working out all of this time if being fat is okay for my health?".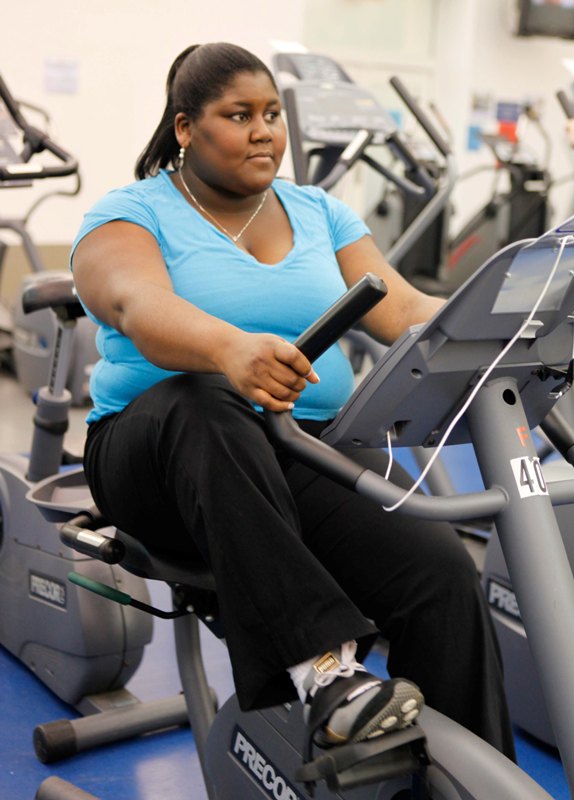 Hold on, not so fast, your exercise routine is still an important part to your health, it just means that holding onto a few extra pounds might not be so bad after-all.
But there's a catch!
If you're pre-disposed to CVD (cardio vascular decease) or diabetes to name a few, then you might want to think twice if you're overweight.
The study suggest that being overweight (and actively fit) is fine, just as long as you're not pre-disposed to illnesses or diseases such as diabetes or asthma.
What The Study Says
Quoting academic.oup.com:
"Higher fitness should be considered a characteristic of metabolically healthy but obese phenotype. Once fitness is accounted for, the metabolically healthy but obese phenotype is a benign condition, with a better prognosis for mortality and morbidity than metabolically abnormal obese individuals." academic.oup.com
What does this mean? This basically means that we should focus less on the weight, and start to put more attention on our overall fitness levels.
This could mean looking at the foods we eat, the stress in our lives, and the type of workouts we do – these are all contributing factors of a healthy (or not) person.
How Can I Tell If I'm At Risk?
This is simple, go to your doctors, have blood tests done and get an overall health check. That way you won't be guessing if you're at risk or not.
The results will also help you indicate what type of foods you should be eating, how best to workout for your body type, and your current fitness level.
There's no magic answer here. Even if some of your family have been shown to have health risks in the past, you could be in the clear – so don't leave it to chance, always talk to a professional.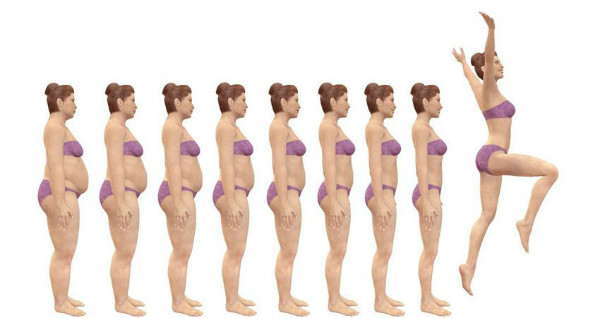 How Can I Reduce My Weight?
You can reduce your weight in few ways. One way is by dieting, cutting out junk food and slowly reducing the amount of food you eat to reach your healthy maintenance level.
The other way is to exercises. By exercising, you're increasing your energy expenditure, this creates a calorie deficit. However, this only works if you're not overeating around your workouts.
You could try cardio or weight training, or both – it all depends on your goals. In this case it's weight loss.
Some people prefer one over the other, but when used properly, they both have their place in creating health and weight loss.
Track Your MACROS
To help keep you on track, it might be useful to use an app to track your macros.
There's no need to get obsessed with everything you eat, but if you're conscious of roughly the amount you do eat, then you'll stand a better chance of losing weight long-term.
Best Diet For Weight Loss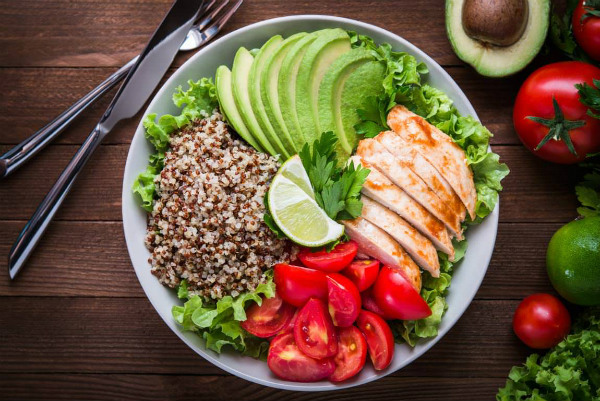 Long story short, there's no 'one diet fits all'  for everyone. As we all live in different parts of the world and our circumstances can be the complete opposite, the best diet for you will vary on many factors. Such as:  
Dieting Factors For Long Term Success: 
What condition your health is in right now – if you're very overweight, dropping your calories too low in the beginning could cause serious health problems, so take time to understand your current situation and work to what suits you best. 
What financial circumstances you find yourself – money can be a big factor when eating the right foods. If you can't always buy fresh organic foods, try to least make sure you get as much fruit and vegetables, and clean proteins into your diet as much as you can afford. This will help you no-end. 
What foods you like to eat (the healthy ones) – another major factor is what foods you like to eat. There's no point in force feeding yourself exotic foods when it doesn't suit your taste. Instead, try to pick foods that you are familiar with (which are healthy) such as apples, bananas and salads etc. 
What's easy to prepare and keep track of – last but not least, your diet will greatly succeed if you are able to keep track of what you eat. If it's too complicated then you're more likely to give up half way through, don't make that mistake and keep your food prep and meals basic but tasty!
All of these points above will help you to determine what's going to work for 'you' long term. What will work for you might not work for someone else, and visa versa.
Online Workout Guides To Lose Weight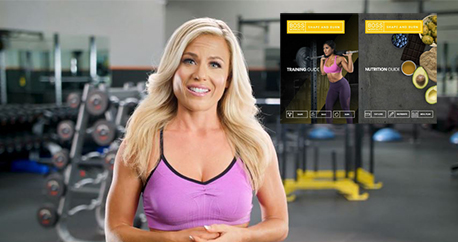 If you've never stuck to a plan before, or you're new to working out, then you could try an online workout guide.
They're becoming more and more popular these days – and a lot more advanced than a few years ago.
We've tried and tested a few on the internet, but one that really stands out is Shape & Burn – an online workout series designed just for women.
What is Shape & Burn?
12 week video series – a complete video guide on every single workout and exercise to help re-shape your entire physique.
Your own personal trainer – Niki Zager presents Shape & Burn, a world class celebrity bikini model trainer and competitor.
Dieting guid – one of the most detailed dieting guides we've seen anywhere online – a great addition to any workout plan.
Nutrition plan – it also comes with a nutrition and recipe plan to help get you started with the best foot forward.
Workout ebook – if you were ever unsure of anything, everything is backed up in a comprehensive ebook – leaving nothing to chance.
To Sum It Up!
Long story short girls, yes you can be overweight and fit, but it all depends on genetics. If you're pre-disposed to CVD (cardio vascular decease) or diabetes to name a few, then you might want to think twice about staying overweight.
But, if you've been cleared by your doctor then you should be fine. However, if you really want to be healthy long term then it pays to be your ideal weight.
If you're not sure of your ideal weight, then you should visit your doctors. They'll be able to advise you on how much weight you'll need to lose to be at your healthiest.
One way you can start loosing weight right away is to get into a workout program and healthy eating routine – check out our review of Boss Shape & Burn; an online workout program specially designed for women.
---
References:
https://academic.oup.com/eurheartj/article/34/5/389/481217
https://www.nhs.uk/news/obesity/can-you-really-be-both-fat-and-fit/