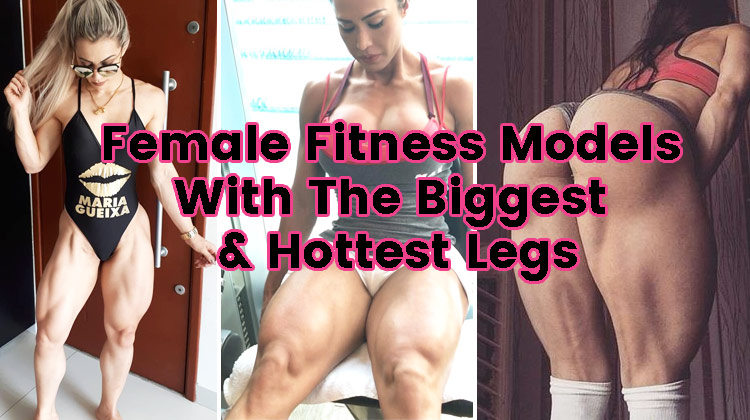 Leg Workouts
Female Fitness Models With The Biggest & Hottest Legs
Look at how female fitness has evolved; the emphasis has gone from tall and thin girls – to strong and sexy.
And that's the key point here. Everyone knows that female fitness models can be strong and sexy.
For this very reason, one of our most popular posts is "Top 10 Female Bodybuilders With Biggest Biceps". But we're focusing on the lower body in this article.
Here, at SpotMeGirl, we don't think enough credit has gone to the female fitness models with the biggest & hottest legs!
As a result, we're making this page a shrine for these inspirational women. Hopefully, this will further the belief that 'strong is sexy' and encourage women to build bigger and hotter legs.
No more size 0, pencil thin figures, ladies!
Check it out:
---
Top 5 Females With The Biggest & Hottest Legs
1. Bakhar Nabieva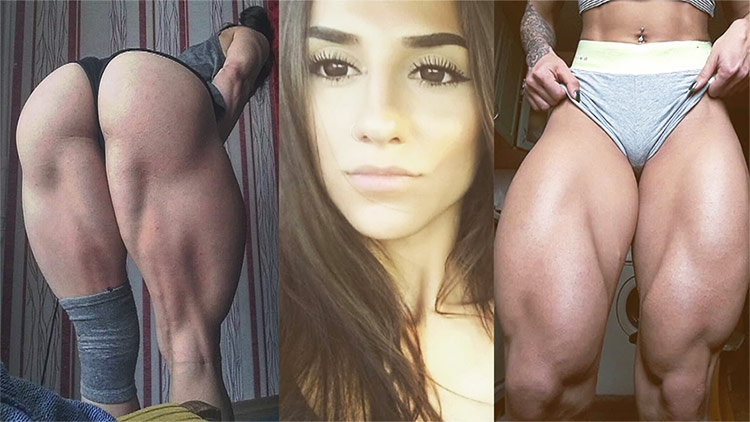 If you're up-to-date with the fitness community; you'll know that Bakhar Nabieva is one of the leading female fitness models – when it comes to the biggest & hottest legs we're all jealous of.
In fact, this girl from Azerbaijan was probably the very first that become known purely for her strong glutes, hamstrings and thighs.
Since she gained over a million followers on Instagram, other females have jumped on the bandwagon – focusing on sculpting a powerful lower body.
As a result, Bakhar deserves her place at the top of our list.
2. Viviane Winkler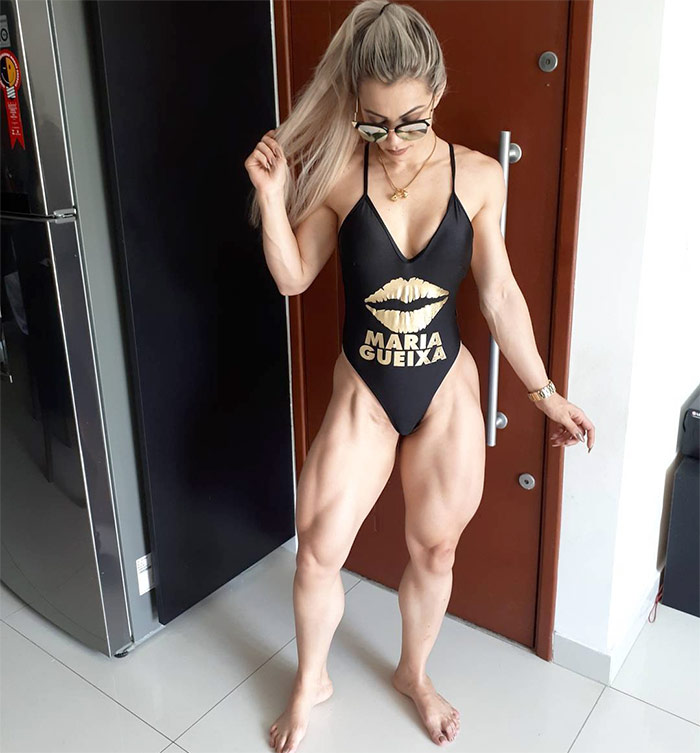 Since the start of 2017, Viviane Winkler has become recognized as other fitness sensation – due to crafting a strong and sexy set of wheels.
She's continued the rise in female fitness models with the biggest and hottest legs; regularly posting videos of her INTENSE lower body workouts on social media.
Although Brazilians have become known for their glutes – Viviane is one girl who's set the fitness world on fire with her rock-hard thighs.
3. Gracyanne Barbosa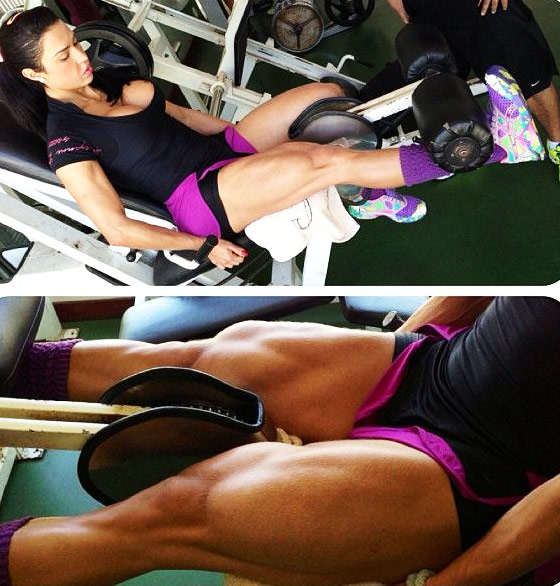 If you're looking for an inspirational female with the whole lower body package – Gracyanne Barbosa is your girl!
The second Brazilian on our list, Gracyanne has managed to sculpt a truly impressive, curvaceous figure; this is a result of her hard work in the legs and glutes department.
Look at the picture and try to tell us we're wrong here. More importantly, she possesses one of the biggest and hottest legs in the fitness industry.
4. Valentina Mishina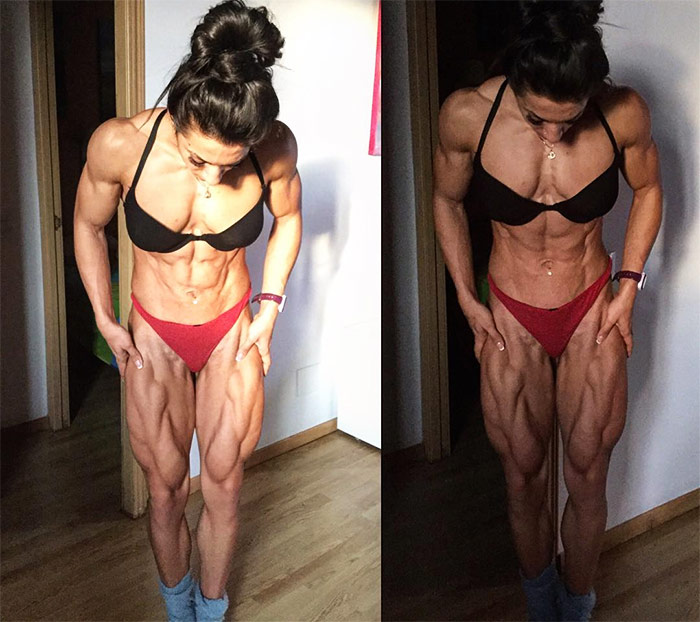 Not much is known about this female fitness model, except one thing; she has amazing legs.
Actually, Valentina has an incredible figure in general – which explains why she's an IFBB Pro athlete.
After doing some research, we found that she was Russian. So Valentina provides a nice diversity after placing behind 2 Brazilians too.
5. Syleena Adams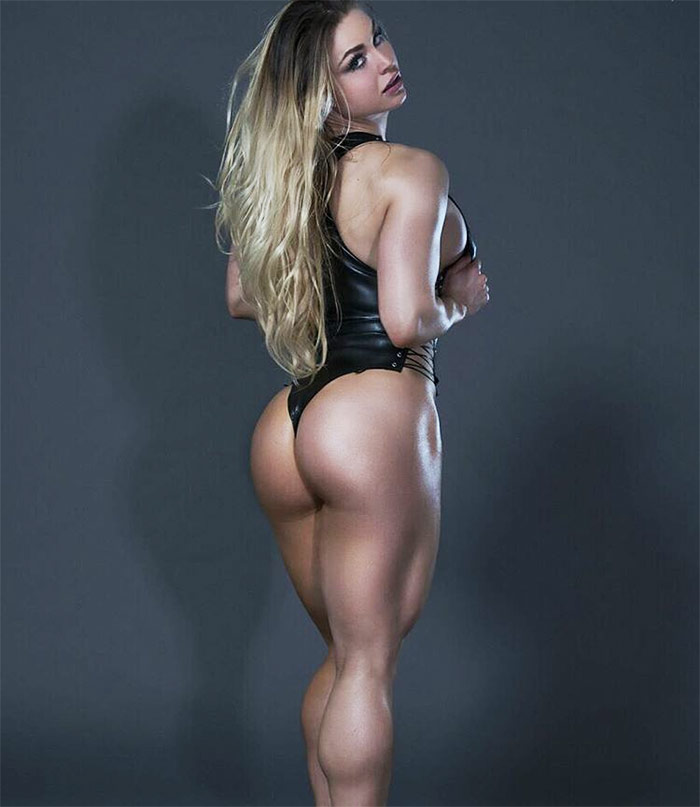 Syleena is the most unknown of the bunch. But that doesn't mean her legs are any less impressive.
As of 2017, she has just over 10k followers (so we'll claim we helped make her famous once she gains millions of fans on social media).
She's a competitive fitness model & personal trainer, proving that American girls can build equally as strong legs as the Brazilians.
---
Summary: Bigger Is Better With Female Legs!
Personally, we're glad that the 'craze' for the slimmest legs has ended. What the f*ck was that all about anyway? Who wants to seriously be size 0?!
We're glad that girls know strong is sexy now. And these 5 female fitness models with the biggest & hottest legs prove it.
Delay fatigue, smash leg day and make those bigger gains with the right pre-workout!