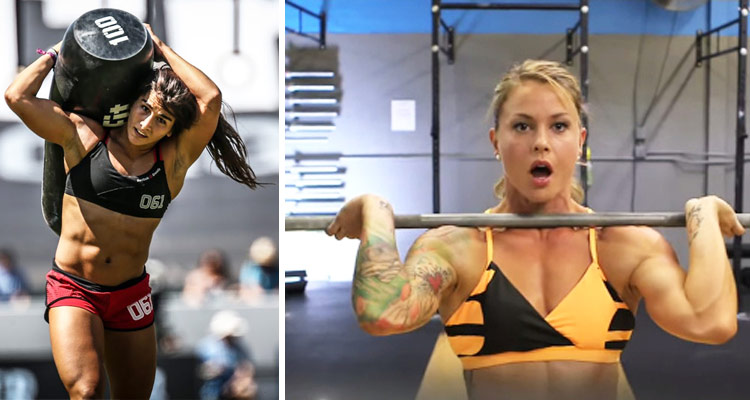 CrossFit has gained popularity among us females recently. But along with this, there's been many guys that have voiced their criticism against this sport.
The fact is, countless women have been able to successfully transform their physique through this method of training; they've either signiticantly lost body fat and become shredded, or gained lean mass and become fitness models.
For this reason, we want to voice our support for CrossFit females – by publishing an article filled with pictures of before & after female transformations.
Check it out:
---
Best CrossFit Transformations
1. Lauren Fisher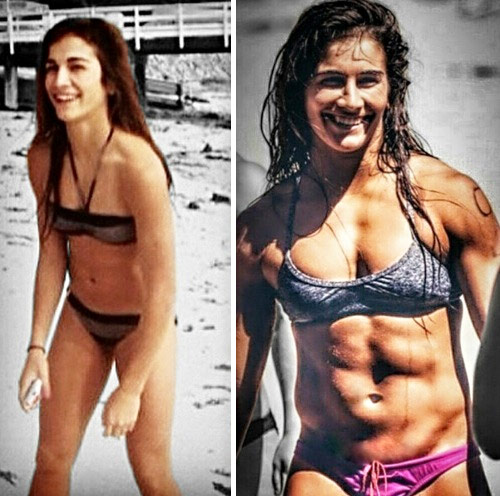 Lauren is one of the most popular CrossFit girls for one reason – she's sculpted a powerful and aesthetic figure, inspiring many to lift heavy weights.
In fact, she's known for her raw strength; regularly posting pictures and videos of herself on Instagram, breaking new personal records on her squat, clean and jerks etc.
But if you look at photos of Lauren before she began her fitness journey, you'll realize she's come a LONG way. This is why she's cemented her position as #1 on our list.
2. Christmas Abbott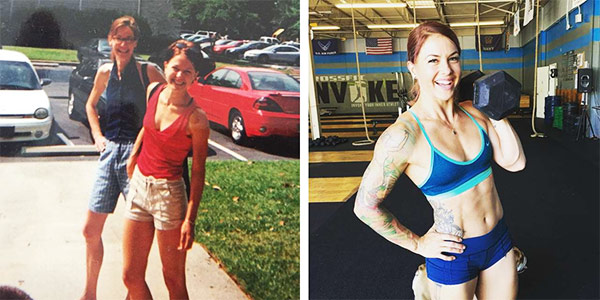 Second on our list is Christmas Abbott, who has one of the most inspirational stories on this list.
She was badly affected by a car crash at the age of 13, which resulted in her sister falling into a coma. This led to her trying to numb reality with alcohol.
However, she turned her life around at 22, when she decided to make a change; Christmas began working as a civilian contractor in Iraq, and started her fitness journey shortly after.
Since then, she's become an Olympic weightlifter and successful CrossFit athlete. She inspires over 400k followers on Instagram with pictures of her figure and workouts.
*Information taken from: www.GreatestPhysiques.com/christmas-abbott
3. Marcela Perea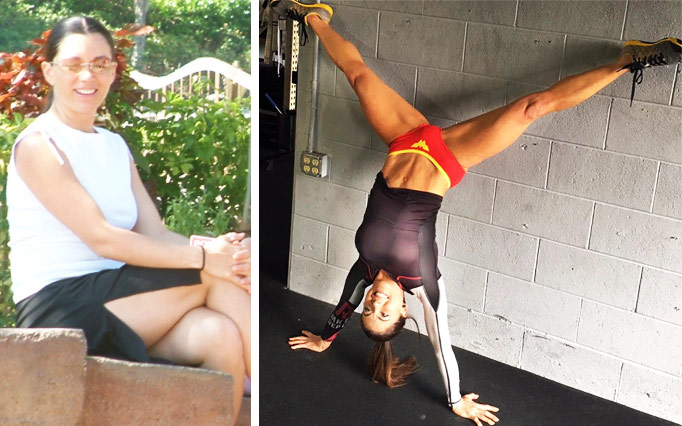 Before getting involved with CrossFit, Marcela used to run on the treadmill and spend hours performing cardio. However, at the age of 38, she decided to make a change – Marcela began CrossFit, and has never looked back.
Over the next 2 years, Marcela planned a clean diet and found herself losing body fat, while toning up. By 40, she'd achieved her dream figure – proving that CrossFit is effective and enjoyable.
4. Lindsey Sudell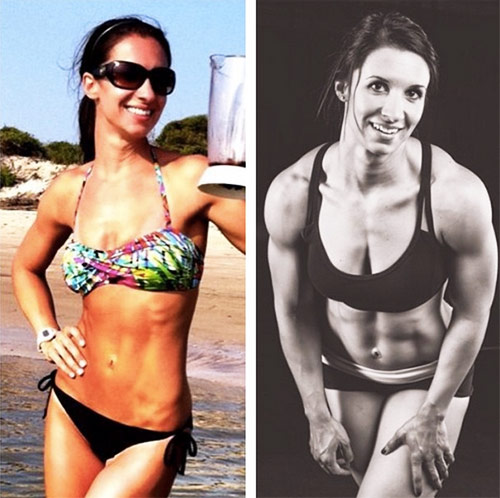 Lindsey Sudell is a personal trainer and CrossFit athlete – as well as Occupational Therapist and Fascial Stretch Therapist!
Although she'd been fit throughout her youth, she wanted to tone up and build lean mass. For this reason, Lindsey began her CrossFit journey in 2012 and has taken her fitness to the next level.
You can see from her pictures above that she's achieved an amazing transformation over the course of 4-5 years.
5. Chyna Cho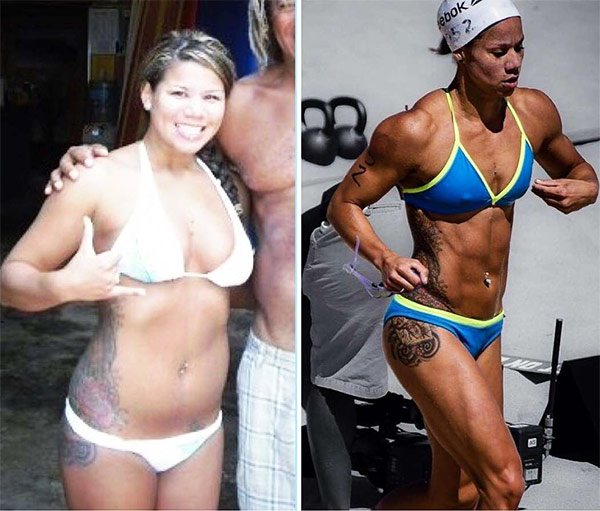 Cyna went from weighing 178lbs (80kg) to weighing 145lbs (65kg) of toned mass. She's proved that a clean diet and hard work can help you achieve your dream figure.
Since then, she's become a sponsored athlete and known as one of the leading female CrossFit athletes in the world.
---
What We Can Learn From CrossFit Transformations
These 5 CrossFit athletes have shown the world that it's possible to shape your dream figure by lifting weights.
They've helped dismiss the 'myth' that weight-lifting makes girls bulky – instead, proving that deadlifts and squats will tone up your figure more effectively than simply performing hours of cardio.
Ultimately, it doesn't matter whether you take part in CrossFit or follow your own routine. But one thing that is important, is that you include weight-lifting in your routine (instead of running on the treadmill all day!).