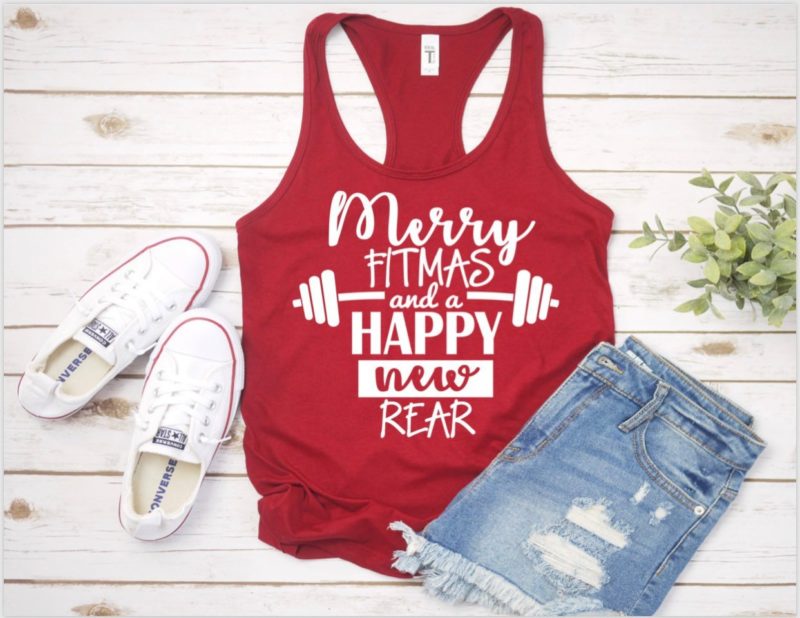 Lifestyle
The Best Festive Fitness Outfits for Your Liftmas Workout
It's that time of year girl. You're feeling festive, you're brimming with Christmas cheer and you're ready to eat your bodyweight in turkey. However, girl, you can't drop the ball over the holiday period, so you've got to pull in a few sickening workouts. And, just like every elf-confessed fitness fanatic, you're gonna need the perfect festive workout outfit.
Don't drop your mince pie girl. You heard us right, there are some creative geniuses out there who've designed next-level seasonal fitness clothes, so you can sleigh any workout in true festive style.
Honestly, yule love 'em.
Elf Leggings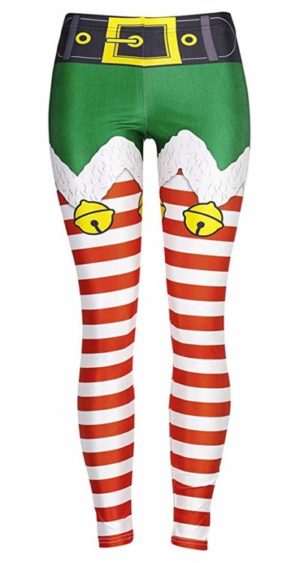 You've heard of body transformation. How about elf transformation. Become Santa's little lifter with these elf themed workout leggings. Complete with candy cane style stripes and realistic bells, you'll feel like you've just finished lugging presents around in the North Pole by the time you end your session.
Happy New Rear Tank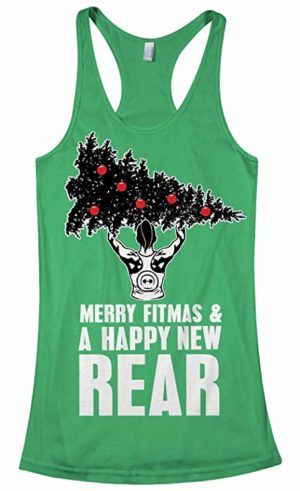 Welcome in the new year with a new rear. The festive tank is the perfect way to kick-start your new fitness journey and express your seasonal cheer, as well as your dedication to the iron. Throw on your new tank, head to the squat rack, smash out some heavy reps, then go home and overhead press the Christmas tree, baubles and all. You know you want to, and we know you've got the strength and the festive spirit to kill it. Get out there and put the *ss in Christmass.
Santa Fitness Leggings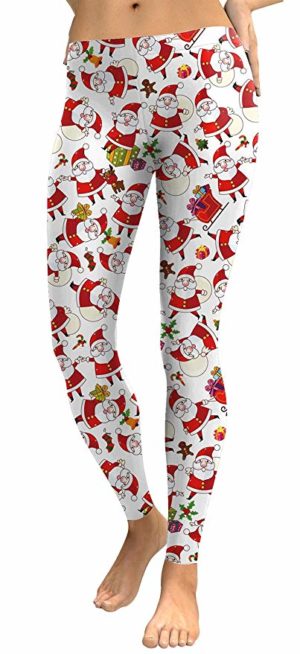 Is it even Christmas if you don't have Santa's face on your workout leggings? Well luckily girl, we've got you covered. If there were some kind of competition for Christmas spirit, you'd be right up there with Rudolph. This high waisted design is perfect for optimum comfort, and you simply have to look down at St. Nic mid HIIT workout for a reminder to keep sleighing.
The CrossFit Christmas Song Tank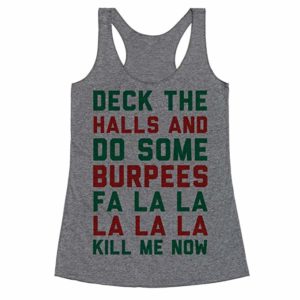 If you're a CrossFit crazy fitness girl, with some serious festive spirit, this tank is the one for you. Combining an absolutely classic Christmas tune, with the sheer brutality of burpees, this tank perfectly captures how we feel about a festive CrossFit workout. Aka, kill me now.
Merry Liftmas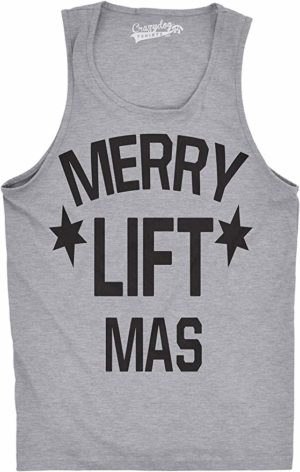 Down here in the weights room, we celebrate one holiday and one holiday only – Liftmas. It's time to eat lean meats, drink protein shakes and be merry. Liftmas is all about spreading the love of working out with those closest to you. Invite all your friends or pre-workout at the gym, share a protein-dense turkey with your family and gift your grandma a set of dumbells. She gotta curl too.
Spread the joy with your own Merry Liftmas tank and blessed be thy gains, girl.
Christmas Lantern Leggings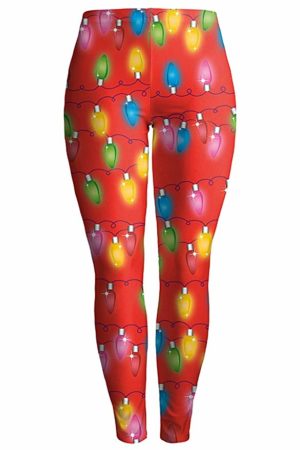 It's time to twinkle girl. These Christmas lights will have you shining like the North Star, even while you're smashing out a lit weights session. Complete with a high waisted design and made from a super soft polyester, spandex mix, these leggings are not only festive AF, they're comfy too. Perfect for that seasonal squat session.
Sleigh This Workout Tank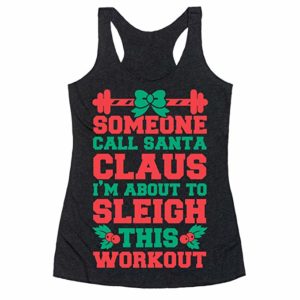 This is an official warning. Someone call the guy in red, cos we're about to sleigh this workout. Whether it's upper body training or a fire squats day, news of your intense festive session will reach the North Pole faster than you can say 'Christmas gains'. We don't know if it'll get you on the good list or secure your place on the badass list, but we do know this super soft racerback will help you get your yuletide flow on at the gym.
Snowflake Leggings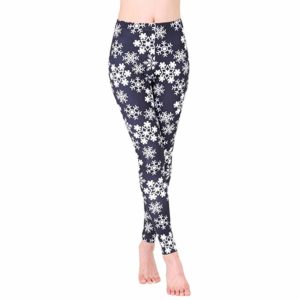 Let is snow, girl. Whatever the weather this festive season, you'll be smashing every winter wonderland themed workout in these super stylish leggings. They come with a cute snowflake print, super stretchy fabric and sweat wicking properties to help you embody the joy and merriment of Christmas, while you burpee until you vomit.
He See's You When You're Running…
…He knows when you lift weights. Girl, you better smash that workout, cos Santa Claus is watching, and he is damn impressed with those deadlifts. If this ain't enough to keep your motivation high throughout the festive period, we don't know what is. So, when you go for your yuletide PB on the hip thrust, just remember your Christmas gift haul is relying on you, girl.
The Christmas Tree Leggings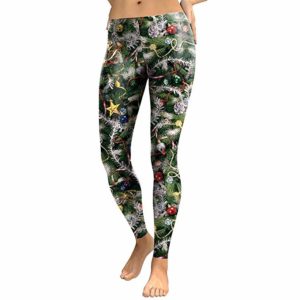 What could be more festive, than becoming one with your tree? These bauble, tinsel and ribbon covered leggings are the most Christmassy thing this side of the North Pole. Branch out this year and bring that seasonal cheer out of your home and straight into the weights room.
The Final Word
Combine your love of the yuletide season and spread the joy of bending iron this Christmas with these festive fitness outfits. Not only will they bring the magic of the Noel into the iron house, they're perfect for a Xmas Instagram post too. Check them out girl, and embody the true spirit of the holidays this year.